This post will cover simple ways to collect data in a math classroom.  Math Data Tracking should be two things: simple and effective.  Our goal in bringing these ideas and resources to light is to provide a simple solution that improves math instruction and learning in the process.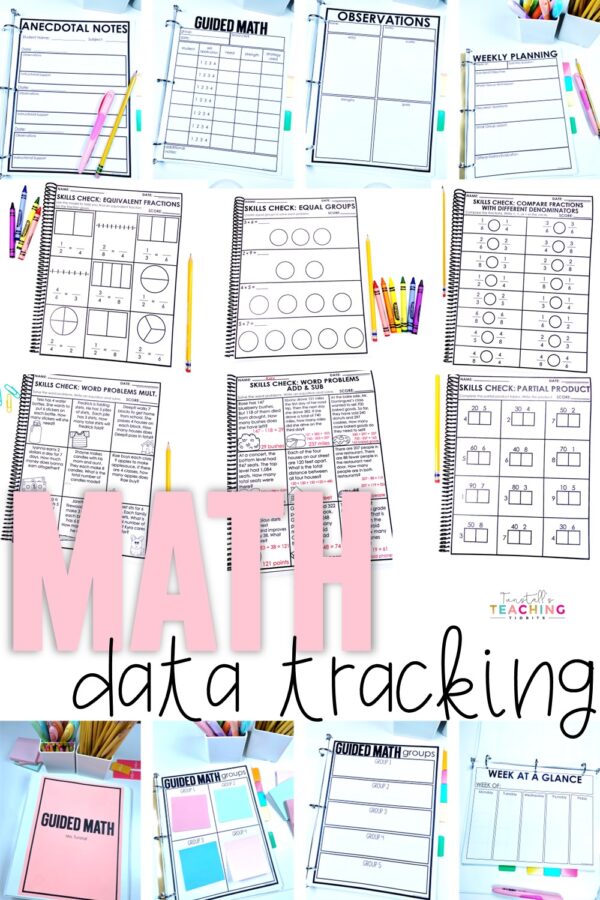 Math Data Tracking
The first layer to tracking math learning and progress is to track our instruction through planning, grouping, and anecdotal notes.  Here are examples from our Guided Math Binder of what that looks like.  These planning and tracking sheets can be kept in a binder, on a clipboard, or spiral bound.  Keep it simple is our motto.  Whatever you know you'll easily integrate into your routine.

There are four sections to the Guided Math Binder.  Each one provides different templates that can be printed or typed to help track the four different areas of math instruction.  The Guided Math Binder provides a choice and range of different templates so you can find the ones that speak to your note-taking heart.
Lesson Planning
Anecdotal Notes
RTI & Documentation
Managing Groups

Skills Checks for Math Data Tracking
For those times when we want to assess a specific math skill or do a quick check to guide instruction, we have single sheet skills checks.  These quick skills checks provide data for both guiding instruction and student mastery.  Below are examples of different grade levels of skills checks. Each grade level comes with a list of standards and 45 quick digital or printable skills checks.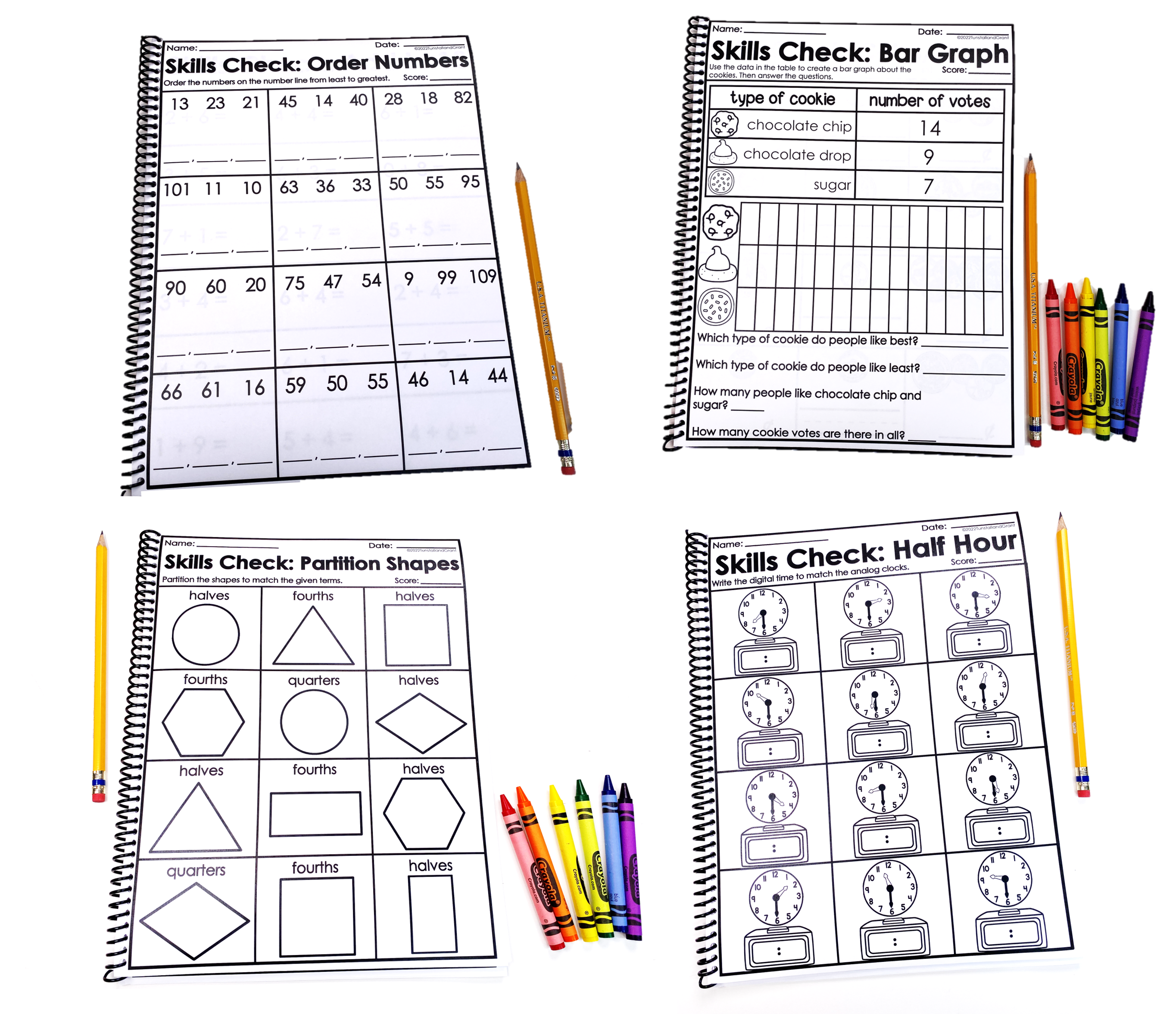 Formal Assessments for Math Data Tracking
If you've visited our blog before, you likely know we provide Guided Math resources and professional development.  In our Guided Math resources, for each topic unit, we have pre-assessments and post assessments.  These can be used to group students, guide instruction, and track student mastery in a more formal fashion.  If you own any of the Guided Math units for any grade levels K-5, you also own these assessments.
GUIDED MATH CURRICULUM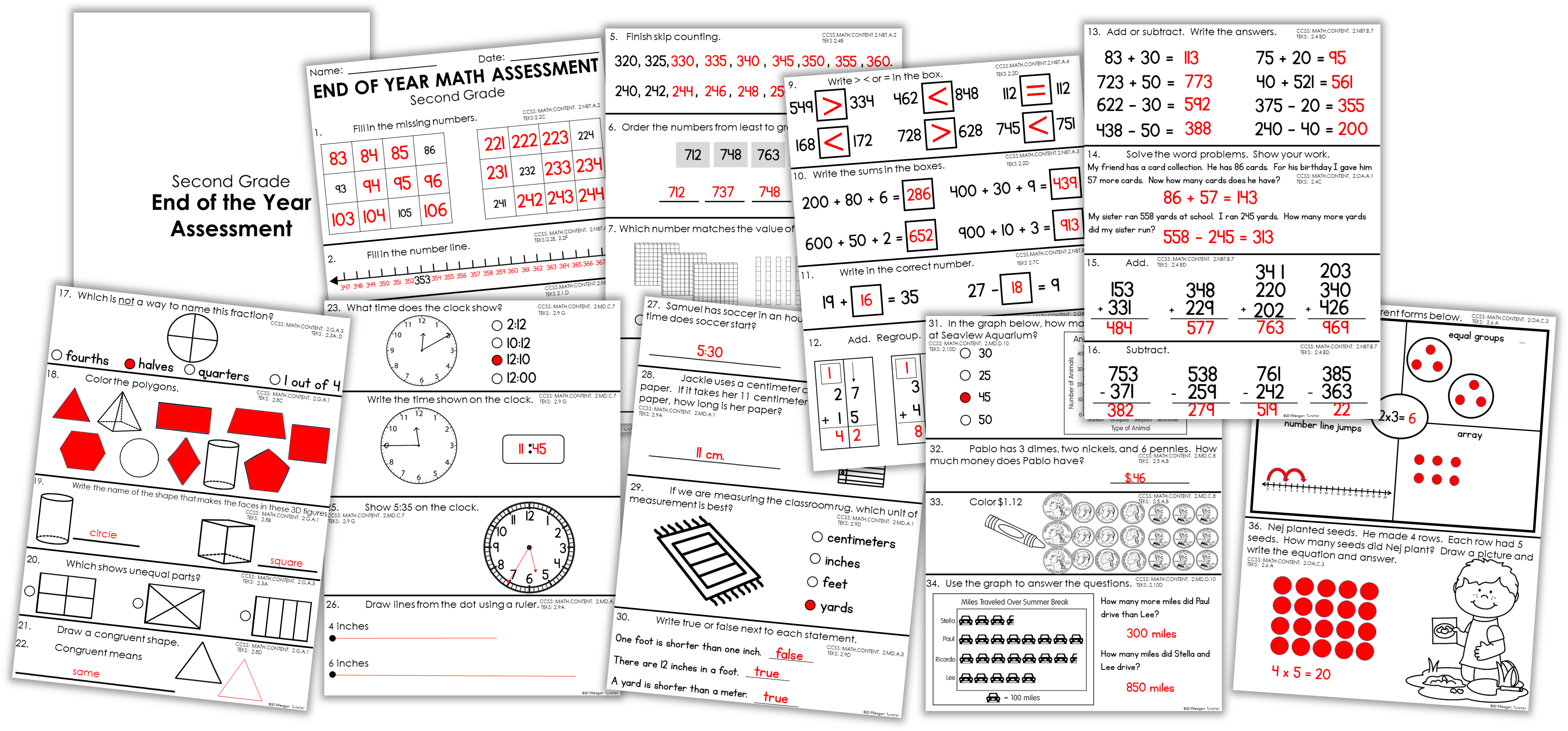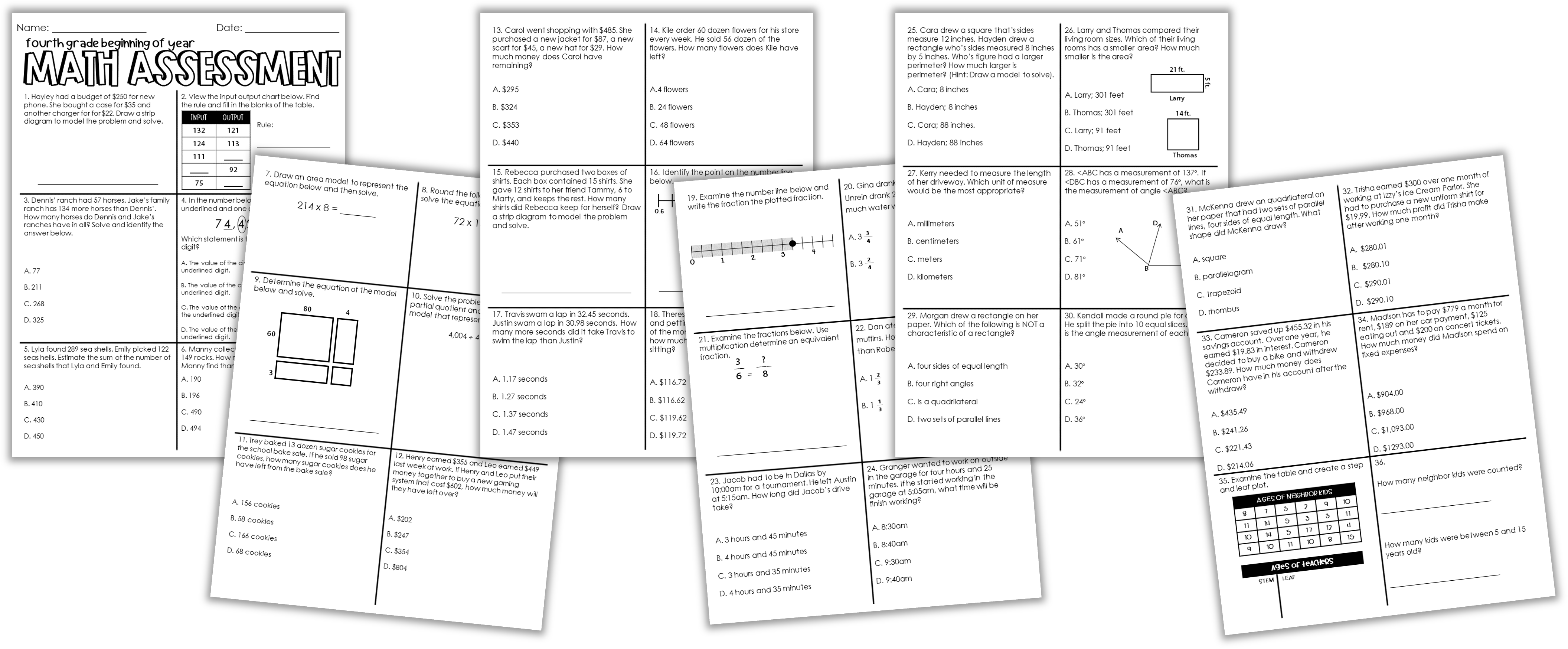 Intervention Solution for Math Data Tracking
For formal progress monitoring, data tracking, and standards checklists, our Intervention Solution checks all boxes in grades K-2 (ahem… see what I did there?).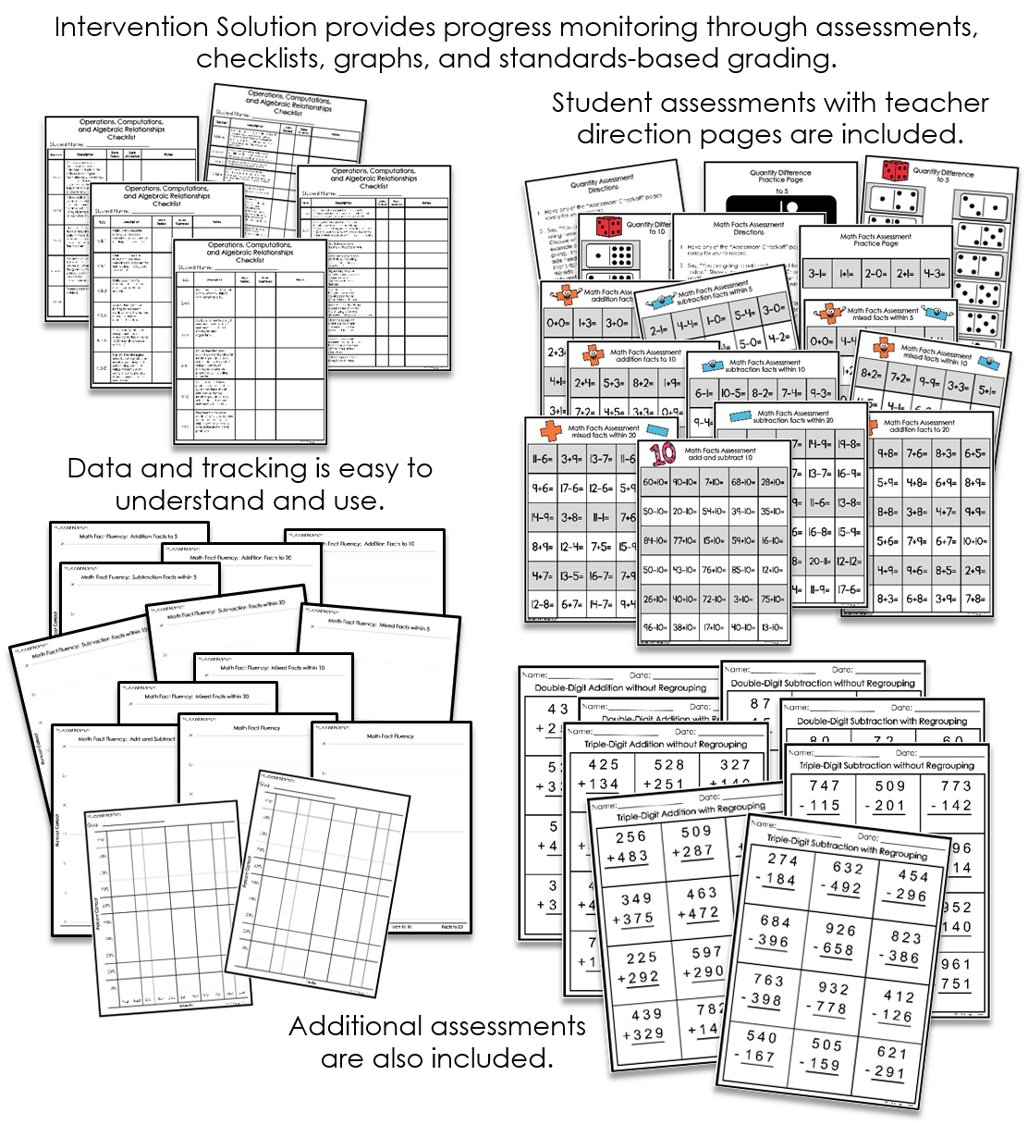 Multiple lesson probes are provided for each standard K-2 for the different math strands.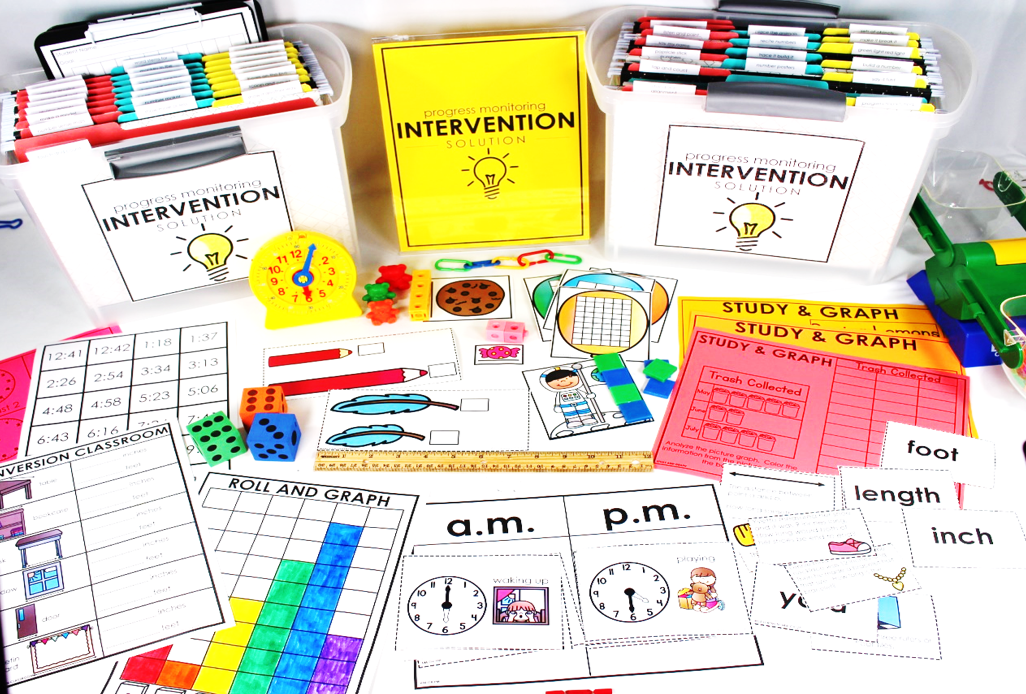 Exit Tickets for Math Data Tracking
Finally, as a simple, fast, and effective way to check the academic temperature, we created Exit Tickets for grades K-5.  These tickets are a terrific evaluation tool at the end of a lesson or teacher-led small group because they provide instant data on the day's learning.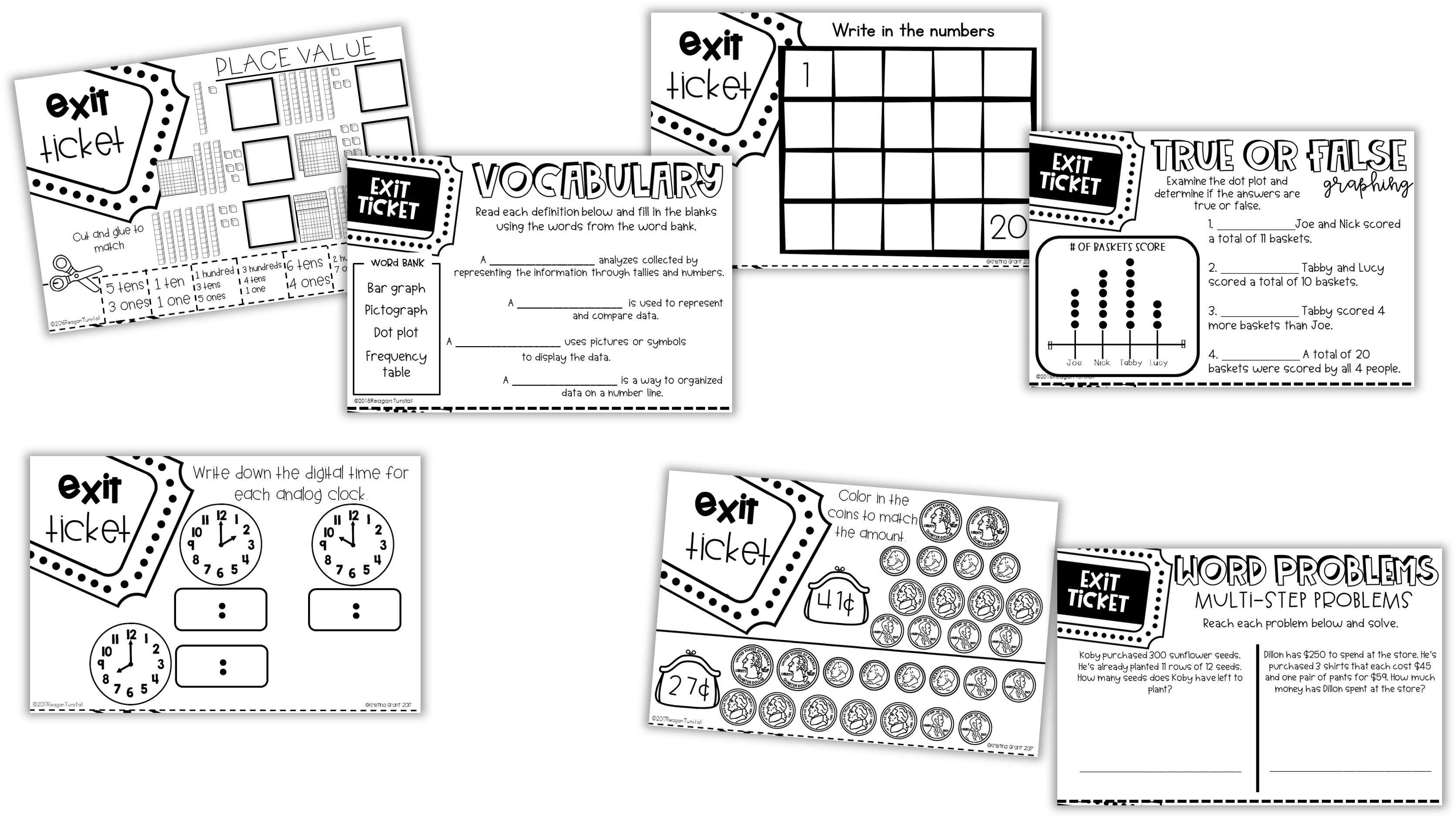 Exit Tickets by Grade Level

Five Ways to Differentiate Math Stations
For more ways to stay proactive for student needs during Guided Math, here's a post about differentiation.