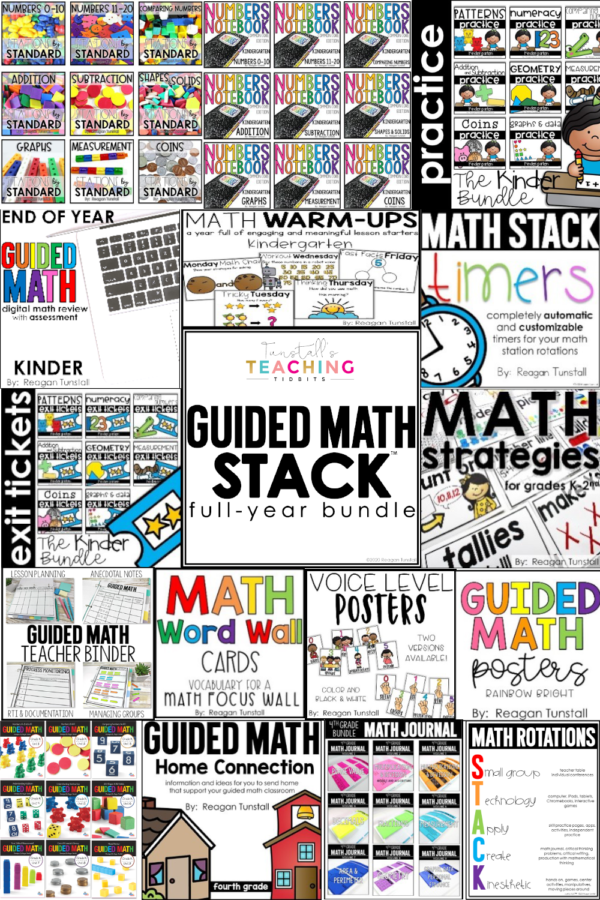 This post is meant to explain the resources included in the comprehensive Math STACK bundle for a year of Guided Math teaching.  Before we begin, I want to offer more information on what a Math STACK math block looks like and what those components are.  Below you can find different posts sharing more of the information on the structure of this math block.  It may benefit you to read about this structure before jumping into this post about the resources for Math STACK.  Math STACK builds a well-rounded math block focusing on student needs and advancement through four math components.  You can click the titles of the posts or images below to read more on the structure of Guided Math.  If you have a great foundation already, then you can jump down to the explanation of the Math STACK resources!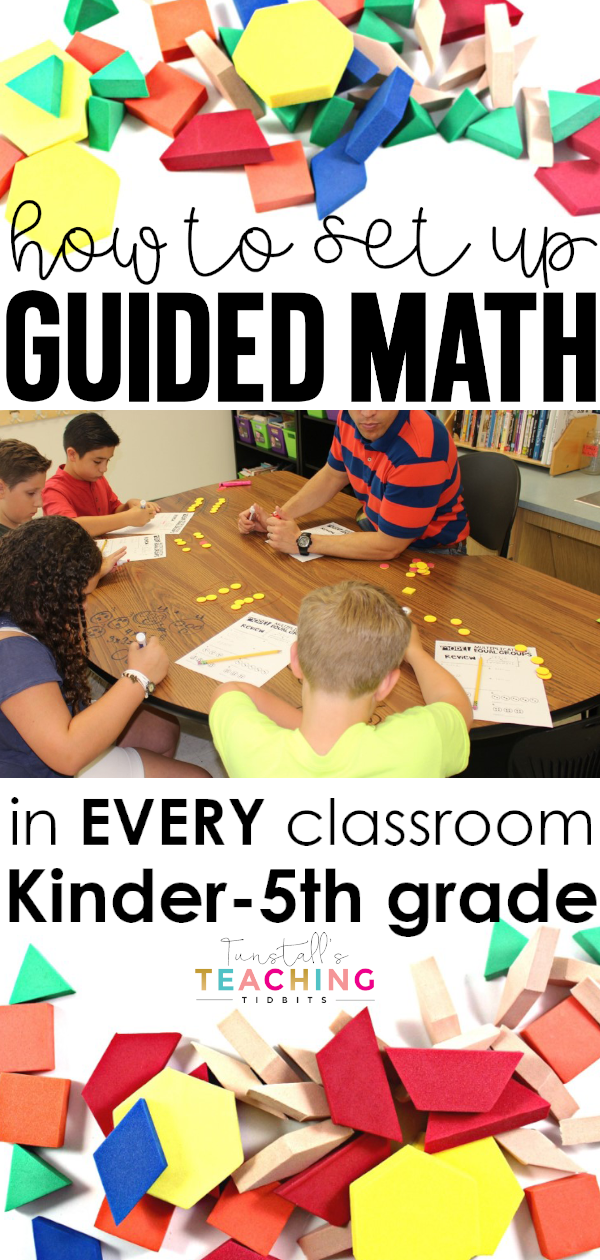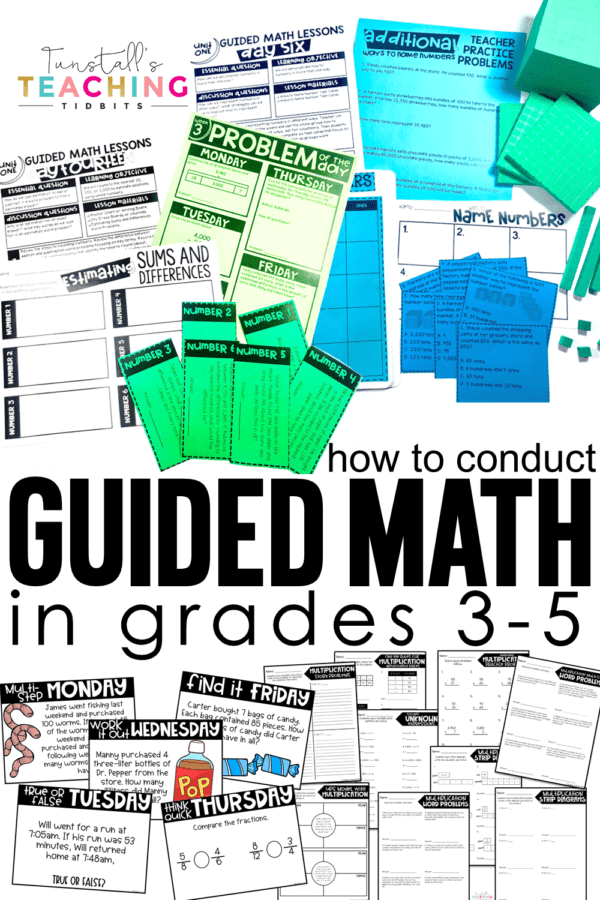 Math STACK Explained
STACK is an acronym management system for running the guided math workshop class model.  Through the use of STACK, students are able to practice and apply math concepts in many modalities and formats using the foundation of mathematical practice standards.  Most importantly, STACK gives structure to the Guided Math classroom providing both students and teacher an effective system for building a well-rounded math experience.   Each letter in the word STACK is a component of the Guided Math workshop.  This is explained in the posts above.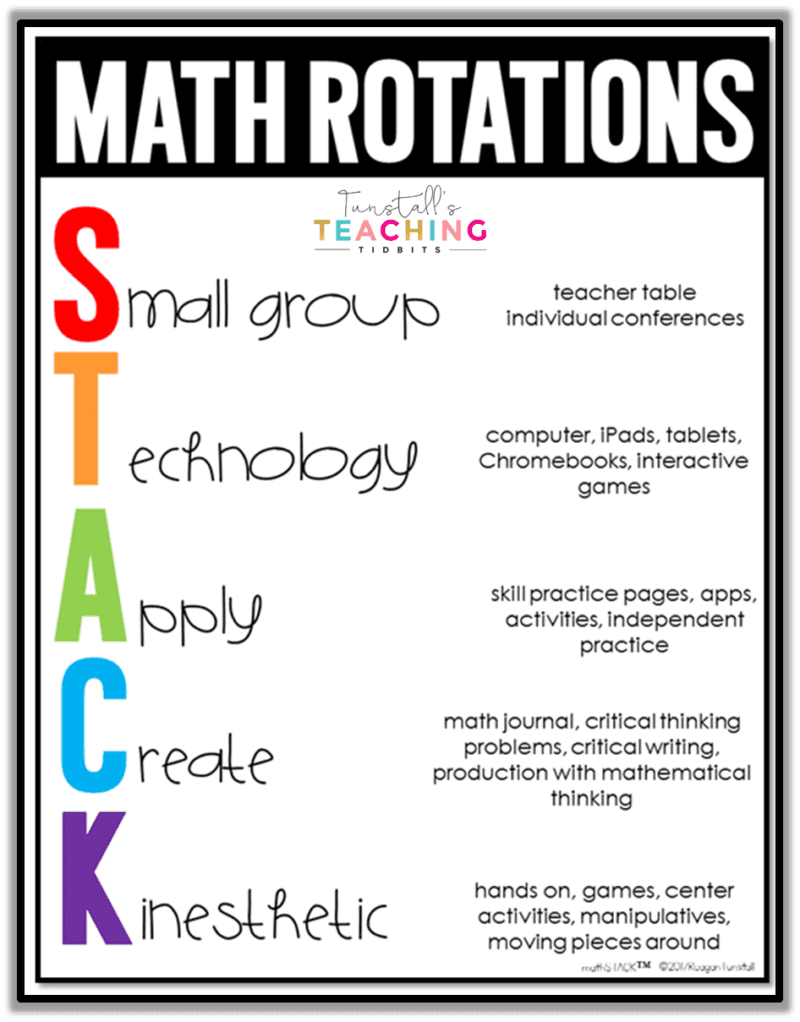 What Math STACK includes
This comprehensive STACK bundle equips the teacher with all of the resources to run the Guided Math block!  To more easily explain the resources included, I am going to break it into the different components of STACK.  Under each category, I will show an example of the bundles included.  Because this is offered across K-4, I will show a variety of K-4 resources.  Each grade level will only have the specific resources to that grade level.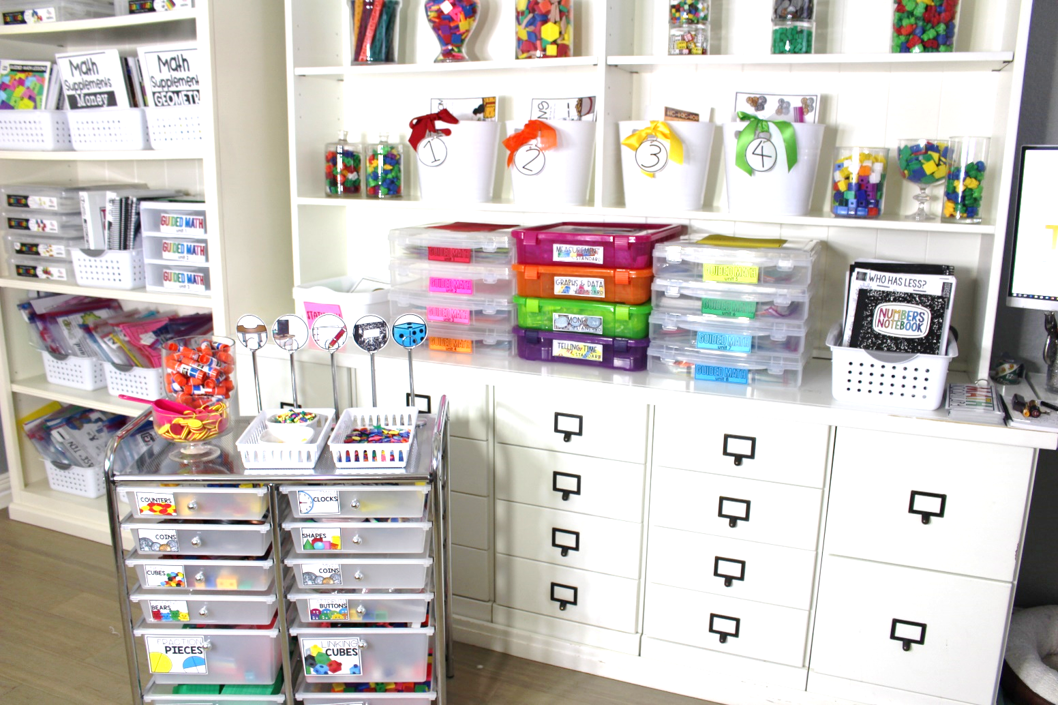 Fifth Grade coming soon–keep checking!
Set-Up
First, you will find resources to help set up the Guided Math Classroom and get you planned and launched!  The items found in the setup portion of the Math STACK bundle are Guided Math Rules Posters, Voice-Level Posters, How to Launch Guided Math Guide, Standards Alignment Overview, and  Workstations and Resources YouTube Video explanation and free labels. For each grade level, the corresponding items will be found.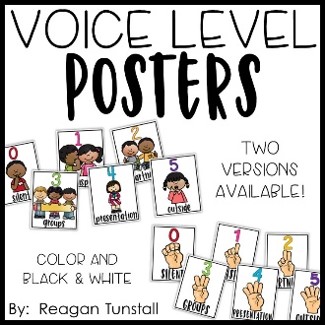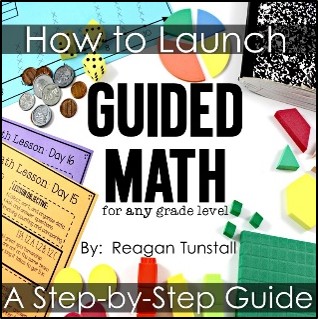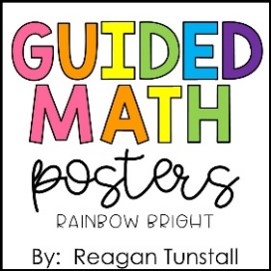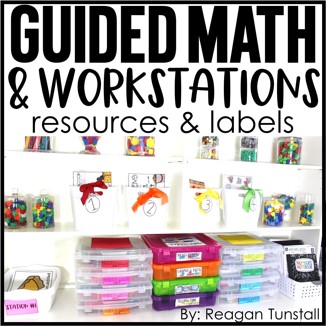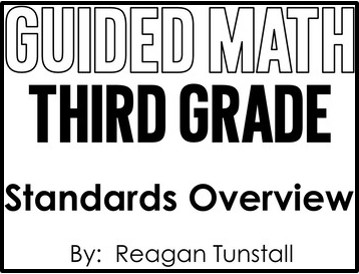 Management
The management of Guided Math depends on a strong, consistent backbone.  While the nature of the workshop classroom entails student movement and choice, a system of how and when this happens is key!  Depending on the range of maturity and development of the class, the teacher implements the system needed.  Two resources to make this successful are the Math Timers and the Guided Math Teacher Binder.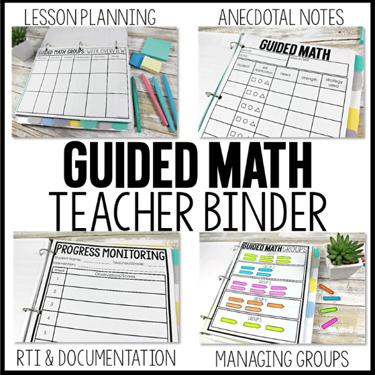 Math Warm-Up
The lesson begins at the math warm-up. This is a way to hit the previously taught concepts.  Likely, you have priority standards for a certain amount of time and then no less than 20 other standards that you are supposed to magically review every day as well.  Hello impossible, my name is Reagan, nice to meet you.  In order to keep just some of my hair from falling out from stress, I have written easy math warm-ups for spiral reviewing.     The purpose of a math warm-up is to remind students of the learning from previous lessons, weeks, and months to continue to solidify the information throughout the entire year.  As students mature, we can deepen and widen the math and understanding of those same concepts throughout the entire year.  Each grade level has their own set.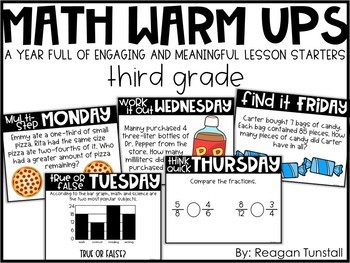 Whole Group Mini-Lessons and Small Group Lessons
The next part of the STACK bundle is really the heart and soul.  The Guided Math Bundle gives you the math mini-lesson and the teacher-led small group lesson for each standard and day of the school year.  With this resource, you have a significant part of the math block handled.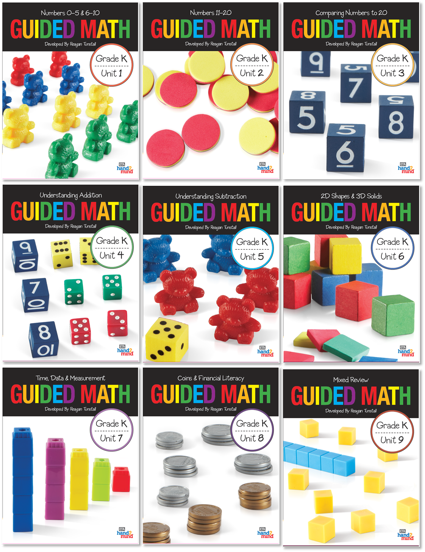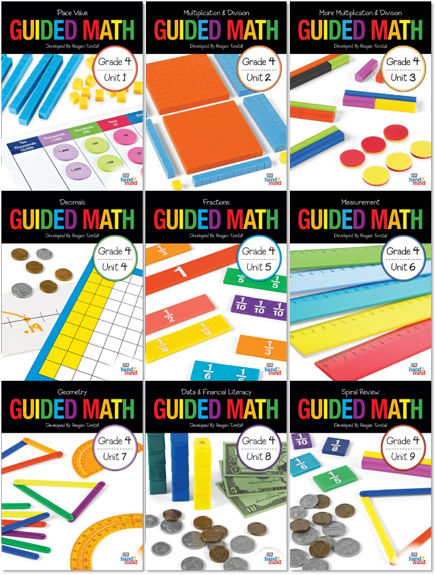 Math Vocabulary, Visuals, and Strategies
Necessity helped me create these next few resources!  As we embarked on our Guided Math workshop over the years, I found myself in need of anchoring the learning to visuals.  Math vocabulary and strategies are the backbones of both mini-lessons and small group experiences.  These resources continue to cement that learning for students through visual understanding.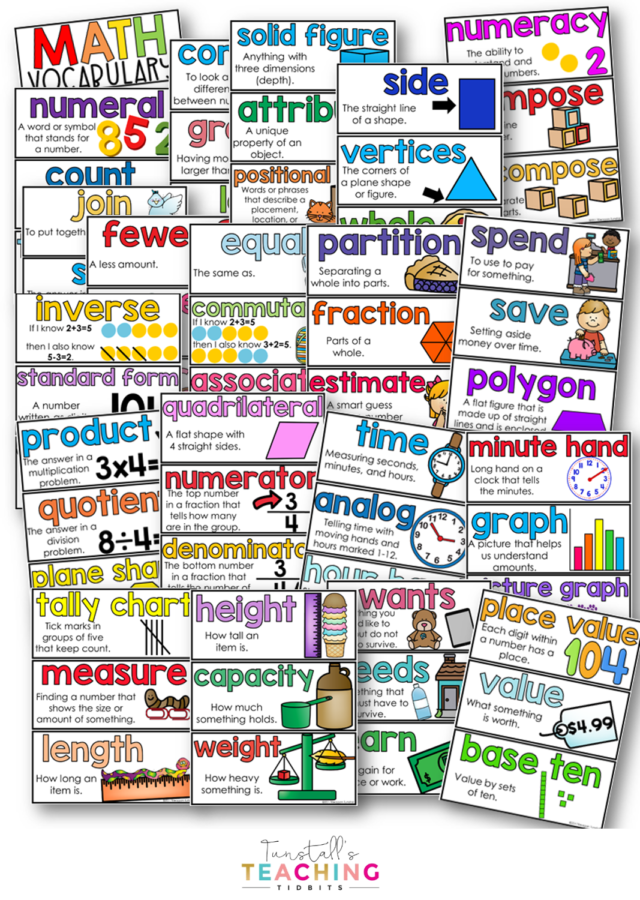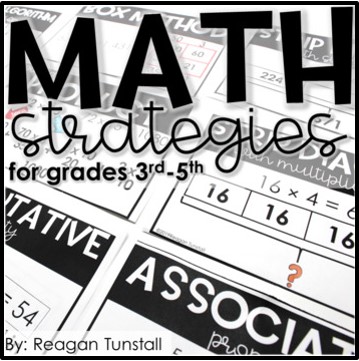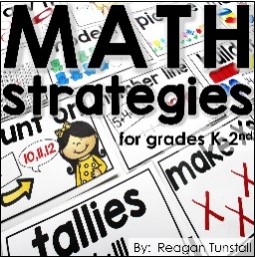 Application Station
In the GuidedMath structure, students and teacher work closely together during intensive small-group sessions.  During this time, teacher learns how students problem solve, the strategies being used, and the accuracy of these things carried out.  When students are away from teacher it is also important to know how they apply the learning.  For this reason, the application station was born.  Students do an independent practice activity in a station.  This is a great way to take a grade on the learning and to monitor how students continue to work when teacher is not in close proximity.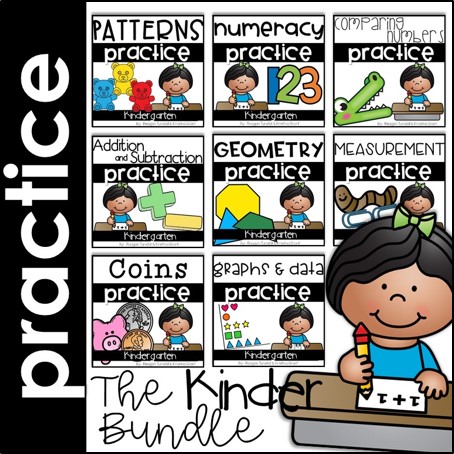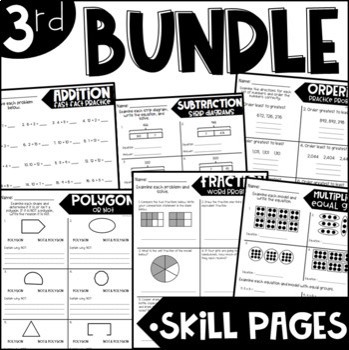 Create Math
Students work in a math journal to record thinking, keep a record of learning, and to solidify their understanding throughout the year.  Simply called their math journal, it is a favorite student rotation.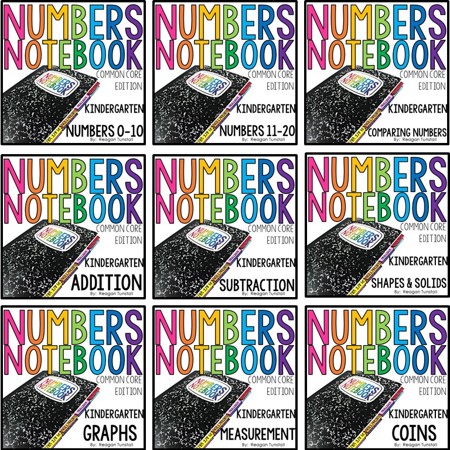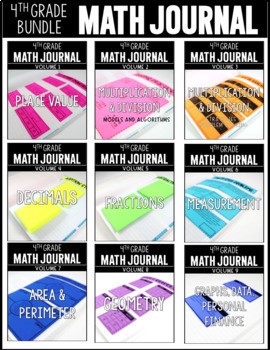 Kinesthetic Station
Hands-on math is essential for students in grades K-5 (and beyond!) so the Kinesthetic station allows students to work through a station activity.  Stations by Standard provide topic-based workstations for students throughout the year.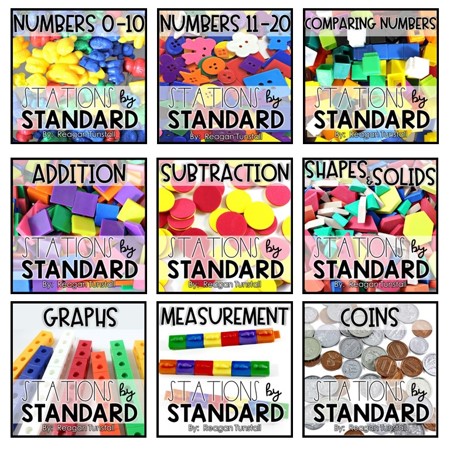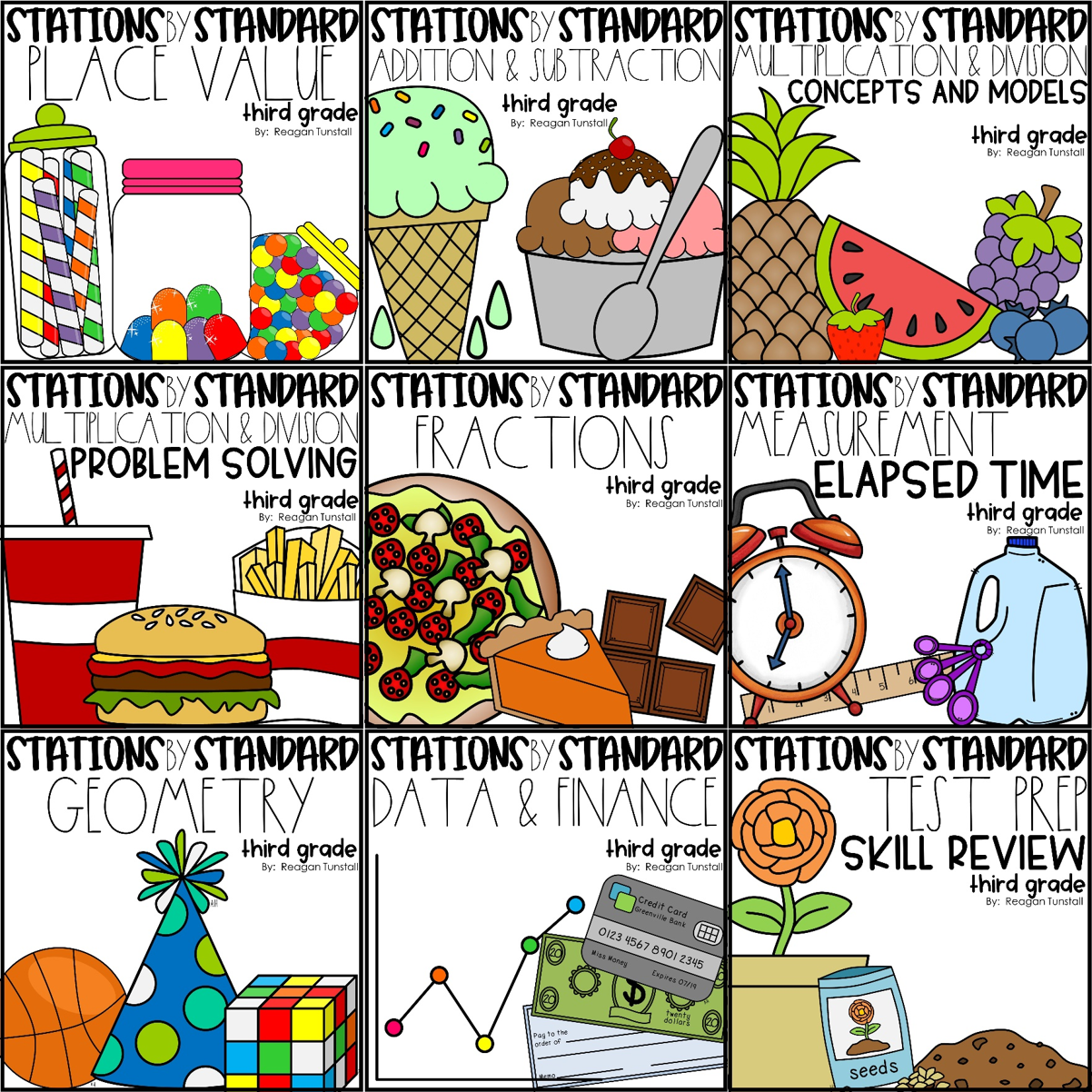 Reflection
The closing of the lesson can be as simple as a prompt to help students share about a math experience of the day, but there are times we want this to be more significant.  For that reason, I have exit tickets for each grade level.  A quick half-sheet with a couple of questions takes a snapshot of the entire class as a culminating activity.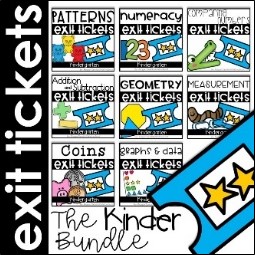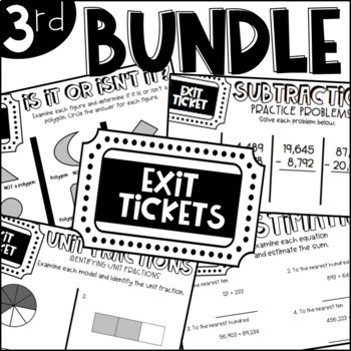 Home Connection
Keeping the home school connection couldn't be easier than having a ready-to-go communication document for every unit of study in the guided math year!  Each grade level has helpful handouts to send home in order to keep parents informed of the learning.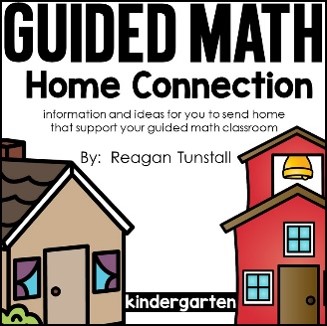 Digital End of Year Review and Assessments
The Guided Math Bundle at the beginning of this post has pre-assessments, post-assessments, and cumulative assessments throughout the units, but you will also find this digital end of year review to prepare students for the cumulative end of year assessment!  This brings everything to a nice tidy close.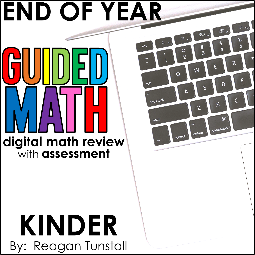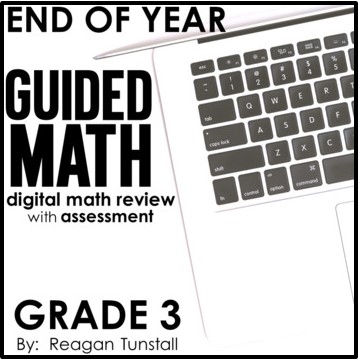 Math STACK Bundles
The Math STACK bundles are very comprehensive as you can now see!  However, if you find that you have tried and true resources that work well for your students, you can also choose these items (in your grade level) separately!  Every bundle and resource is also available a la carte!  Simply click the bundle of your grade level below and you will find all of the resources both bundled and individual.
Fifth Grade coming soon–keep checking!

Math STACK Research and Rationale
If you would like to read how teachers feel about using Guided Math, I have a popular post on the Frequently Asked Questions about Guided Math.  Included is a survey of over 400 teachers using Guided Math.