For the last couple of months, I have been adding to a growing third grade guided math bundle.  Much like the kindergarten through second grade guided math series, this one has warm-up, whole group, small group, and assessments.  If you aren't sure how to add in the hands-on component or you are looking to differentiate for your groups, this is the resource for you!  It has all of the skills practice and procedural math that you are looking for with the hands-on element as well!
Third Grade Guided Math
One thing that sets third grade apart from K-2 guided math, is the addition of quizzes and interactive notebooks built in to the lessons!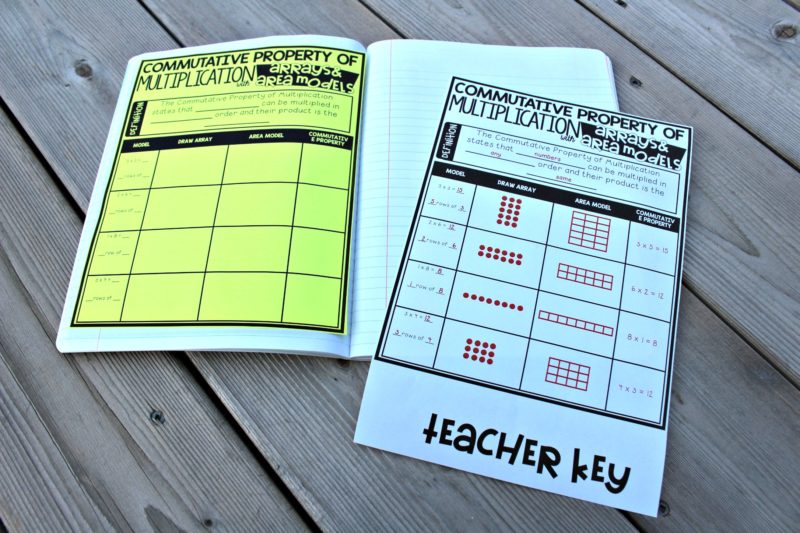 Let's take a peek inside Unit 3:
Problem of the Day
For a math warm-up, each unit has a POTD (problem of the day) for teacher to project or hand out to students.  The problems of the day review the concept throughout the unit.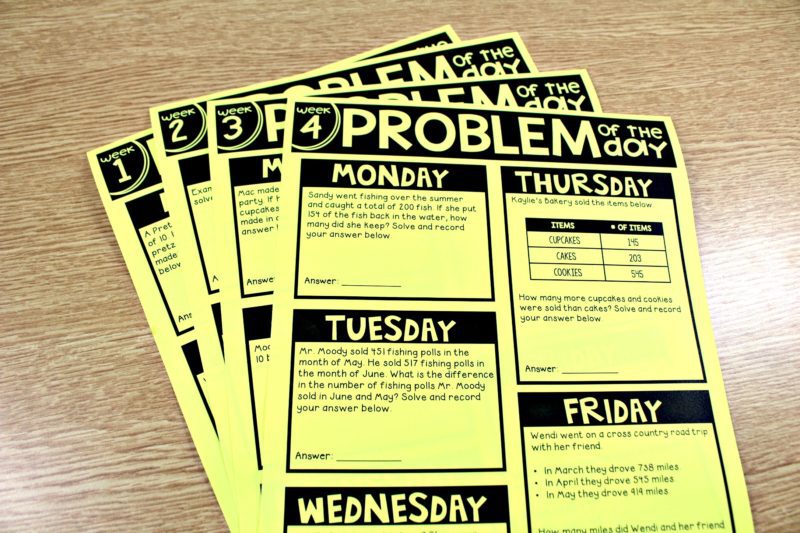 The guided math units for third grade also have note-taking pages perfect for interactive notebooks.  As students learn a new concept, they take notes and write examples in their interactive math notebook.  (Follow up application activities found at the bottom of this post)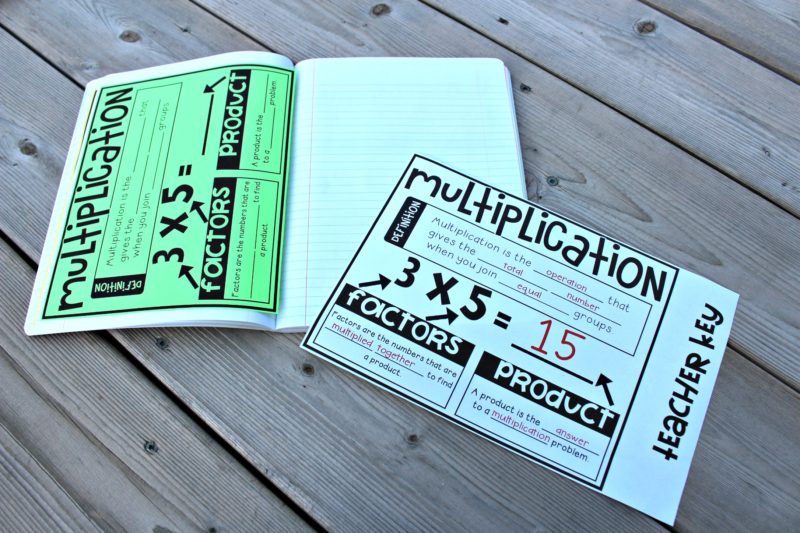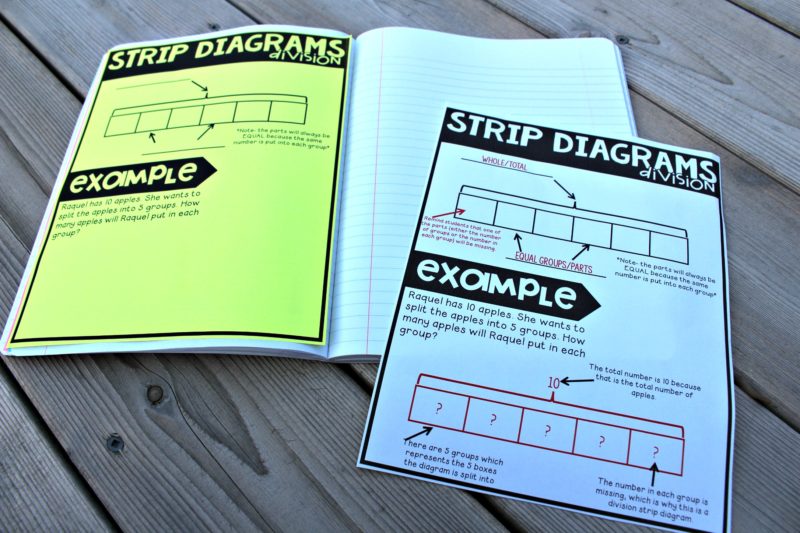 Student Activities
Students apply what they are learning through different hands-on and written work throughout the units.  The activities vary to keep interest and engagement high.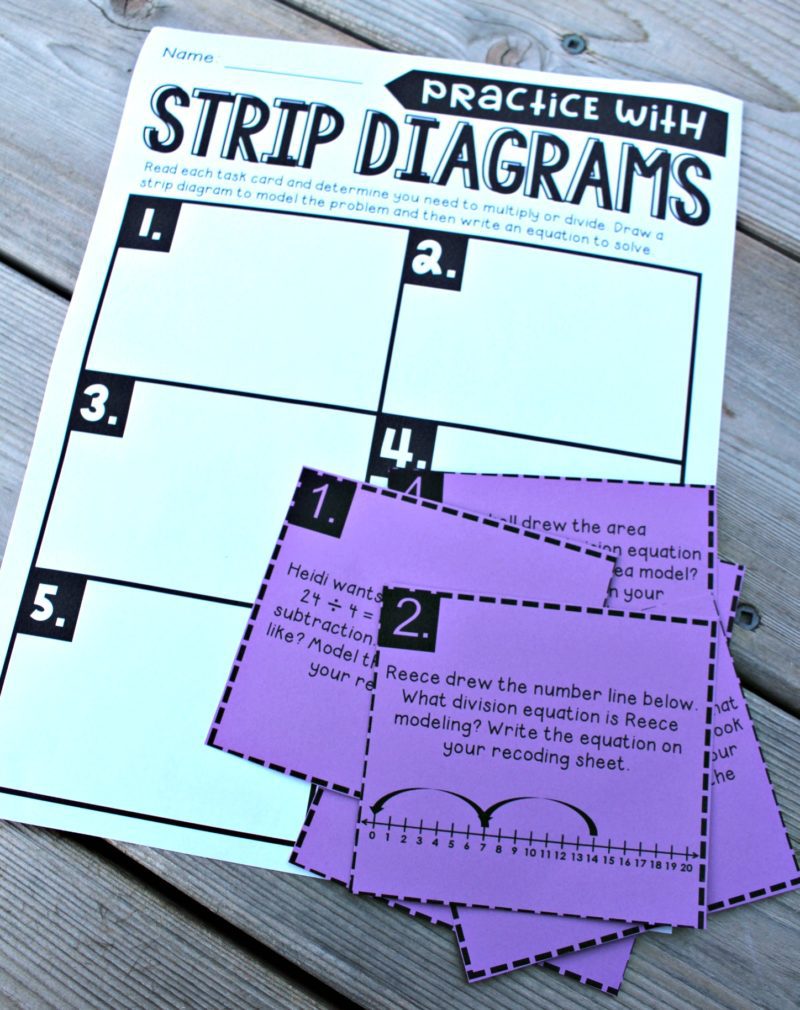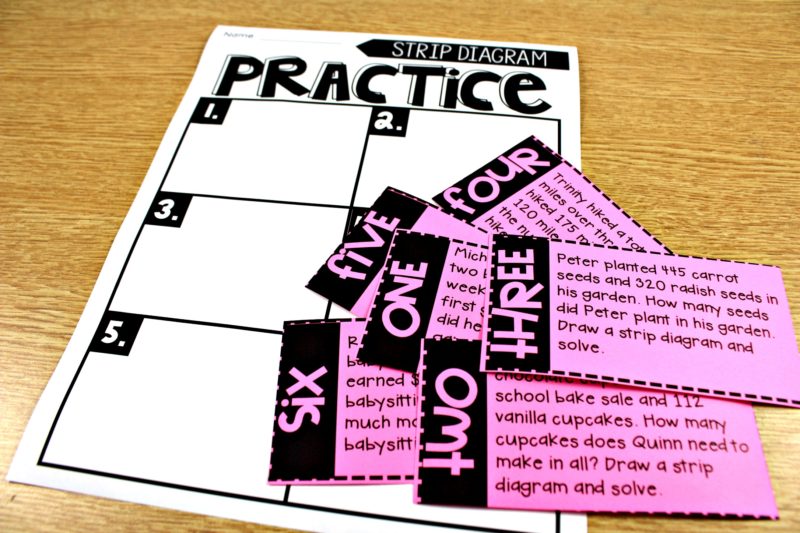 Lesson Plans
There are 20 lessons in each guided math third grade unit.  Equipped with everything needed, teacher can choose what works best.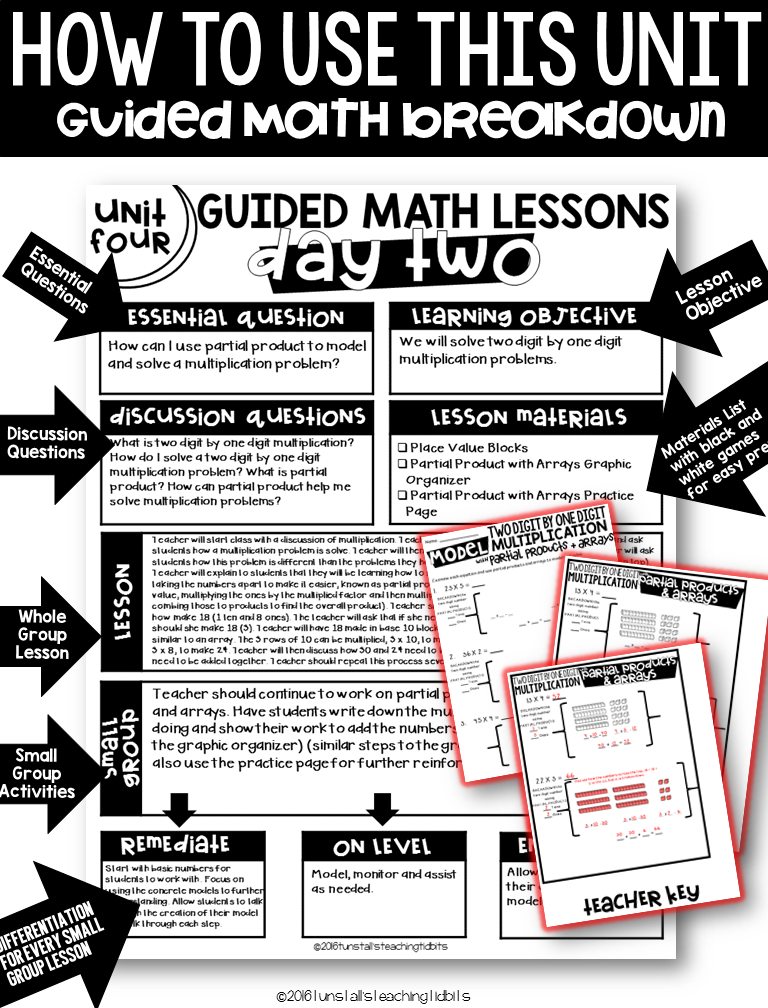 Taking grades, quizzing students, and keeping up with groups is easy with all of the standards aligned materials.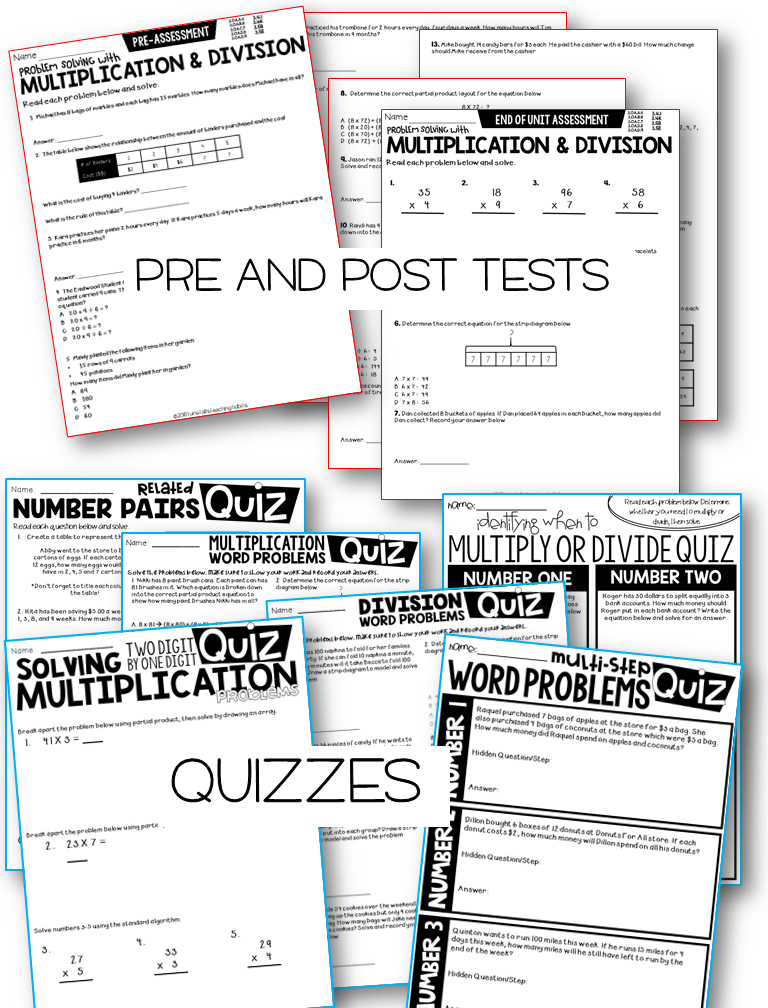 Conceptual and Procedural Understanding
Students are exposed to both conceptual understanding and procedural understanding throughout these units!  It's the perfect blend of strategies, concepts, and problem solving to build competent math thinkers!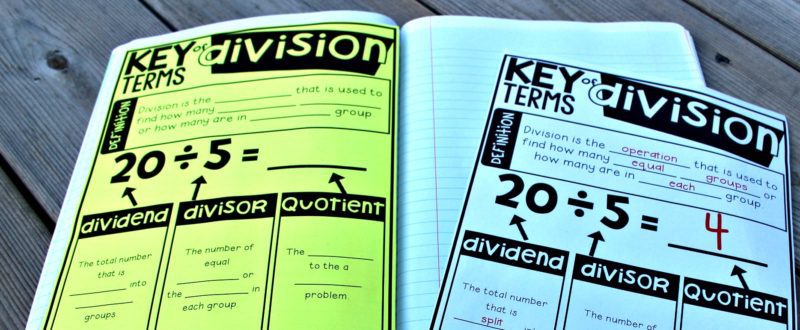 Task cards, math hunts, and other engaging activities will make learning more motivating for students.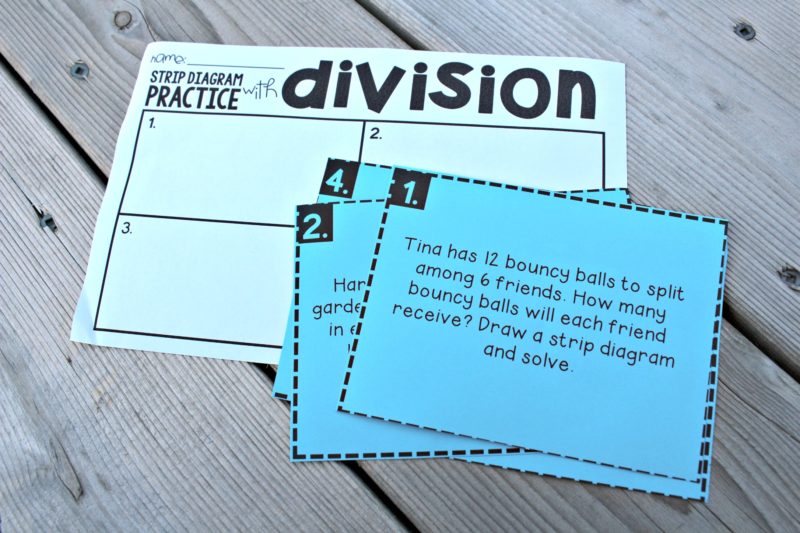 Each unit has a pre-test, weekly quizzes, a review, and a post test.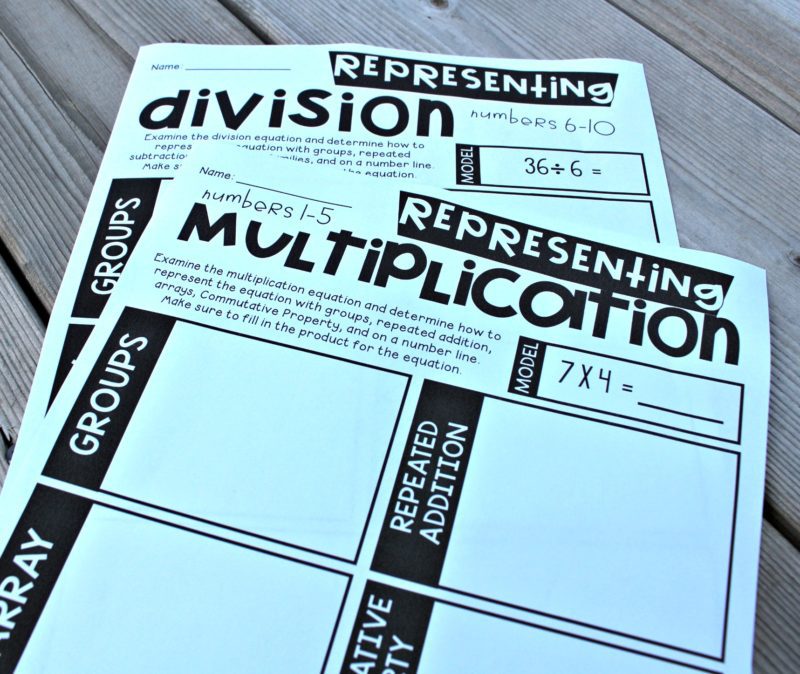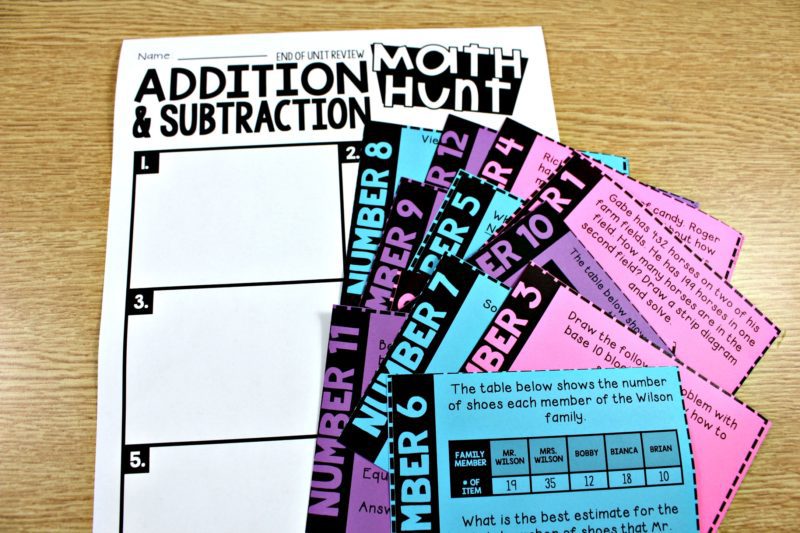 Third Grade Guided Math Units
So far, the units completed in the growing bundle can be found below.  The entire year's curriculum is scheduled to be complete by Feb. 2017.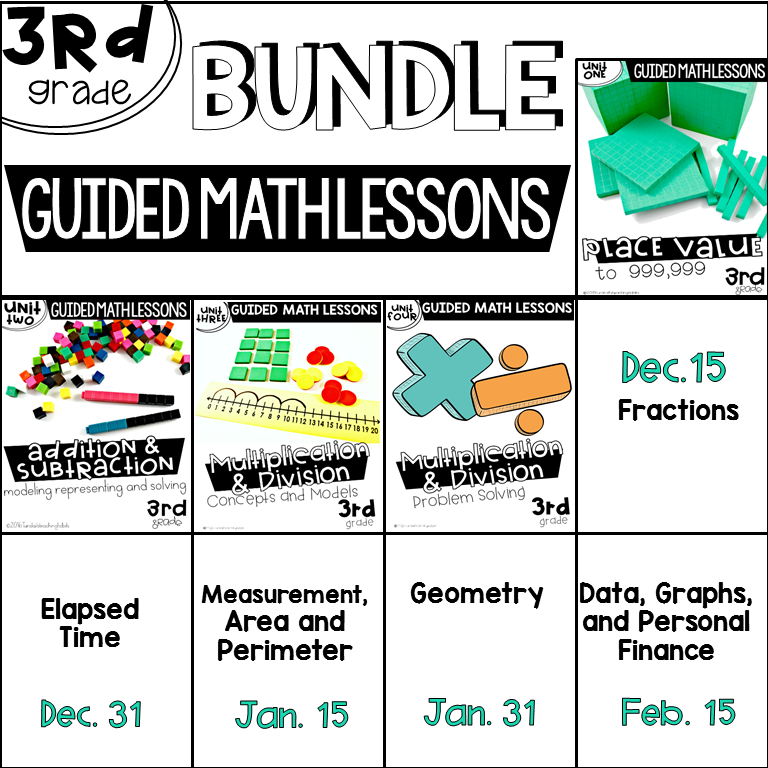 The math manipulatives I share on this blog allow me to receive compensation from purchases made using the affiliate link.  My opinions shared here are my own after using the manipulatives in my classroom with students. 
If you are looking for third grade small group math manipulatives kit to help your small group become more hands-on, check out this one from ETA hand to mind.  I have one and LOVE all of the contents!   These materials allow you to differentiate and put the learning right into your students' hands.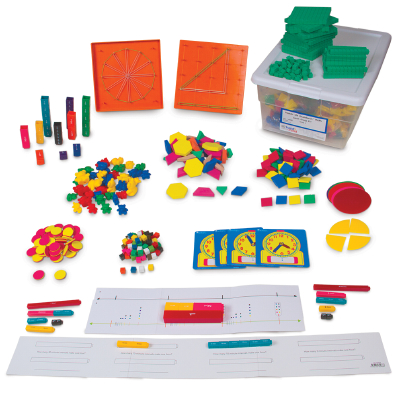 Third Grade Math Journal Activities
Beyond the GM lessons above, I do have a full year's worth of third grade math journal activities.  These are perfect for independent application of concepts.  I use them as a guided math rotation during small group time.  Students work in their math journals independently on the activities.   After being introduced to the concepts, students can then apply what they know with these activities!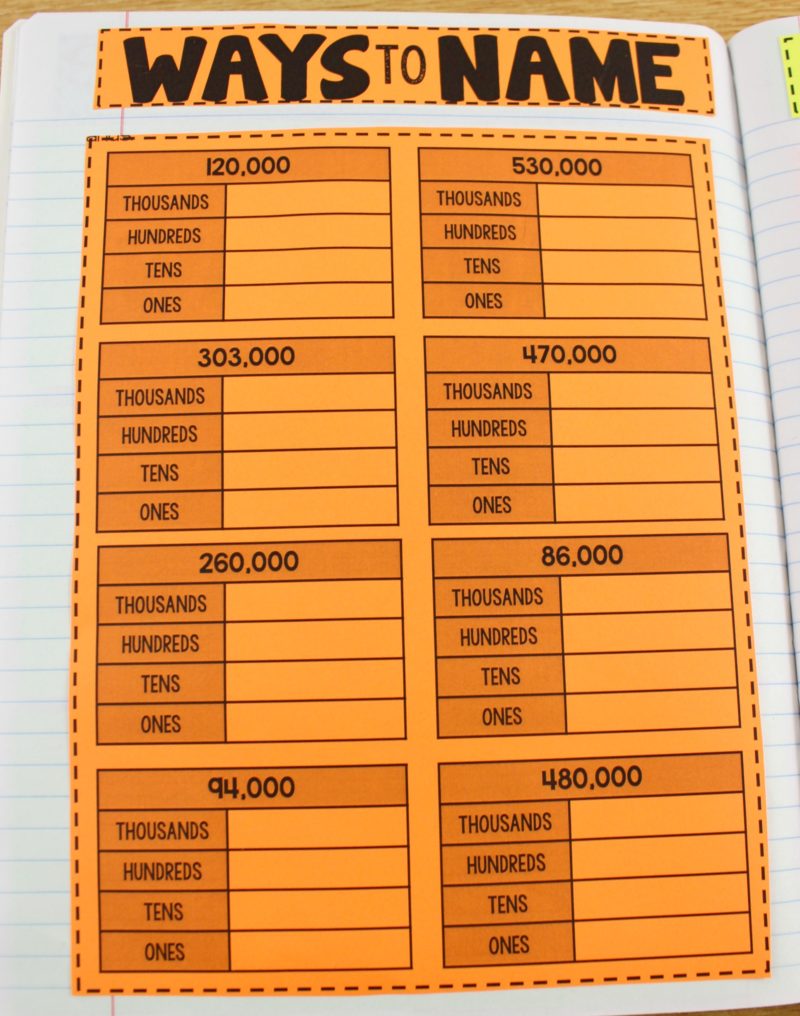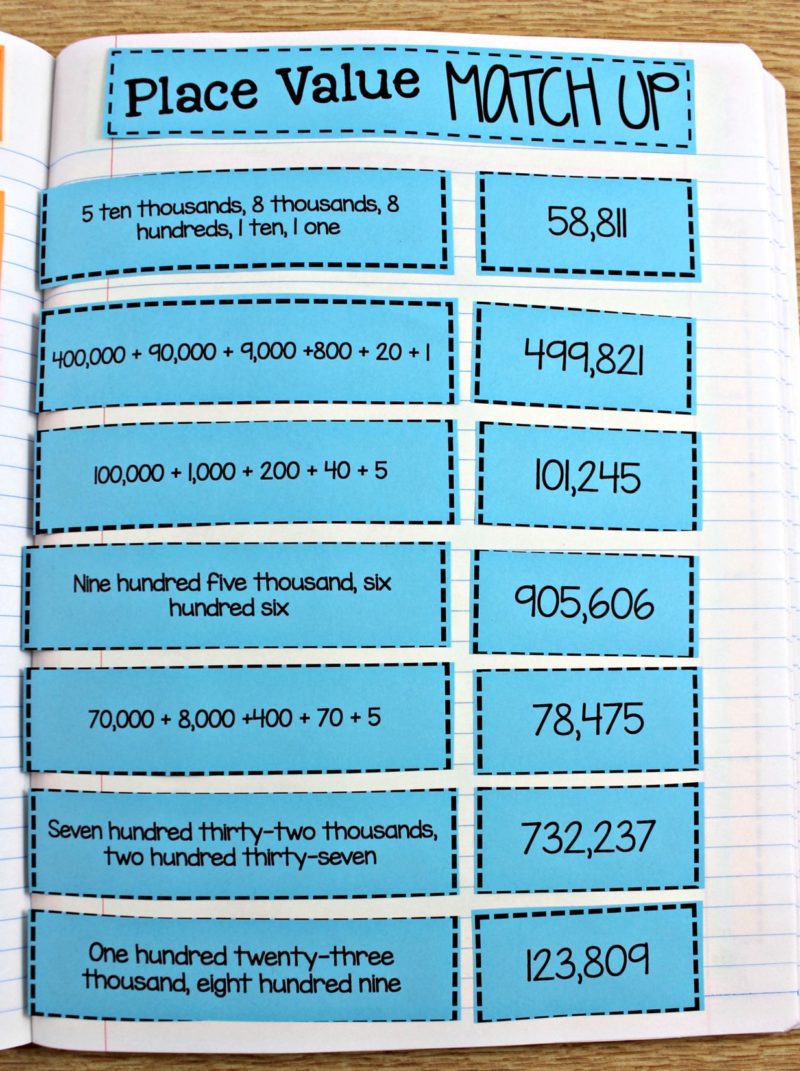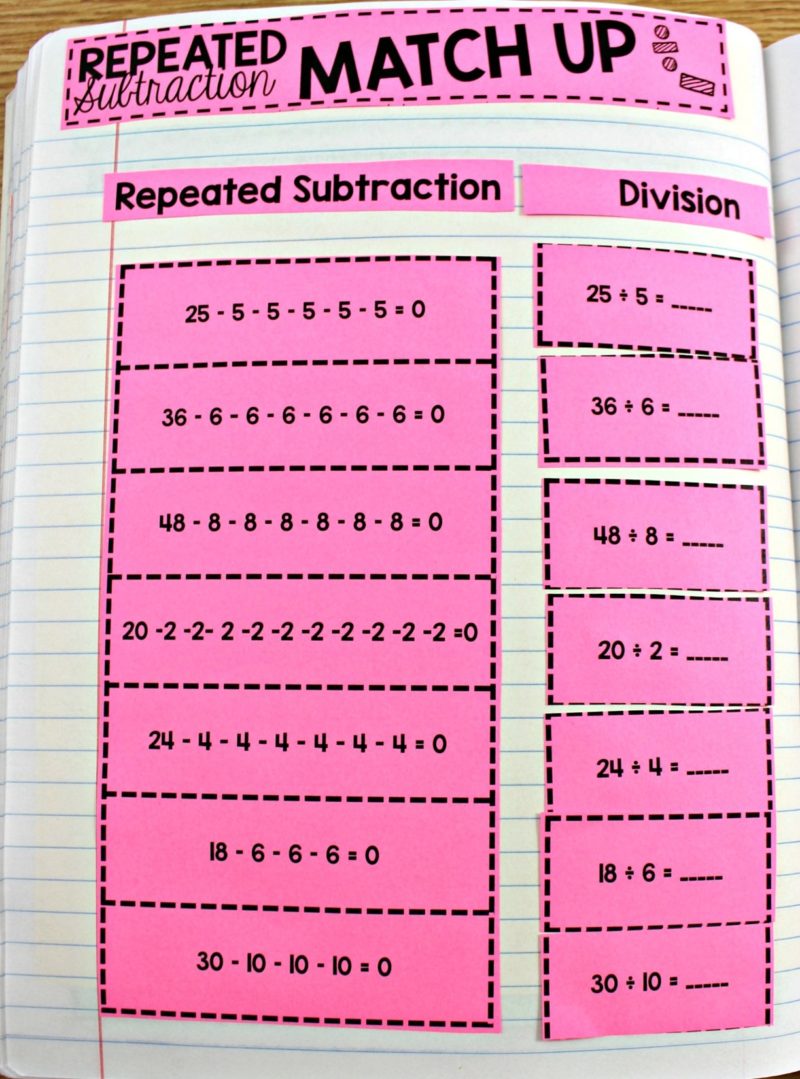 Third Grade Math Journals
Each volume of math journals spiral reviews key concepts but has an over-arching focus listed below.
Place Value Journal volume 1
Addition and Subtraction Journal volume 2
Ordering and mix of Addition and Subtraction volume 3
Multiplication Journal volume 4
Division Journal volume 5
Fractions Journal volume 6
Elapsed Time, Area, Perimeter, and Measurement Journal volume 7
Geometry Journal volume 8
Data, Graphing, and Personal Finance Math Journal volume 9
Guided Math for K-2
For more guided math, or different grade levels, click the picture below to be taken to the math tab on my blog.  Or you can visit each grade level in my tpt store.