It's time for students to travel the world and learn about different cultures, traditions, and customs- Holidays around the world!
*This has been completely redesigned and updated with new countries, fonts, graphics, as well as a DIGITAL component.  Read all about the updated version here.*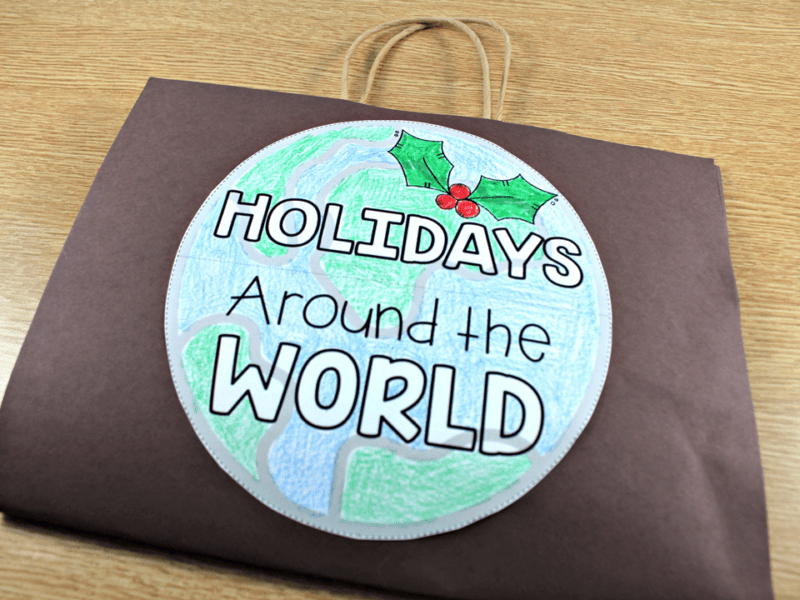 Holidays Around the World
Embark on worldly travels with a passport, travel map, and learning brochures!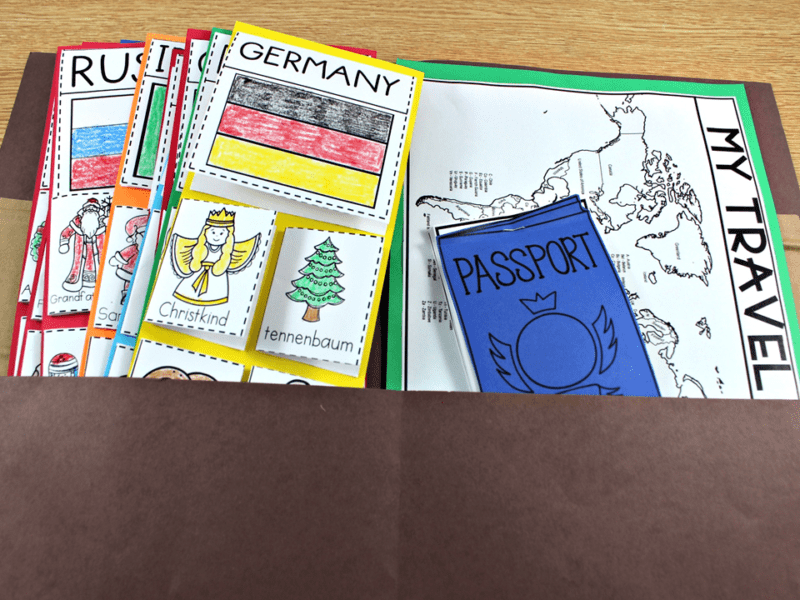 (Tannenbaum has been updated)
There are 13 countries to visit- use them all or pick and choose!  Each country is a single sheet including the notes needed.  Simple to run off and teach!
Some of the best moments we have with our students can be found in the magical fun of December, however, many times all the magical fun of the season can also leave teacher curled up in fetal with red and green glitter nightmares.  We want to streamline and organize to avoid the fetal position meltdown.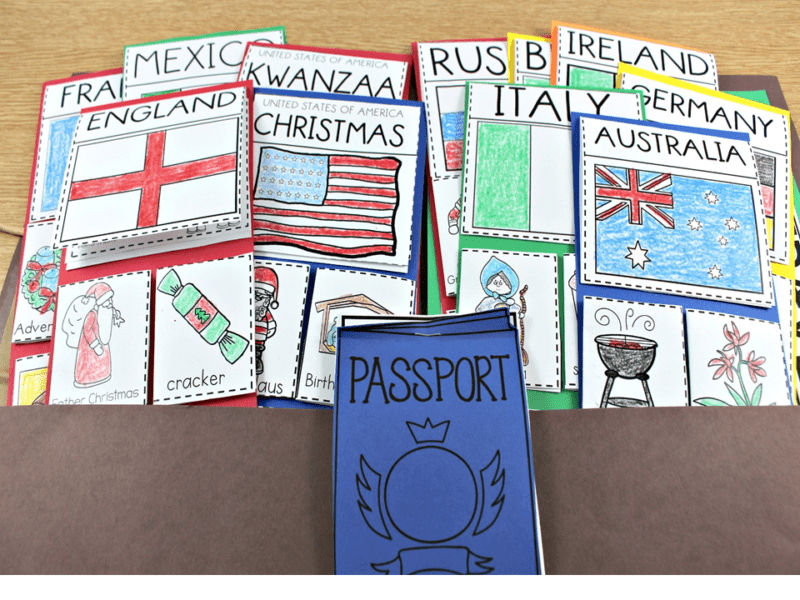 The Countries
There are 15 different countries to visit.  Pick and choose or visit them all!
Mexico, Germany, Israel, Ireland, Brazil, Russia, Australia, England, France, Italy, Canada,  China, India, Africa, (continent stamp), USA and for Christmas and Kwanzaa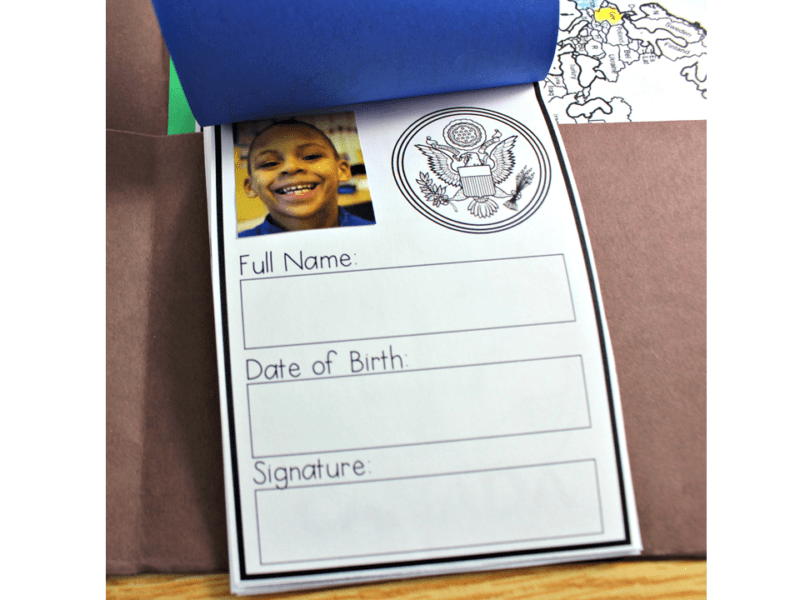 Students have their picture and information in the passport and then all of the country stamps can be added.  It's pretty exciting to fill up that passport!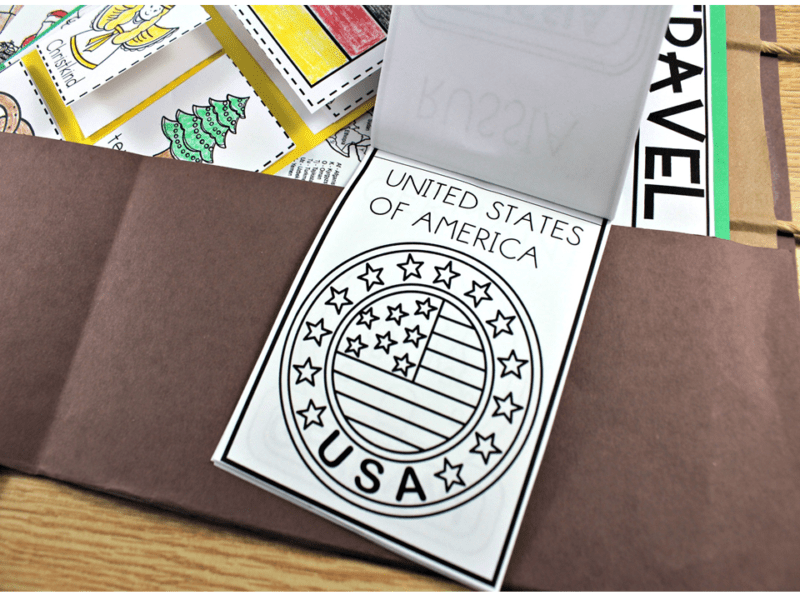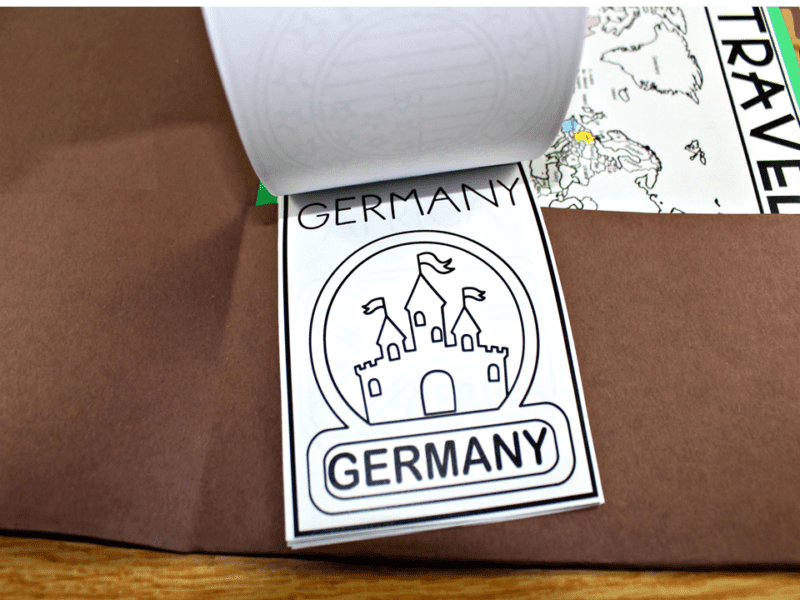 Travel Map
Each time you find a new country, students color it in on their travel map.  The country names will help you locate the country.  I have tried to do this in the past with a blank continent map and it was a serious struggle to get everyone to find the right spot on the map! Now it's all labeled for you.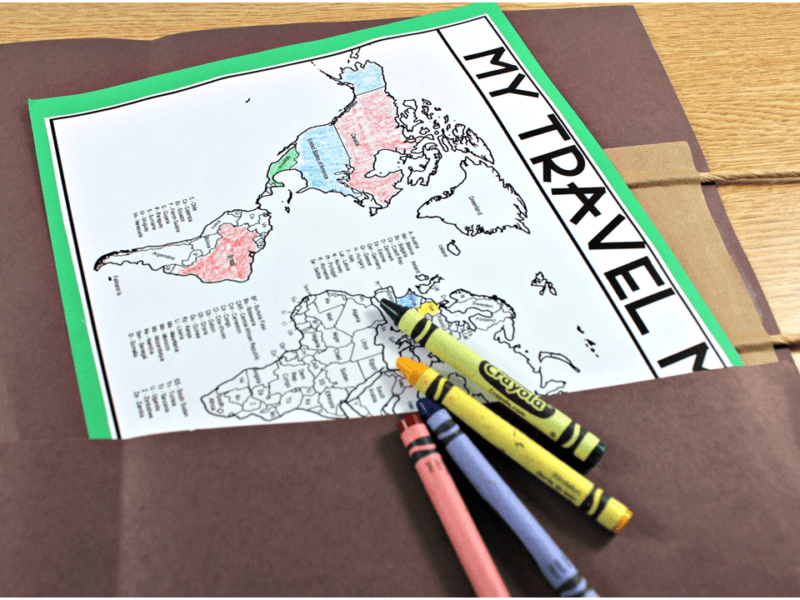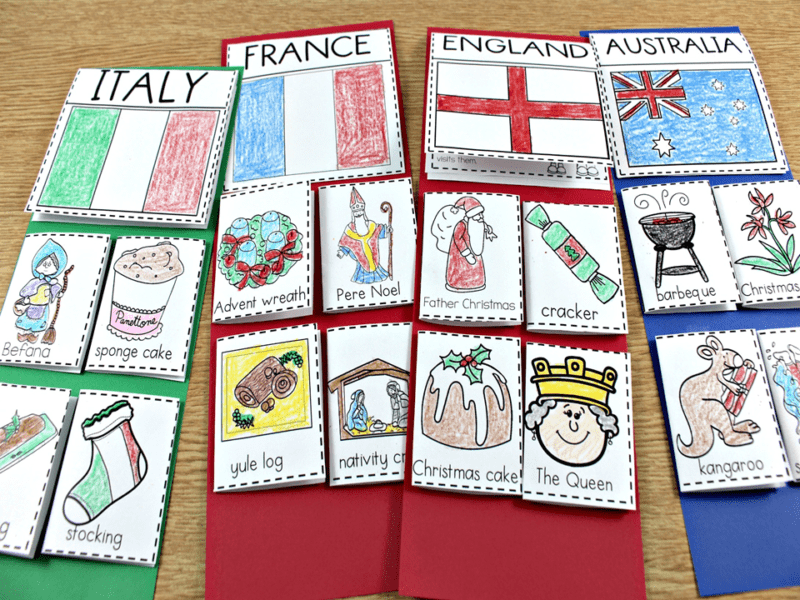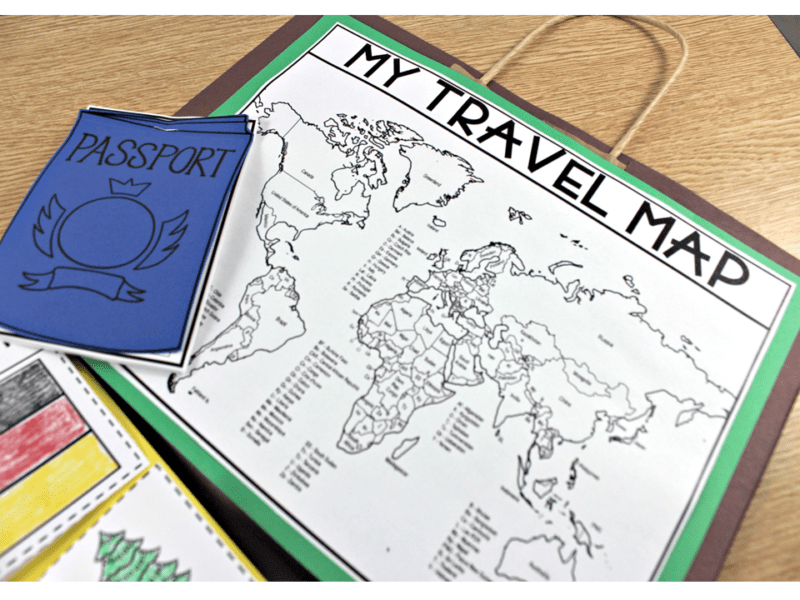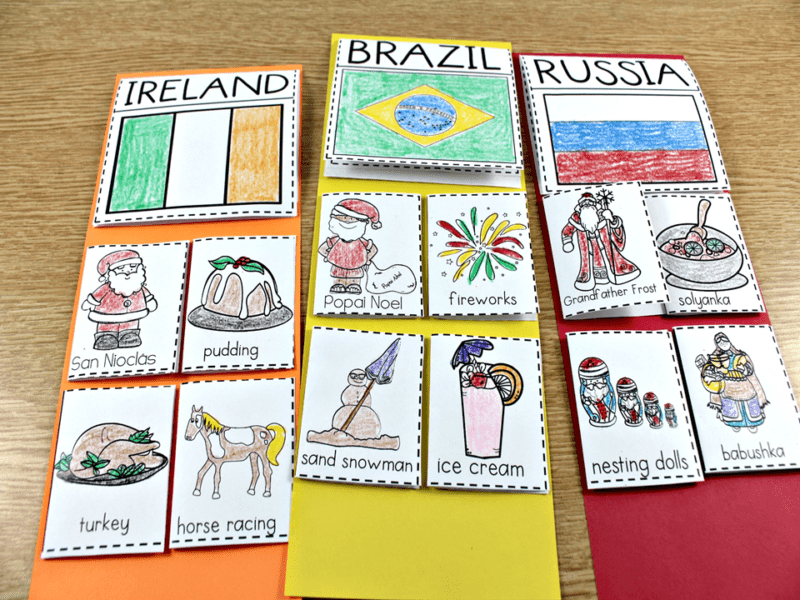 The Booklet
The suitcase is simply a 12 X 18 piece of construction paper with a 6 X 18 construction paper pocket.  For a more durable suitcase, a file folder is another option.  Rather than cutting out little construction paper handles, I took the handles off of a little gift bag.  I found mini paper gift bags in bulk for cheap at Walmart in the party/gift wrap section a couple weeks ago and have used them for all sorts of things!  I might need to go back and grab them all!  The handles add a little extra fun, however they are totally unnecessary!  The country brochures could also go right into a journal or composition book.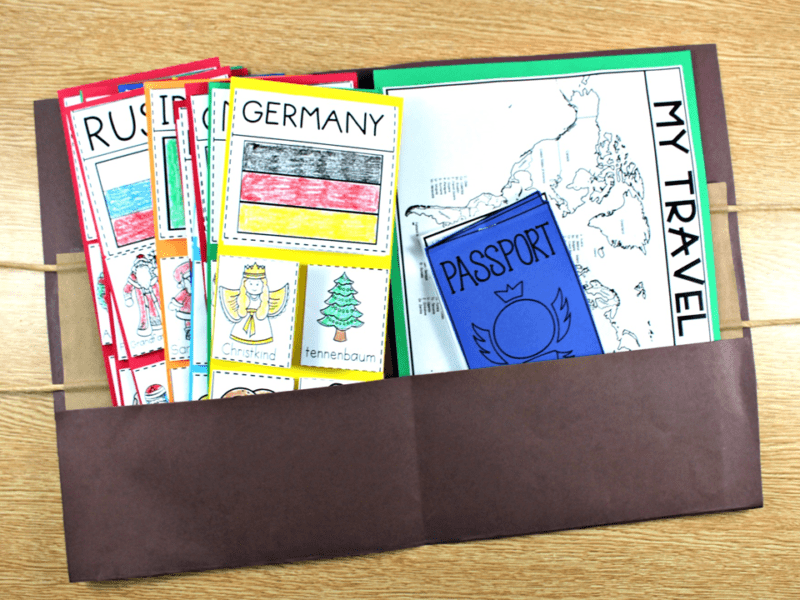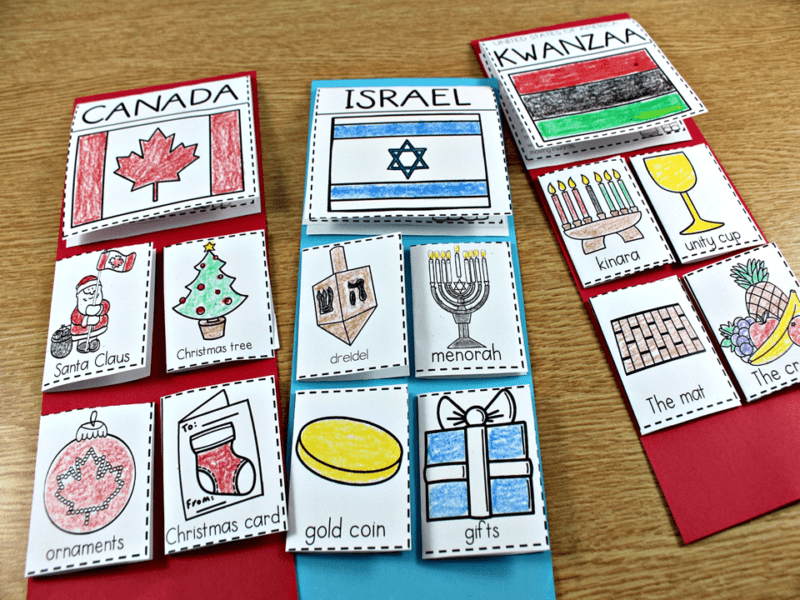 The brochures are simply colored construction paper cut in half down the middle (4.25X11) I used a variety of colors of Astrobrights papers that matched the flags of the different countries.
Have students color the title cover or run it on a fun color!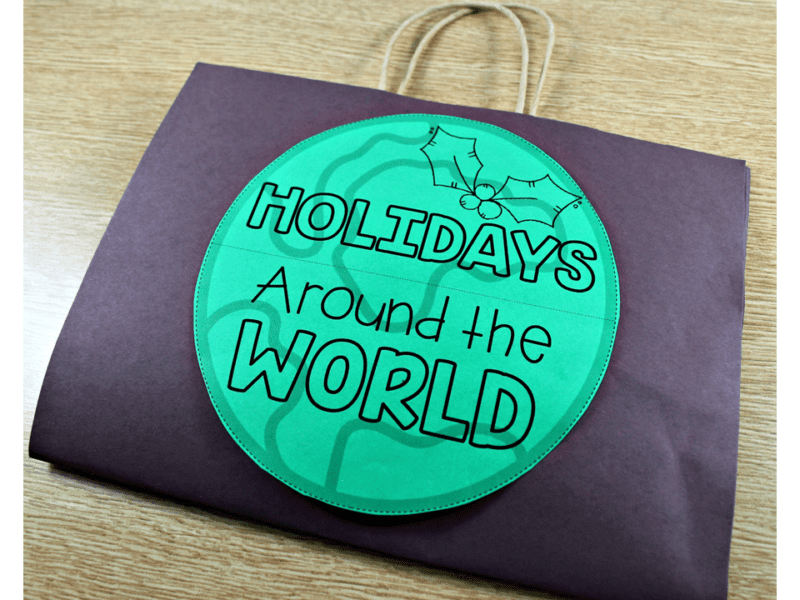 If you want to give this a try in your classroom you can click any of the pictures in this post to find this resource!  You can also click HERE to find it!