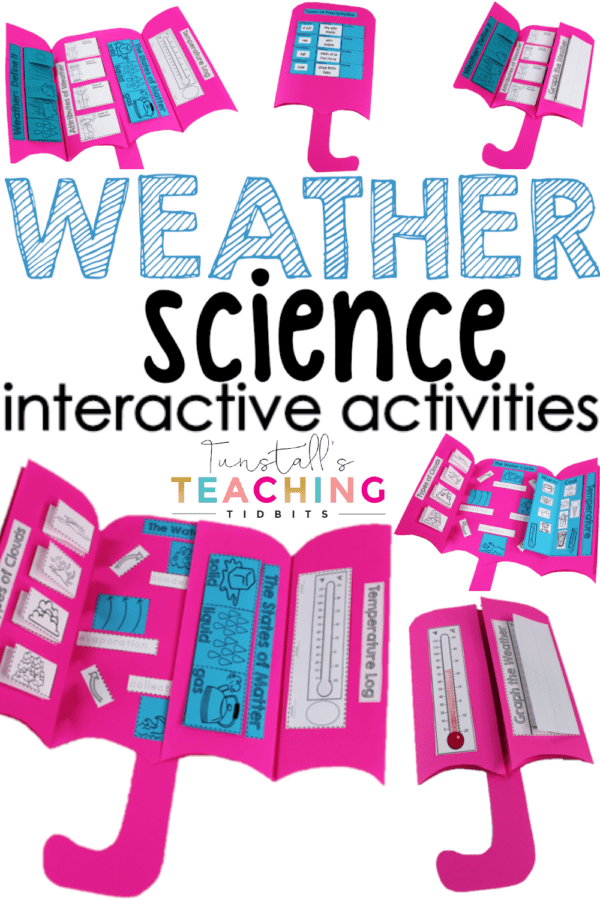 One of the most exciting ways to engage students is to make learning relevant!  Teaching the weather standards in January is the perfect way to cover all the key concepts while the weather outside provides the perfect performance!  …unless you live in the south like me!
HA!!!  As a child, I can't even tell you how much I wished, prayed, and dreamed of a few flakes falling for winter.   Then I moved from Texas to California…   Nope!  The weather there was just as gorgeous and uncooperative!    Wait…where were we?!?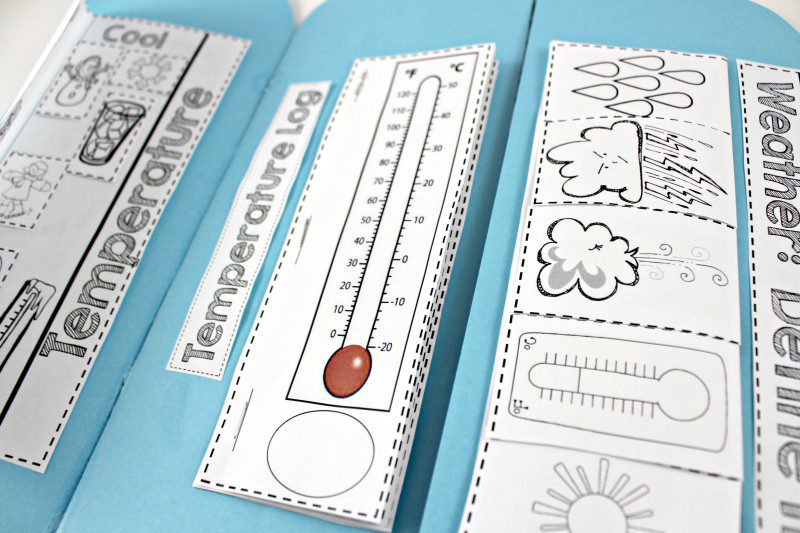 Last year, I created this interactive weather umbrella book to hold all of our different lessons on weather.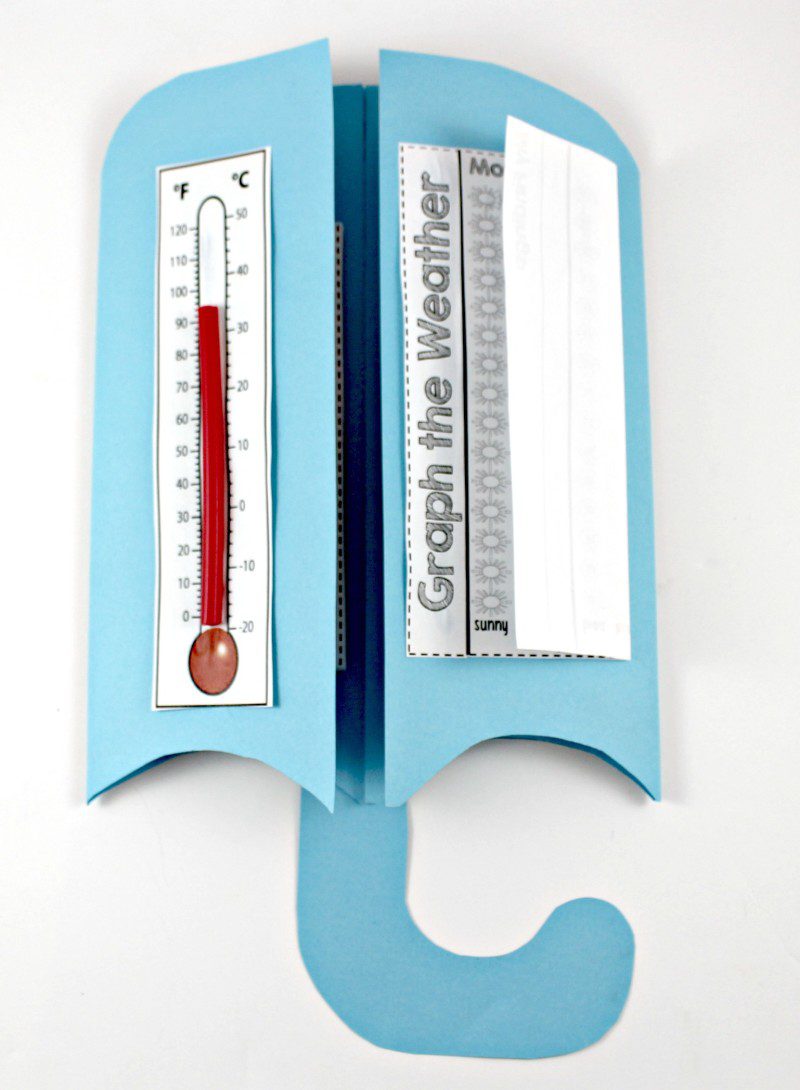 Each day we would read a weather book, work on a simple hands on investigation of a concept in this book, and then complete the activity by placing it in our umbrella books!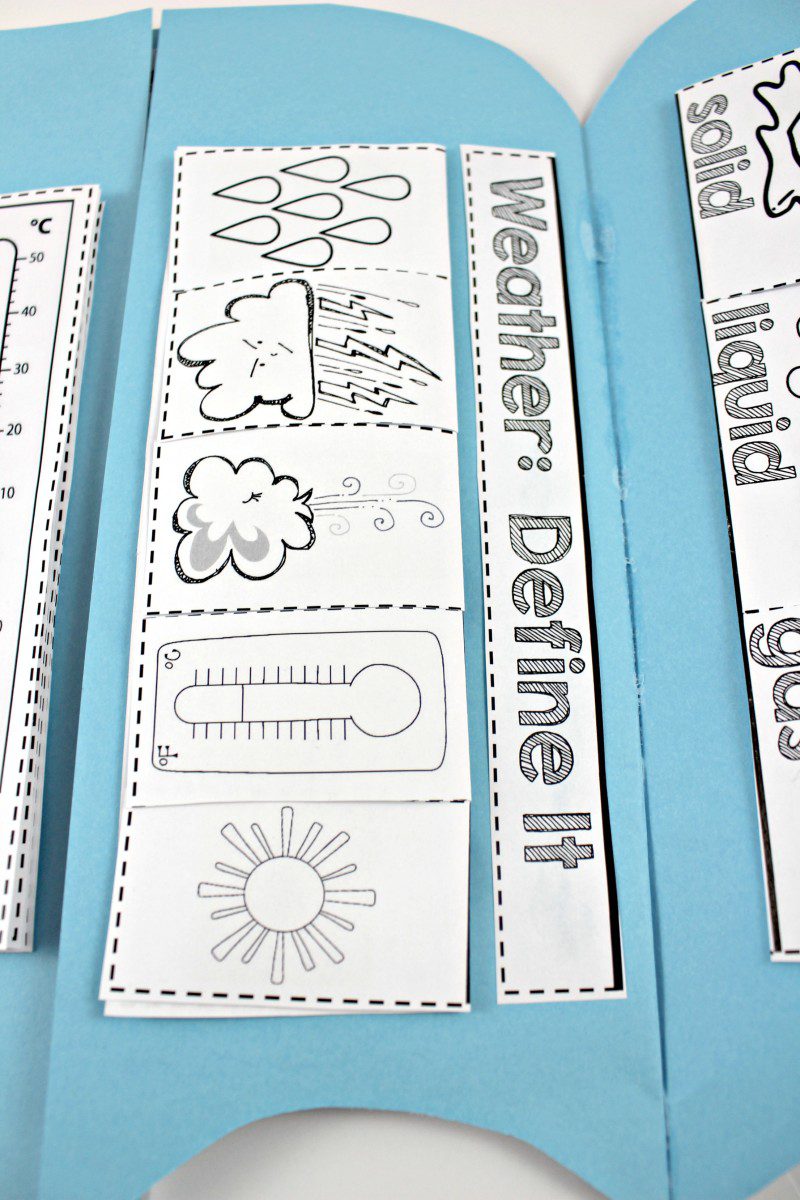 The activities are standards based and most appropriate for grades 1 and 2.  The activities can go in a science notebook or right into the fun umbrella book.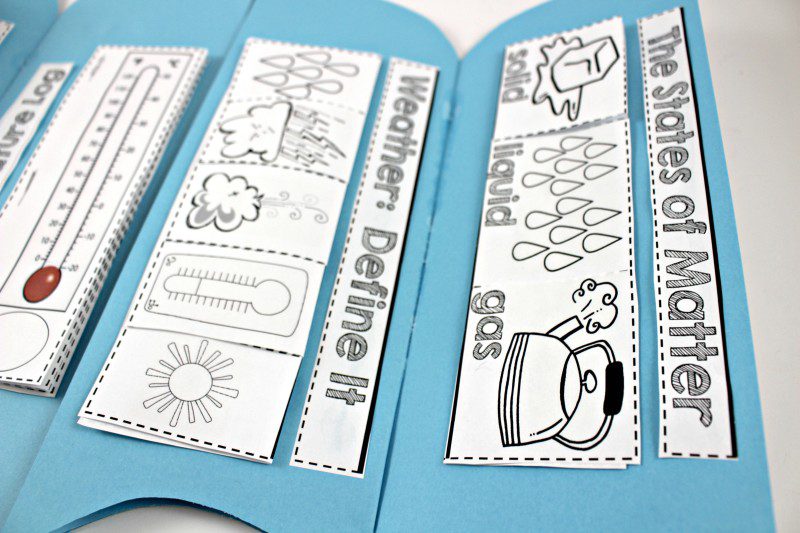 Two things that we kept track of daily during our two week study were temperature and weather.  We colored our temperature in for the day and practiced writing the degrees at the bottom of our temperature log.  Then we graphed the overall temperature so we could study the average type of weather for our area.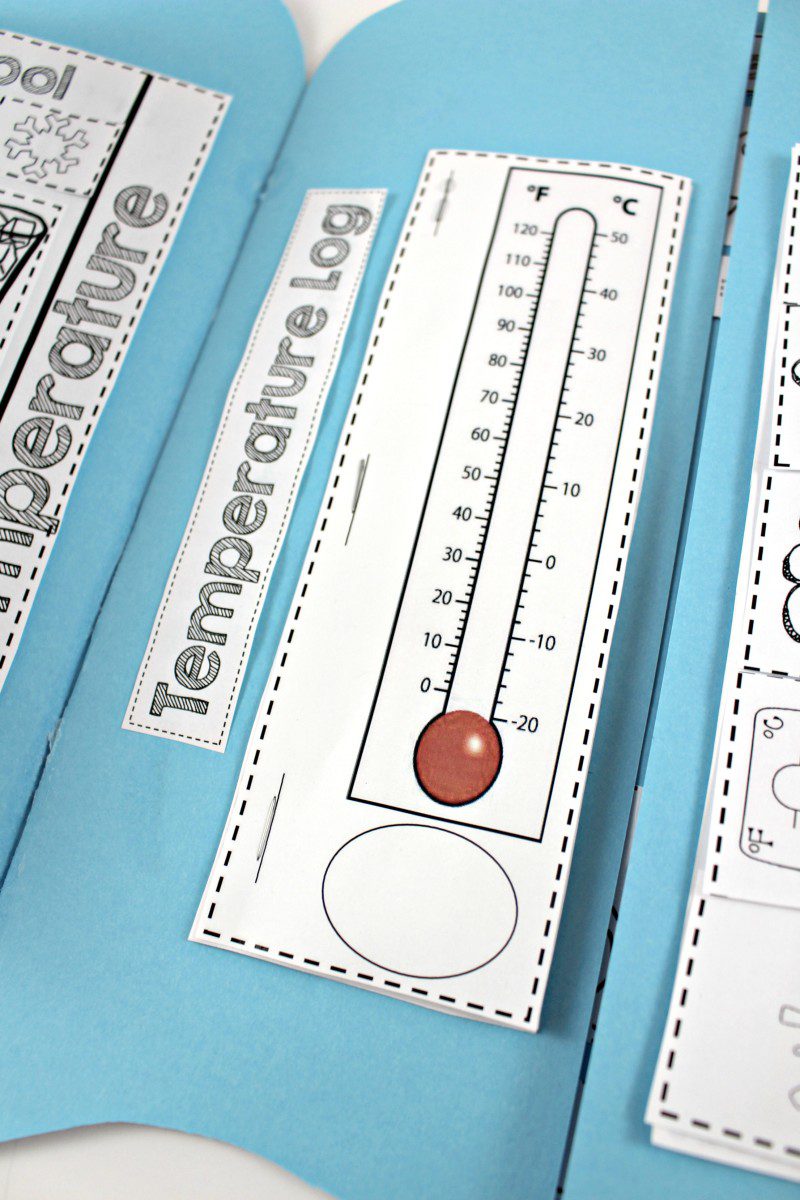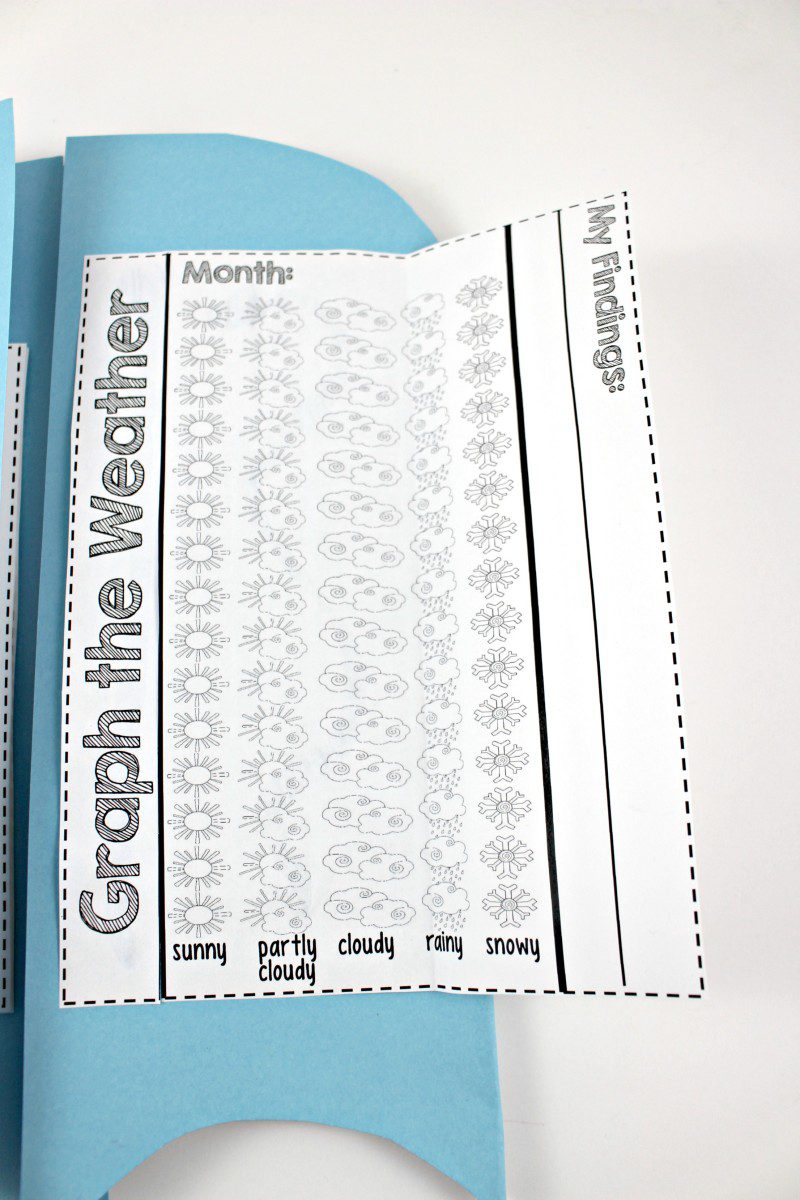 The students LOVE the book and activities and begged for it to be time to add to our books!  It was fun to look for ways to bring the concepts to life!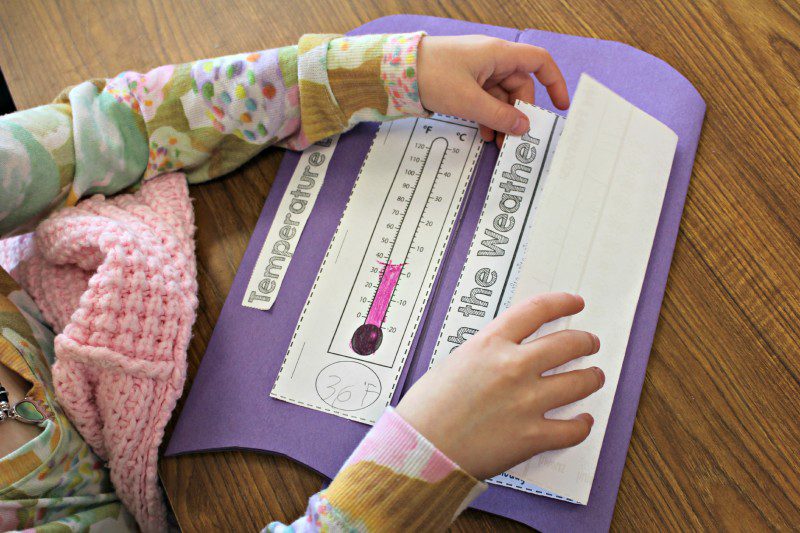 The weather standards/concepts covered in this interactive book are:
Temperature
Warm/Cool
Graphing Analyzing
Vocabulary
Types of Weather/Attributes
States of Matter Solids, Liquids, Gases
The Water Cycle
Types of Precipitation
Types of Clouds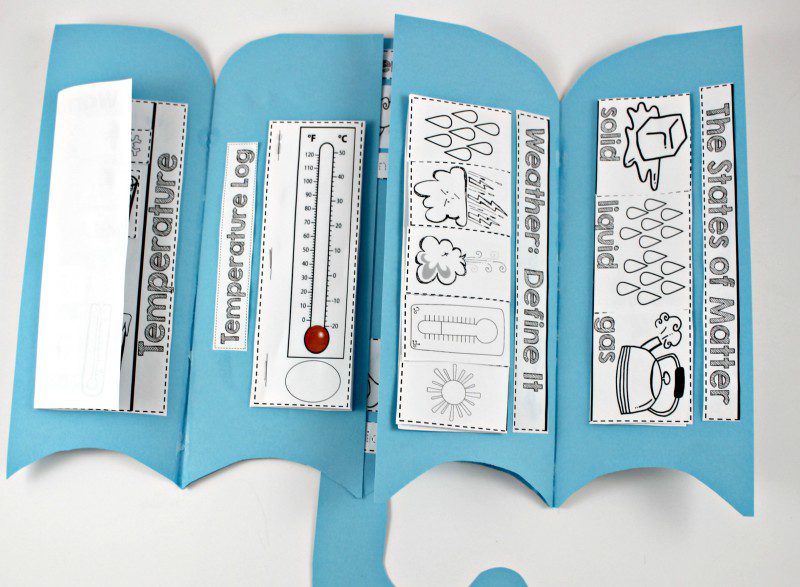 Temperature Sort

Types of Clouds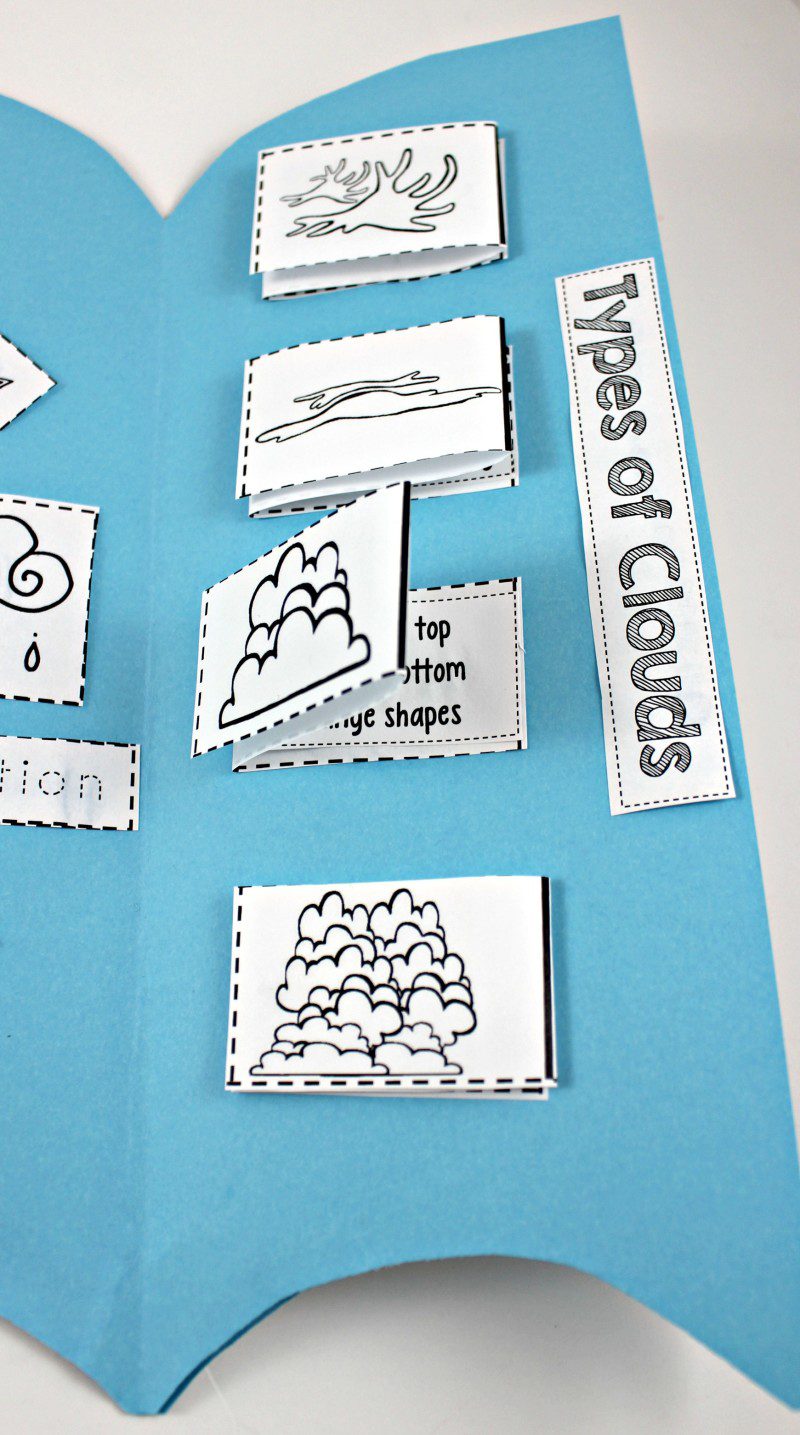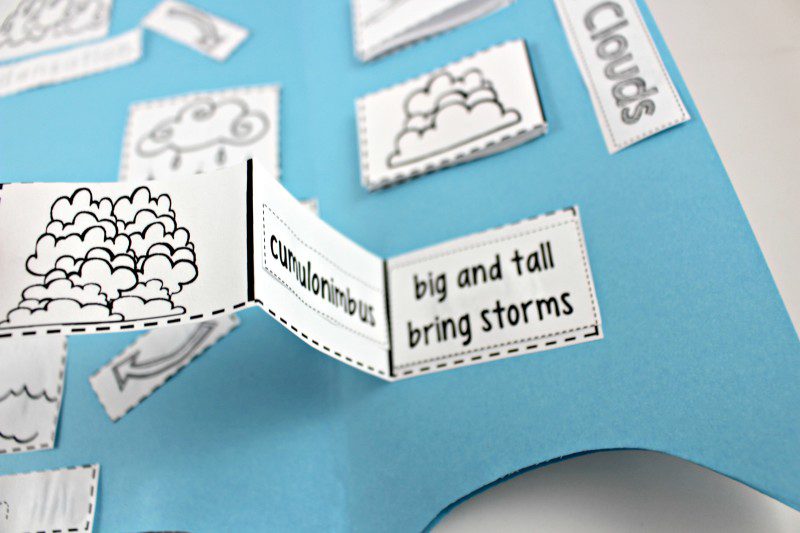 Here's a great video on the water cycle!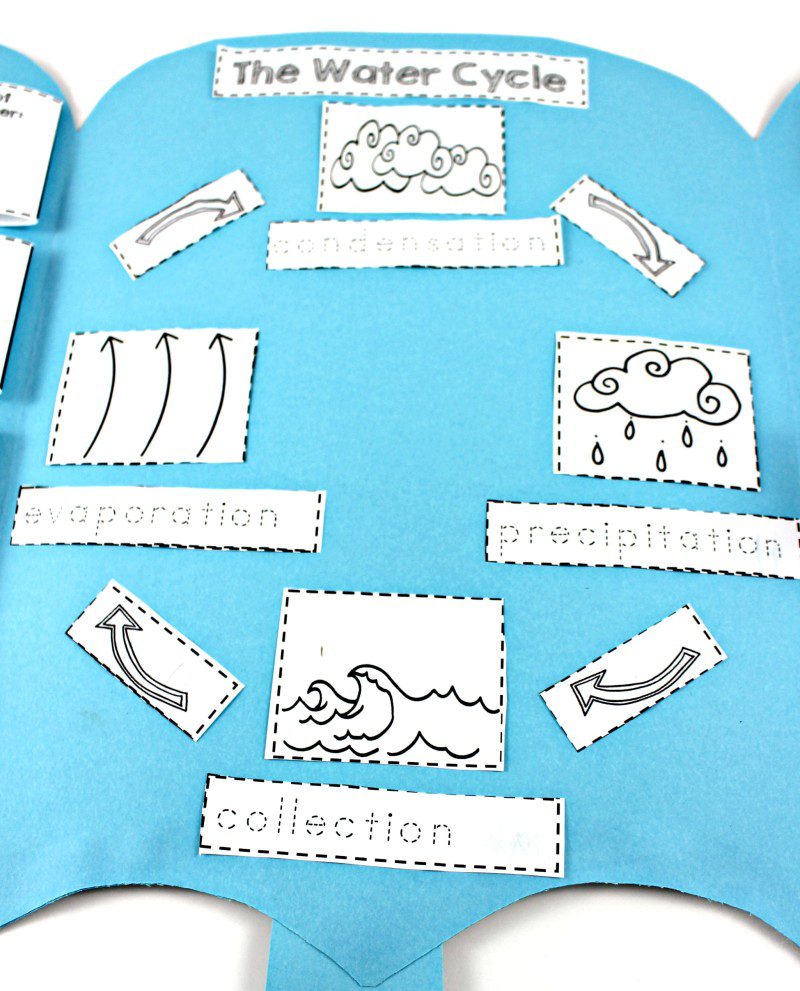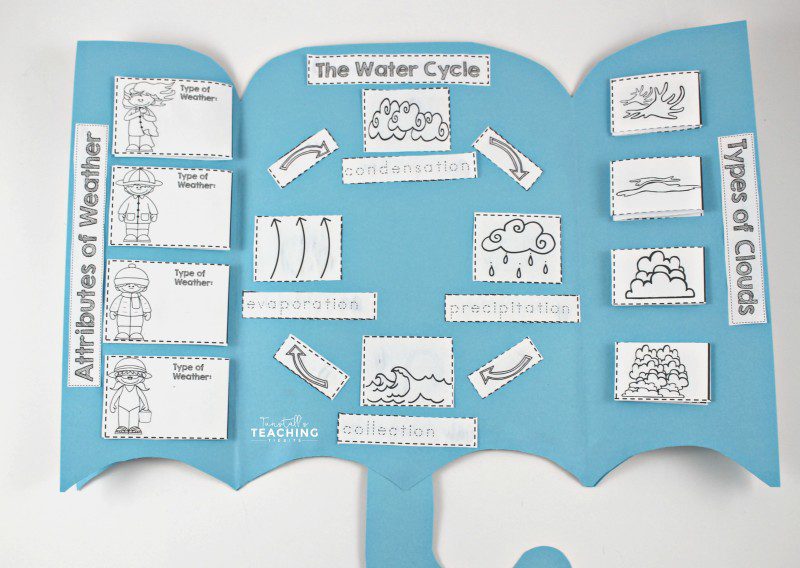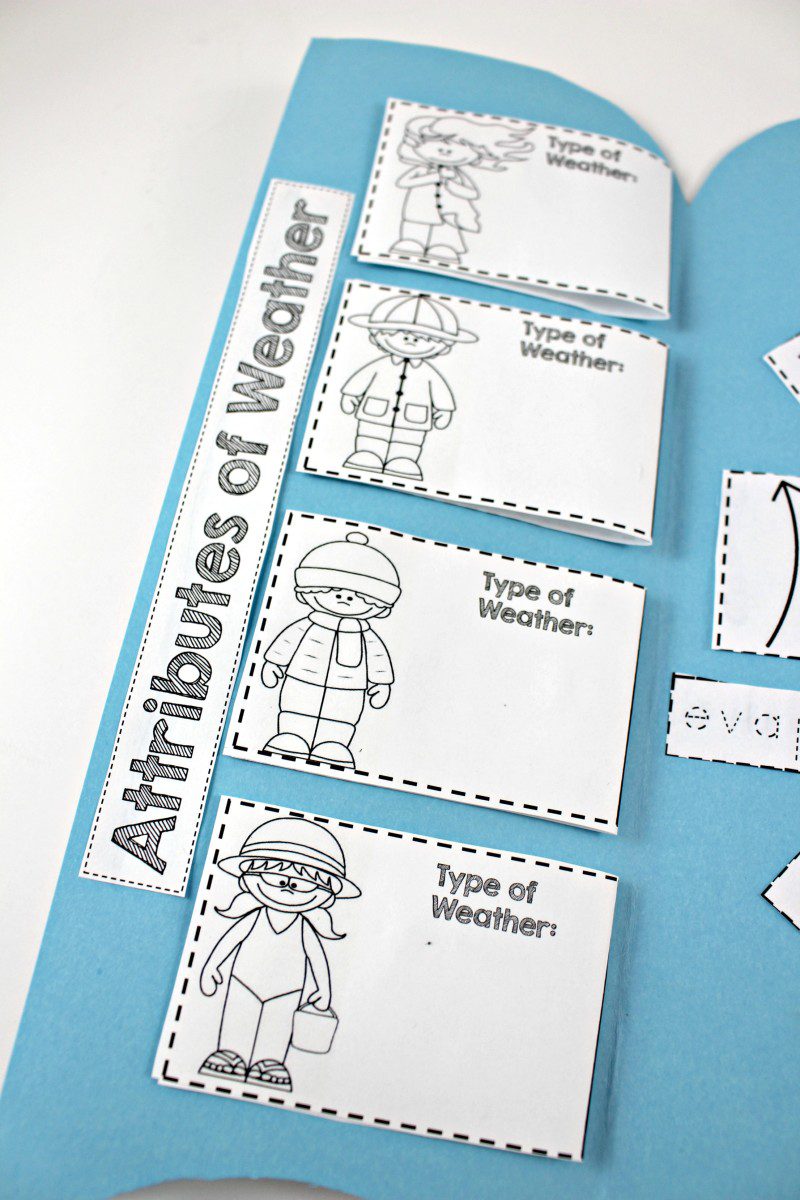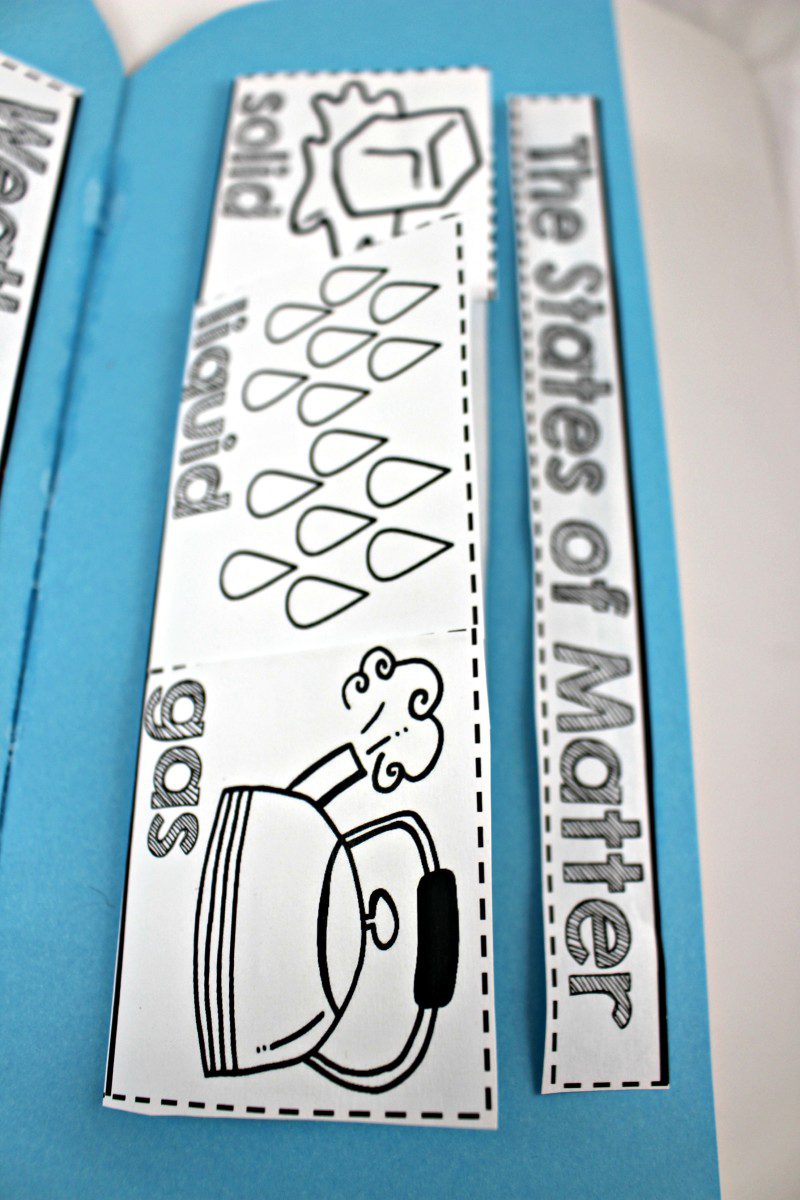 For the front cover, I have used red straws or red pipe cleaners.  This is just a fun decorative thermometer to introduce the thermometer concept at the beginning of the unit.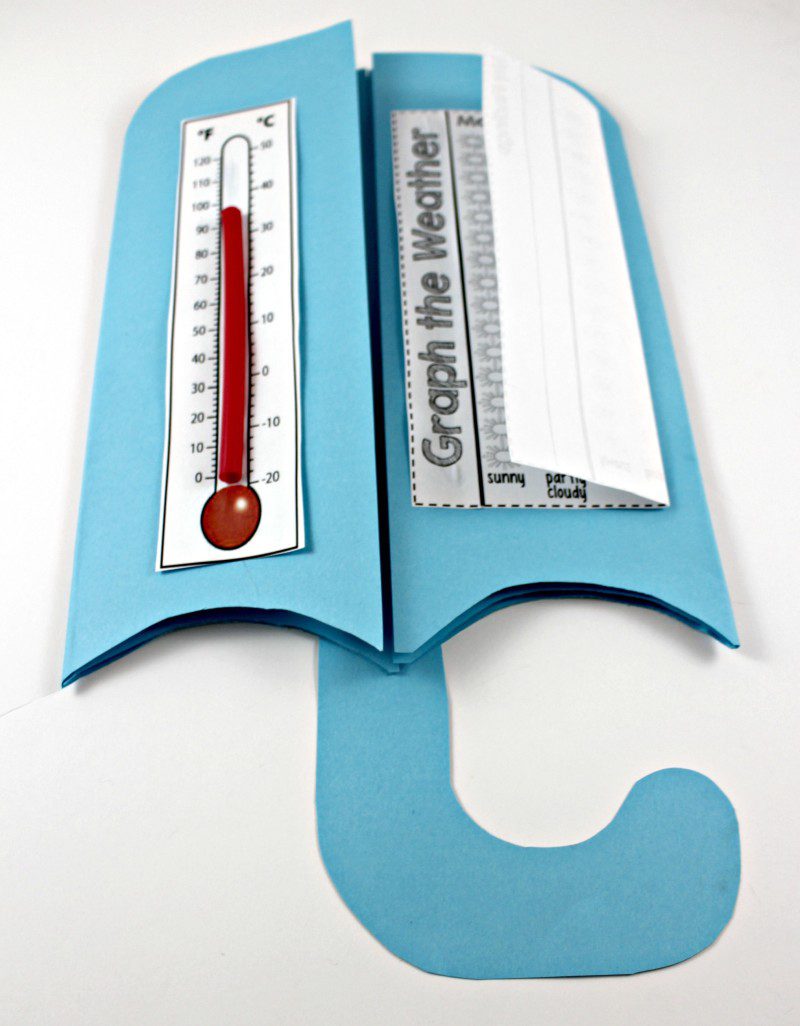 Making the books may look difficult, but it is easy and dare I say fun?  I create the umbrellas for my first graders using different colored paper.  Students get to choose the umbrella color.  Hanging these in the room or on a bulletin board makes an adorable display of learning.  I made a quick video to show just how easy it is to put these together.
If you are looking for weather books you can click the picture!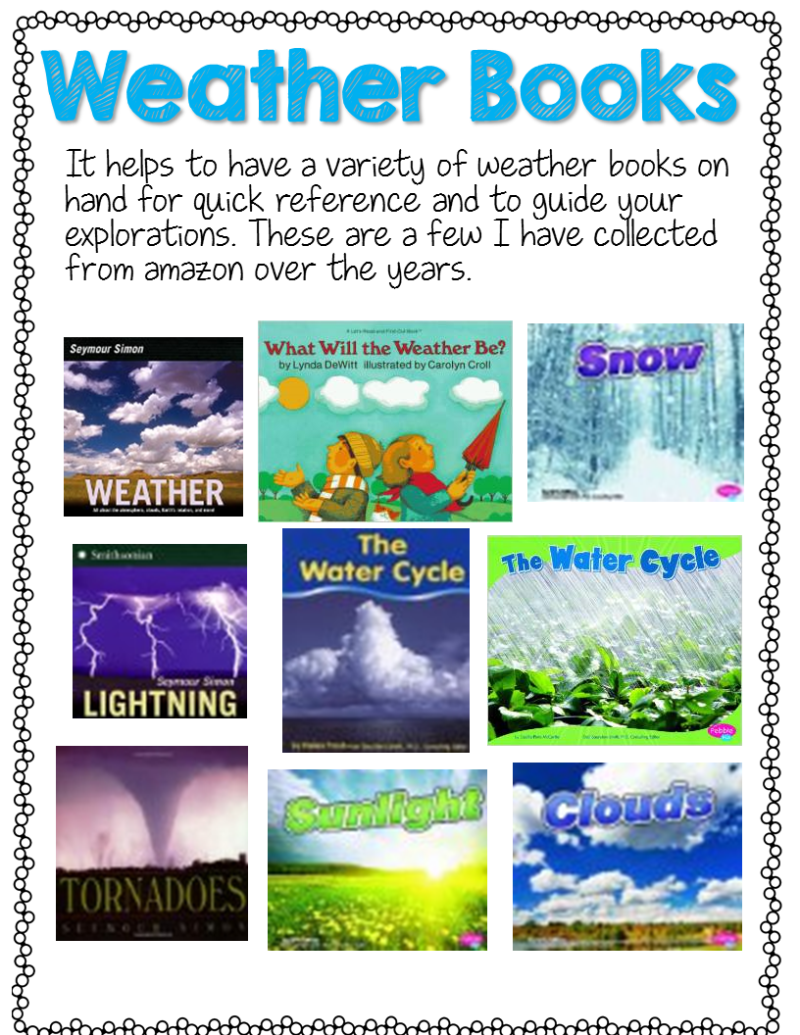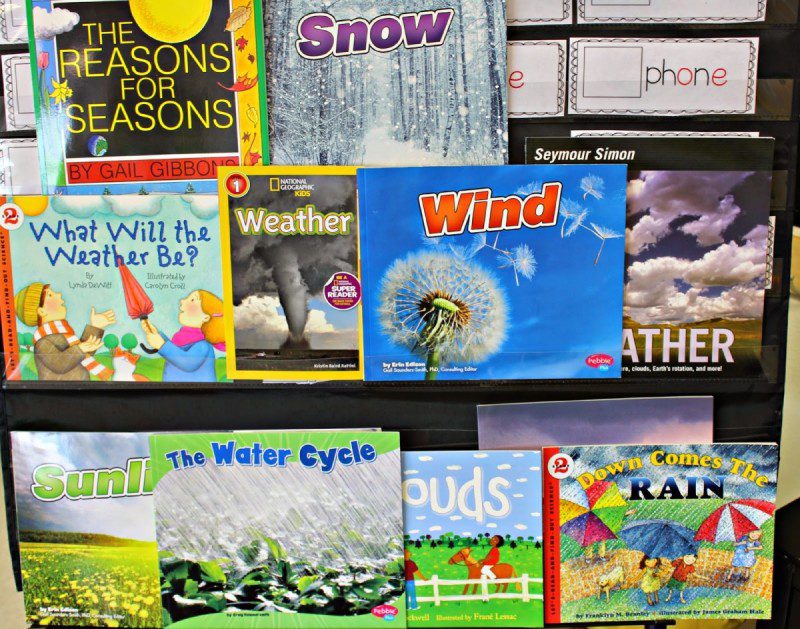 To snag these activities for your own January fun, click the book below!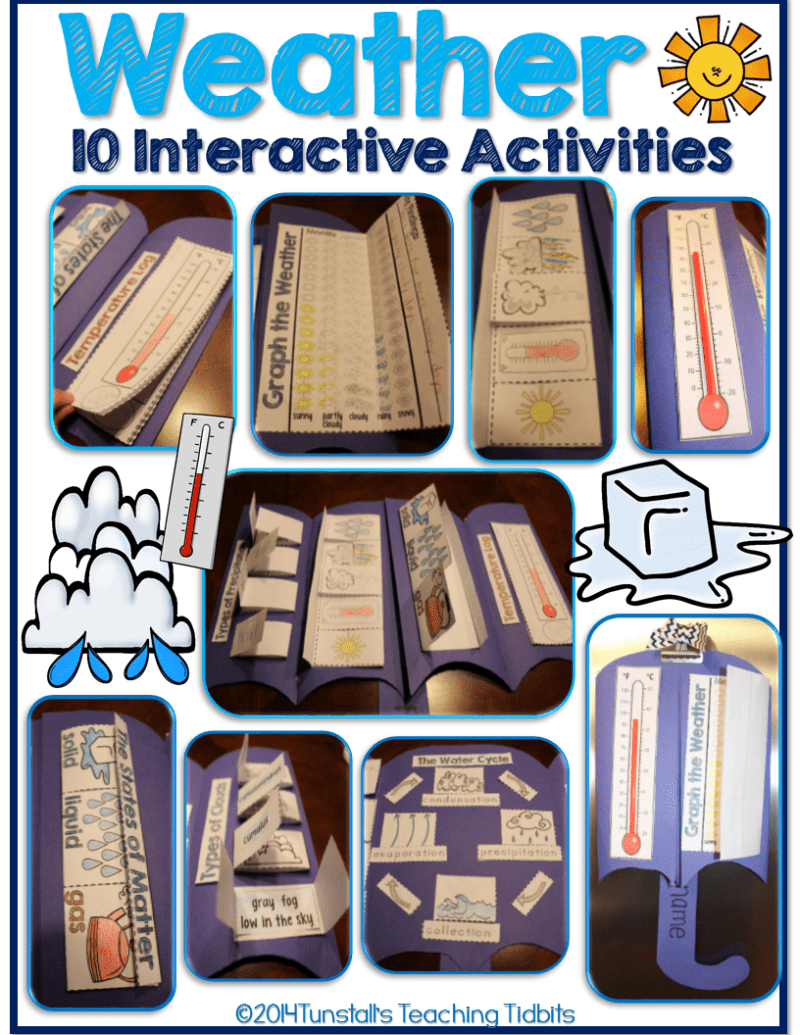 Last year we also used iPads to study the weather! Check it out by clicking the pictures below!