One area that I love to teach is phonics.  If you read this blog you already know that!  I'm excited that my BIG phonics bundle is finally complete!  This bundle has 5 interactive activities for each of the 31 spelling patterns covered in first grade.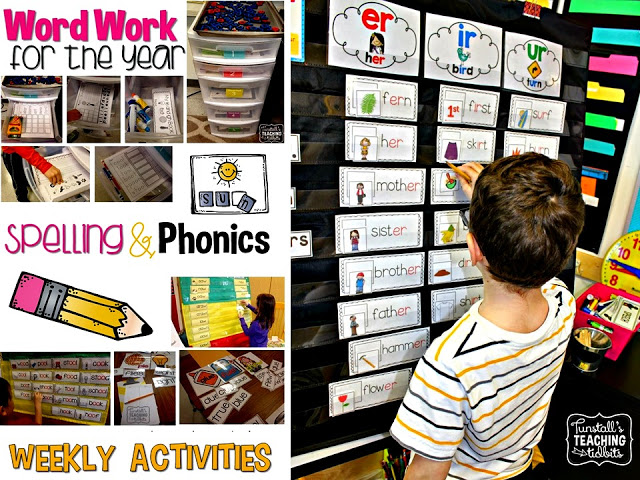 The first one is a read and match activity where students decode the pattern of the week and find the matching picture.  This is from the ick, ock, ack, uck, eck pack.   In the picture above, a student is working on er, ir, ur.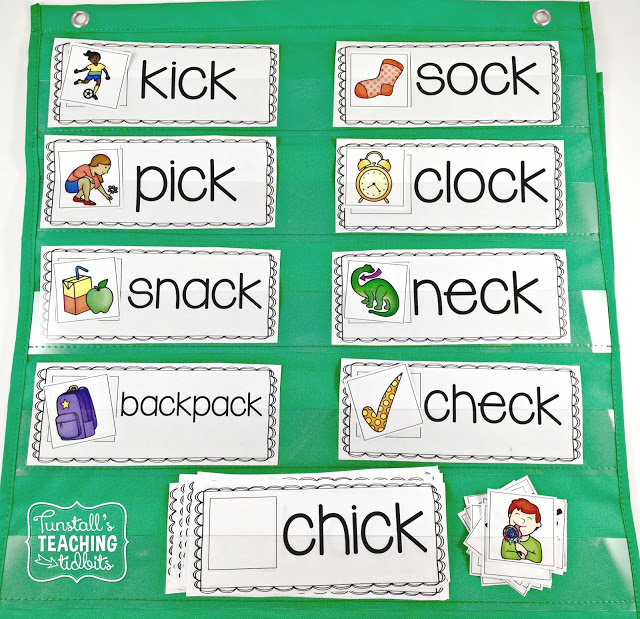 The second activity in each of the 32 packs is  build, color and write!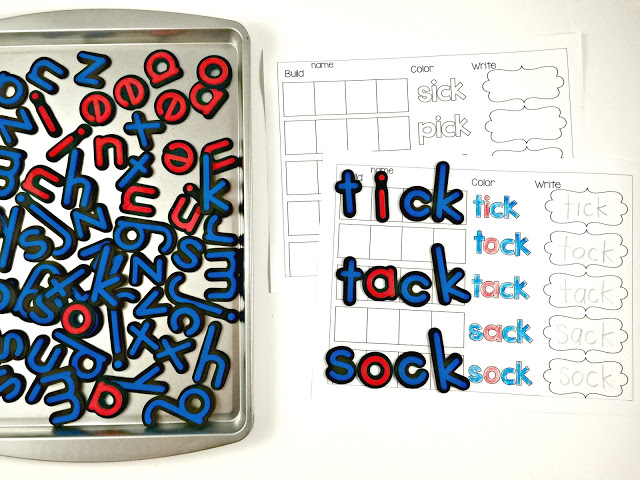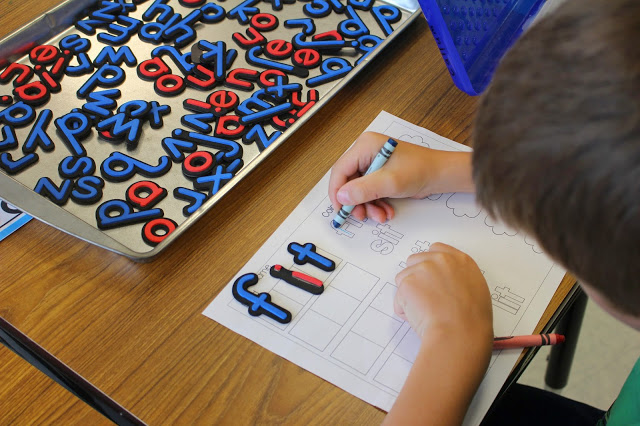 If you are looking for these magnetic foam letters, you can use my amazon affiliate link here.
Second, there are 2-4 trace, write, and match pages to go along with the pattern of the week.  I always keep skinny markers ready for this day because the students get very excited to trace using them!  This activity below is from the r blends packet.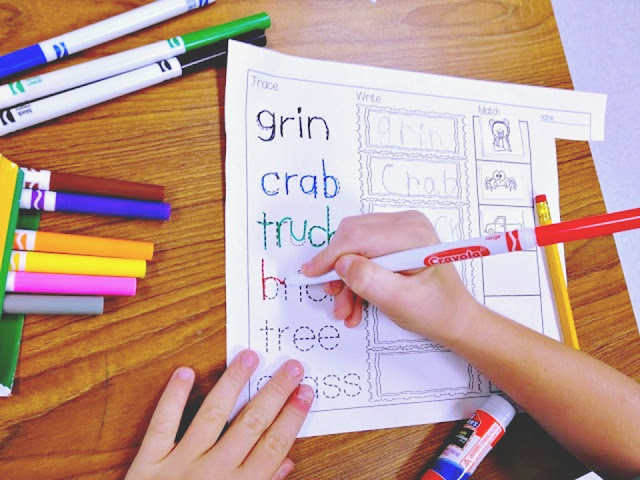 I love the pick, glue, and write activity because it helps me to see how students are constructing and writing sentences independently.  They can chose three pictures that correspond to the patterns.  They make their own sentence using the word.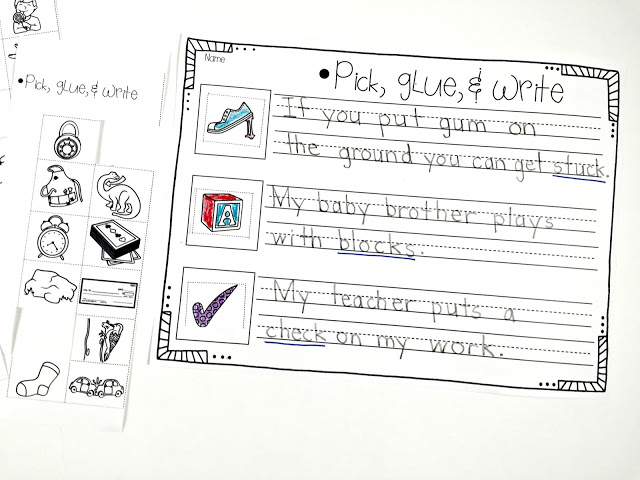 The last activity in each of the packets is a booklet where students can practice decoding and writing the spelling pattern.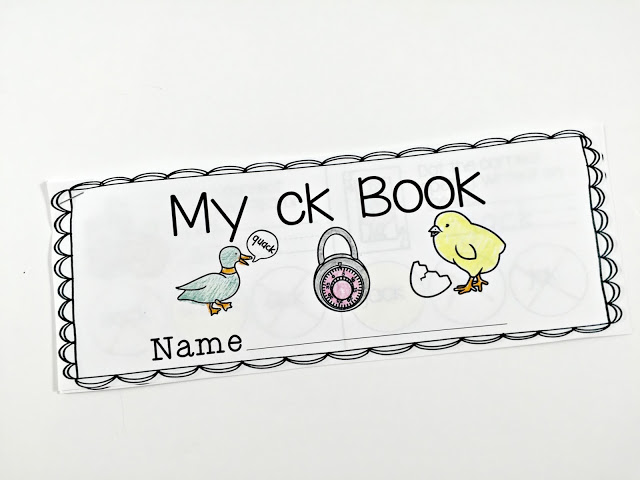 You can have them x out the incorrect words, and color the correct spelling.  Then write it on the line.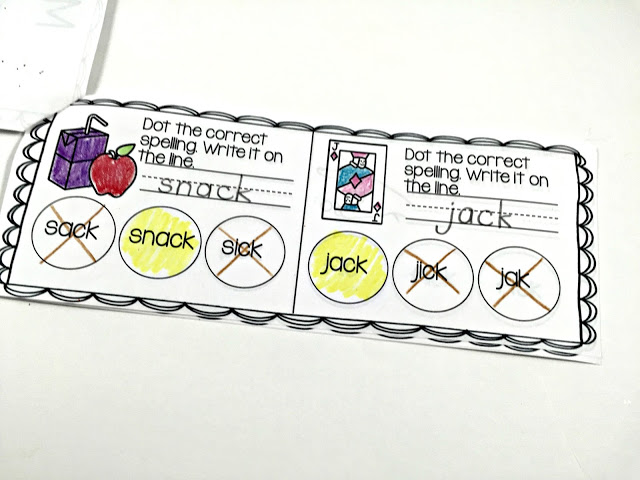 I kept a drawer full of dollar store bingo dabbers.  This was another fun motivator!  The book pictured below is from the long a silent e pack.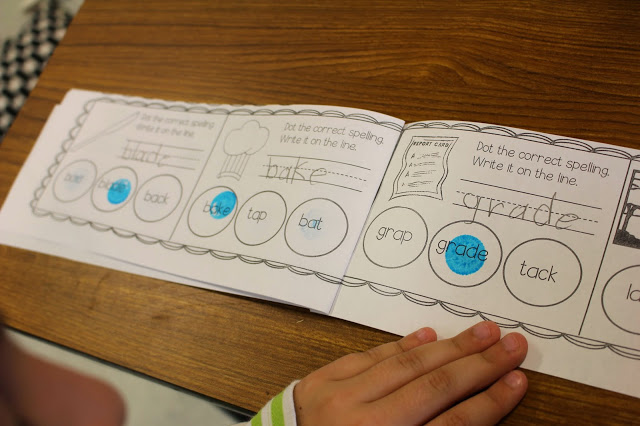 Also, I recently added  another activity for each pattern to the bundle. (below)  It's a recording sheet for the weekly word sorts but it also has two other activities to do on each page.    You can buy these separately here.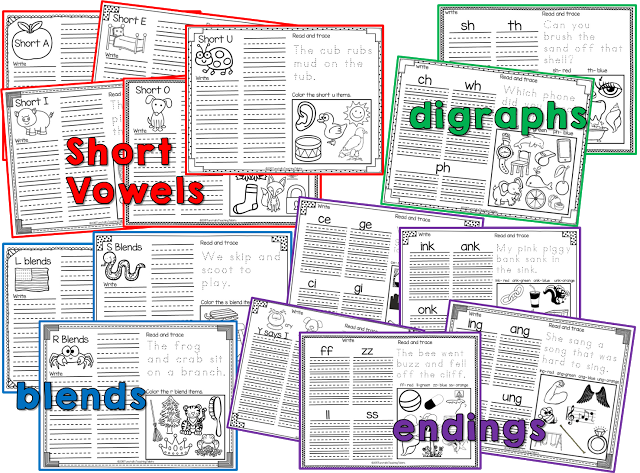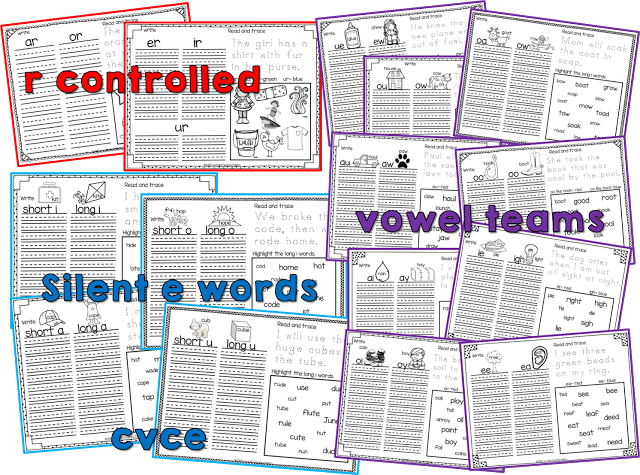 So here you have it!  This is the complete phonics bundle but every pattern you see can also be purchased separately.  If you buy the bundle you save almost half the cost of buying all of the packets individually.
Click this picture below to see another post about set up and organization of these units.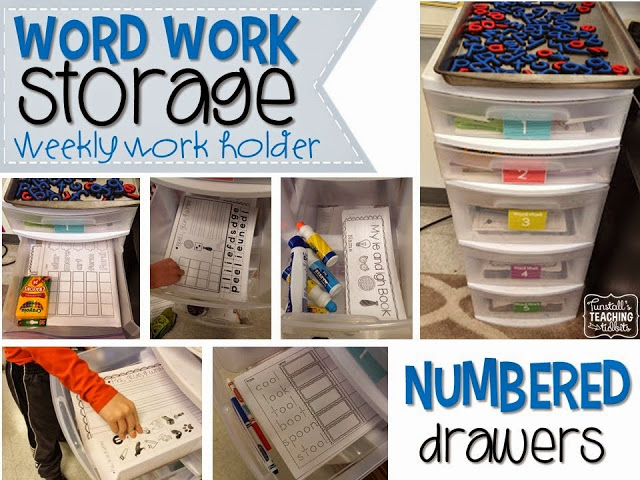 For more guided reading and phonics fun check out the resources below.  Your guided reading resources will be stocked and ready!