Today I spent a few hours back in my classroom to make sure we are set for the new year! Ok, ok I needed to get into the building mostly because I ran out of the room in December with a red and green glitter trail behind me. Thankfully it wasn't as bad as my back to school nightmares had lead me to believe! It may be the first time in a decade that I didn't rearrange more than student desks.
The good news is that I got through this monster stack of lamination last night and was able to get everything organized in the classroom today.
As we head back, our first concept in math will be 2D shapes and then 3D shapes. I made sure to get into my Geometry Math Resource to pull out my shapes for lessons on the rug. These shapes will also serve as reference for students while working on math journals. Can we just take a moment and thank Scholastic for making black pocket charts?! My eyes are happy.
More from my shapes resource. Because sinks can have bulletin boards…
Our big idea cards all about shapes. This makes life easier when I am in the throes of teaching.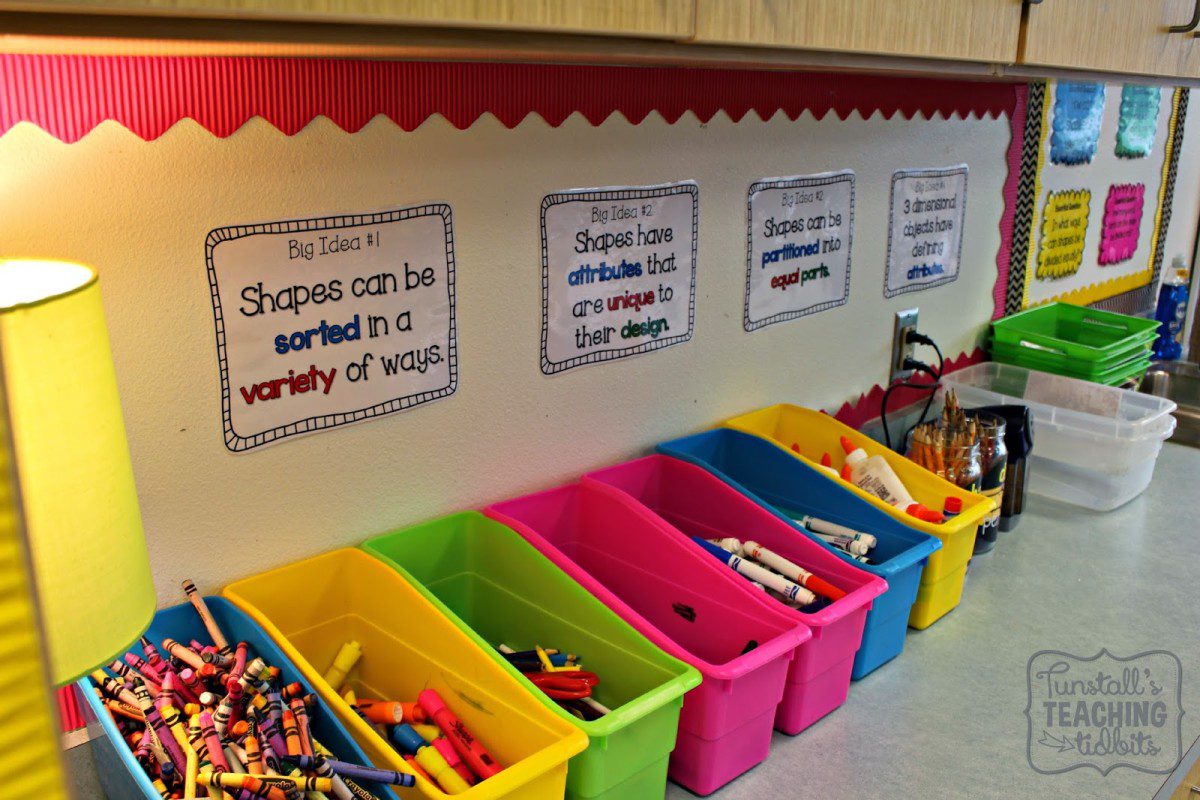 Next I moved on to filling my new blue buckets. I started the year off with yellow buckets and I liked it. a. lot. But I get a little antsy and I love change. These blue buckets are bright but wintery so they fit the bill! I found them at the Dollar Store last year at this time.
My buckets have 2D centers from my newest math unit, 2D and 3D Shapes.
Here's a peek inside. I had a little too much fun setting up.
The first half of the week I am going to be really working on every student knowing the names and attributes of the shapes. These independent centers give students a chance to be hands on while learning the names and attributes in a fun way!
I placed these snowflake shapes all around the room so students can "catch" snowflakes!
They will use the reference walls to record the shapes they find around the room! It's a perfect way to kick off our studies! Posters found here.
For my fast finishers, I restocked our expert tubs. These are recycled centers of the past. Students are encouraged to take it to the next level. They usually come up with better ideas than I do! I love seeing them "play teacher" with the different activities.
A little peek into our expert tubs. Both literacy and math live here. These are for early finishers all day long. We keep the learning interactive as much as humanly possible!
I love that they stack away when not in use! Grab the labels for your own expert tubs on my facebook page under the freebie tab! You have to be on a PC to be able to grab them! Apparently facebook and tablets are not bffs. I got the tubs at the dollar store this summer. They still have some of the same tubs there now. I just went there the other day and grabbed some yellow ones!
Another fun area that got some love today was our writing center shelf! I added a big variety of paper to the trays and updated the center choices to our jam packed January centers.
This paper all comes from here.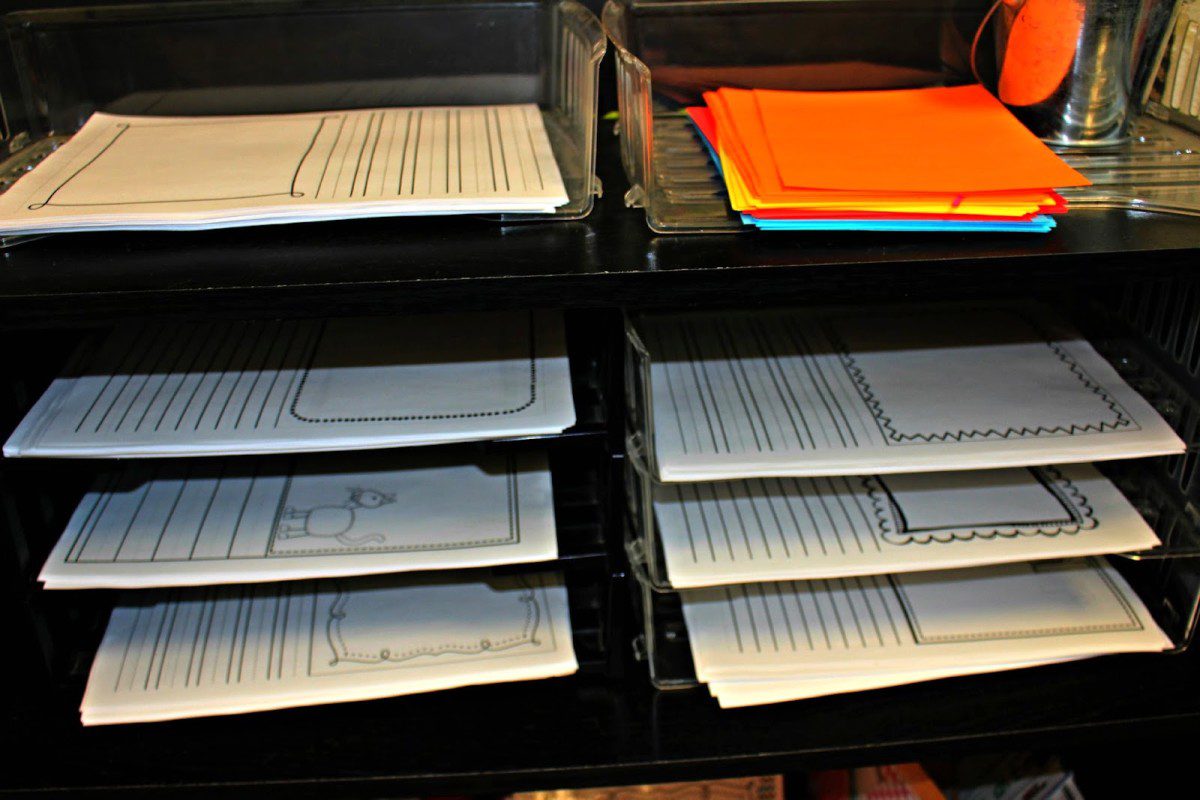 The bottom shelf has items that students can get into on certain days or as a second activity if they have time. I stock it with literacy centers and writing activities that they can do independently yet will reinforce past learning.
I brought home the materials to prep our weather umbrella books! We will be working through these books for 2 weeks! This cute little book is full of cross curricular connections!
I am busy working on the third iPad Essentials series. This one will be all about research! First up students will have a blast researching weather around the world! Cristina and I are putting the finishing touches on this unit this weekend!
One sad note is that our report card grades are due upon returning. That means it is report card weekend on my last two days before heading back. #holdme
How are you preparing for the return?!