I took some time today and updated my Class Pet Writing Journal Resource. This activity has been something that I have used since 2003. It begins with a staged special delivery to the classroom. Inside is a stuffed animal, directions about naming and caring for the animal, and a whole lot of inspiration for writing!
Here are some pictures from yesteryear….
A package mysteriously arrives at our door just in time for writer's workshop. It has air holes and fragile tape all over it. (Got the hook up at my local post office.) Students make predictions and inferences. We rule out killer whale and Tyrannosaurus Rex.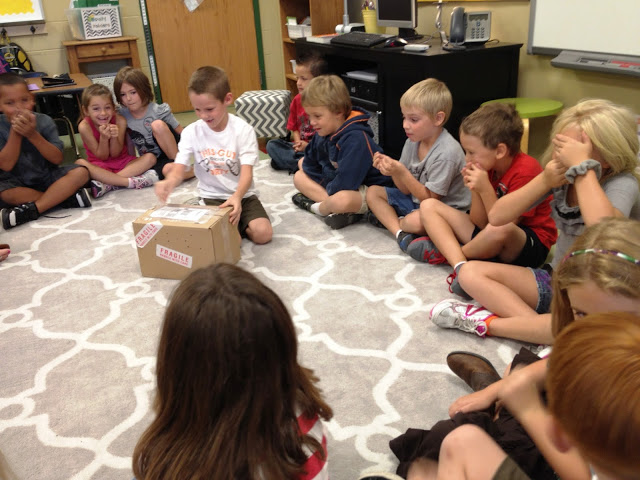 Well most of us do…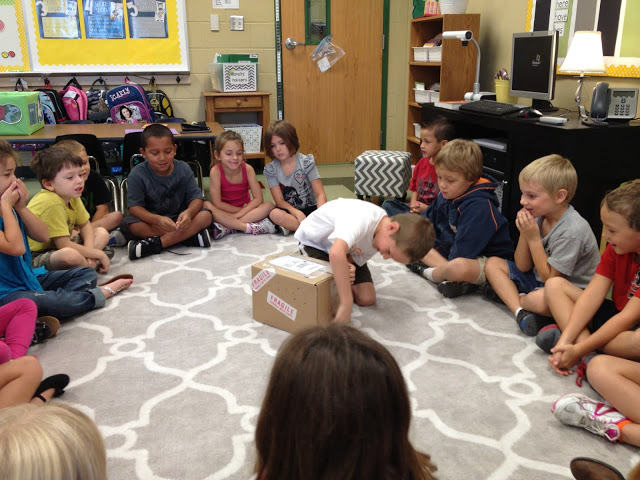 THE CHOSEN ONE opens the package. His qualifications are mature rug behavior and the ability not to shank himself with scissors while opening a package. School nurse on standby.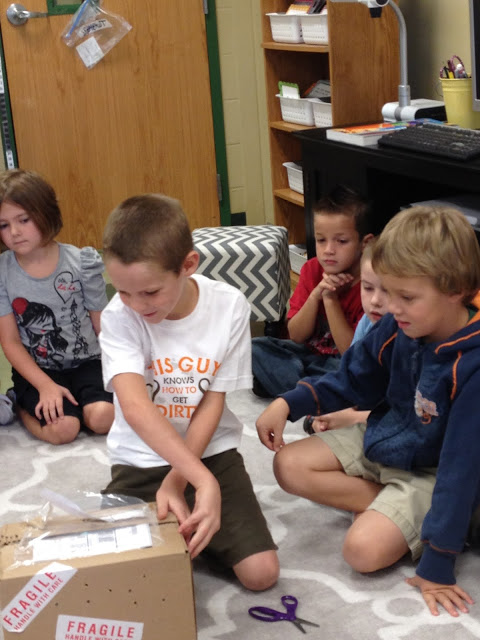 Inside the package is our class pet with a towel, rescue team instruction letter and class notebook.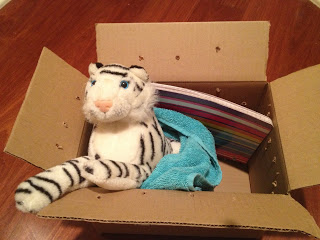 "See I told you it couldn't be a Tyrannosaurus Rex"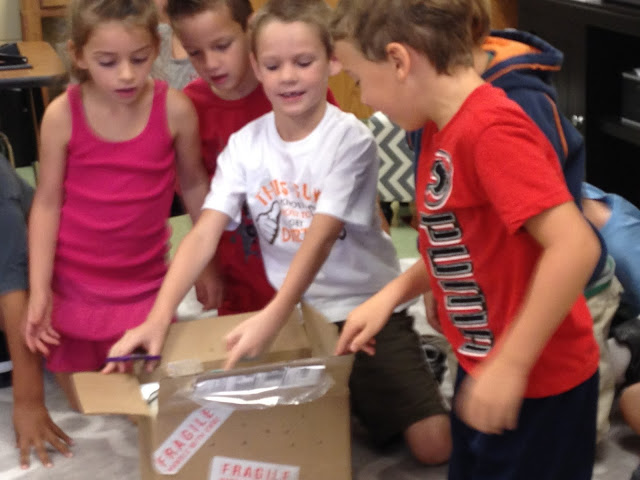 A small amount of chaos with a HUGE amount of instant love connection happening in this picture. Lots of ooohing and aaahing.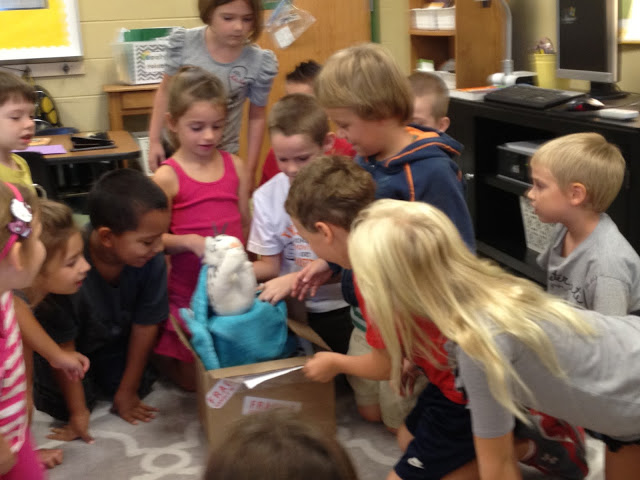 The share chair where "Snowflake" the South Texas Tiger sits when we is returned from his adventures.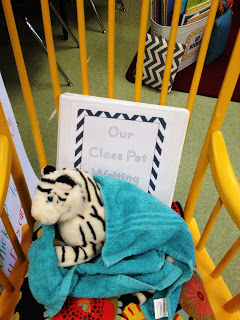 He almost always comes back to class in one piece…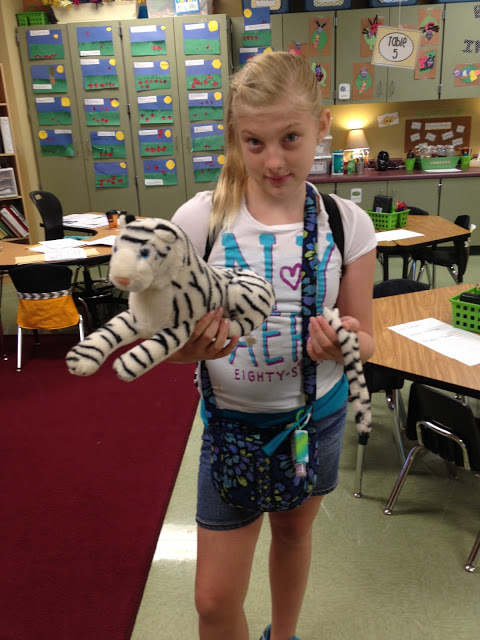 This year I am going to use the tiny unused pet carrier I bought last Summer for my mini poodle. She let me know that the kenneling thing was a NO GO…she currently sits upon her couch throne rolling her eyes at me as I decorate this kennel. In case you are interested I got this carrier for $16 dollars at Walmart.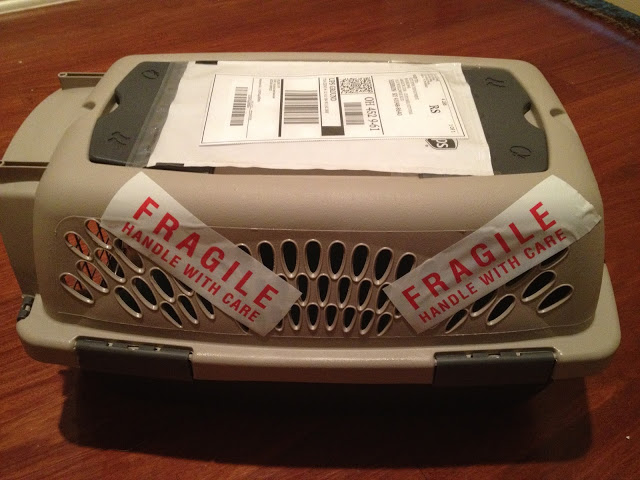 I emptied out the notebook from last year's class. WOW! Talk about inspiring a lot of writing. Snowflake was pretty amazing.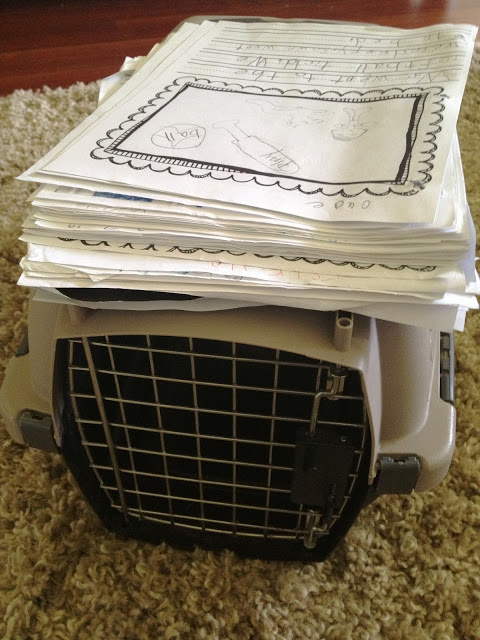 All set for a new year! The Class Pet Writing Journal has been updated in my store. Click HERE to get your updated version!