Let's jump into a packed post of January learning and resources to make returning to school as fresh as the fallen snow…kidding I live in south Texas.  Regardless, I have a big January resource roundup to ease back into school with exciting new lessons.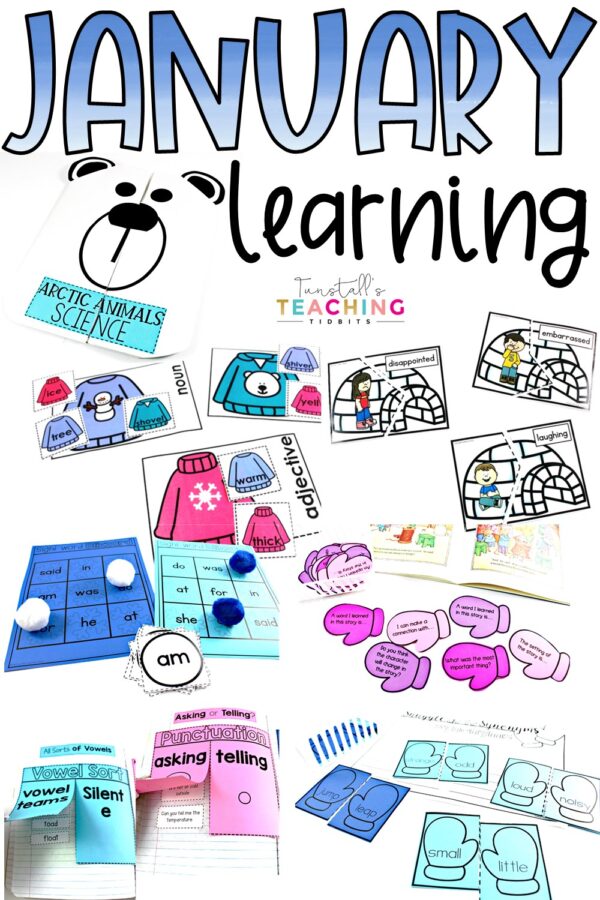 JANUARY LEARNING RESOURCES
Below, you'll find all subject areas for K-2 so feel free to jump to just what you need by scrolling the headings and photos.  I will describe each January item with linked pictures to locate resources easily.
January Writing Mini-Lessons
From New Years' Celebrations to Dr. Martin Luther King, Jr., we have a month of writing lessons and student templates.  Below are the new updates in the January Writing Units for New Year's goal setting and a How To writing lesson about building a snowman.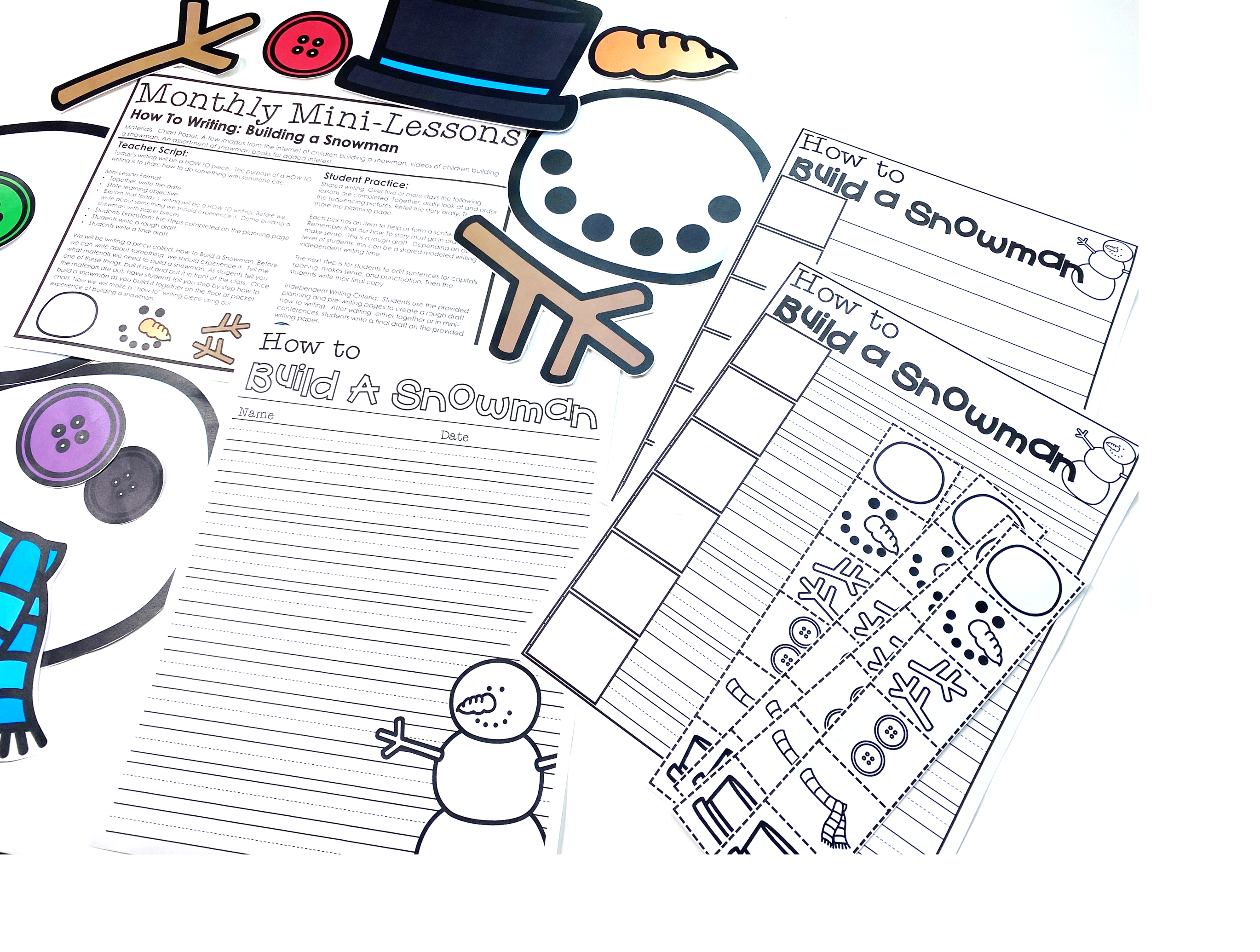 January Reading Skills with The Lit Kit
The Lit Kit is the real MVP of the literacy standards each month.  PACKED with important skills but engaging as can be!  The Lit Kit has a winter theme for January in grades K-2 and here are some of the example activities you'll find to fill up those literacy lesson plans and stations.
Kindergarten January Lit Kit
First Grade January Lit Kit
Second Grade January Lit Kit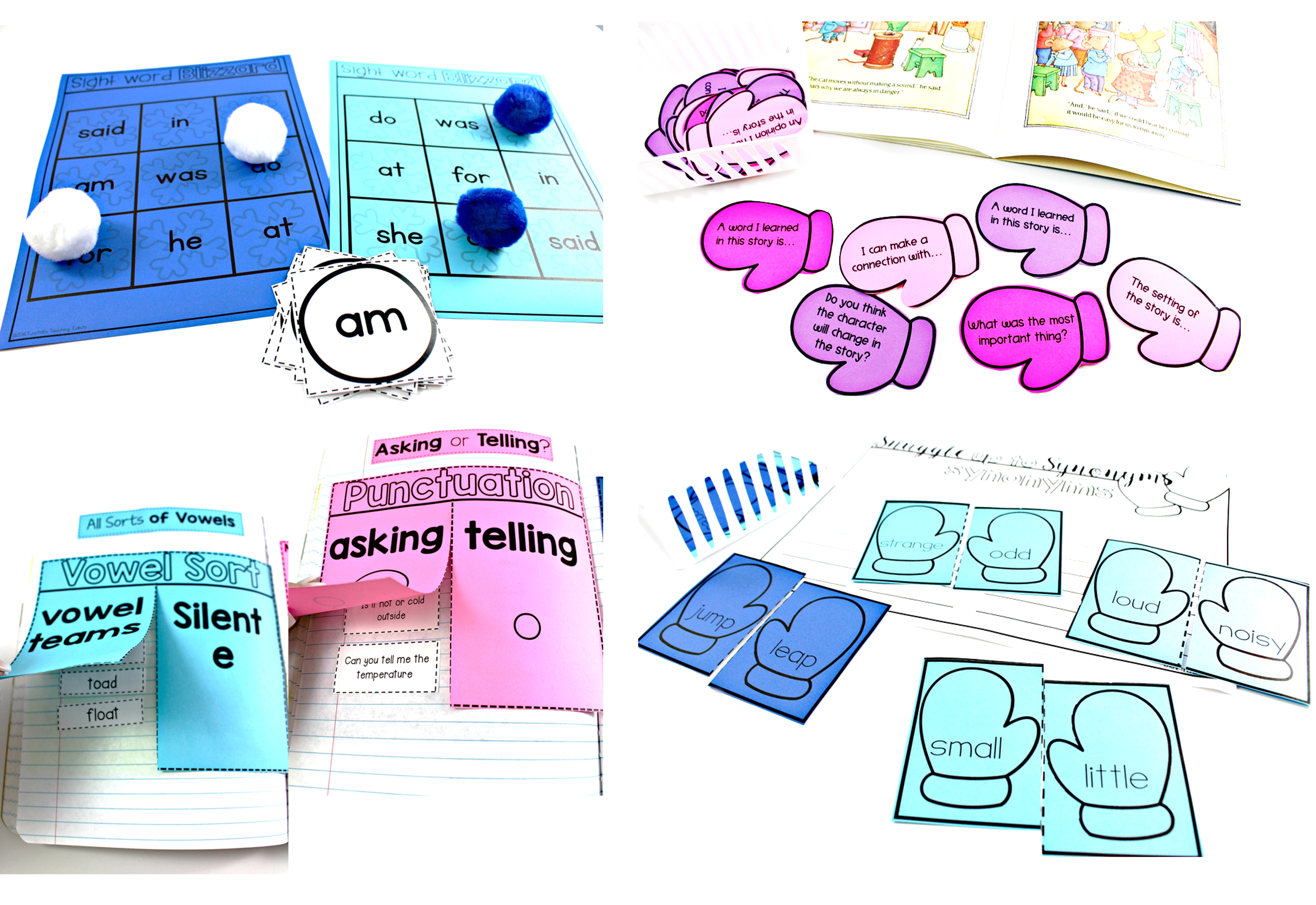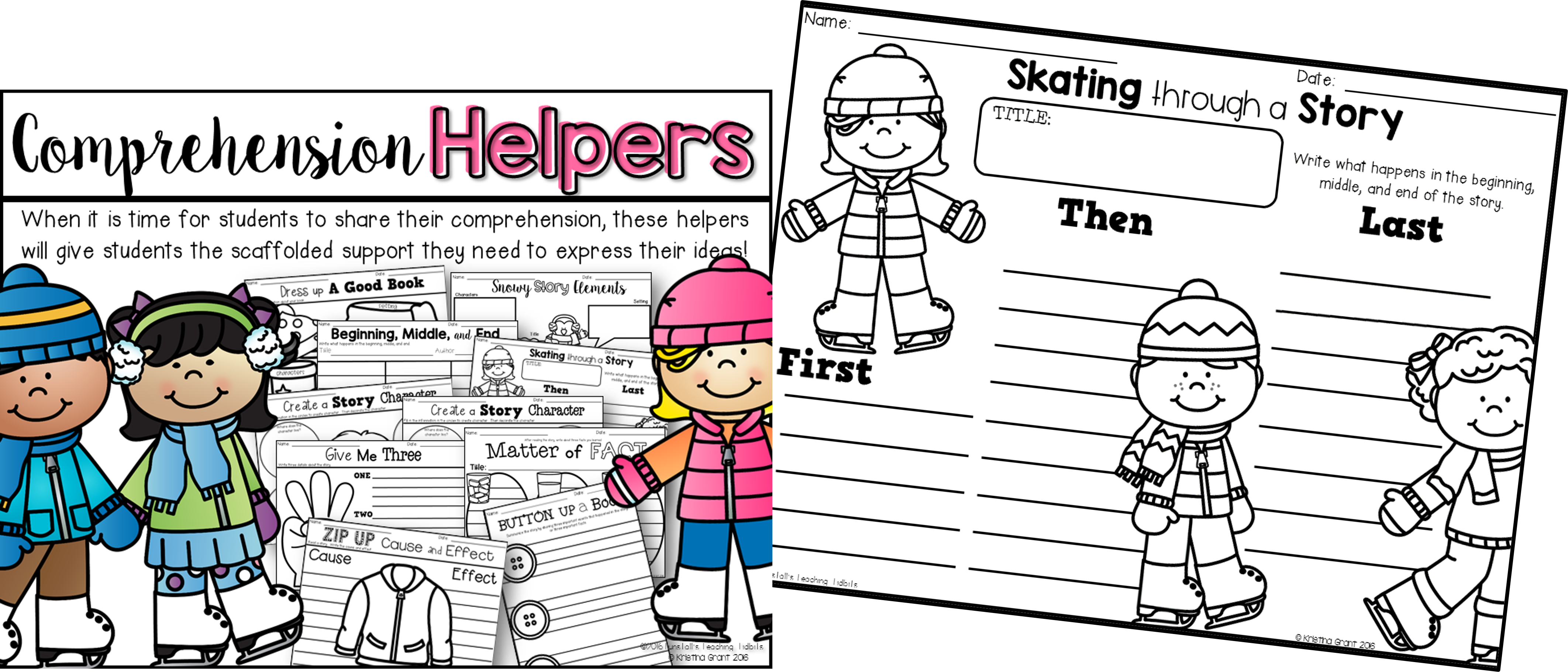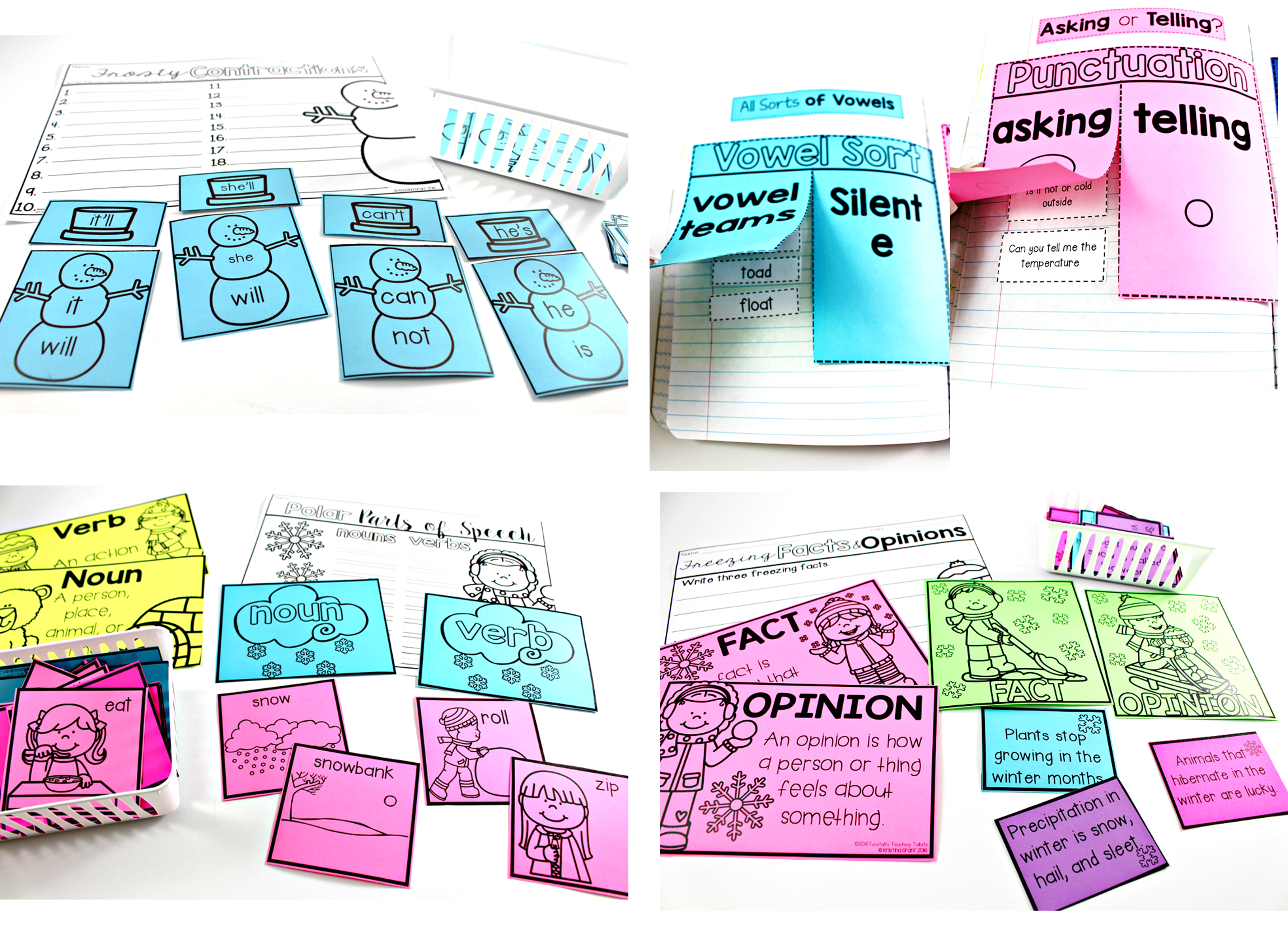 Winter Math and Literacy Workstations
If you are specifically on the hunt for winter-themed workstations, we have 24 math and 24 literacy workstations for each grade level K-2.   Grab your color-coded winter-themed manipulatives and prepare to hear the students' squeals of joy.
Kindergarten Winter Math and Literacy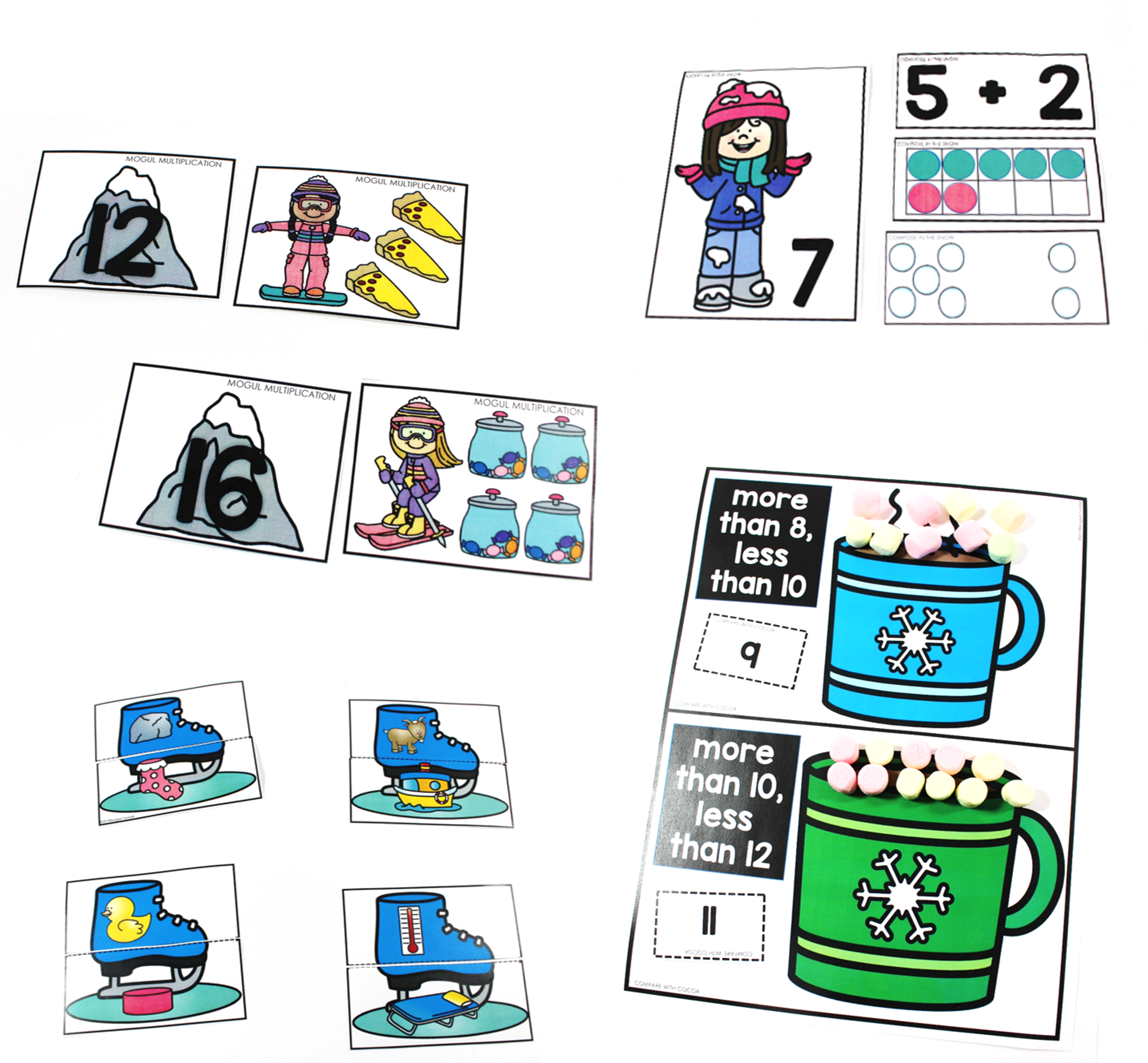 First Grade Winter Math and Literacy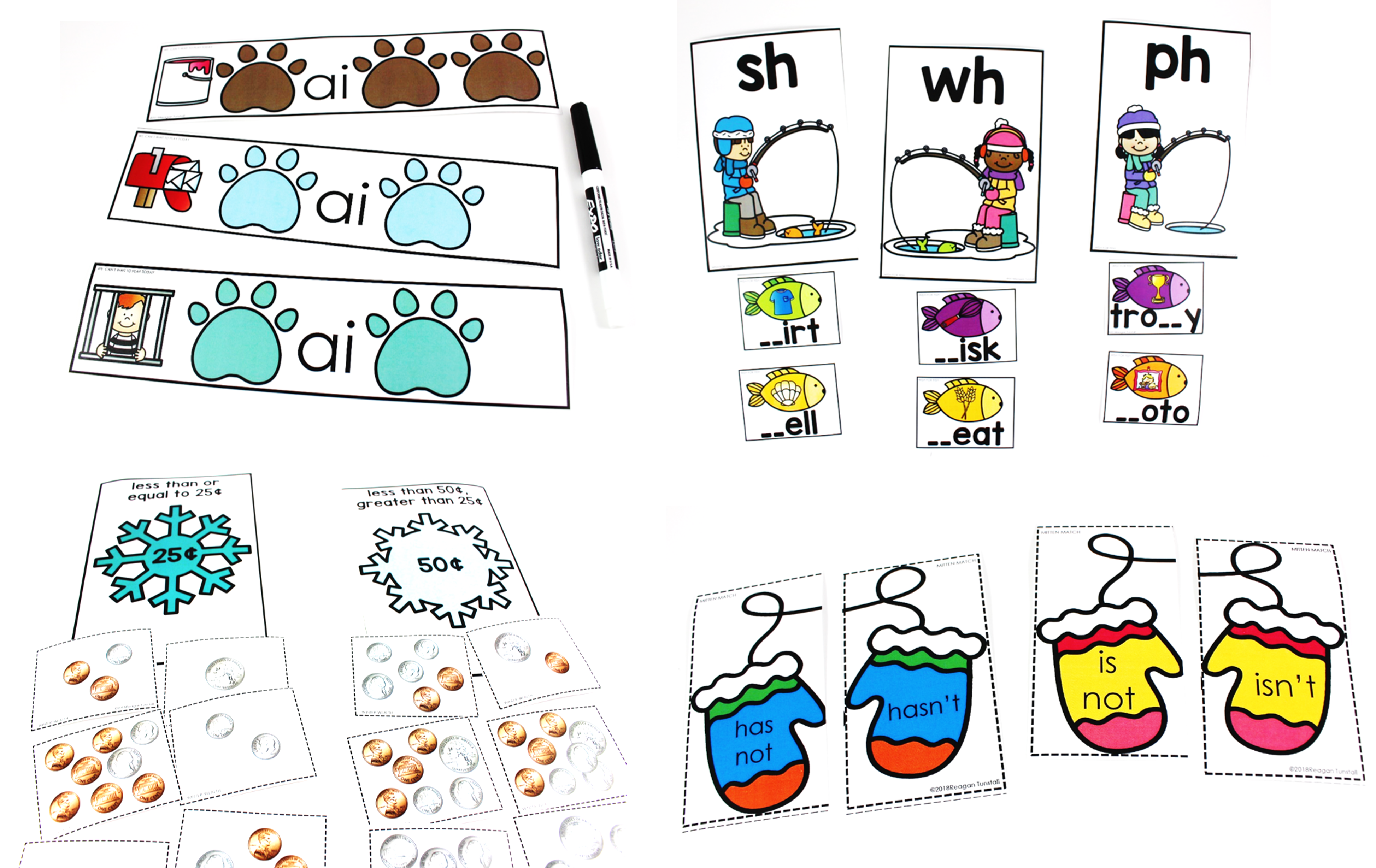 Second Grade Winter Math and Literacy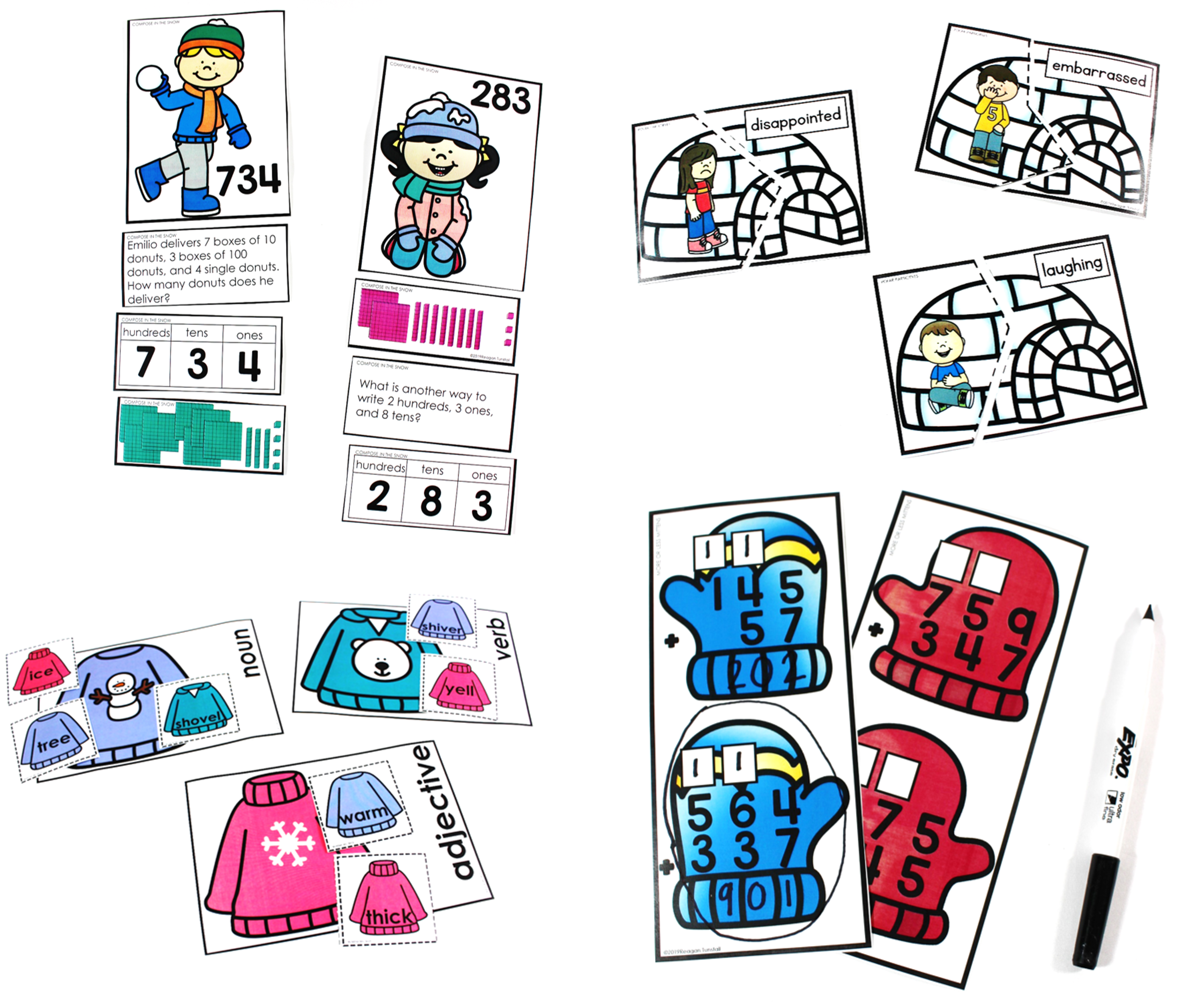 Science Journal Activities
Each volume of our science journals provides interactive activities for students which fit right into a composition book.  A terrific record of scientific learning for the year.  Volume 2 focuses on states of matter and volume 6 focuses on weather.

January Science Keepsake Booklets
If you've visited our blog before, you know how much we love science booklets for learning.  January provides such terrific opportunities to explore important understanding in the area of science.  Six different science and social studies topics fit the January and winter theme!
Snowman Science
Jump into all things states of matter with this adorable snowman science booklet.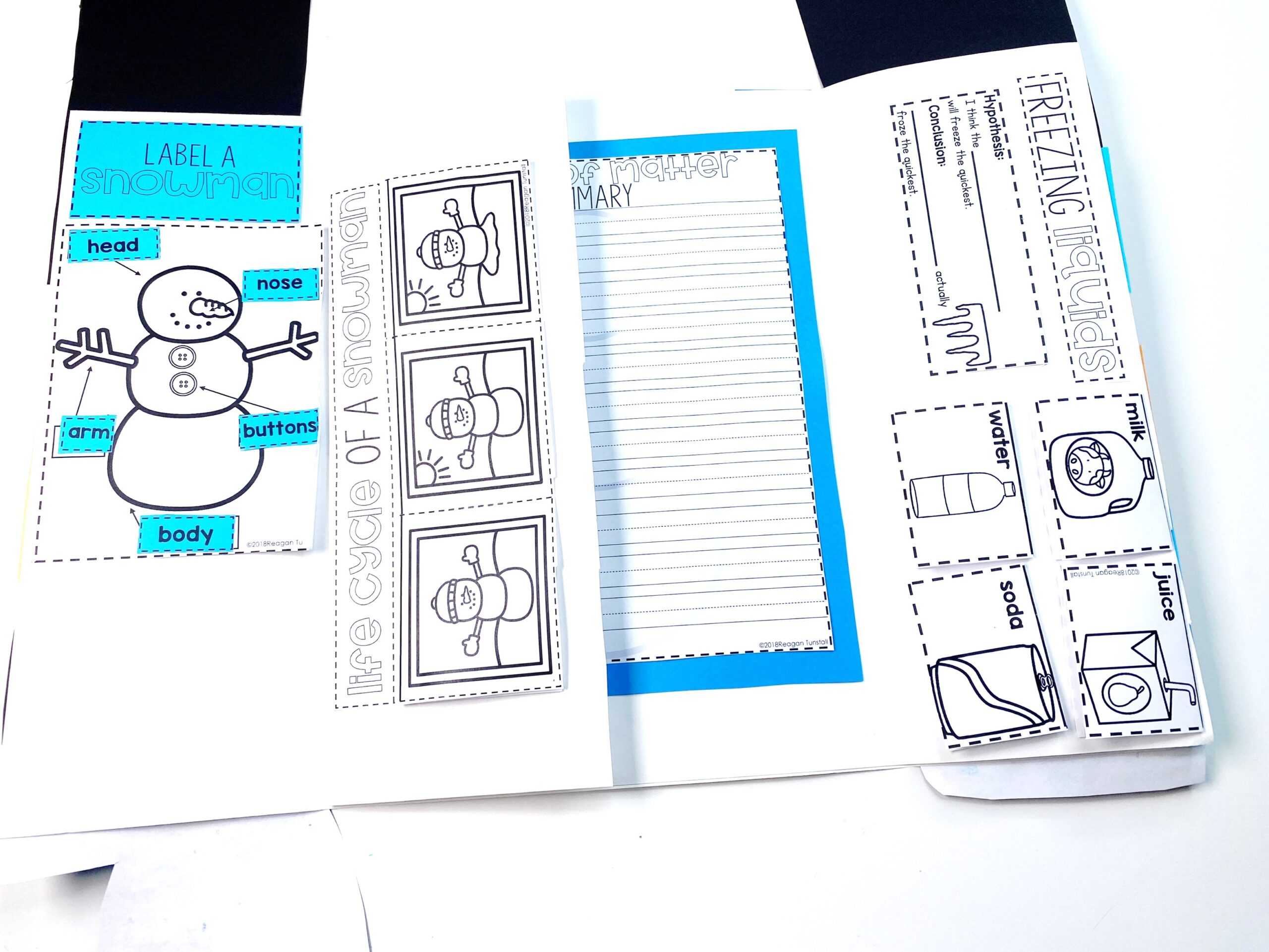 Weather Science
Adorable umbrella booklets hold all of our weather science learning!
Arctic Animals
Paired with our January Writing on Arctic Animals, this Arctic Animals booklet is a homerun of fun.
Penguin Science
When January hits, all things penguins come out to play.  A wonderful way to support non-fiction writing with high-interest Antarctic friends is our Penguin Science Unit.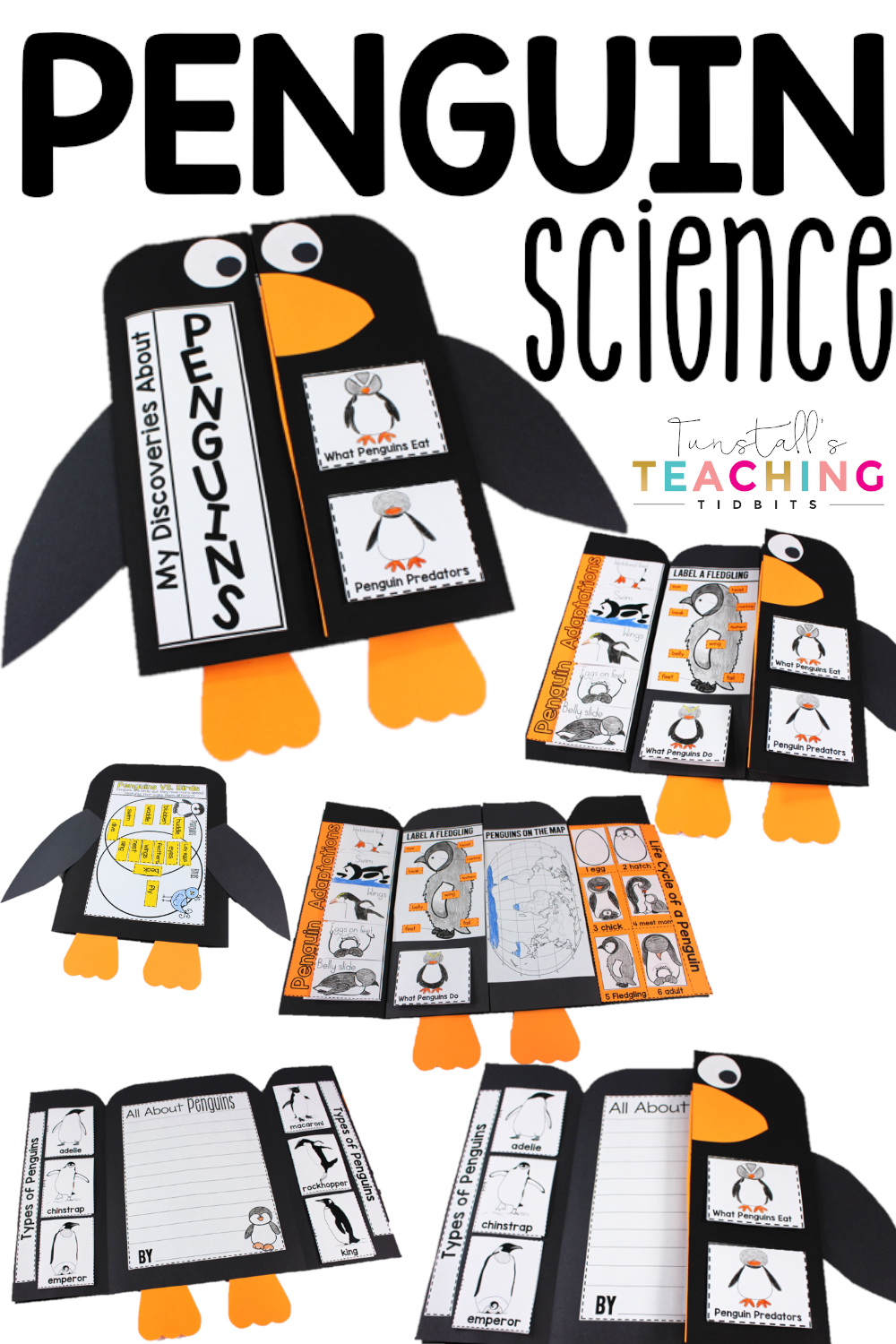 Dr. Martin Luther King, Jr.
For a study of influential people and Dr. MLK, Jr., we have our All About MLK, Jr. booklet.
Nocturnal Animals/Owl Science
Our Owl Science and Nocturnal Animals unit is a real hoot.  No matter when you decide to add this to your studies, it is a crowd-pleaser.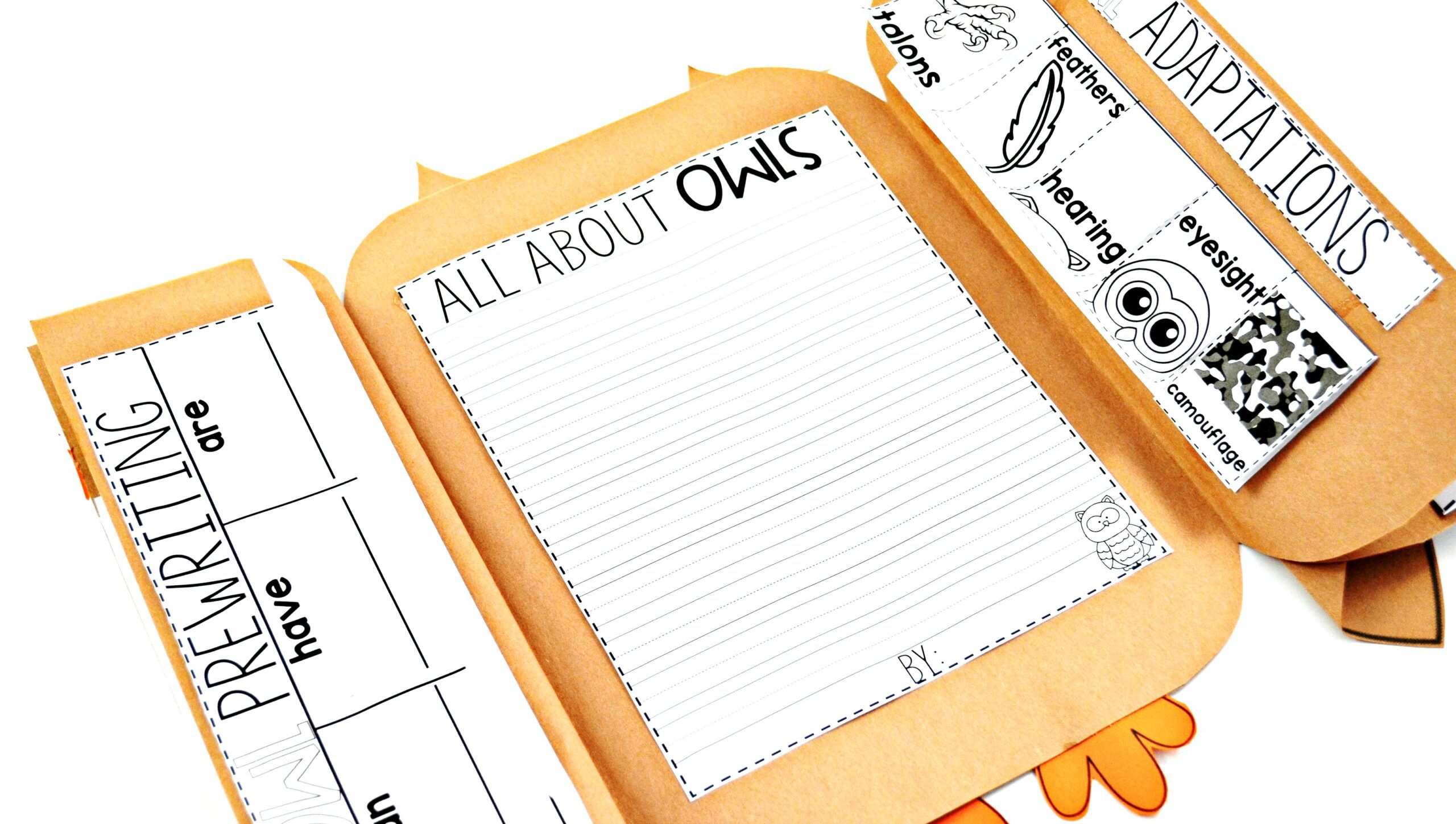 Whew, we made it friends.  But I can't leave you here.  I have to share even more learning to keep our spirits high.
The second half of the school year is when students begin to really synthesize and blossom with the information you've been pouring into them.  For this reason, I want to share how to create the 'Write Climate' in the classroom to get your students writing to their fullest potential!