Elementary teachers know the impact of a classroom theme.  Engagement soars when learning is aligned with a theme.  Incorporating all of the subjects multiplies the opportunities for giddy bright-eyed learners to buy into the content.  Let's look at some 'un bee leaf apple' apple ideas across the curriculum.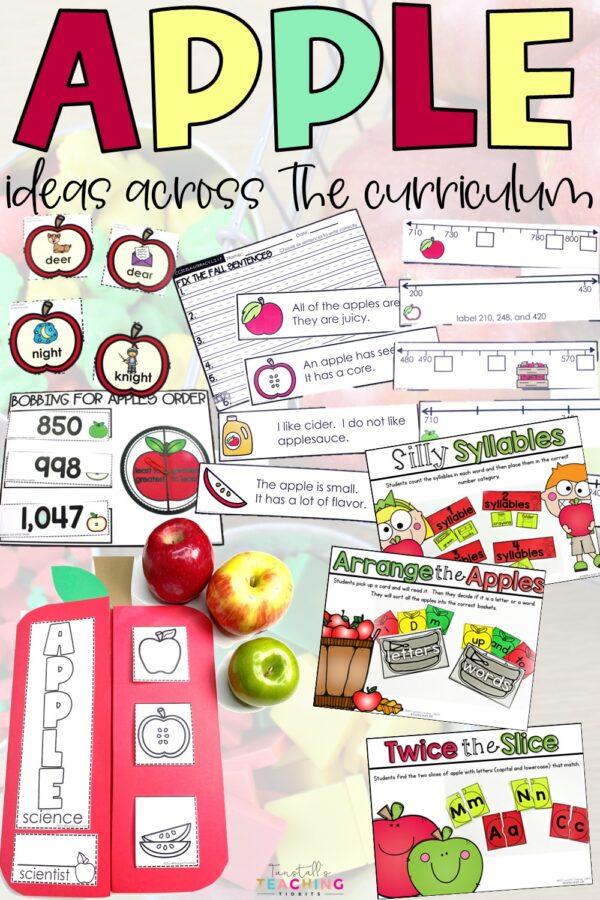 Apple Ideas for Days
The second half of September lends itself to an apple theme easily.  While most of the country is still hovering in warmer temperatures, the promise of fall and cooler temps is within range.  We can capitalize on the season change with an apple theme to bring in a new level of engagement.  Students have been reviewing procedures ad nauseam and are ready to put the procedures to the test and be the boss of the applesauce.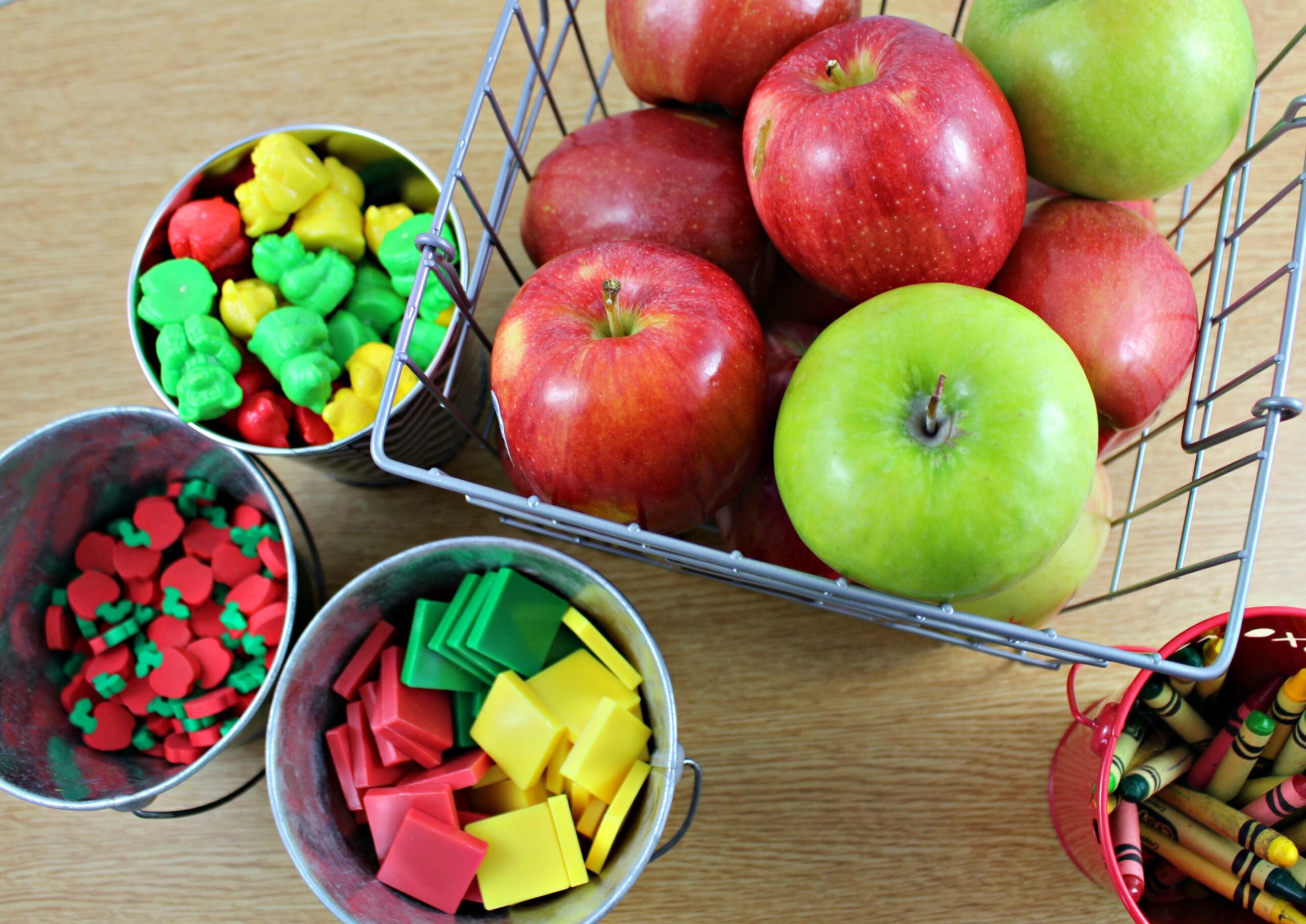 Apple Ideas Across the Curriculum
While some apple ideas are solely one subject area, such as math or literacy stations, others seamlessly carry over multiple subjects incorporating science, writing, and more.  Before we unpeel the apple-themed learning, we want to gather apple books, videos, and an assortment of all sizes, shapes, and types of apples too!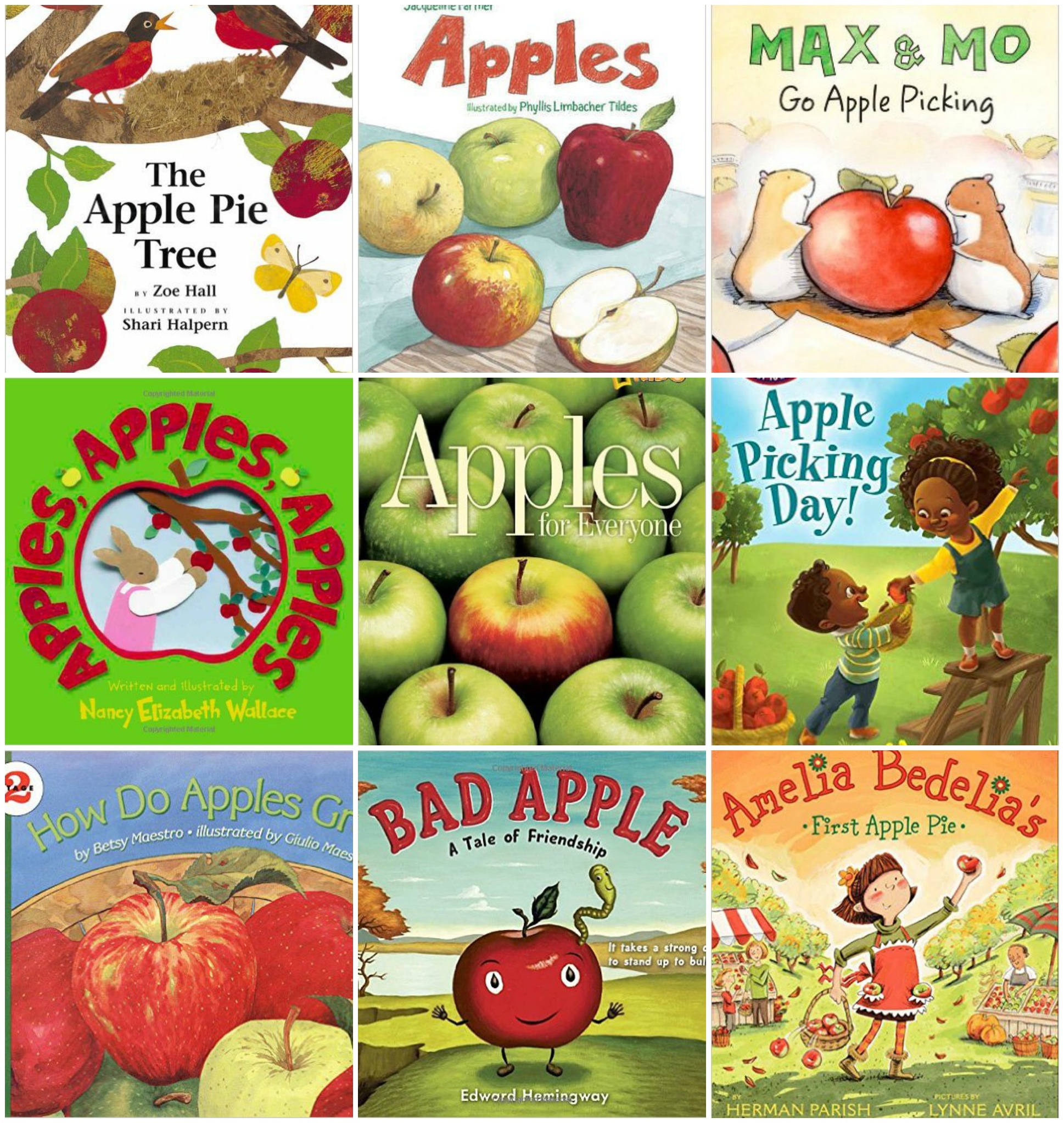 I also set up different containers of manipulatives that pull in the theme.  Just gathering the colors of apples makes students excited to get their hands on learning.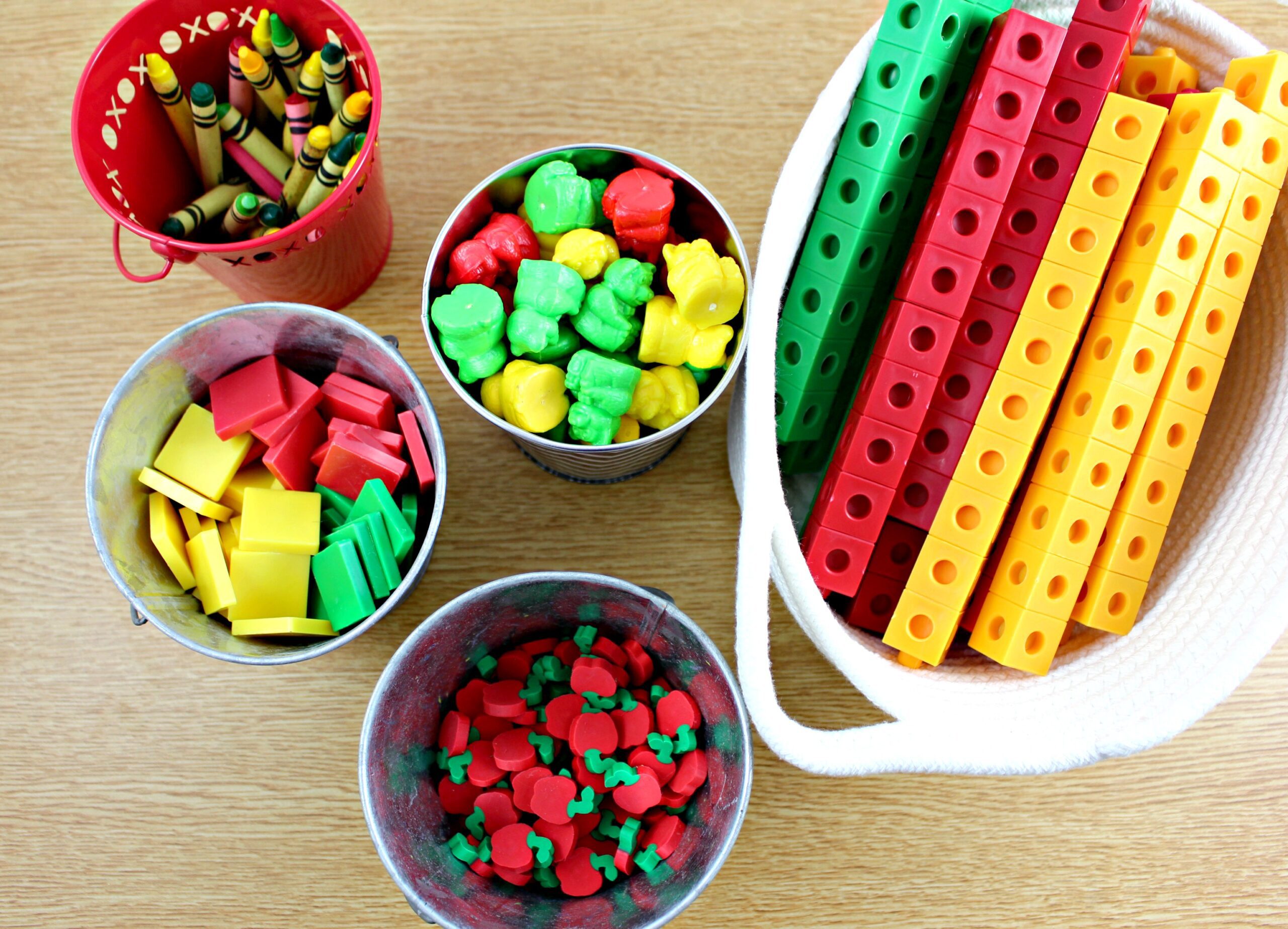 Apple Attributes Observation Area
Next to your observation area, students can write what they notice and what they wonder. This also makes a simple writing center activity.
Take the time to answer the wonderings of students- Do apples sink or float?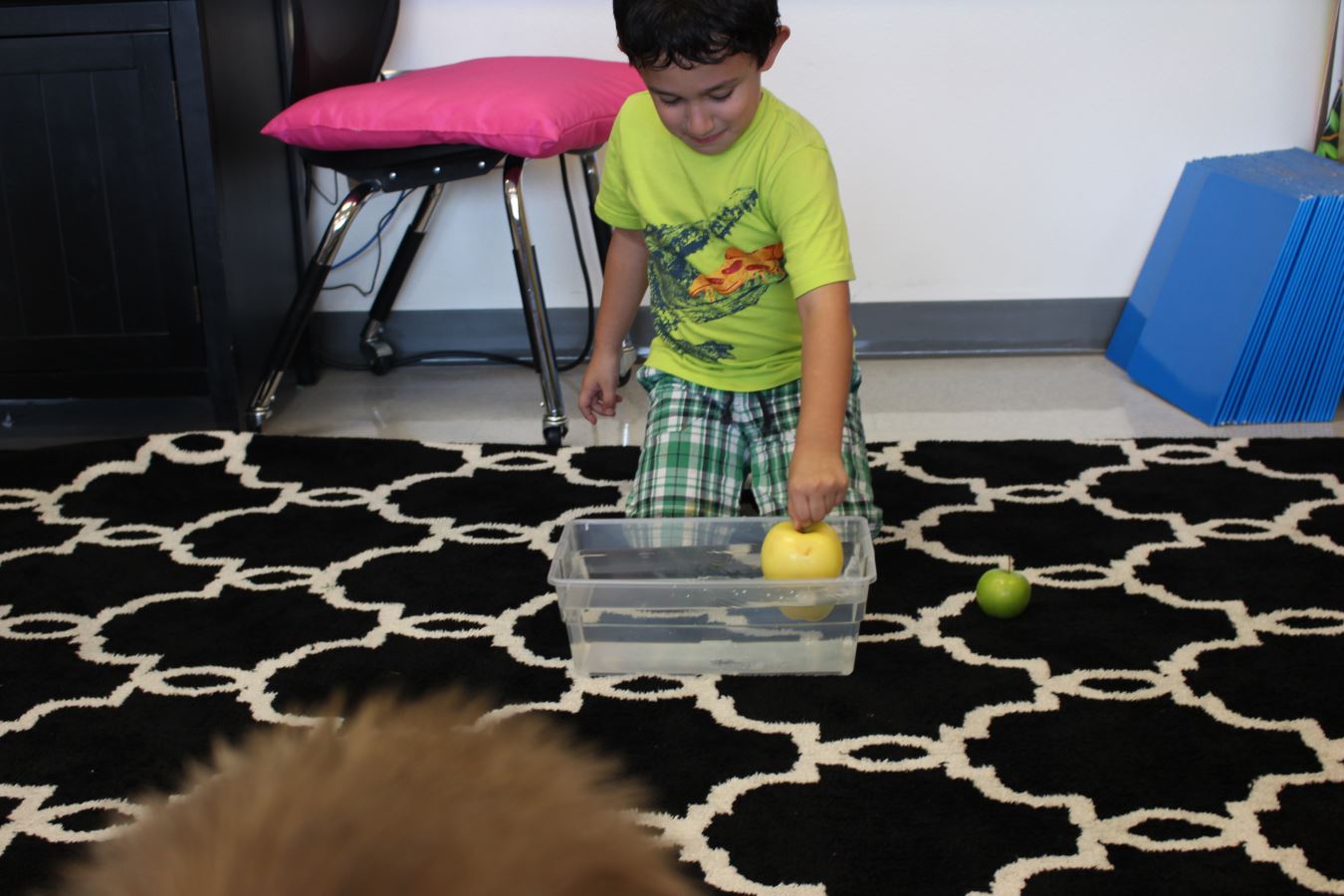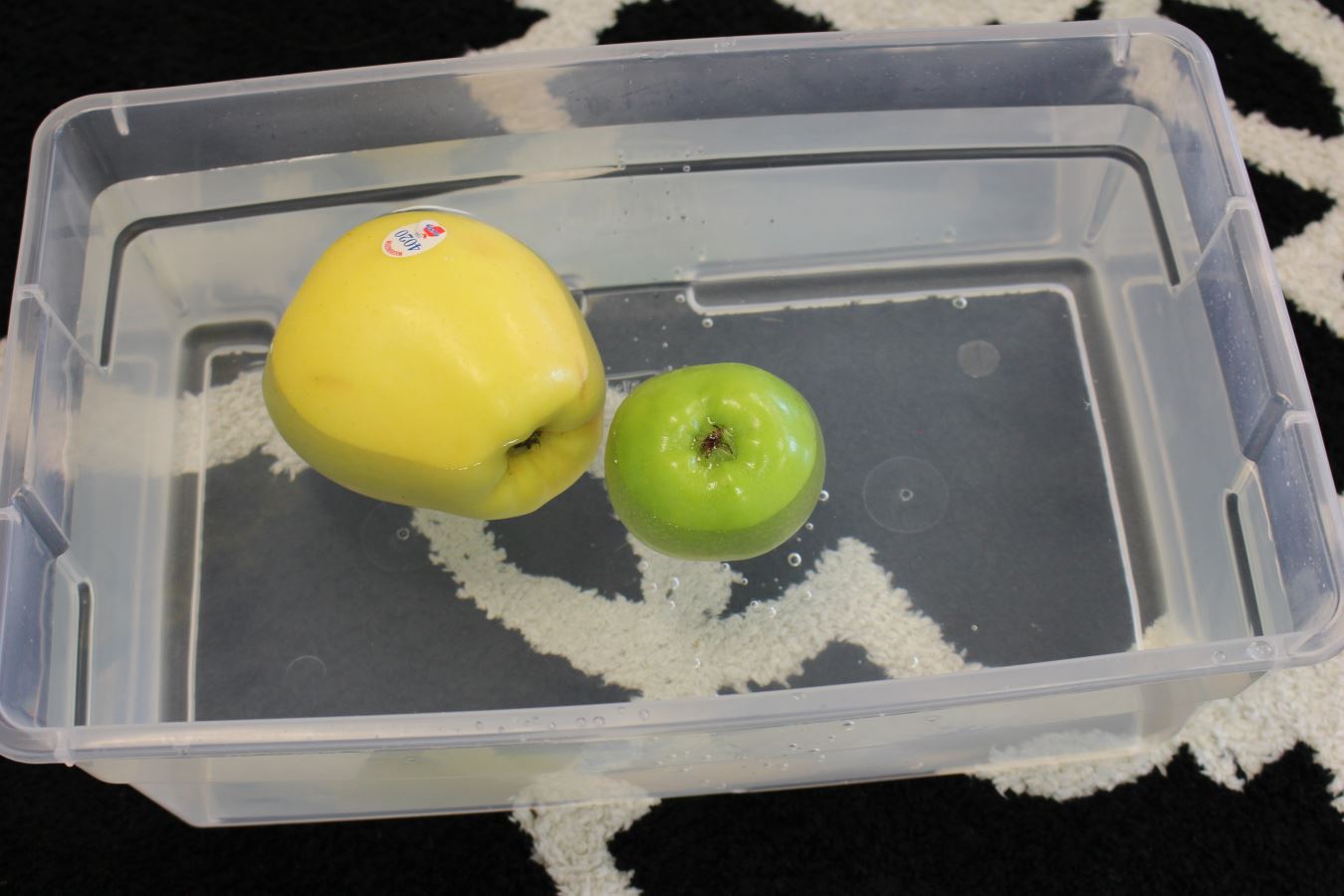 Apple Tasting: Which color apple tastes best to you?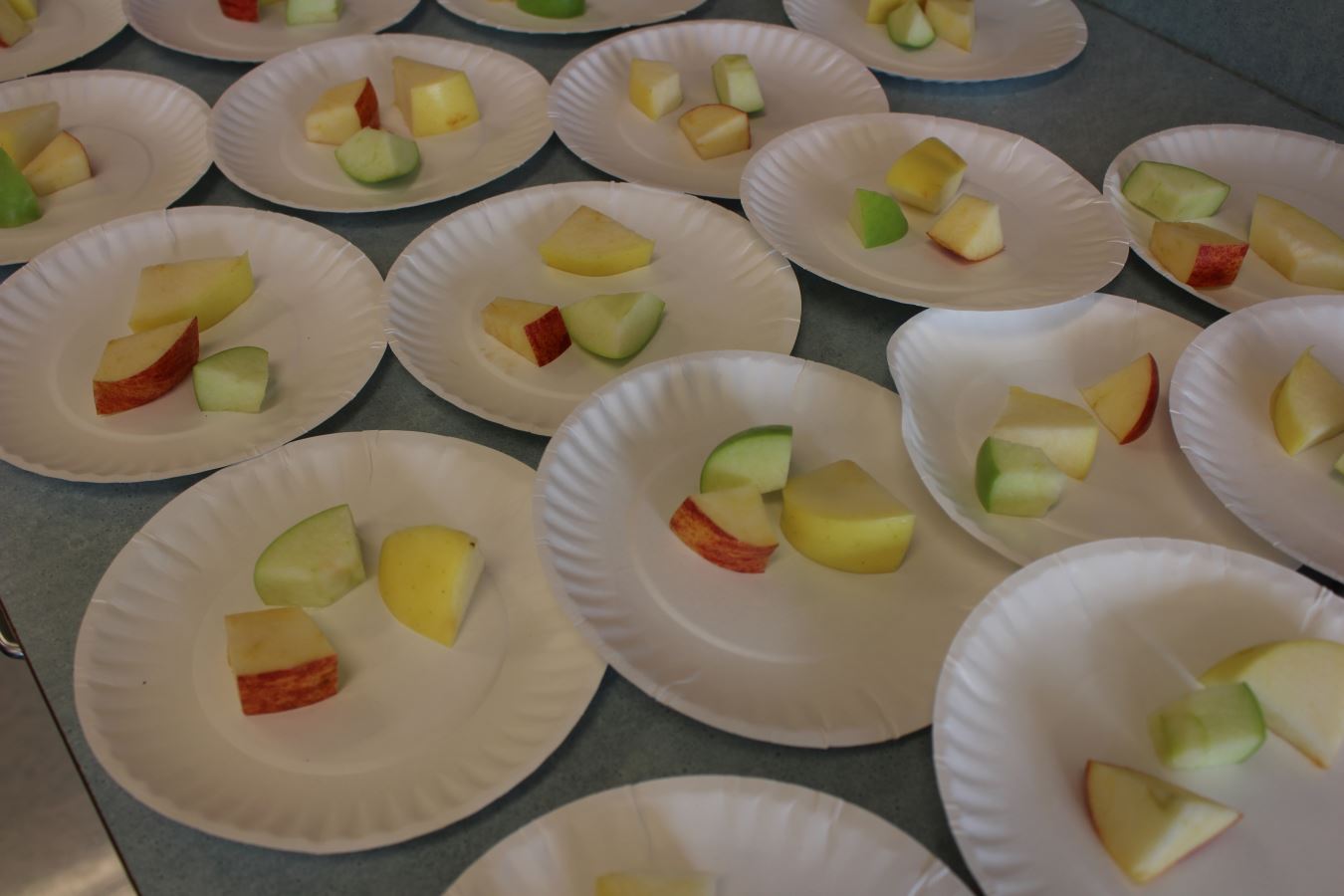 We closed our eyes to focus on our sense of taste.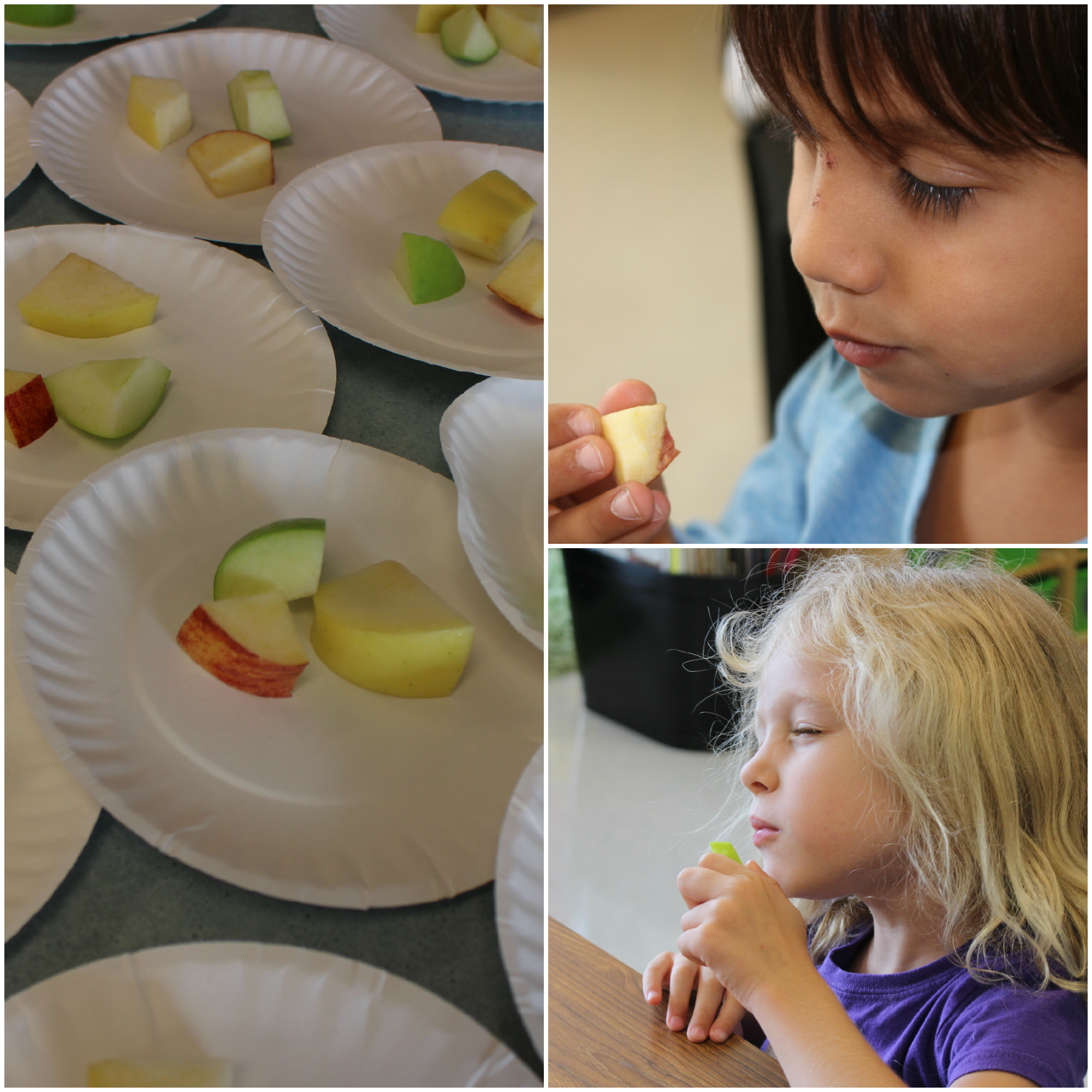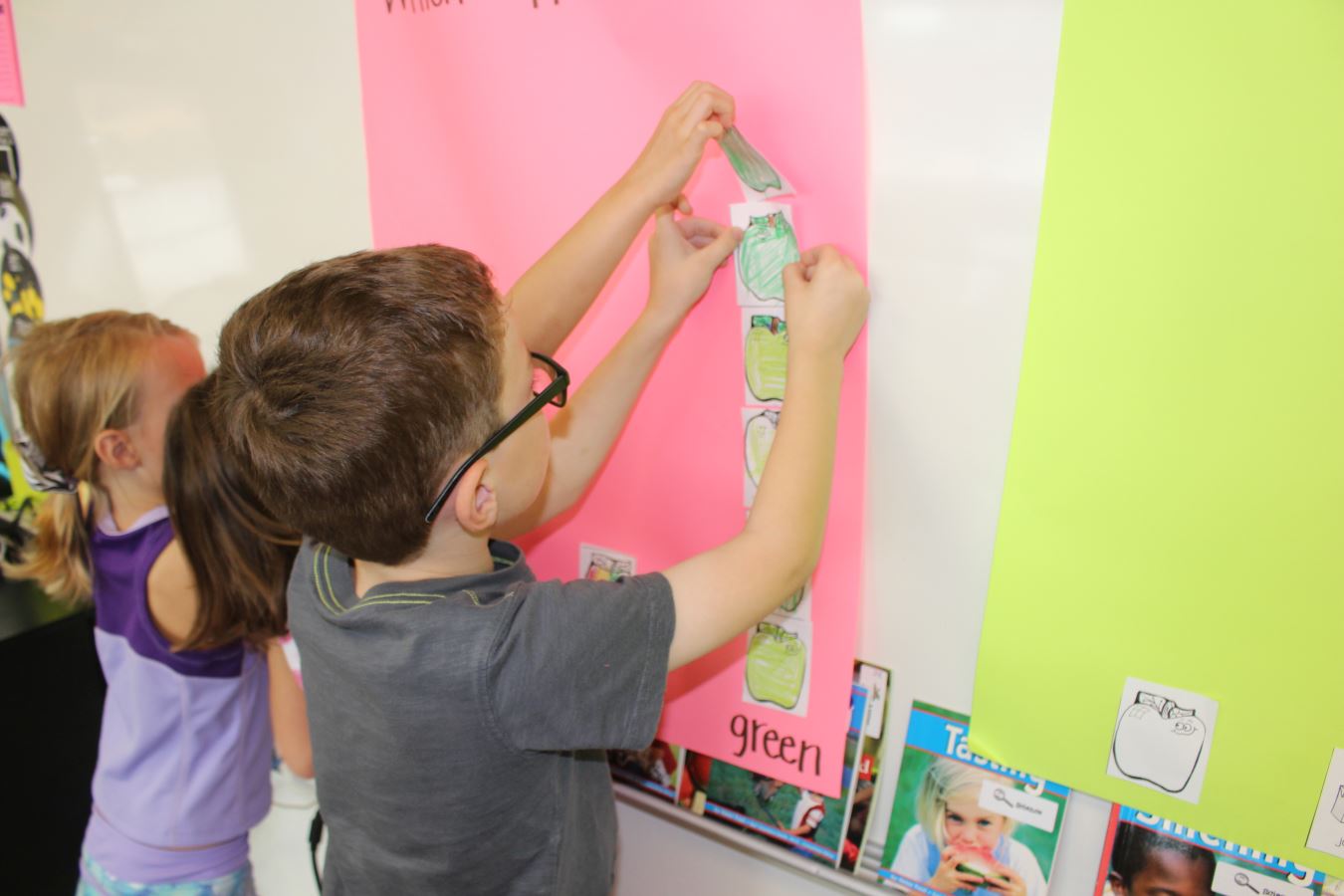 Can you find the star in an apple?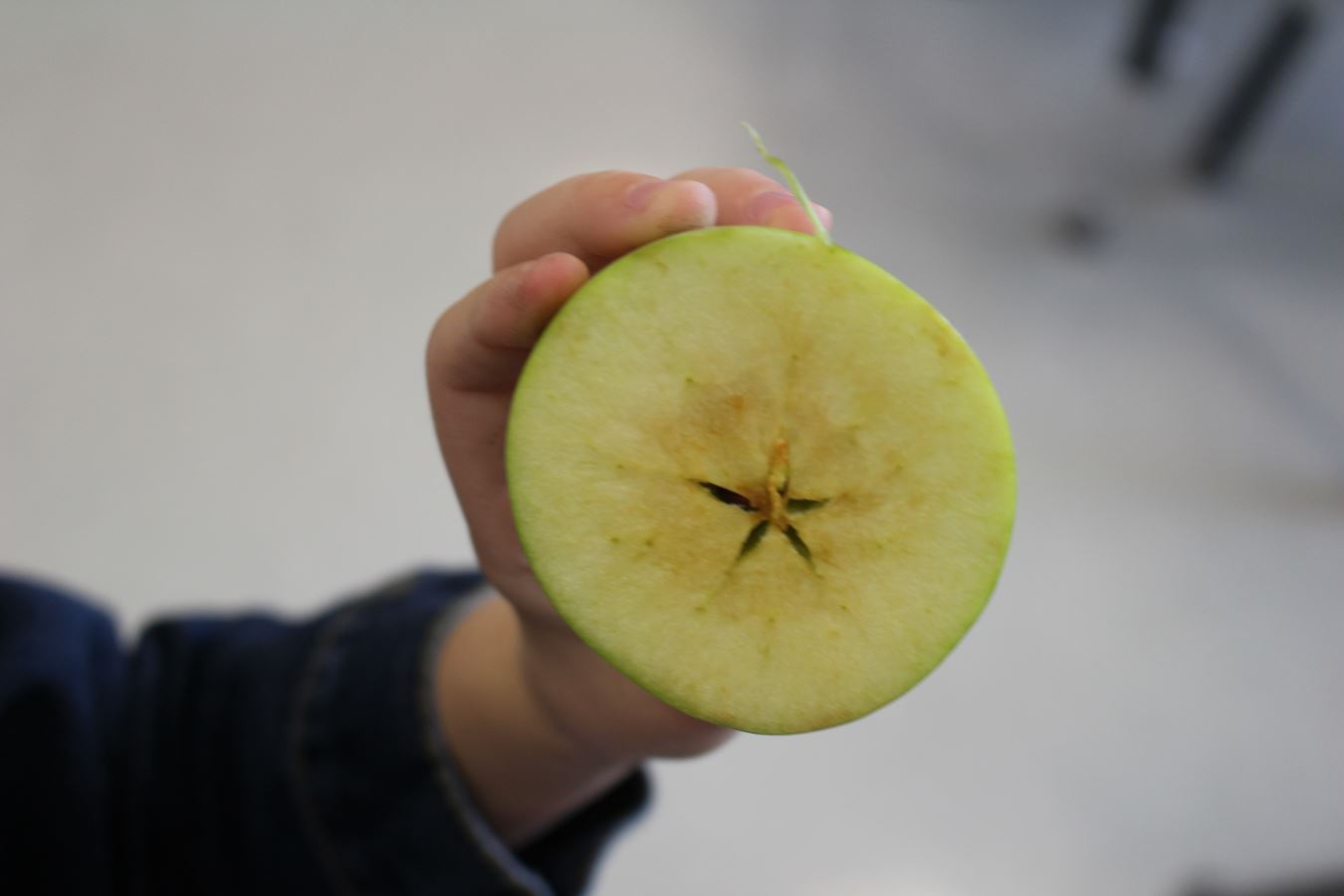 Borrow some simple magnifying glasses from your upper-grade science pals or grab some on amazon to increase the attention to observations.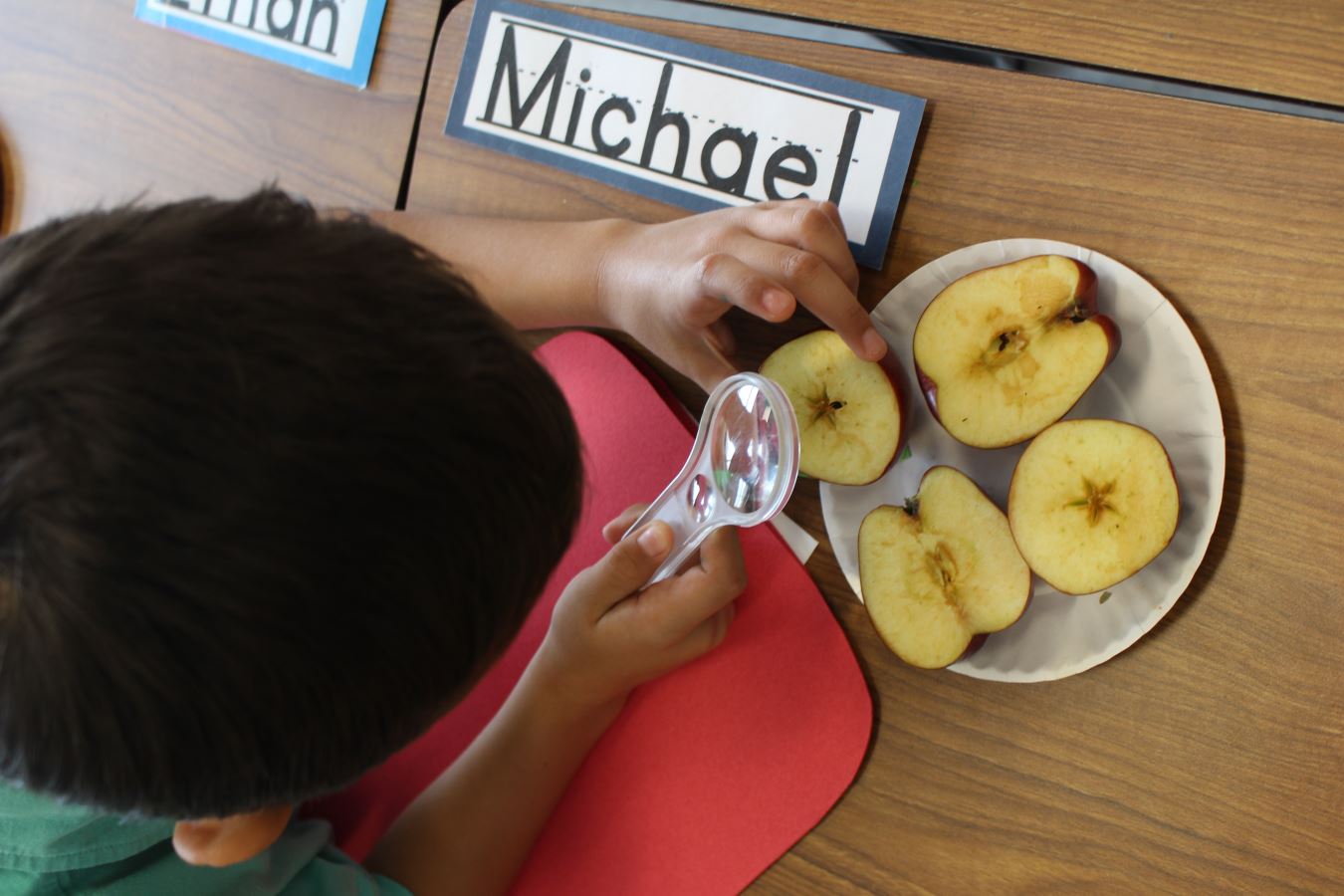 As a culminating activity, it is always fun to taste many different apple foods!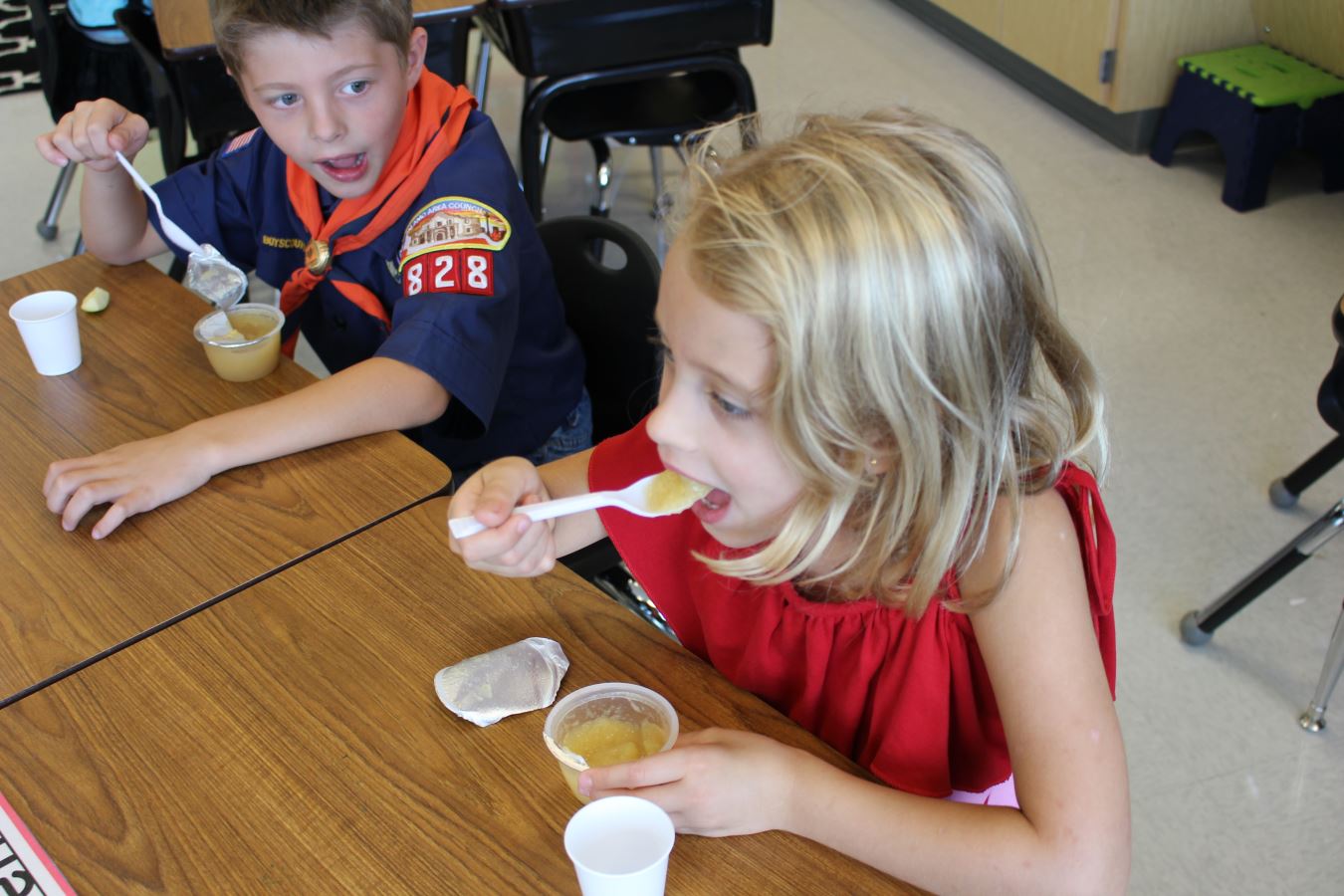 Apple Science
Our apple explorations and discoveries tie into our math, science, reading, and writing.  We keep those discoveries and experiences in our apple books. Here we work on one activity per day.  There are ten different apple explorations included.  This booklet can span over two weeks or be modified in a shorter amount of time.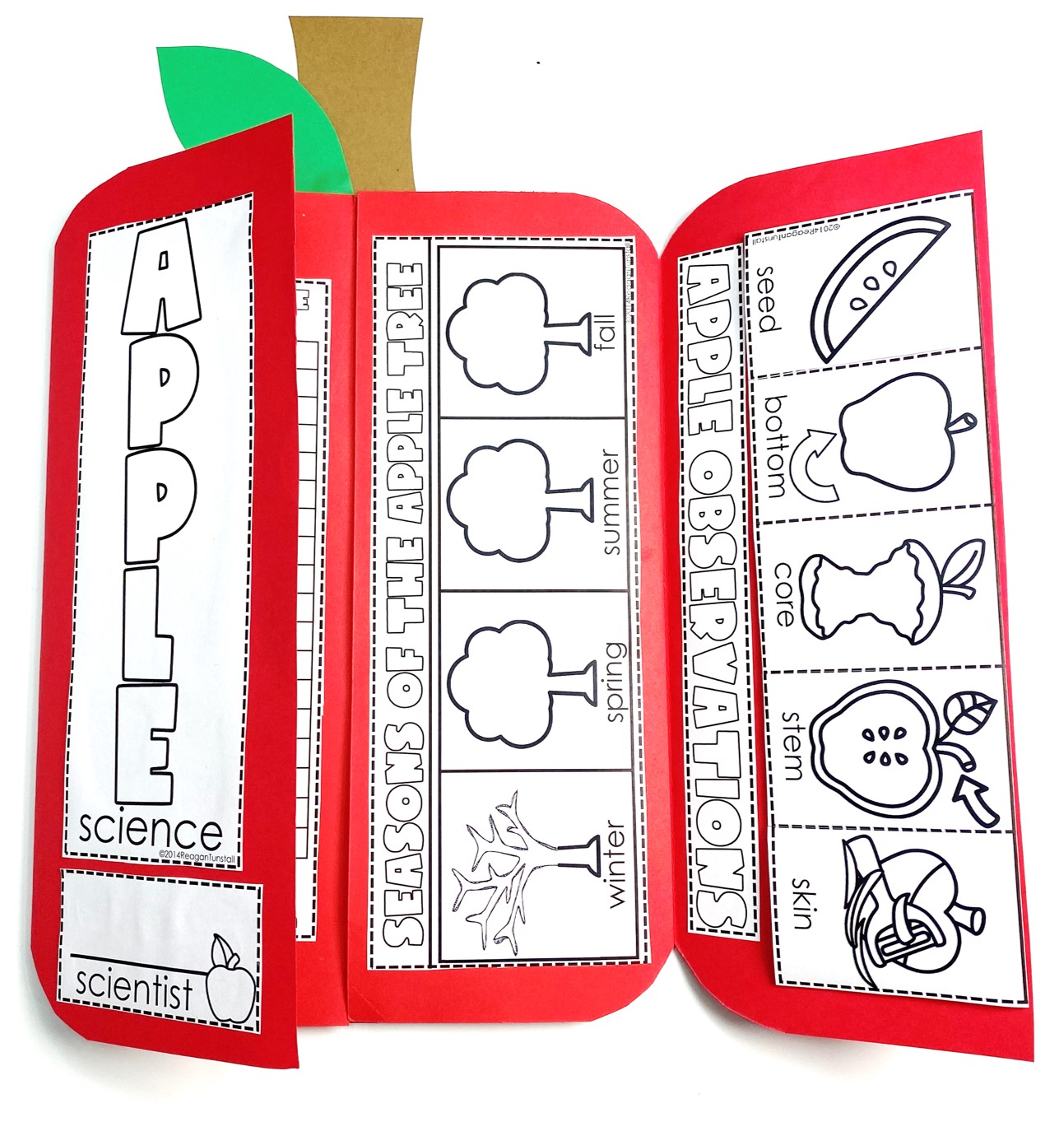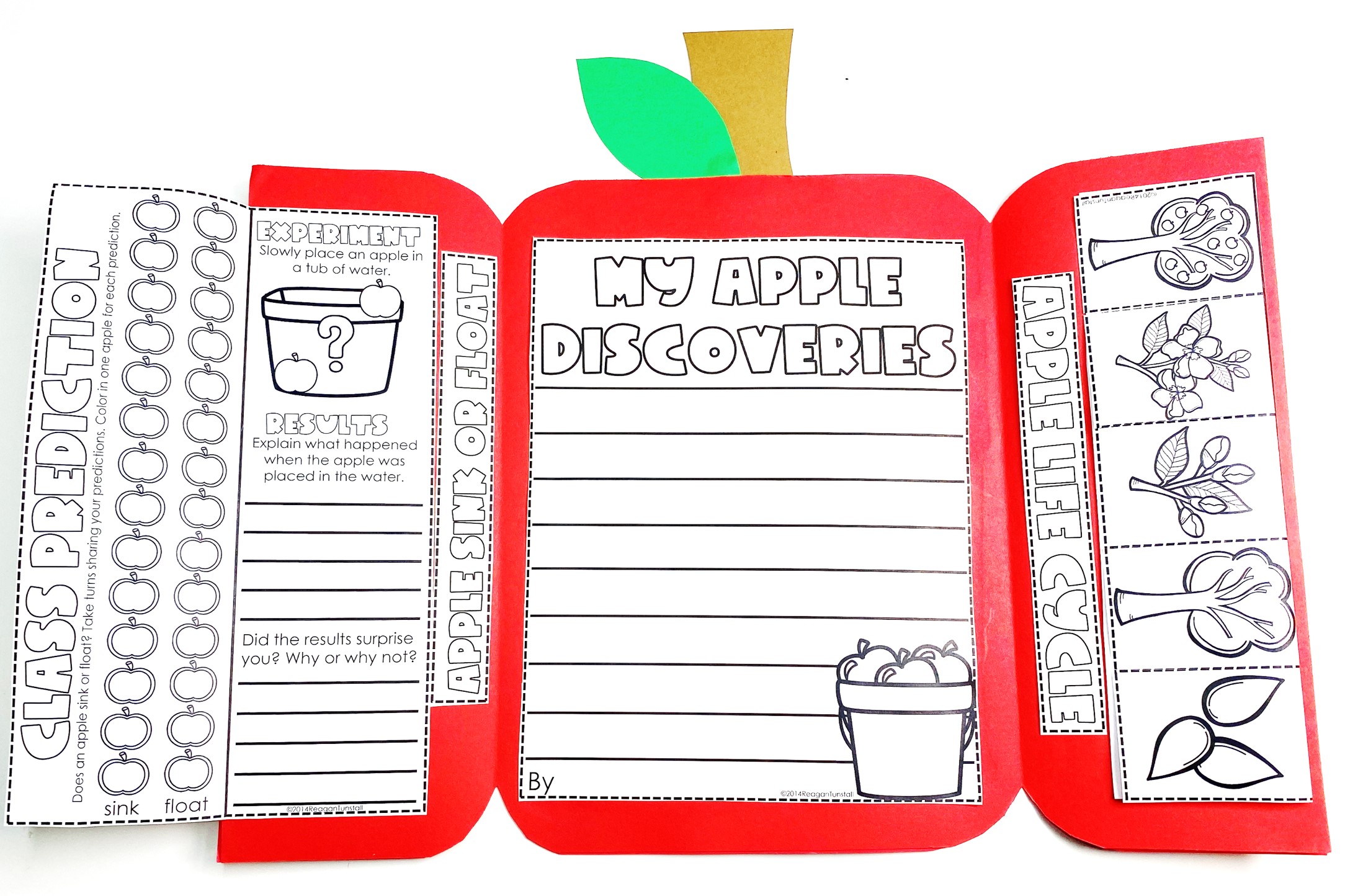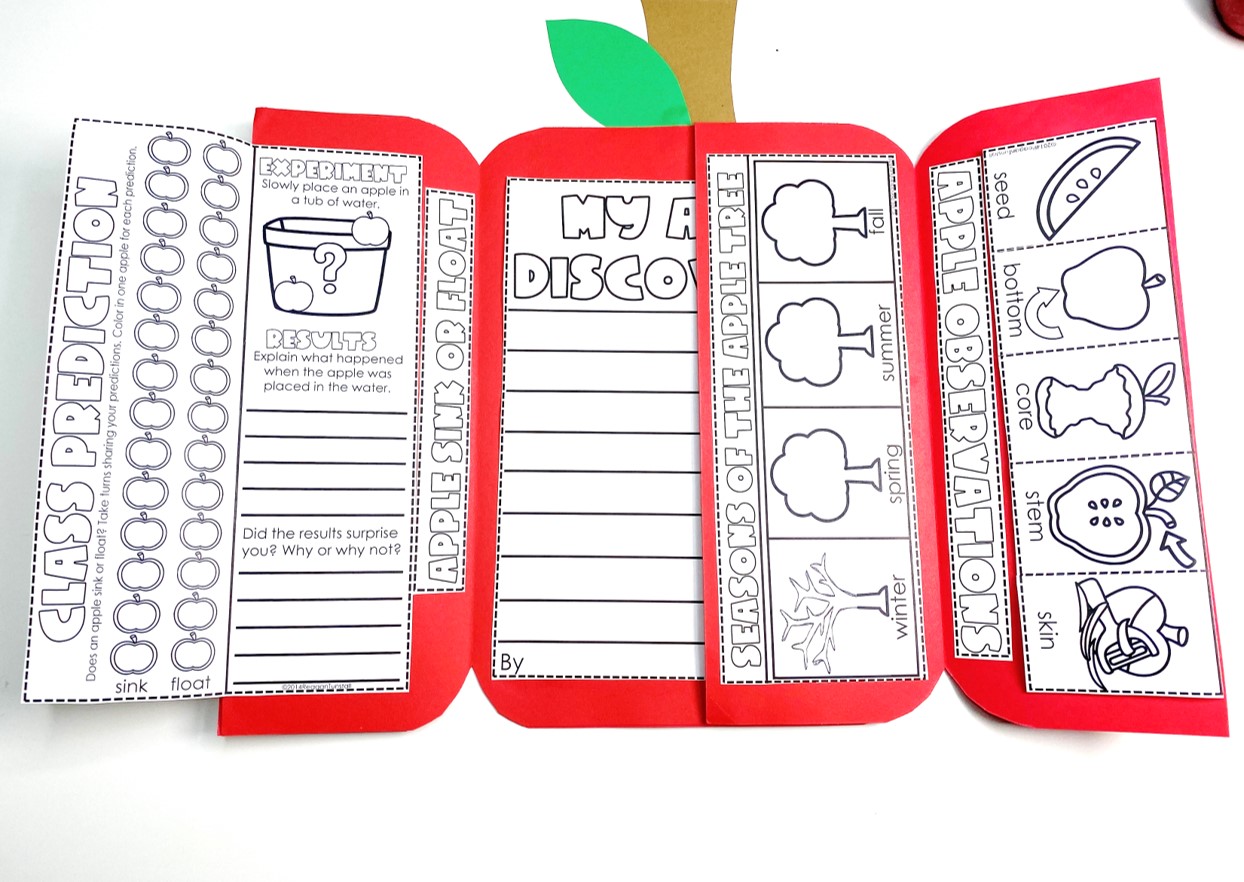 September Writing Lessons
Our September writing lessons do not all center around apples, but we have an informational writing piece on Johnny Appleseed, so I thought it was worth mentioning for those who need some ready-to-go writing mini-lessons.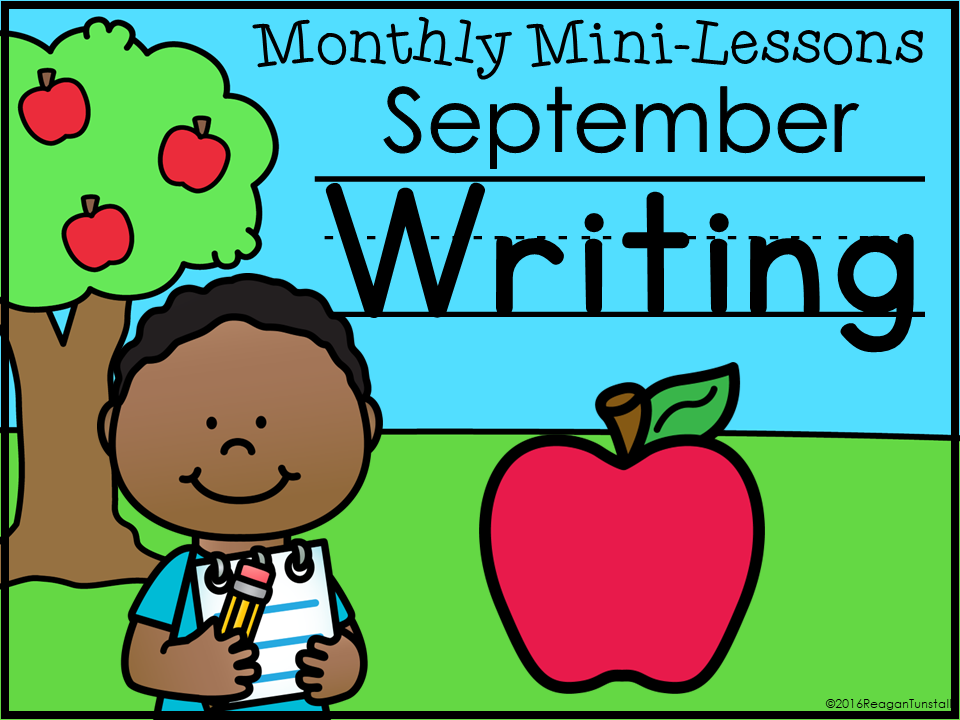 The September Lit Kit
Our September Lit Kits are full of seasonal fun, which of course, includes apples! The activities vary, as do the grade levels, but apples are a part of the September volumes in all three primary grades.
Kindergarten September Lit Kit
Second Grade September Lit Kit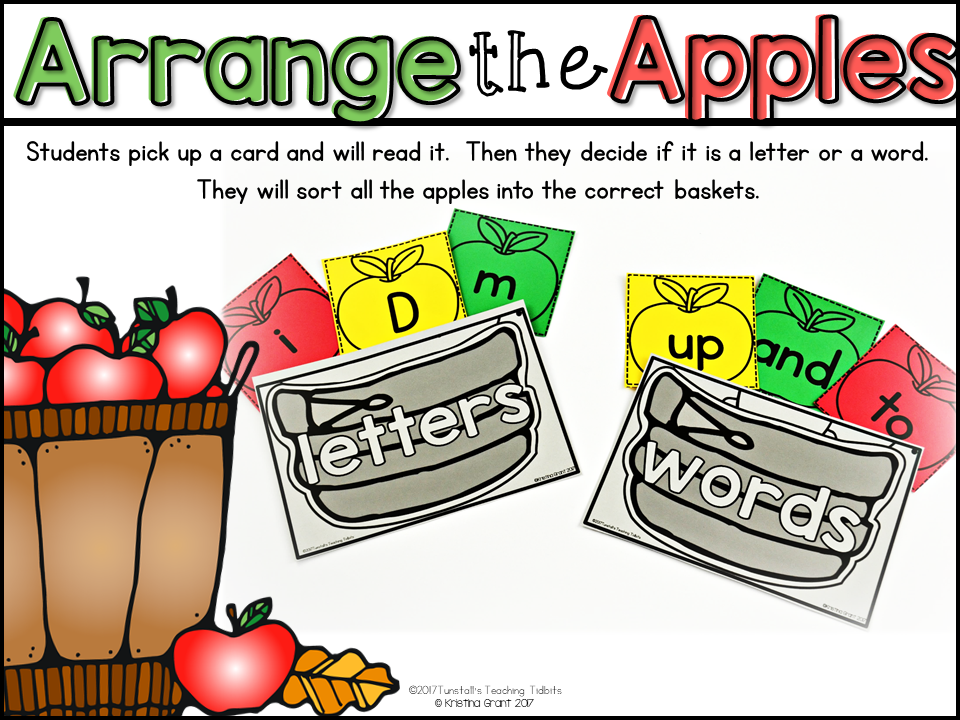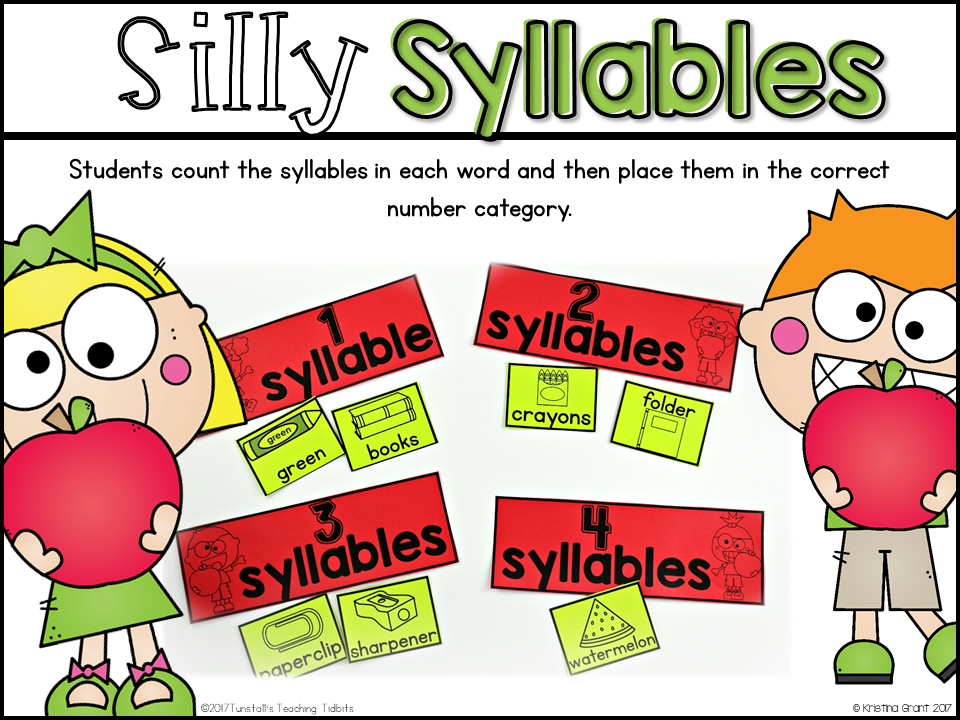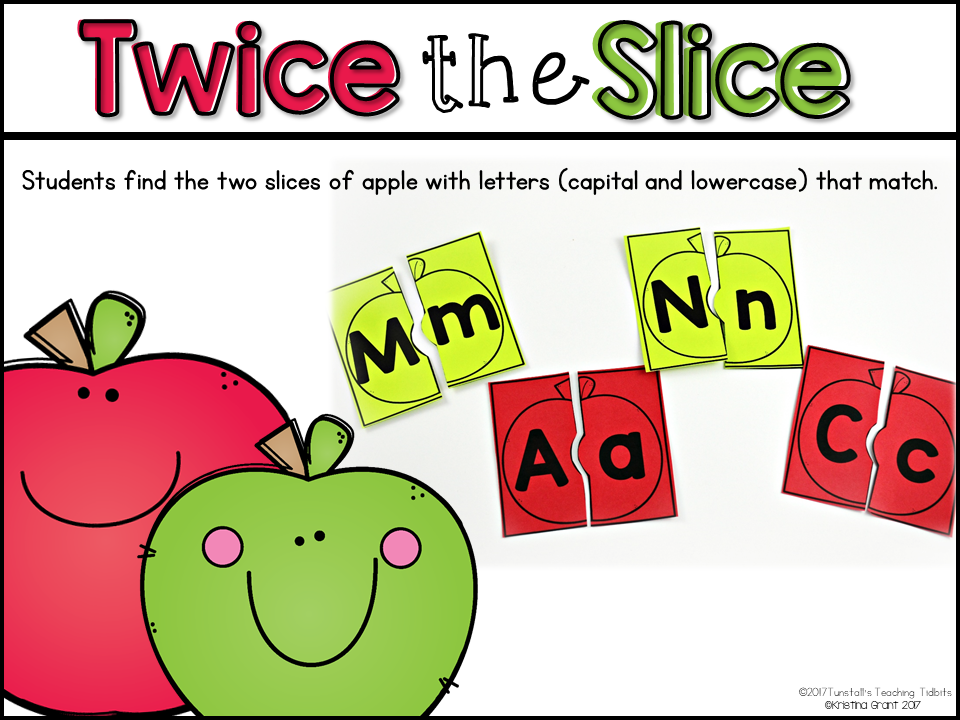 We love putting comprehension/evaluation questions on apples in September!  A great way to encourage thoughtful discussions during Guided Reading small group. You can find these already made in the Lit Kit for each grade level above.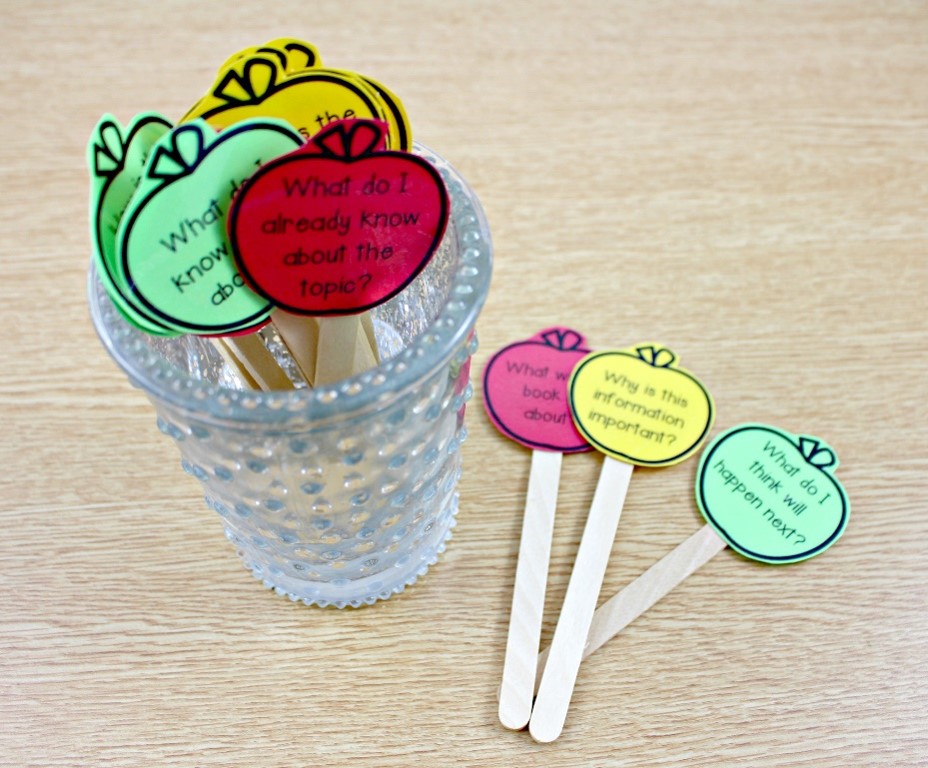 Math and Literacy Centers
Our Fall Math and Literacy make a big impact on student stamina during workstations.  Students love the interest and tend to stay on task for a longer, more productive station experience.  Below I have shared a couple of stations over the K-2 grade levels.
Kindergarten Fall Math + Lit Centers
First Grade Fall Math + Lit Centers
Second Grade Fall Math + Lit Centers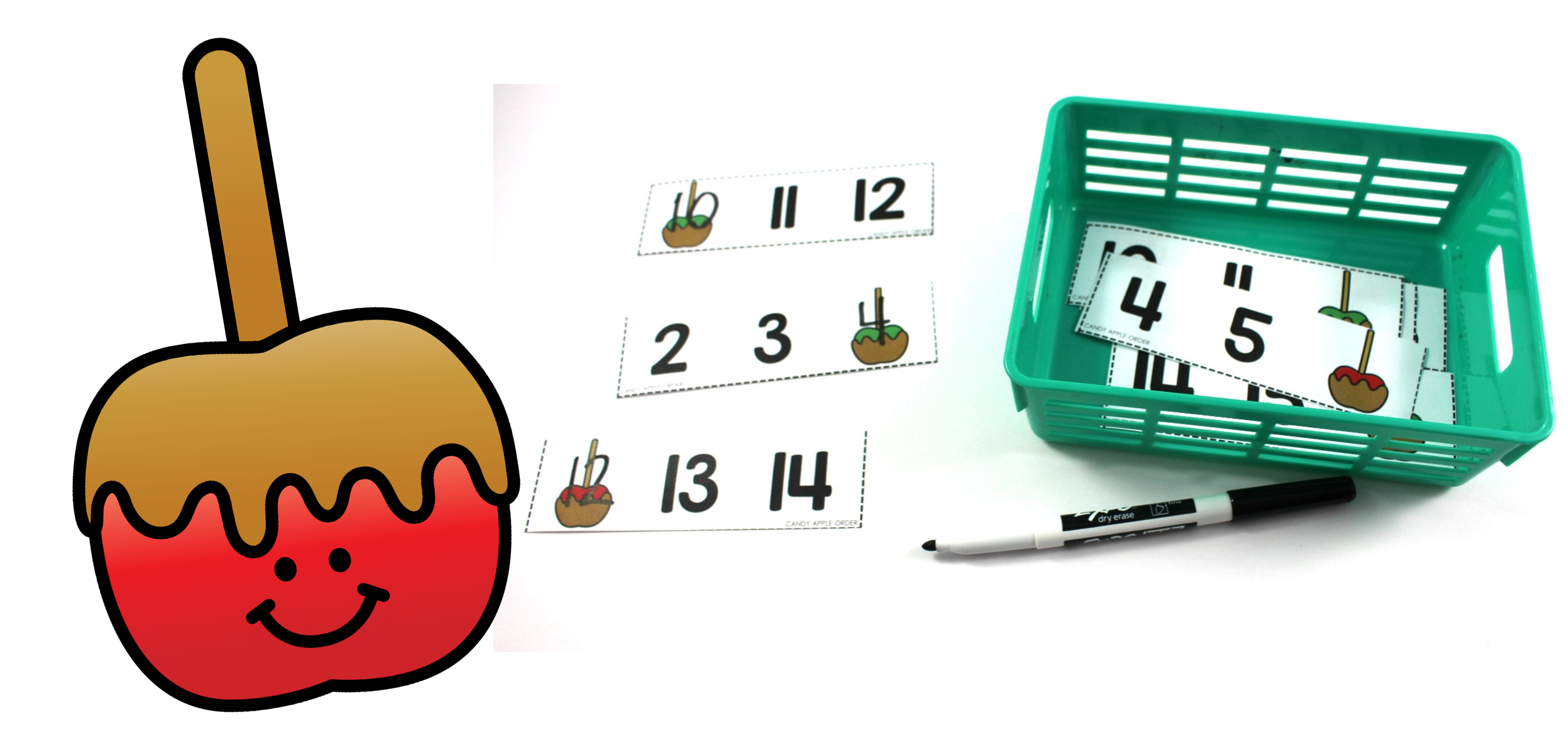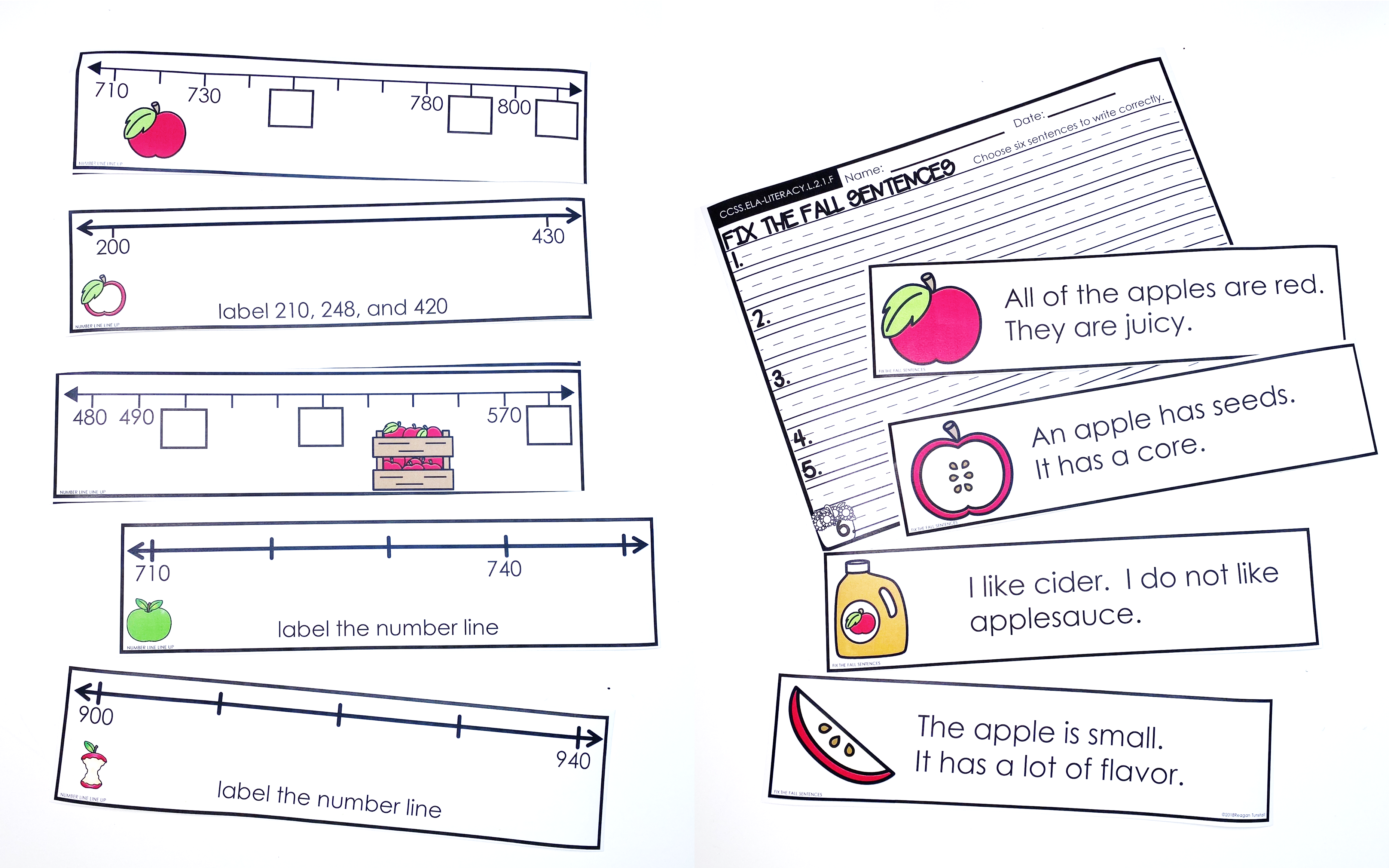 More Fall Resources
Below I am highlighting a couple of fall blog posts to help keep the themed learning going strong through the next two months!  You can click the pictures to read about the topics shown.