Here's a fun and simple way to add Earth Day Activities to your school day!  We've enjoyed bringing ready-to-go fun to the special days that come up in the school year with these slide decks full of engagement. In this post, we take a look at the Earth Day Activities we have planned just for you!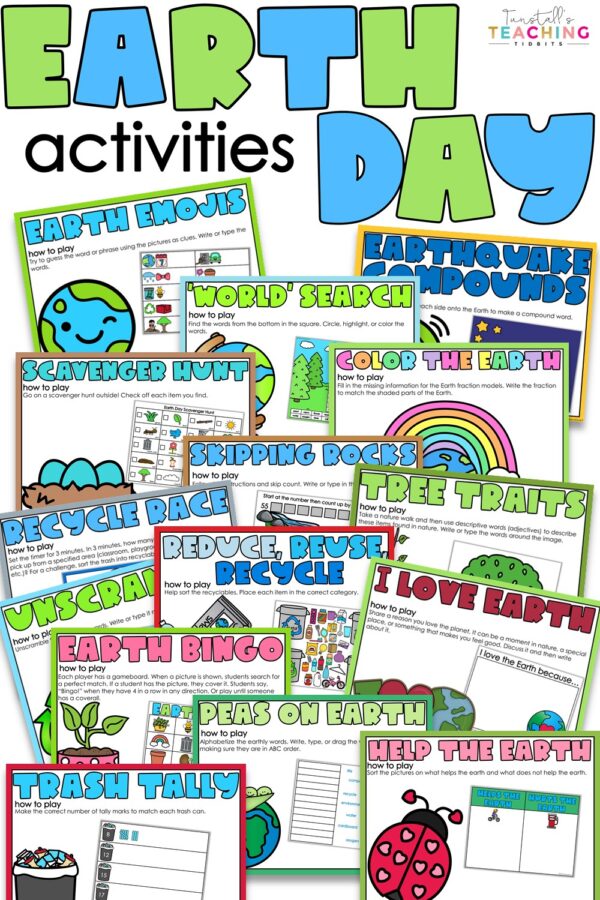 EARTH DAY ACTIVITIES
Inside of the Earth Day Activities download there are fun brain breaks, warm-ups, student games, and activities to sprinkle into your schedule or stations for added interest.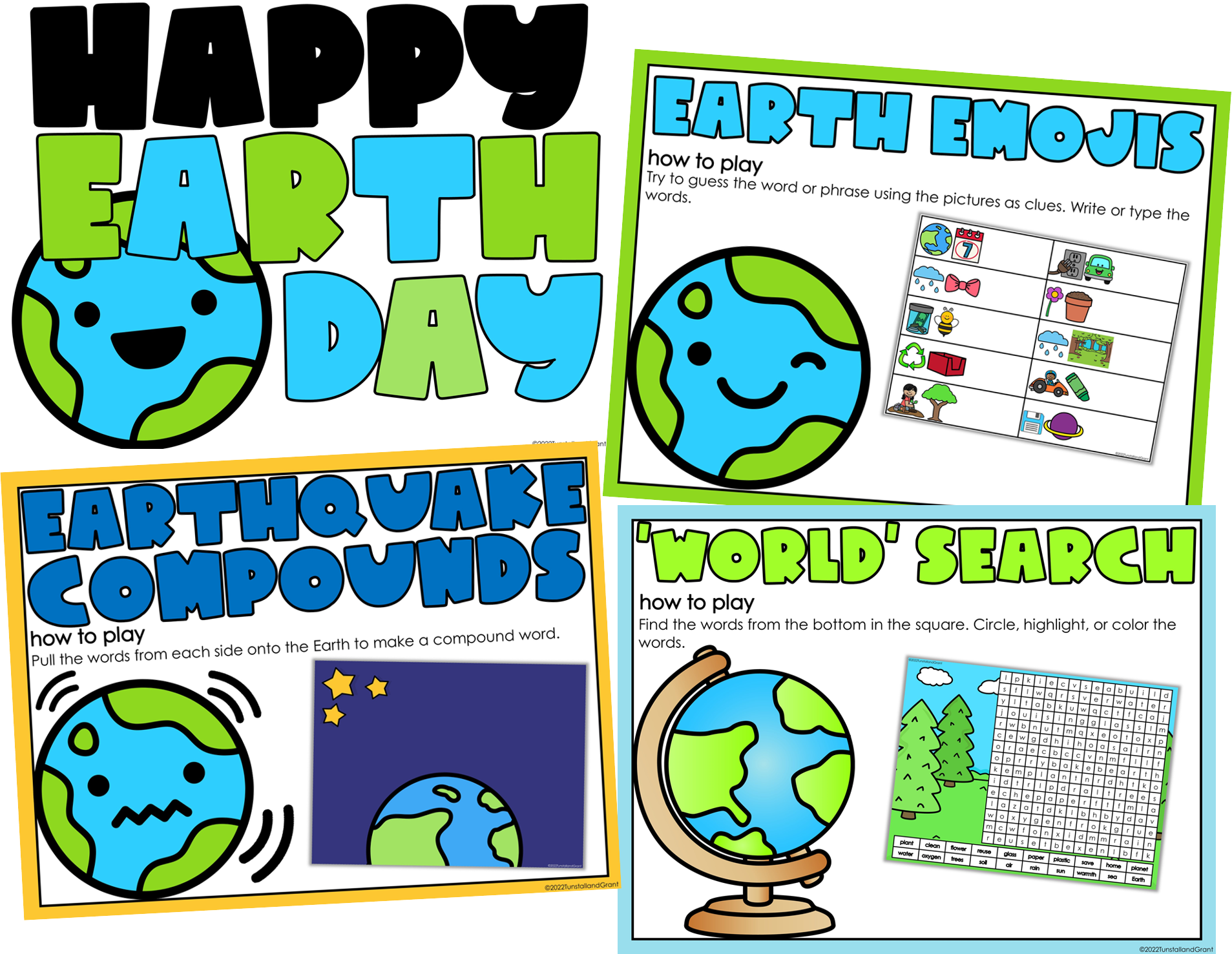 Create themed fun by simply opening this resource and projecting each activity for your class.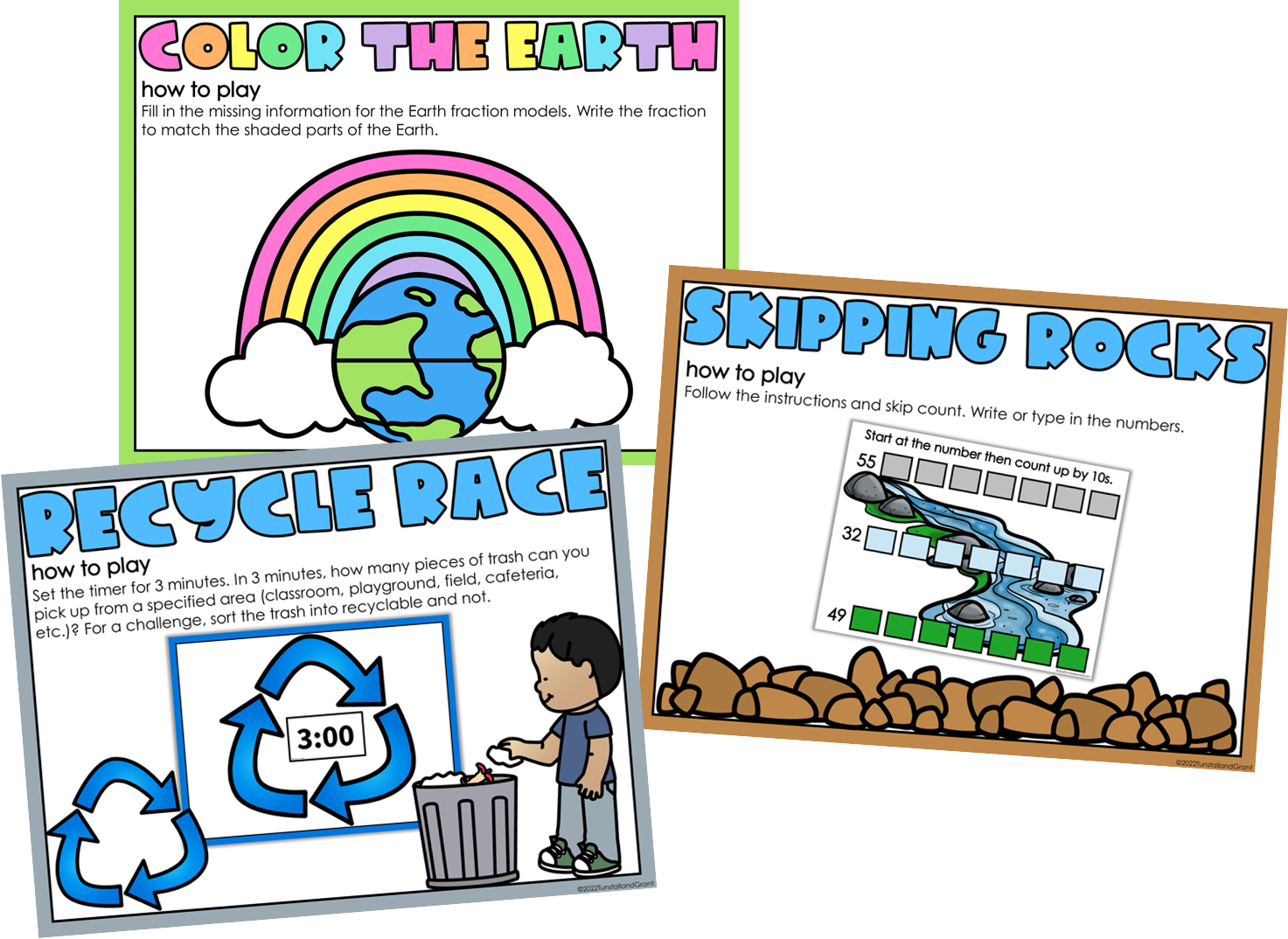 The Earth Day Activities resource includes 15 digital activities.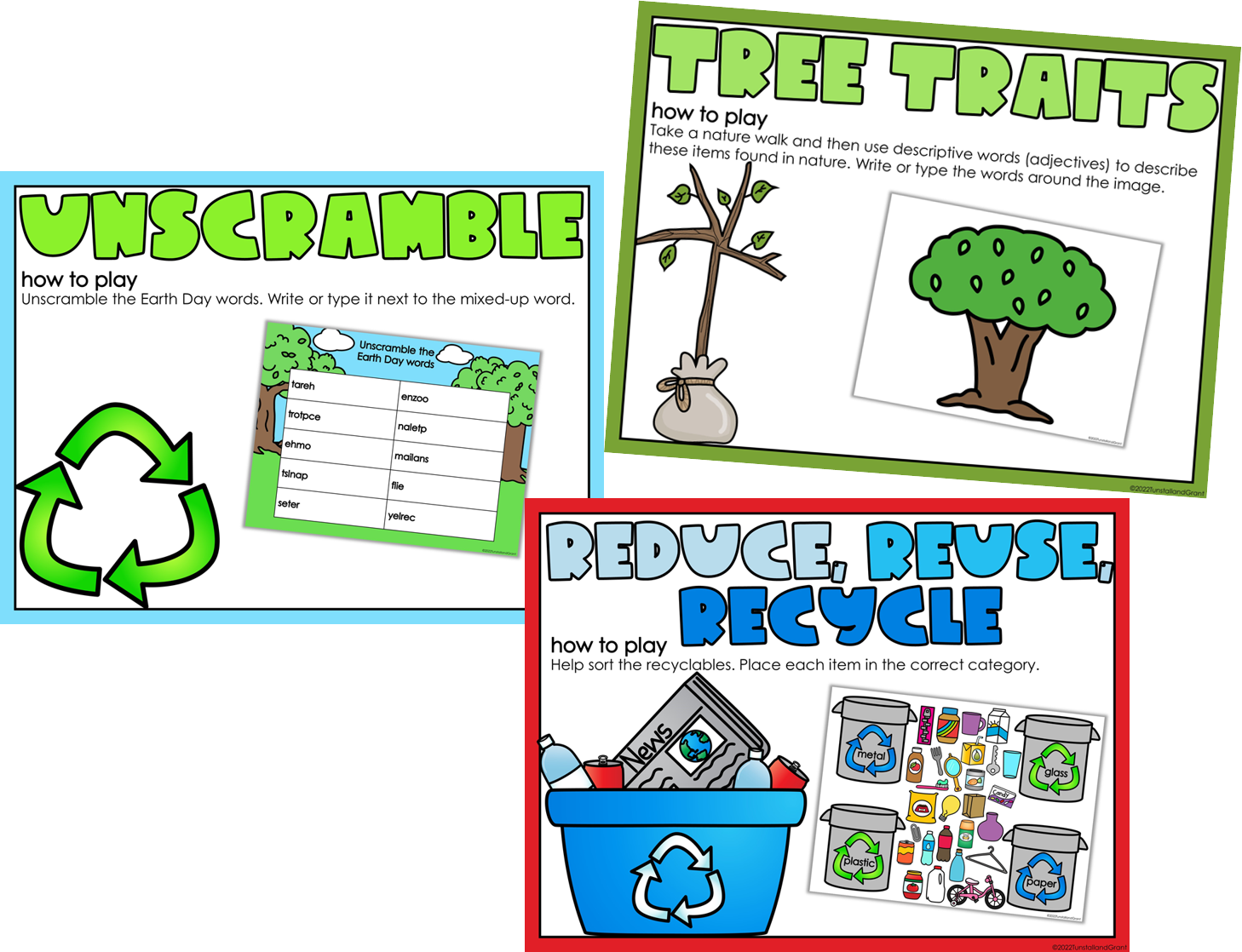 You can use some or all of the included activities to create a day full of fun and learning.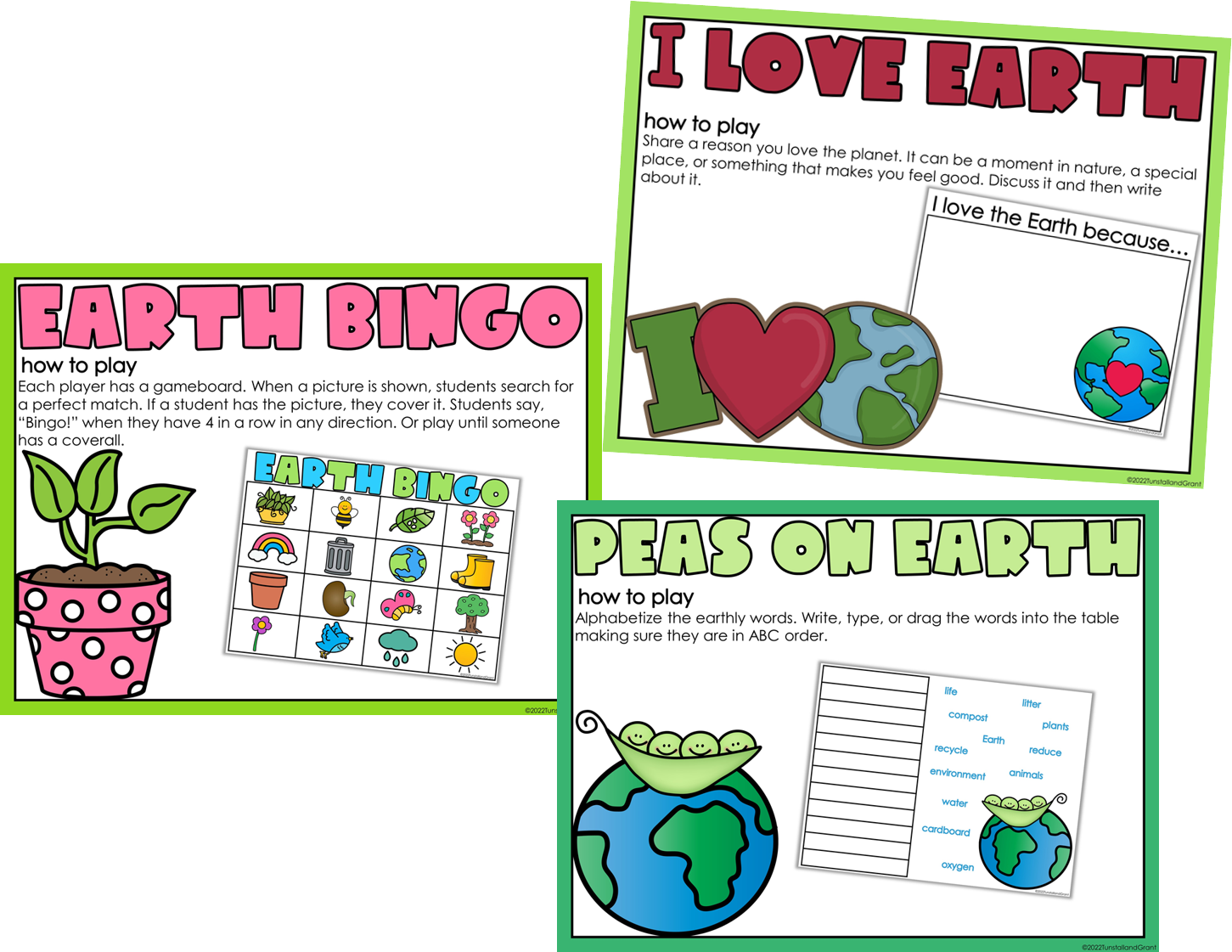 This download is linked to Google Slides (one click) as well as offered in PowerPoint. It also comes in PDF too.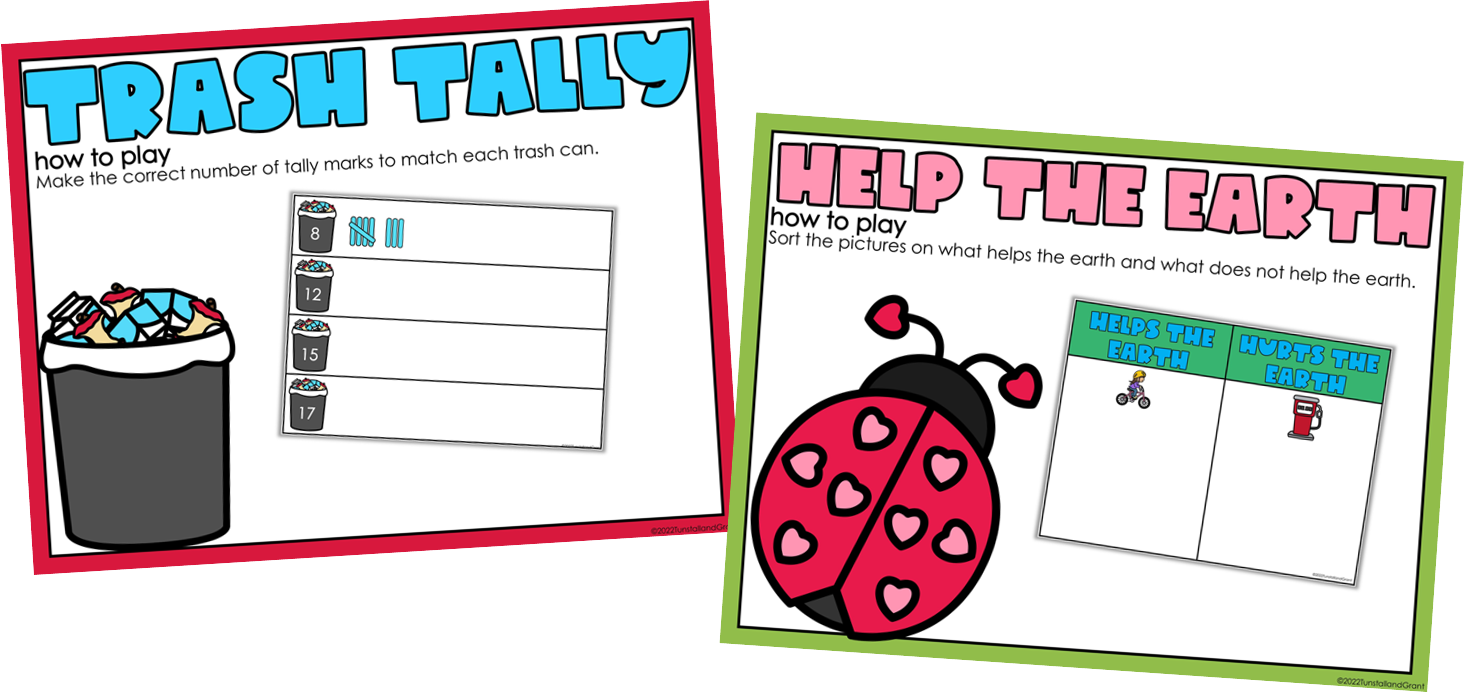 Digital Interactive Activities Included
Earth Emojis– figure out the Earth Day phrases using clipart clues
Earthquake Compounds– bring together two words to make one compound word
'World' Search– complete the Earth Day word search
Scavenger Hunt– go on a simple and fun earth day scavenger hunt
Color the Earth– fill in the missing parts of the fraction phrases and fraction parts to match the earth fraction models
Skipping Rocks– skip count by 2s, 5s, and 10s
Recycle Race– a fun picking up trash activity
Tree Traits– conduct a nature walk and write attributes of earthly items
Unscramble– unscramble the Earth Day words
Reduce, Reuse, Recycle– sort the everyday items into the correct recycle containers
I Love Earth- share/write a reason why you love the earth
Earth Bingo– Earth Day BINGO game
Peas on Earth– put the Earth Day words in ABC order
Help the Earth– sort the pictures by Helps the Earth or Hurts the Earth
Trash Tally– make the correct number of tallies for each trash can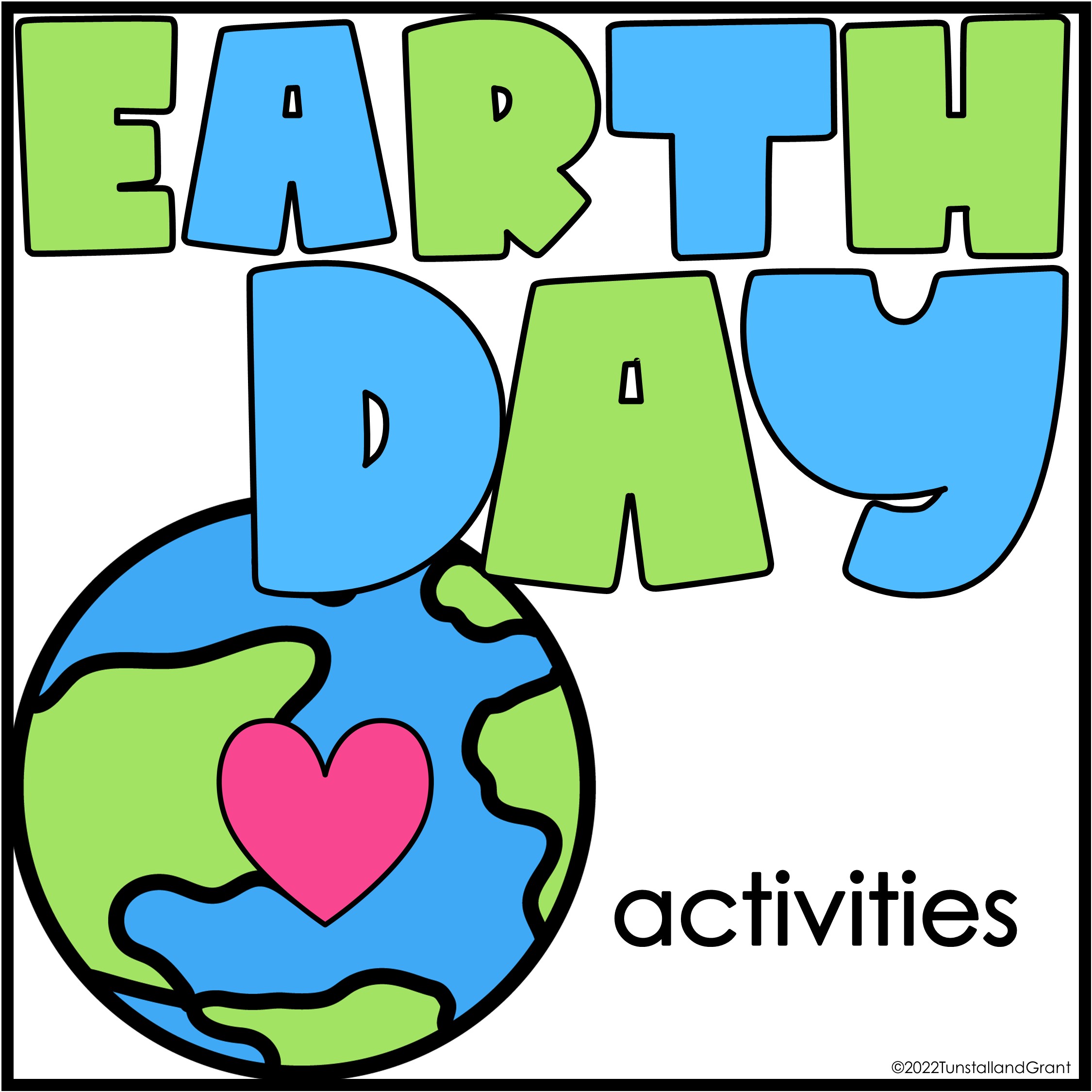 MORE EARTH DAY FUN
Read this post to see the books, videos, and keepsake lessons we do the week of Earth Day.