Math workstations are a fan favorite for both students and teachers, but the challenge lies in resources.  In this post, I am sharing free math workstations for Kinder to 5th to help you find just the right resource for your students.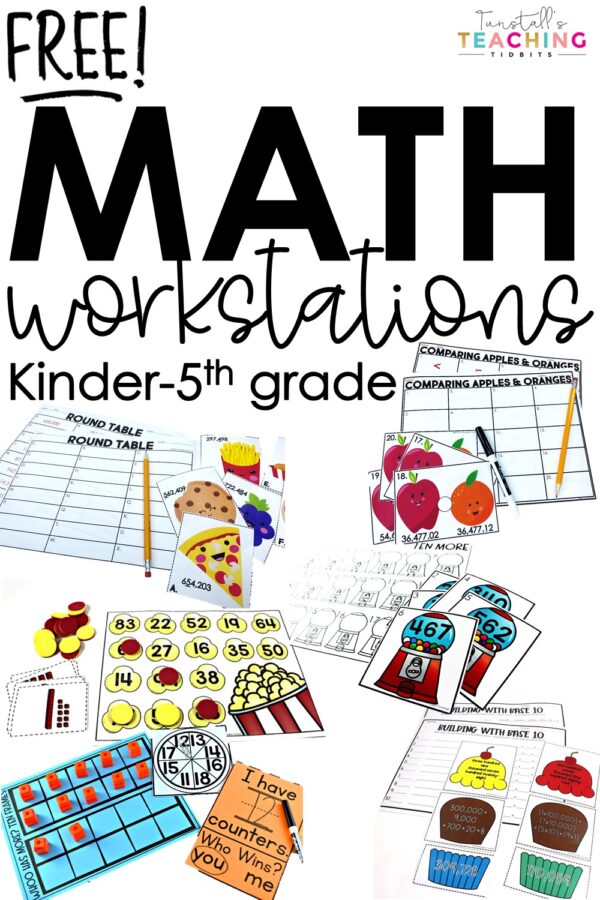 Finding Math Workstations
Finding the right resources for workstations can be challenging.  We want to create a well-rounded math experience for students.  How do we keep up engagement while also providing skills application through the year?  It's a delicate balance of both student interest and providing skills in many formats.  Providing spiral review in workstations allows students to refine skills becoming more accurate and automatic in their calculations.  This means students aren't laboring through their work as they do when skills are new and not yet fully understood.  Workstations allow students to continuously work out their math minds.  As the math becomes more automatic the engagement and buy-in increase.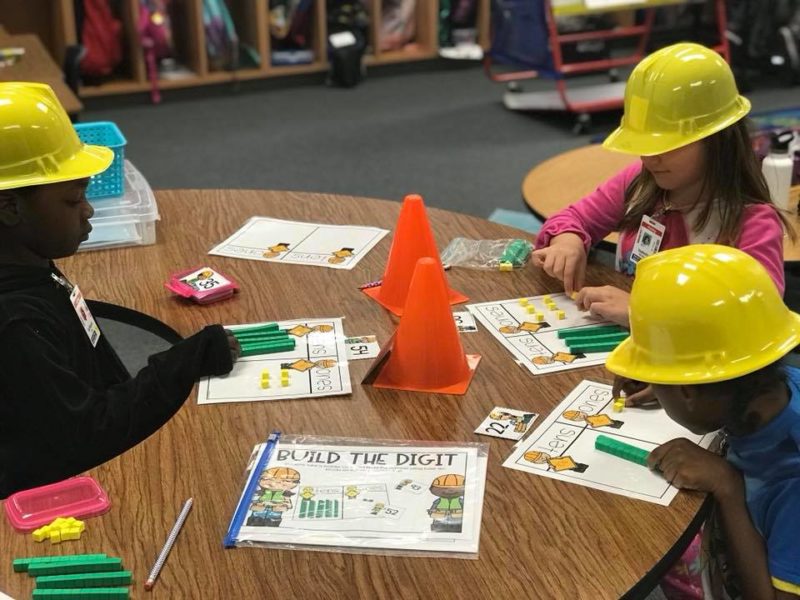 Free Math Workstations
Through the years, I have created countless math workstations. My inspiration always is my students and my love of finding ways to explore skills in new ways.  My most loved series is K-5 Stations by Standard.  Each unit consists of 15 math workstations on a math topic.  This allows students to practice all of the standards within that topic at math workstations. Each grade level has nine math topics so that is 135 math workstations for the year.   This freebie will give you six free workstations spanning grades K-5.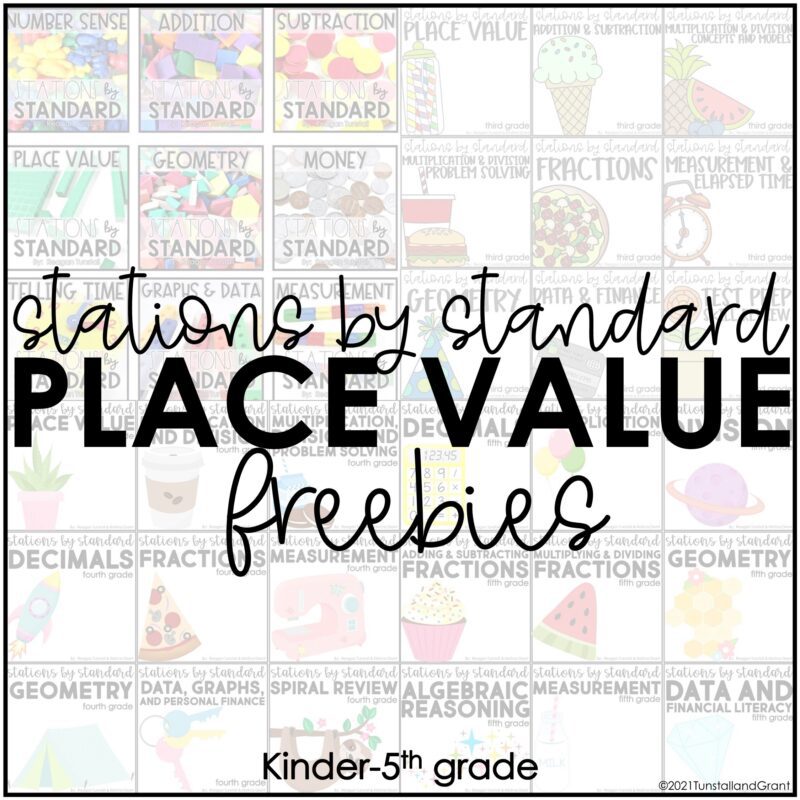 Stations by Standard Bundles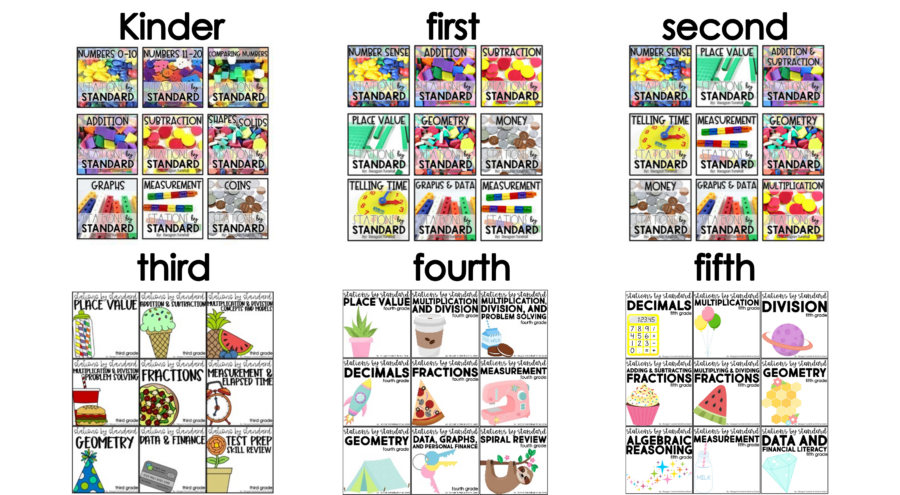 ELA Stations by Standard
Because of the success with the math workstations, I decided to take the same approach with ELA standards to create ELA Stations by Standard.  These stations are available K-2 right now.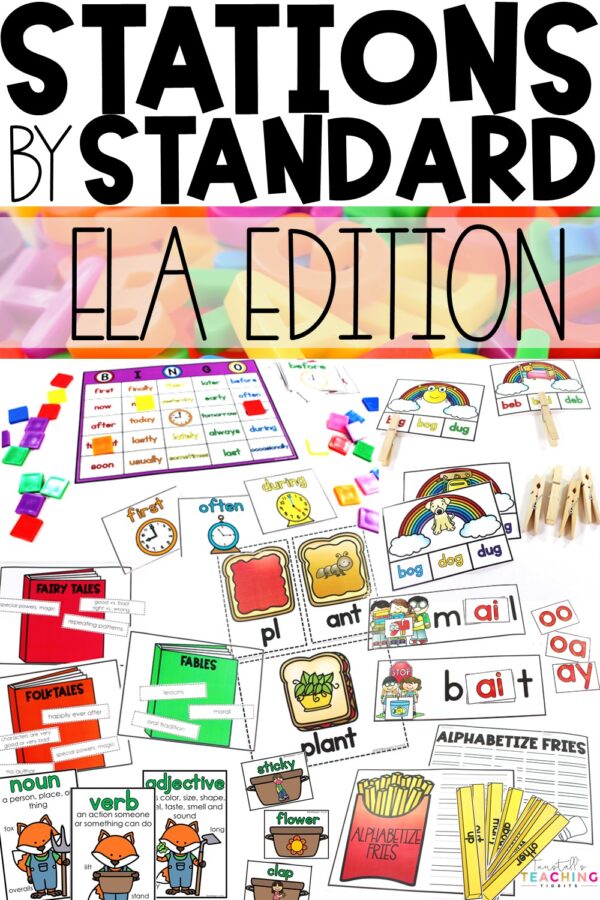 Guided Math and Guided Reading
The two posts below share how I integrate guided math and guided reading with workstations.