One of the themes that I love to teach in February is U.S. Symbols.  While teaching about Presidents Day, I like to explore the symbols and monuments of our country as well.  In this post, we will look through a keepsake book of learning all about different American symbols.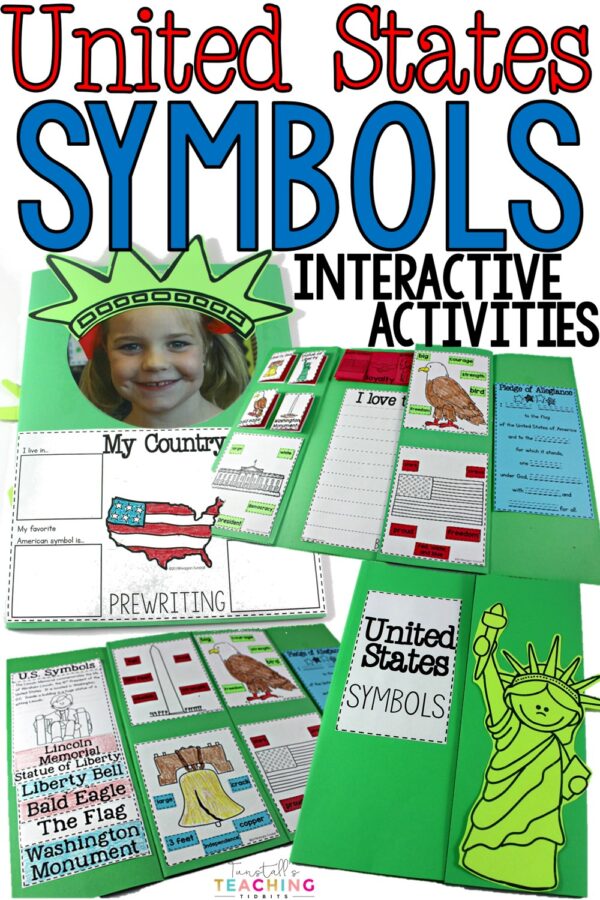 U.S. SYMBOLS
When I teach science or social studies topics, the first thing I do is collect the read alouds and videos I will need for my lessons.  Below are a few U.S. Symbols related books (affiliate links).  Most of these can be found in every school library.  I explain to students that we use nonfiction text as our research on our new topic.
U.S. SYMBOLS VIDEOS
Like gathering books, I also save a folder on my desktop of links or videos that I can show for more research on the topic at hand.  Here are a few that I may use for example.  I do not endorse any of these books or videos.
 INTERACTIVE ACTIVITIES
Below you can see the interactive activities I use to teach U.S. Symbols.  We chose to put it into a fun keepsake book, but all of these activities can fit into a composition book as well.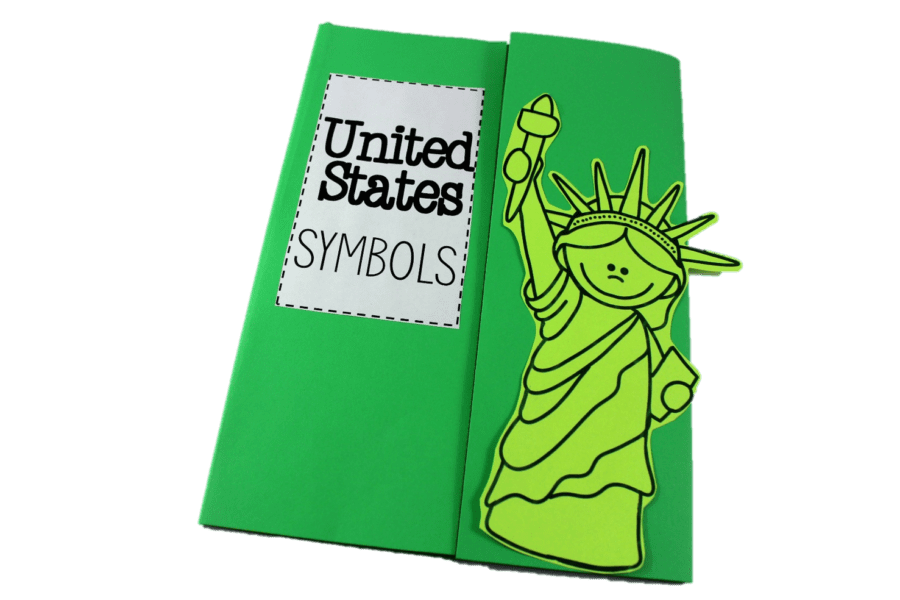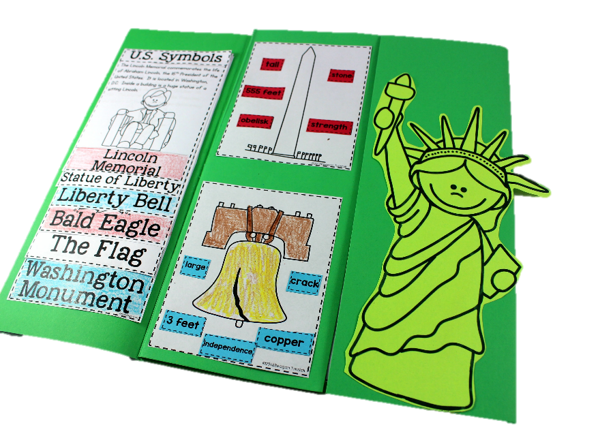 The activities included in the download are as follows:
Label the United States of America
The Pledge of Allegiance
Information Flap Book
Sorting 8 Landmark Pop Ups with Descriptions
Words & Vocabulary
Attributes of Landmarks
I Love My Country Prewriting
I love My Country Writing
Statue of Liberty Face Craft
SYMBOLS COVERED
Students will learn about the Washington Monument, the Lincoln Memorial, the White House, the Statue of Liberty, the Liberty Bell, the bald eagle, Mount Rushmore, and The American Flag.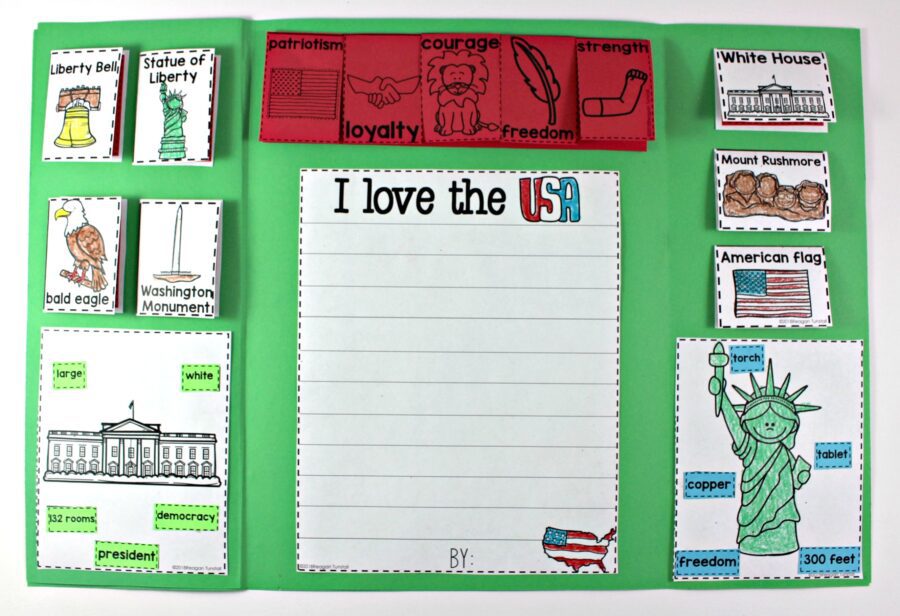 PRESIDENTS DAY
To continue the learning, we also study Washington and Lincoln in the same manner.  You can find more about this HERE.