To begin, a digital literacy warm-up is a literacy activity set to all different learning standards throughout the school year. The focus and prompts used in digital warm-ups are designed to elicit meaningful discussions.  For example, each prompt contains certain strategies that focus on spelling, phonics, decoding, reading, comprehension, making inferences, and much more.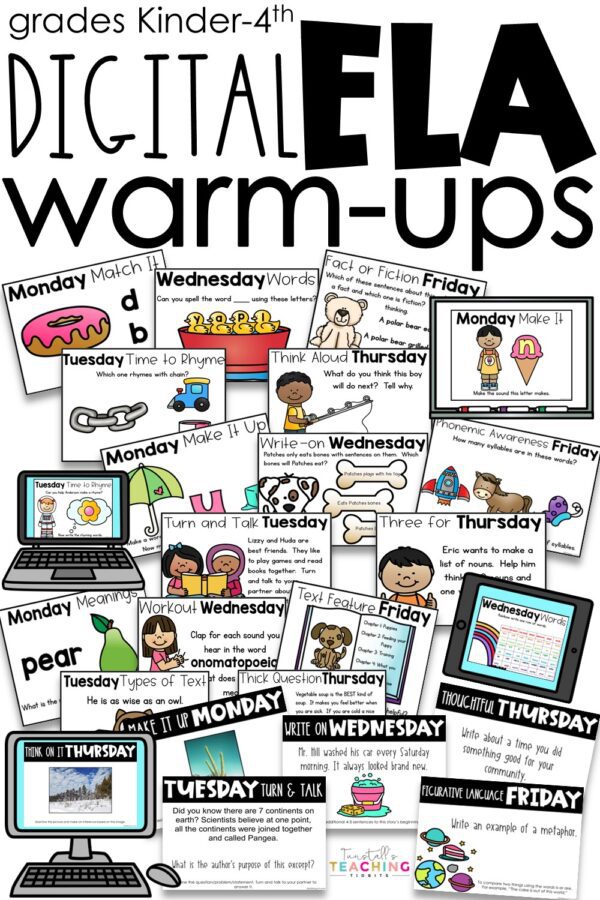 Digital Literacy Warm-Ups
Digital literacy warm-ups are short, spiraled review prompts.  In fact, the purpose of a literacy warm-up is to remind students of what they have learned for practice and application.  Doing a prompt daily, allows students to become automatic, fluent, and accurate in applying literacy skills.  Ultimately, the main thing to remember is to emphasize and focus on the thought process and answers evoked.  Currently, I offer a year of digital literacy warm-ups for grades K-4.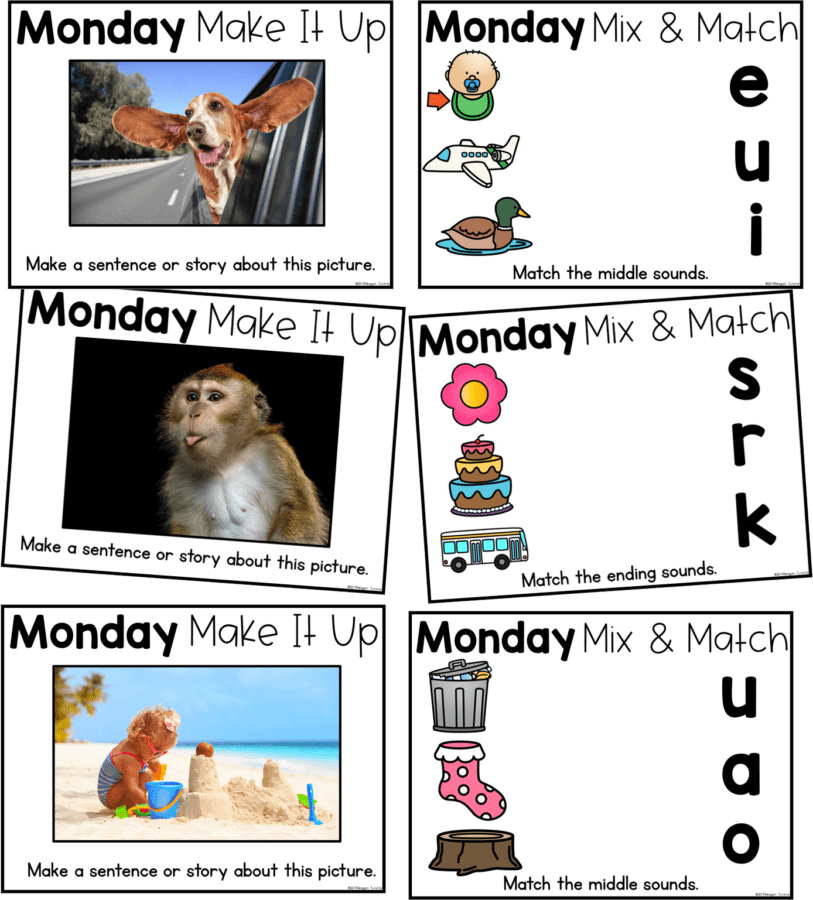 Fitting in a Warm-Up
I don't know about you, but, after planning out my ELAR lessons for the week, I begin to feel excited about what we will do as a class. At the same time, I am anxious about how much time we have and how we will fit all the plans into our literacy block.  One of the first things I used to abandon when I begin to feel this way was the warm-up.  What I didn't realize was how much was happening for my students during warm-up that locked in learning and cemented concepts that were still forming.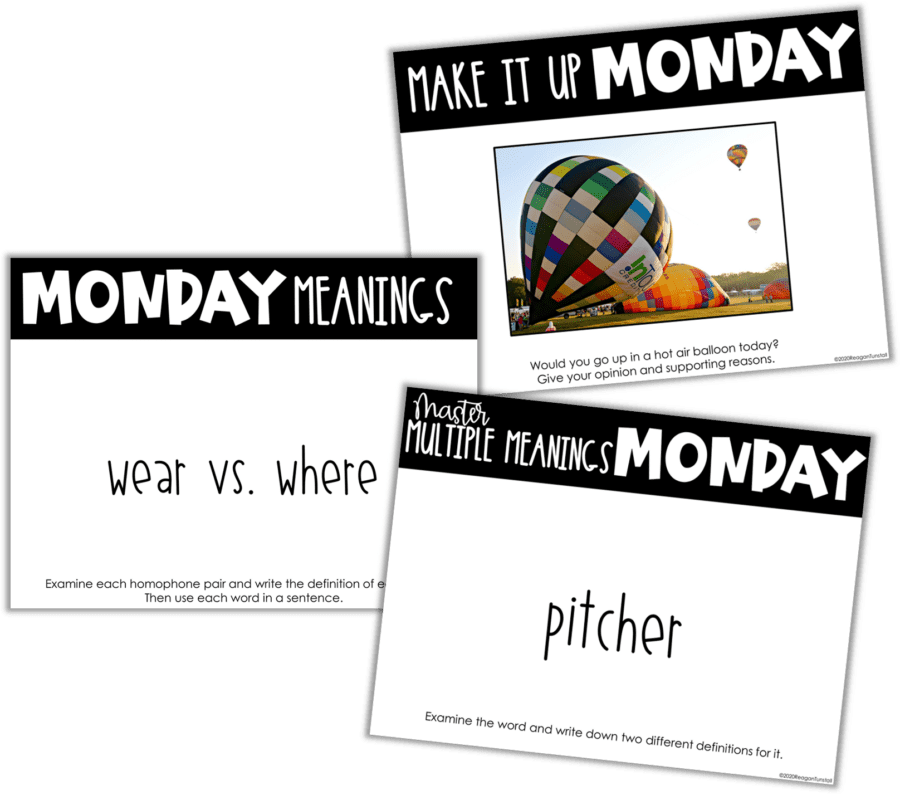 Third Grade Digital ELA Warm-Ups
Fourth Grade Digital ELA Warm-Ups
How to Use Digital Literacy Warm-Ups
Each grade level of digital literacy warm-ups come in a download containing PowerPoint slides that can be projected as is.  The slides can also be put into Google Slides or Seesaw.  Rather than typing out a new prompt daily and trying to remember the skills previously taught, these slides are ready and all standards are addressed.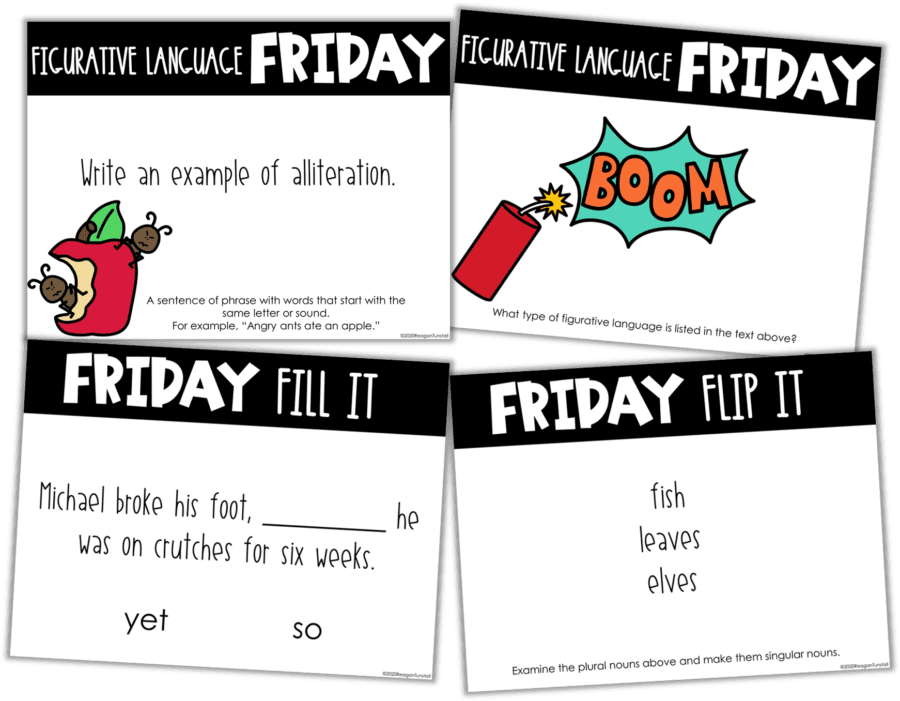 Grades K-4
Each grade level of digital literacy warm-ups consists of a comprehensive compilation of literacy standards. Furthermore, these important skills are ready to go with visually appealing prompts.

Let's take a look at a week of warm-ups.  The examples below are from varied grade levels K-3.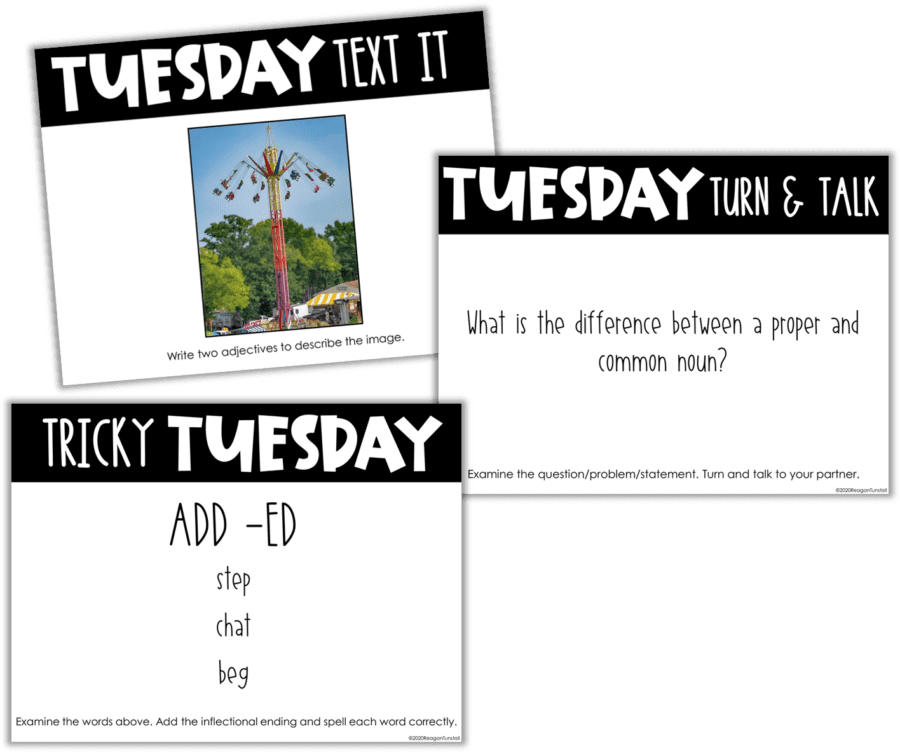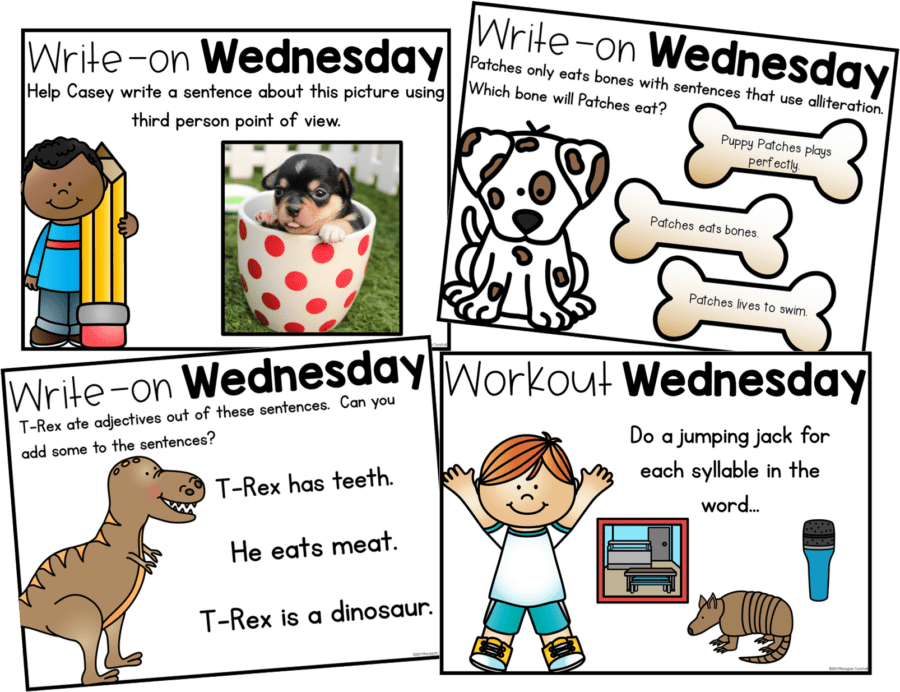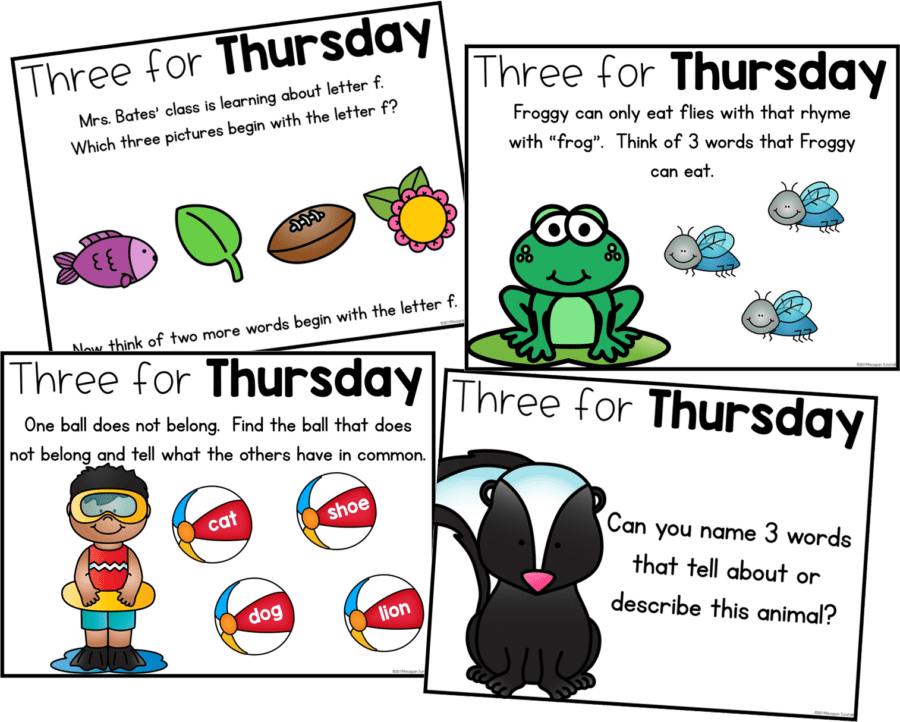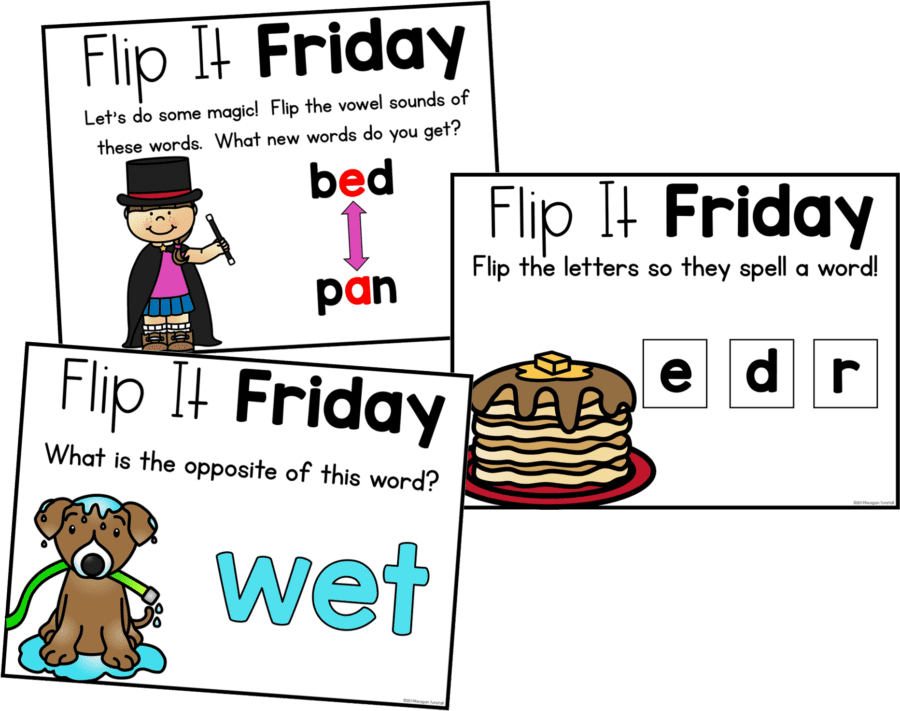 Free Week of Literacy Warm-Ups
Grab a free week of warm-ups!  Below just click the grade levels below that will work best for you.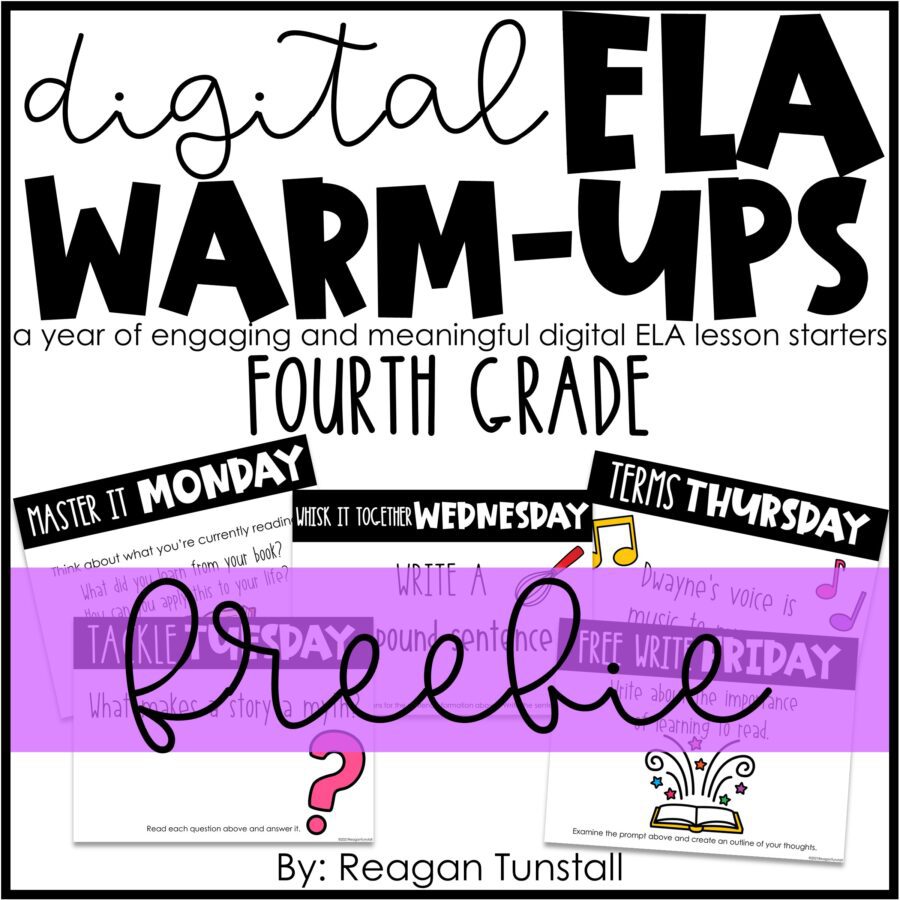 Digital Math Warm-Ups
Just like these literacy warm-ups, we also have digital math warm-ups for grades K-5.  Thus, click HERE to read more about Digital Math Warm-Ups.