The 100th day is an exciting milestone for students.  As a teacher, the 100th day is both fun and exhausting.  This year we created a Digital 100th Day resource.  This resource has all the joy and learning of years past, in a clean, zero prep format!  Let's take a look.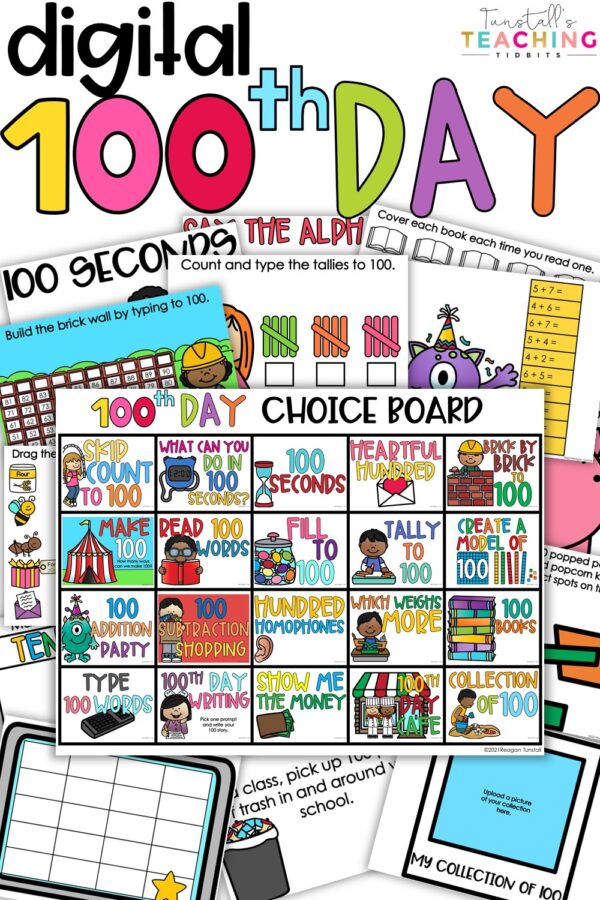 Digital 100th Day
After celebrating the 100th day of school for 18 years, it was important for me to create the same interactive experience for students digitally.  Therefore, whether in person or through a screen, students can experience the 100th day authentically.  Projecting the slides will create a more cohesive and focused experience!  I am thrilled with the possibilities.  Let's see at how the digital 100th day works!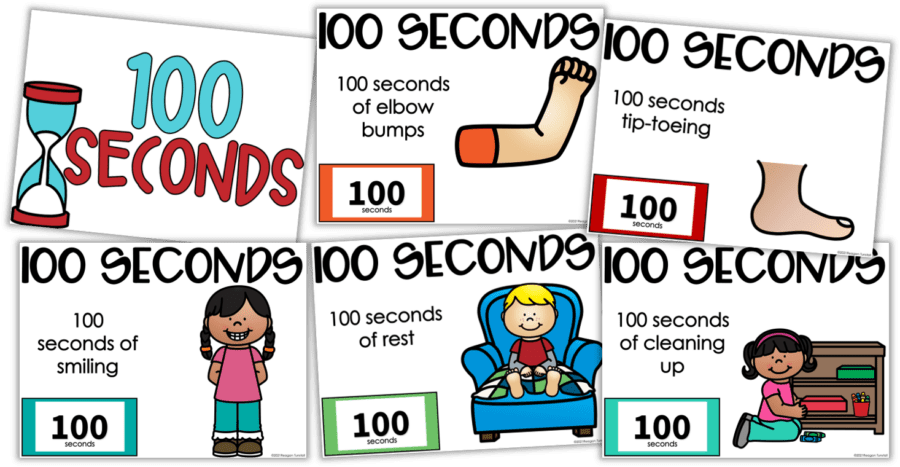 How to Use
The digital 100th day download will give you both a PowerPoint with everything ready to go and a PDF with the Google Slides link.  Both experiences are interactive.  Simple instructions are included.  No tech experience is needed.  For example, all clipart, moveable pieces, and text boxes have been added to both the PowerPoint and Google Slides versions.  Just pull up, project, and have the best 100th day.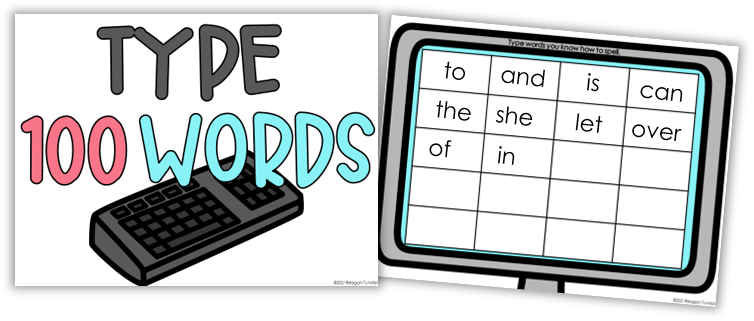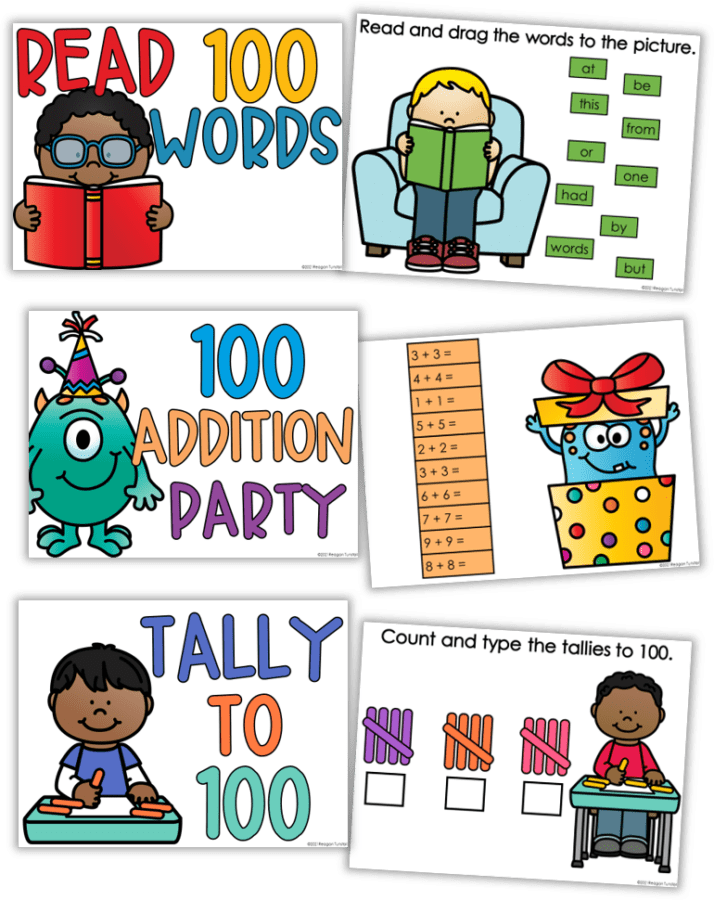 To begin, there are opening and closing slides for the day. I just love when a theme carries all the way from beginning to end.  This sets the tone and wraps up the day with a click!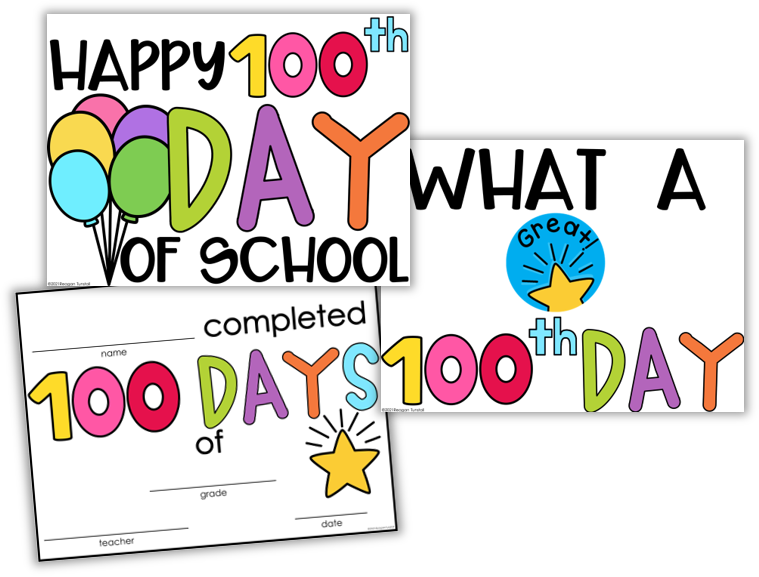 Next, we have some 100th day vocabulary slides.   These are just a great way to focus learning and highlight the skills and understanding for the day.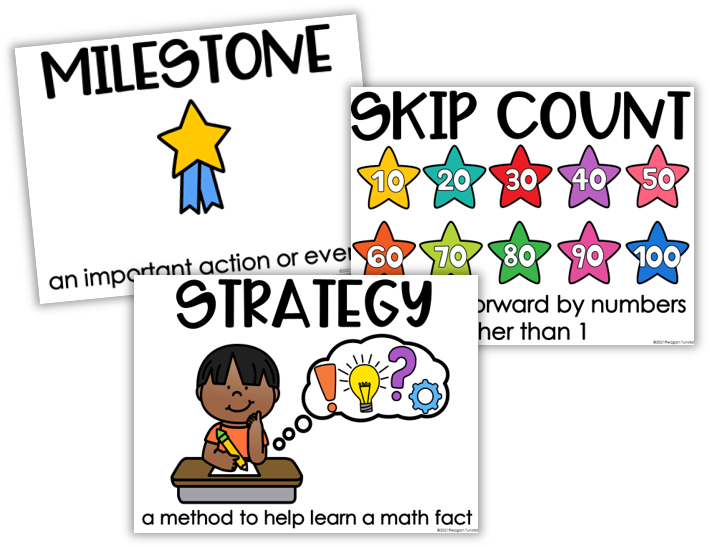 Then we get into the twenty (20) digital activities.  There are over 160 interactive slides to keep students learning all through the day!  Do them together or assign them and count the day away!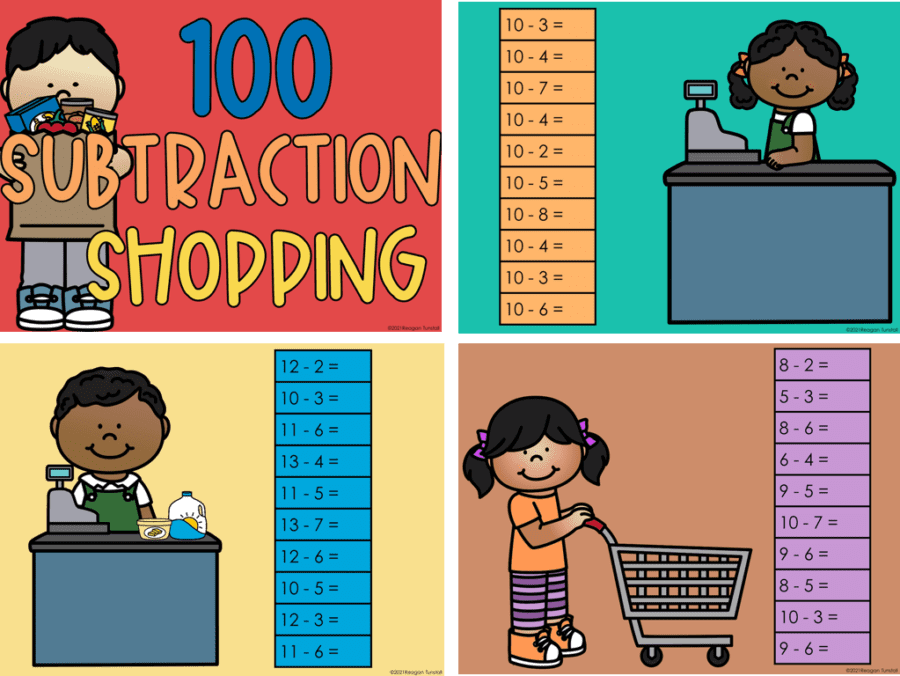 The digital activities can be done in any order and you can decide if every activity is for you or not.  In fact, to make things even easier and more exciting too, we included a choice board.  Simply click the game/activity you would like and follow the hyperlink to the activities.  The PowerPoint and Google Slides presentation will jump to that spot.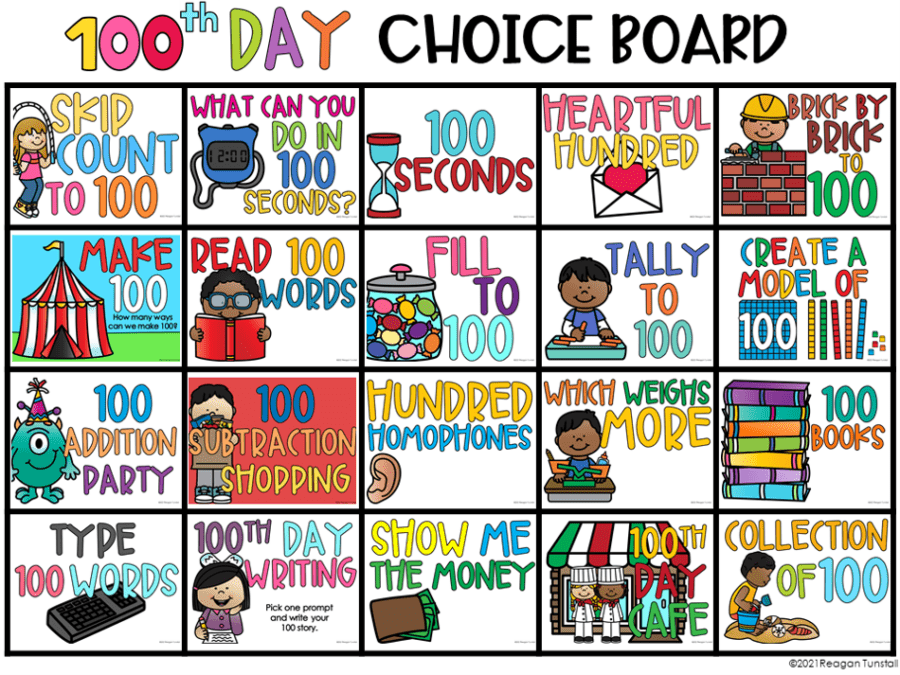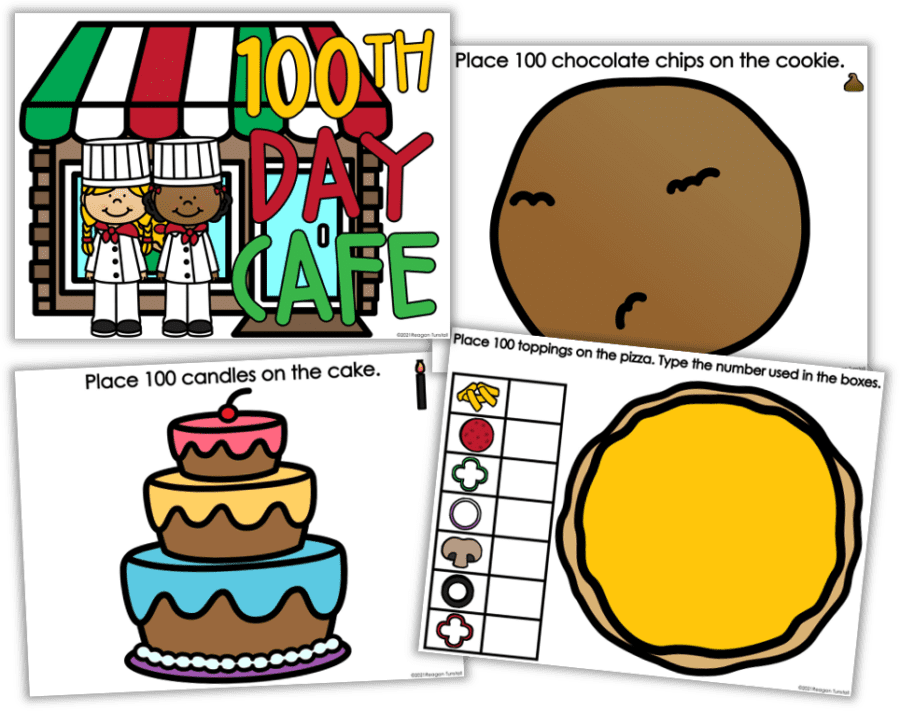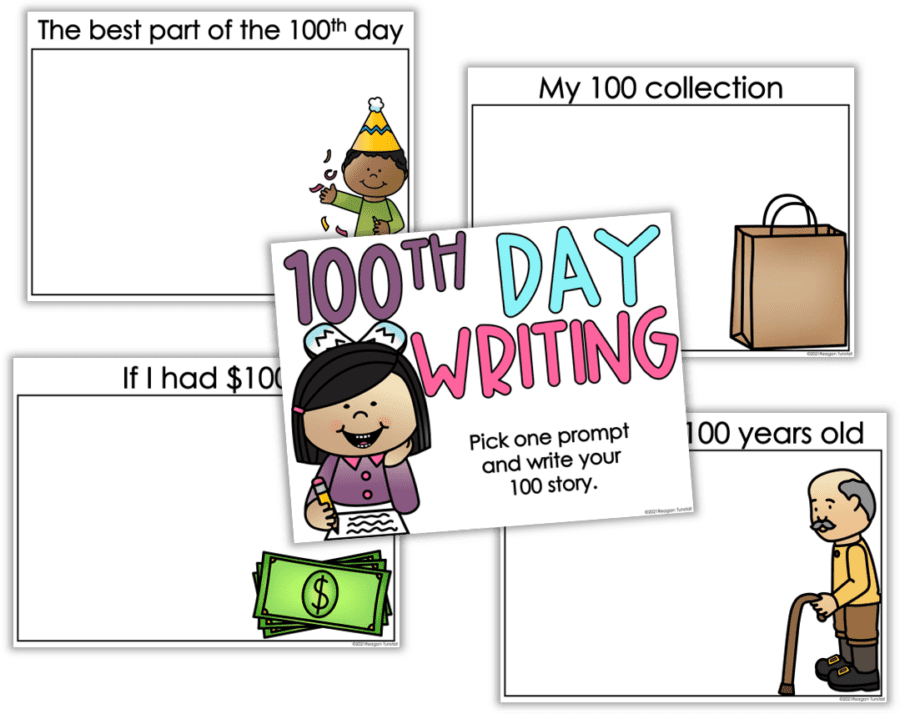 101st Day and 120th Day, too!
To celebrate other milestone days, I also have 101st and 120th digital activities, too.  Click the images to see more about each fun-filled day.
More 100th Day Fun
If you want to coordinate both digital and print 100th day, you can read THIS POST to see how we have celebrated in the past!