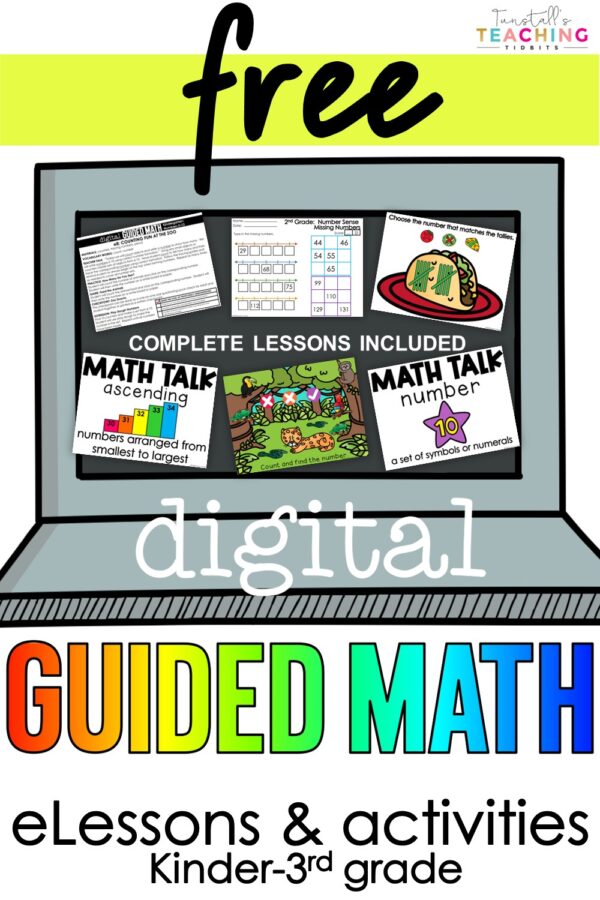 We heard your requests for a digital guided math full year of content and we have delivered!  Creating Digital Guided Math has been a way for us to meet our beloved teaching community's urgent and immediate needs.  Because technology can be tricky, we wanted to share Digital Guided Math for free so you can be sure it will work for you. You can simply download these lessons and push them out to your students via Google or Seesaw. Your students can work through the interactive lessons, activities, and quizzes while you monitor their progress.
Digital Guided Math: try it free
While creating digital guided math, careful attention was given to each component. A team of educators with over 75 years of classroom experience worked together on each e-lesson to ensure the highest level of instruction and math gains.  The entire year is planned and aligned to the math standards (both Common Core and Texas TEKS).  Each e-lesson is created to mimic the components of a traditional Guided Math classroom structure.  This is a full program containing everything you need to support and enhance traditional Guided Math as a technology tool.  This can be used as teaching slides, a technology math station, or even a homework component all in one! In other words, it is designed for any math block for use in any classroom.
K-2 Free Digital Guided Math Lesson
3rd grade Free Digital Guided Math Lesson
Digital Guided Math
To conclude, for more information on Digital Guided Math, you can read this post below. We discuss all things digital and how it works in Kinder, 1st, 2nd, and 3rd grade classrooms. Learn how to seamlessly integrate technology into your math block.