Keeping up with math centers prep can be an uphill battle, but having engaging standards based centers for independent student rotations is worth its weight in gold jean passes.  To help ease the prep yet keep the excitement and engagement high, I am sharing a new line of math centers called Write and Wipe Math Centers.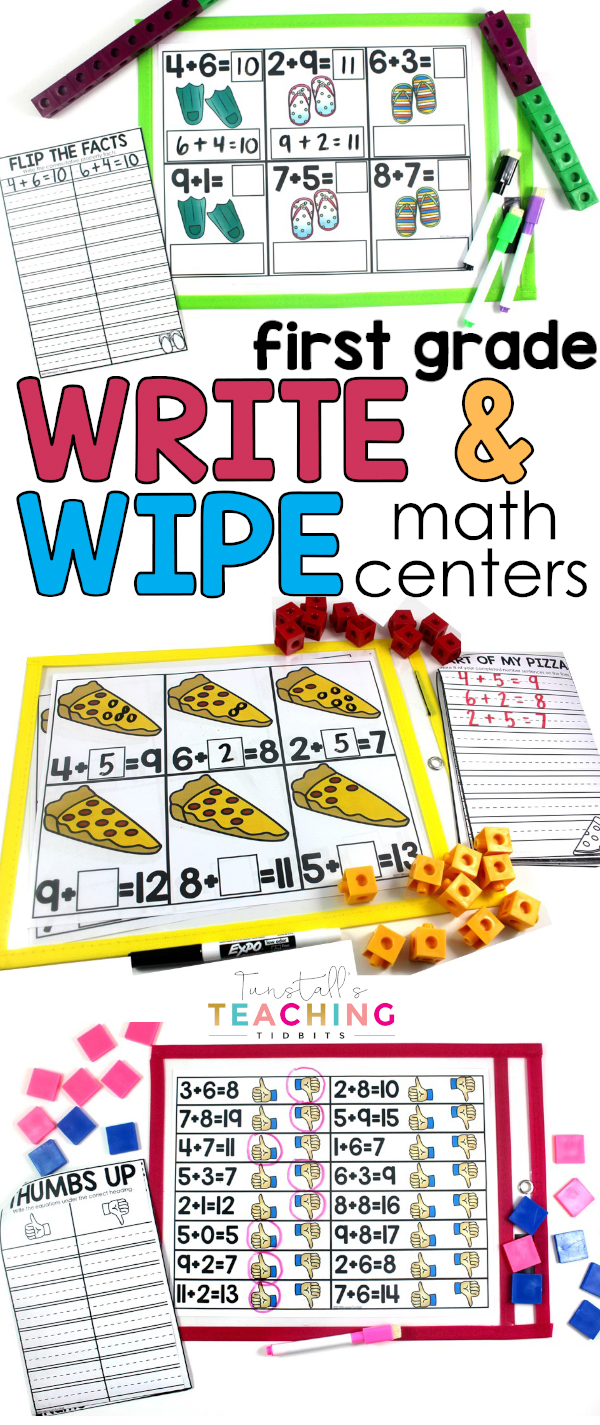 Write and Wipe Math Centers Addition
This post will focus on addition.  The skills covered in the addition set of the write and wipe centers are shown below.  I am sharing the color version of these centers, but they also come in black and white.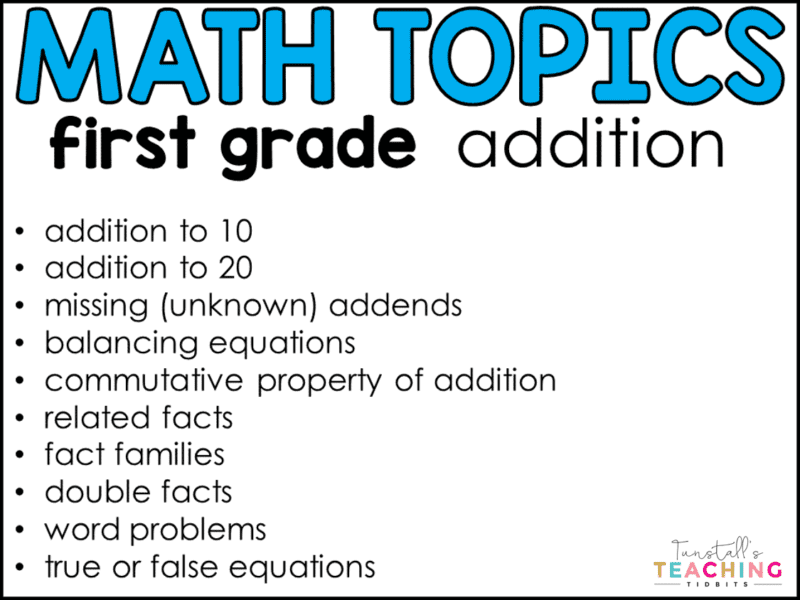 How to Use Write and Wipe Math Centers in a Math Block
The way that I use math centers fits into my MATH STACK math block schedule.  I begin my math block with a math warm up.  This is a quick spiral review activity.  Next, we move into a math mini-lesson whole group which lasts anywhere from 10 to 20 minutes.  Following that, we break into MATH STACK.  This is our rotation schedule.  One of the rotation choices is math centers.  The write and wipe math centers fit into this portion.  Students would rotate to the math centers choice and do one activity per day while there.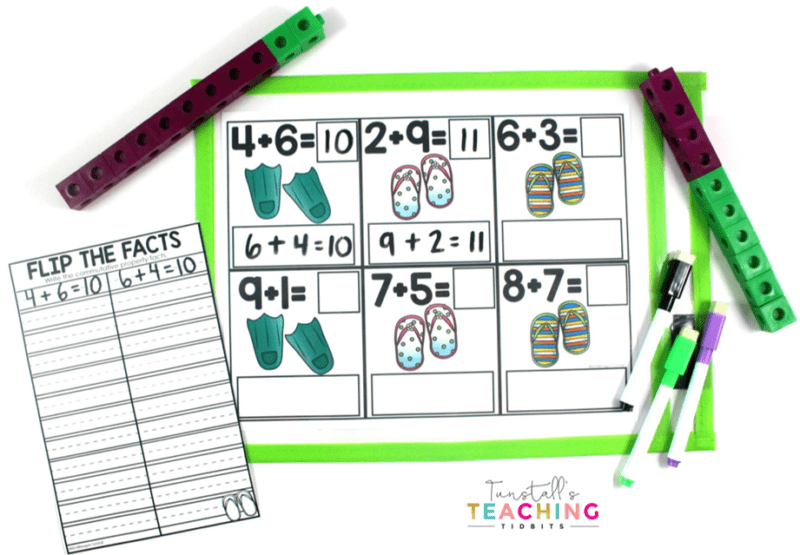 Here's a look at the write and wipe activities included addition set.   Each activity fits into a sheet protector or a write and wipe sleeve.  If you need write and wipe sleeves, you can find them HERE (affiliate link) on ETAhand2mind.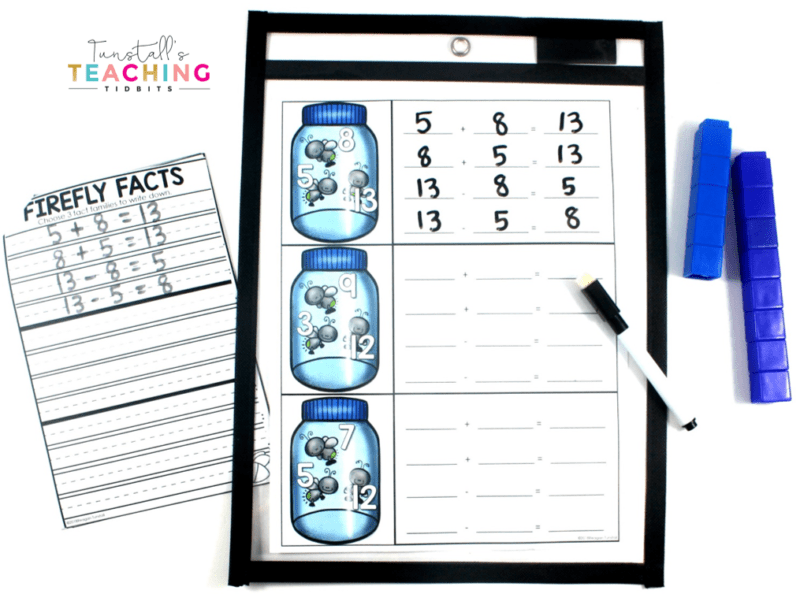 What about Accountability?
I could talk for an hour about centers accountability and my experiences with it through the years as I used the guided math framework, but to keep it short and simple, I have included a little half page simple prep copy and staple book that students can tuck into their math folder.  This gives a written record of each of the 10 addition centers included.  If you would rather not make a book out of it, simply don't staple it and then you have 10 individual centers recording sheets.  This is an optional item and is not needed to complete the centers.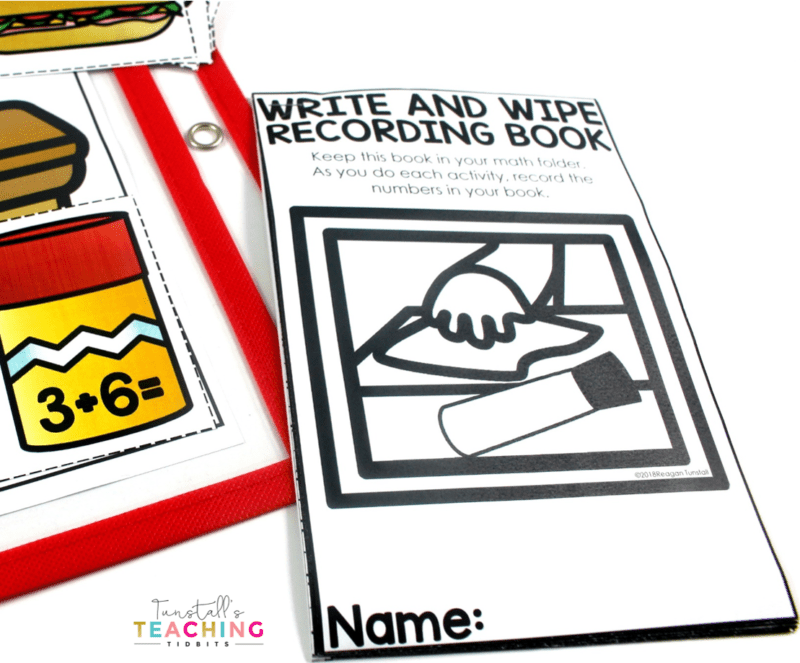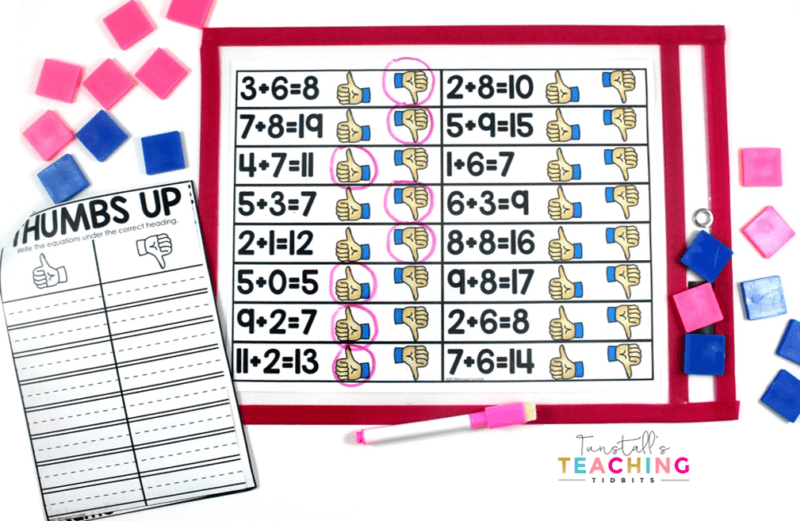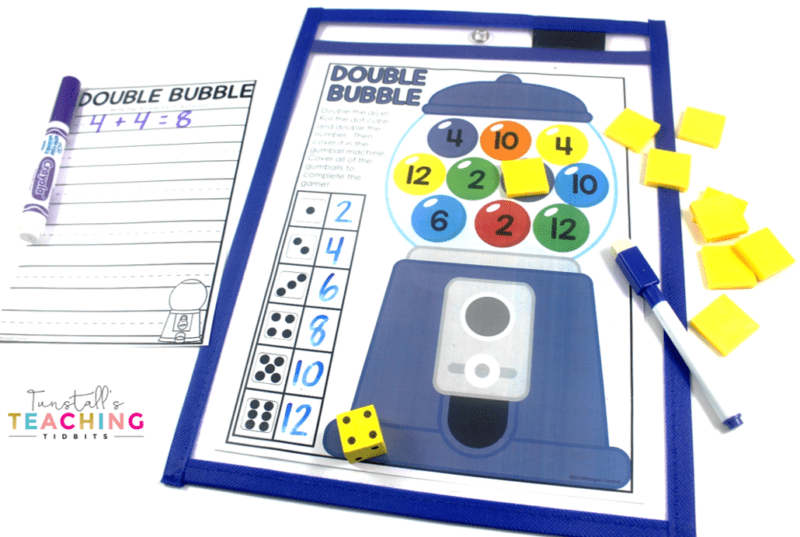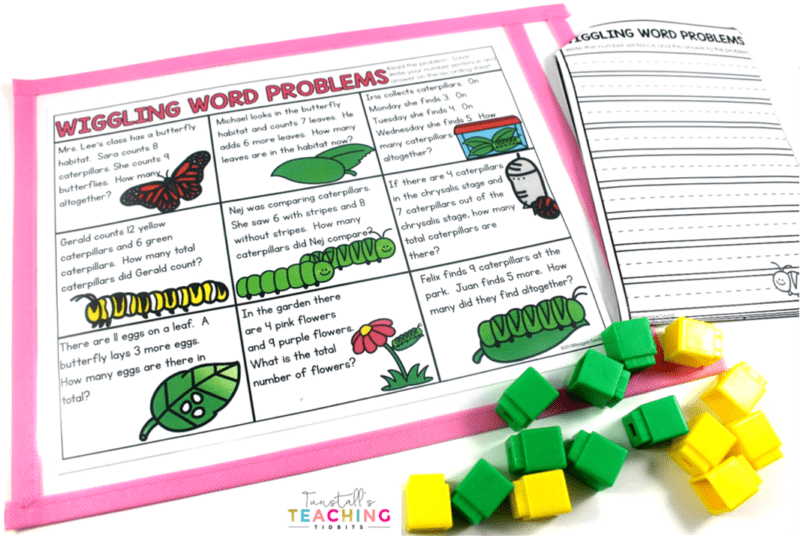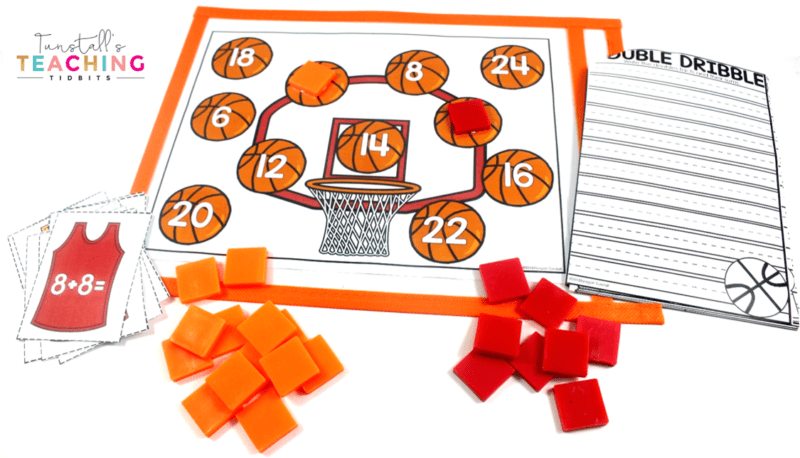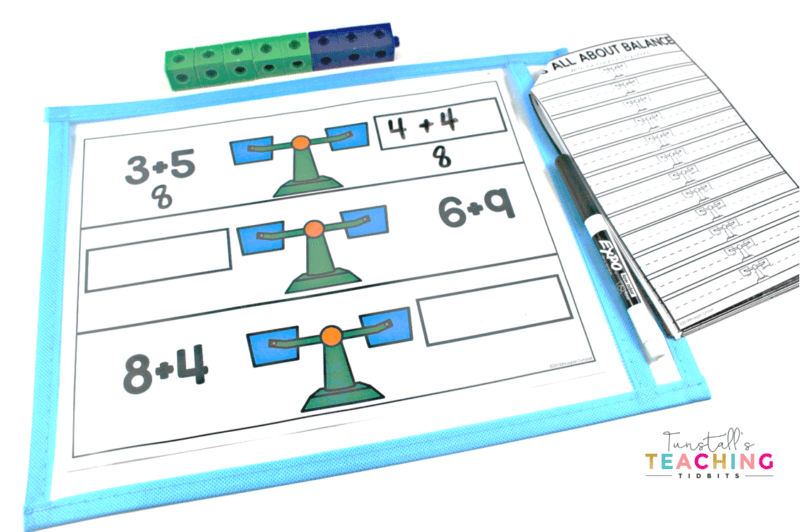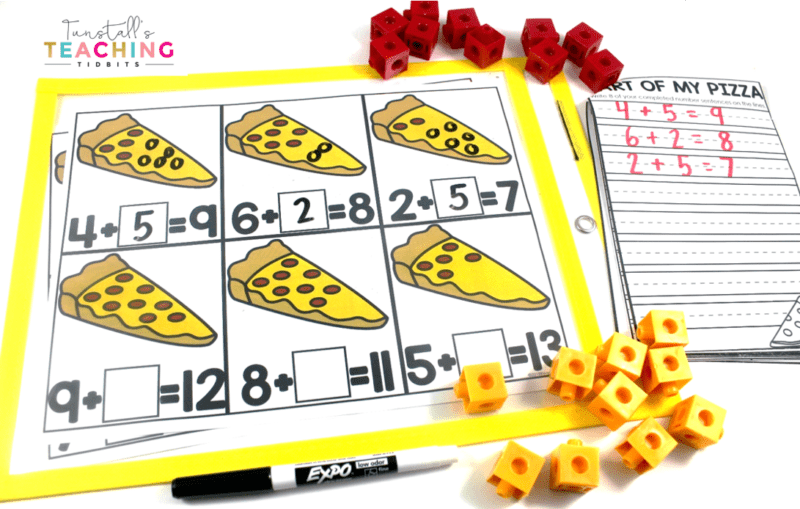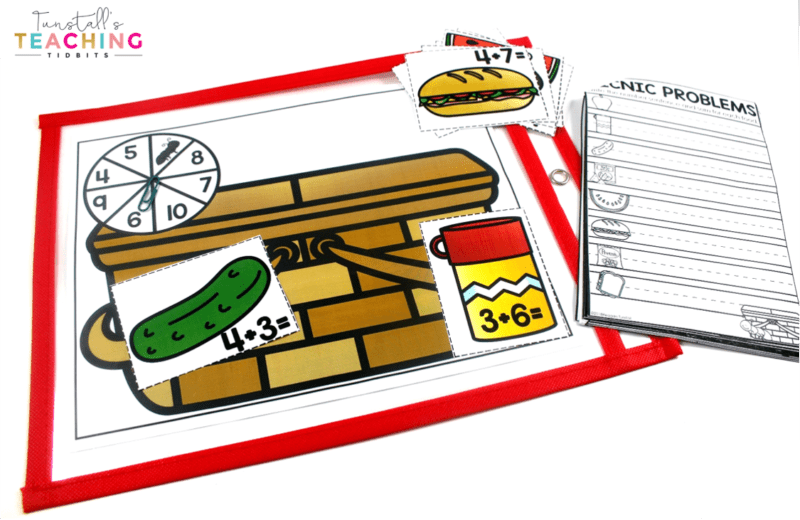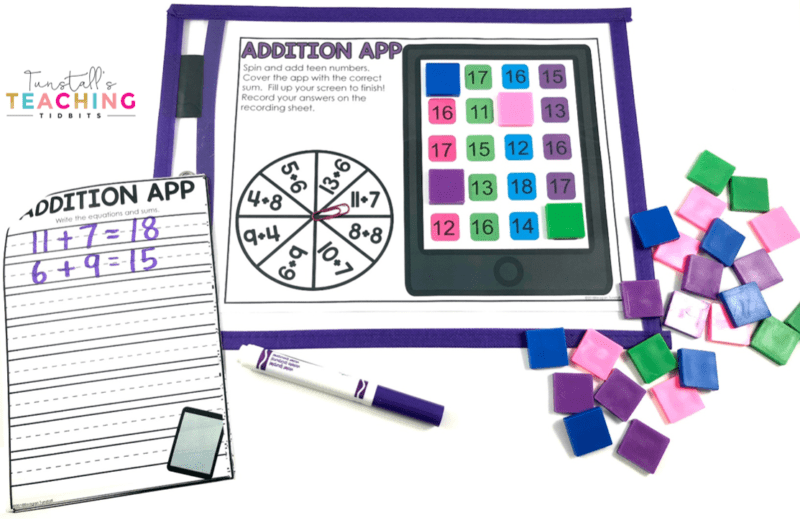 Write and Wipe Math Centers Links
If you are interested in the addition write and wipe centers, any of the pictures in this post will take you there, or you can simply click the linked words in this post.  For the money saving bundle of write and wipe math centers, you can click HERE or the picture below of all of the different topics.