Guided Math Game Plan:  Learn It, Practice It, Tackle It…TOUCHDOWN!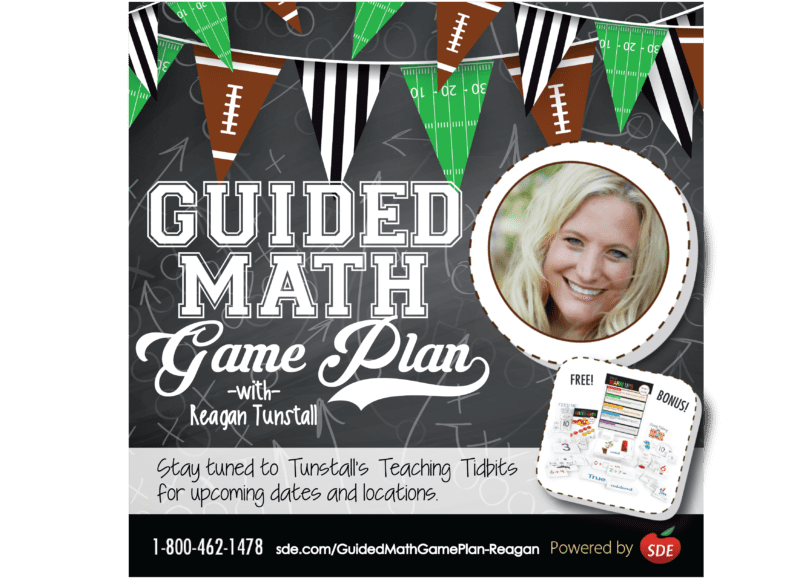 Huddle up and get the game plan as you "kick-off" Guided Math!  In this hands-on workshop, we will study the playbook and practice engaged learning with guided math materials and manipulatives, to ultimately score big and tackle your goals in guided math instruction. You will be game day ready with this in-depth, play-by-play guided math training by Reagan Tunstall.
From intercepting management mishaps to running guided math plays with no fumbles, Reagan will coach you through practical, hands-on strategies to ensure you become a math MVP to your students, team, and school!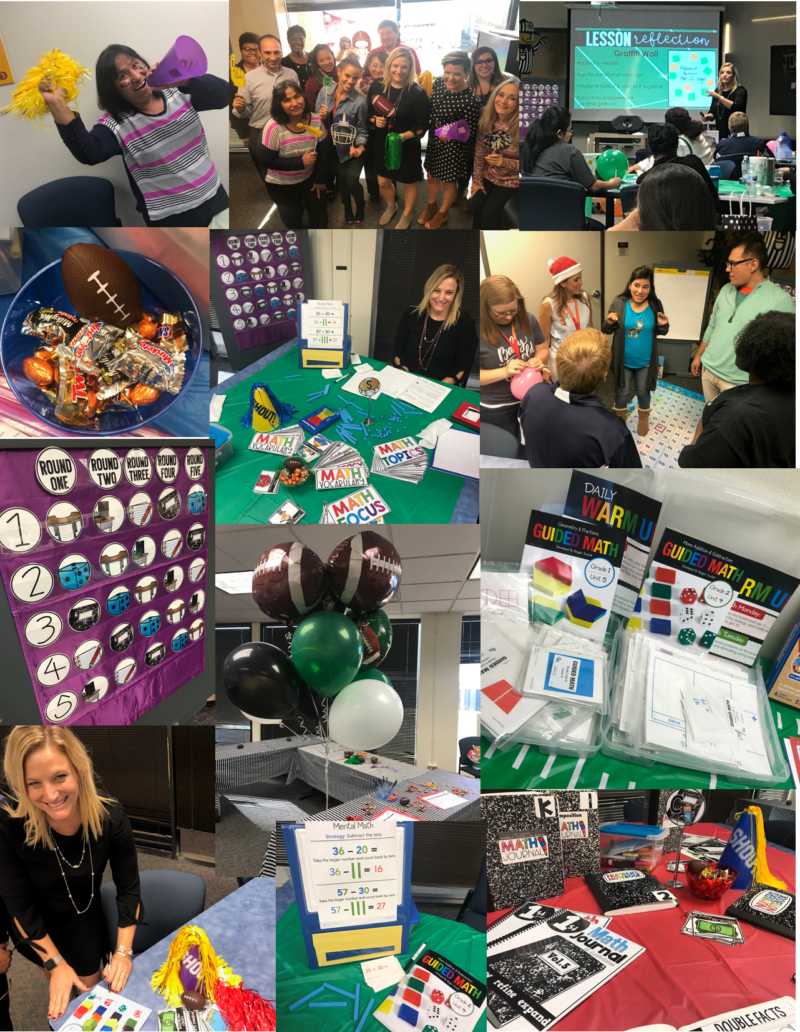 If you are looking at implementing or fine-tuning guided math in your classroom, grade level, school, or district, do not miss this conference!
| | | | | |
| --- | --- | --- | --- | --- |
| | |   | | |
| Gain an in-depth explanation of the components of guided math through classroom research, video, photos, and experiences. | | Discover powerful math mini-lessons (and how to truly manage them) followed-up with targeted, differentiated small-group teaching. | | Experience guided math first-hand by working through five rotations in grade-level teams while developing your personal implementation plan. |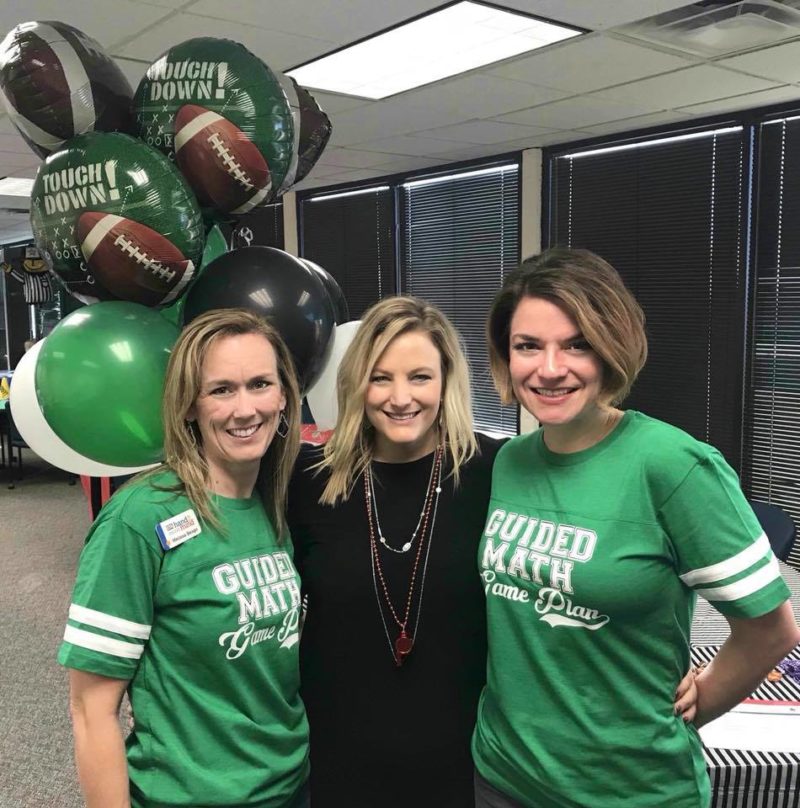 Get insider access to Reagan's management playbook!
Teacher-approved systems for managing your guided math classroom, including:
managing and organizing materials
keeping up with planning and lessons
maximizing transitions and rotations
setting expectations for and handling behavior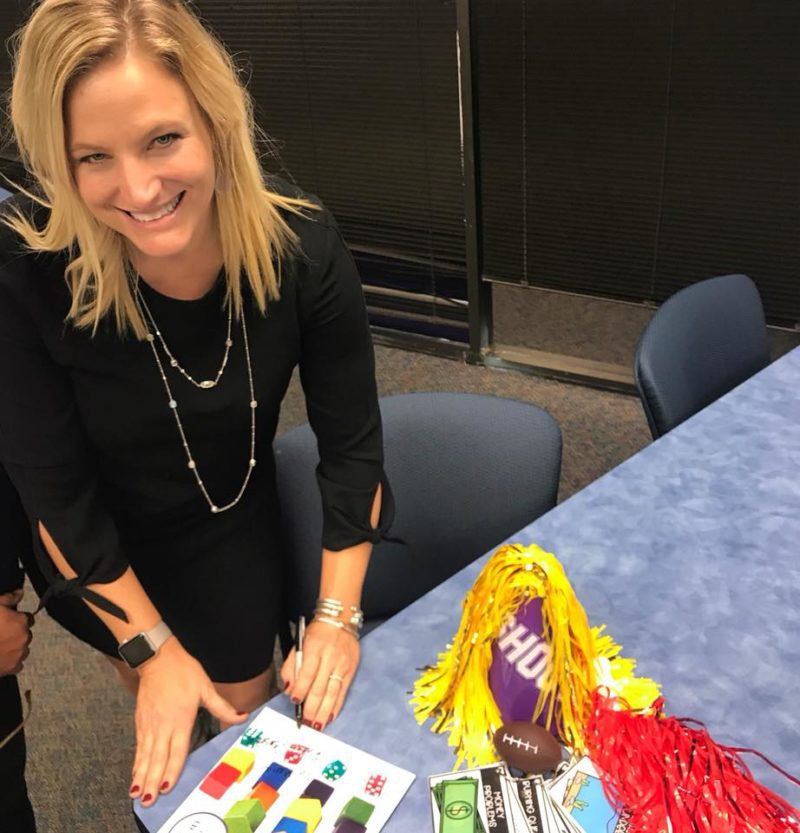 When you attend the seminar, you will receive these premium items to enhance your learning at the event and back in the classroom, helping you and your students reach the goal-line.
FREE set of guided math manipulatives
(and you'll learn to how to use them!)
FREE grade-level, ready-to-teach, prepped kit
of Reagan's new guided math resources by 

(warm-ups poster, teacher lesson plan book & guided math cards & games)
PLUS… countless downloadable guided math resources from Reagan!
More than a $80.00 VALUE included with your registration!
Dates and Locations
Albany, NY
May 8, 2018
Game Day Uniforms
Once you register, you'll have insider access!  Watch for your uniform fitting (email).  The shirt below will be black for our big game day!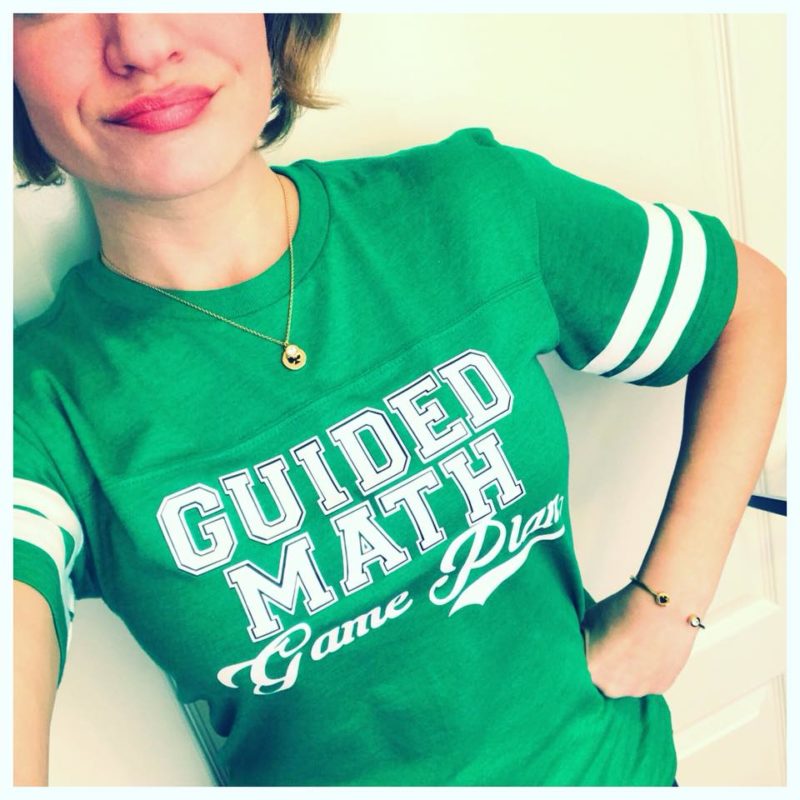 Pep Talk
We know that guided math provides a structure for best practices, but it can be overwhelming to know how to manage it all. Don't worry because we'll tackle the tough issues—like differentiation and behavior management—together with practical solutions that are classroom-ready!
We'll discover how to incorporate all of the important guided math components in a way that makes students cheer for math time and teachers teach with total confidence.
I'll demonstrate how to create a mathematical learning environment that runs itself so you can be free to focus on the unique needs of the learners in your classroom. Join me for this exciting opportunity to transform your math block and inspire your instruction!