The focus for the March writing mini-lessons is to create stronger, more developed writing!  This month focuses on seasonal inspiration, while pulling in the standards in fun meaningful ways.  The pictures show first grade templates and writing pages, but this March writing mini-lessons unit comes in kindergarten, first grade, and second grade.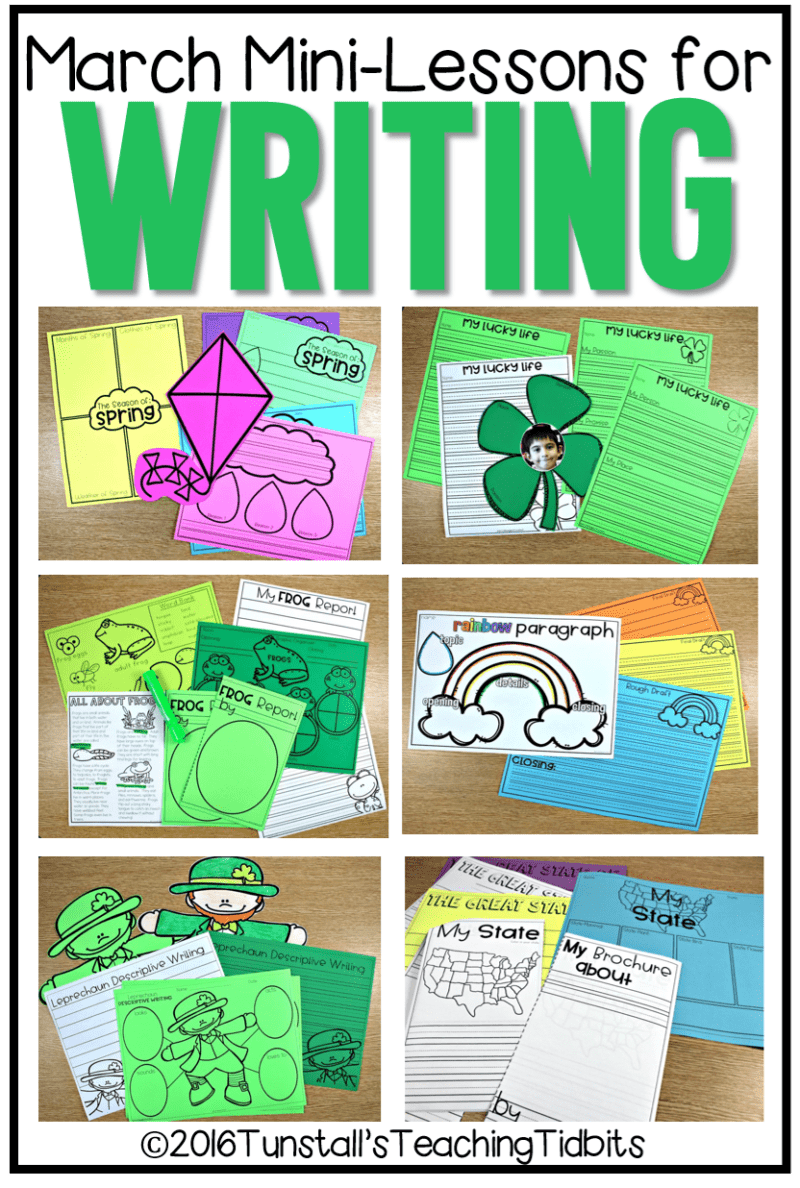 March Writing Mini-lessons
In the mini-lessons this month, students will write:
An opinion piece
A personal narrative
A How To or sequence writing
An expository report
An informative piece
Descriptive Writing
Paragraph writing
SEQUENCE WRITING
For sequence writing this month, students are exploring the life cycle of a frog. (Kinder has a different lesson)  This lesson has pocket chart cards, step by step writing, and fun cut outs if you plan to use this for a bulletin board or in a writing portfolio. I like using the different sheets for rough draft and final draft.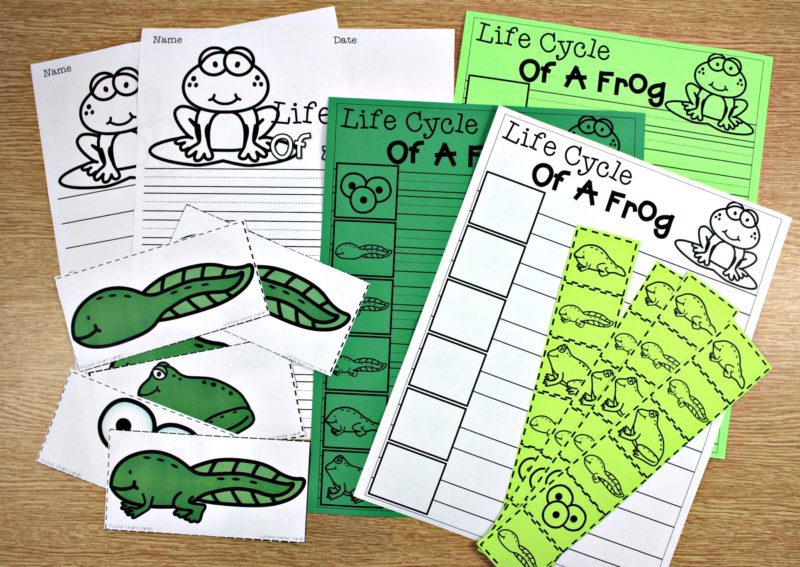 Rather than life cycles, pictured below, kinder will focus on the steps for dressing for a rainy day!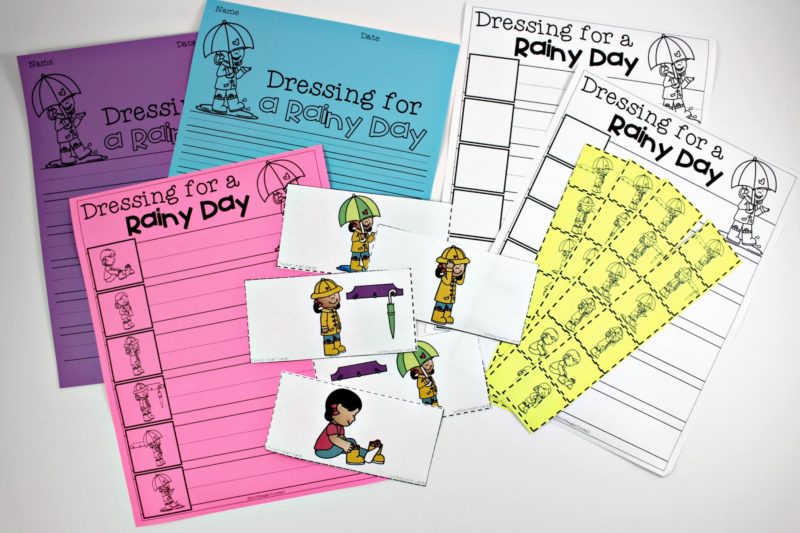 SPRING OPINION WRITING
We can hit the standards for understanding the seasons with this Spring opinion writing piece.  First, the class makes a four square answering 4 key information points about spring.  Next,  students determine their own opinion about the season of spring and fill out the graphic organizer to list out 3 details to support their opinion.  There are pre-made opinion templates for those that need that extra support.   The templates help students organize their reasons, (Supporting details), in order to write a developed opinion piece. The fun kite cut out can be uniquely colored by each student or run on fun spring colors.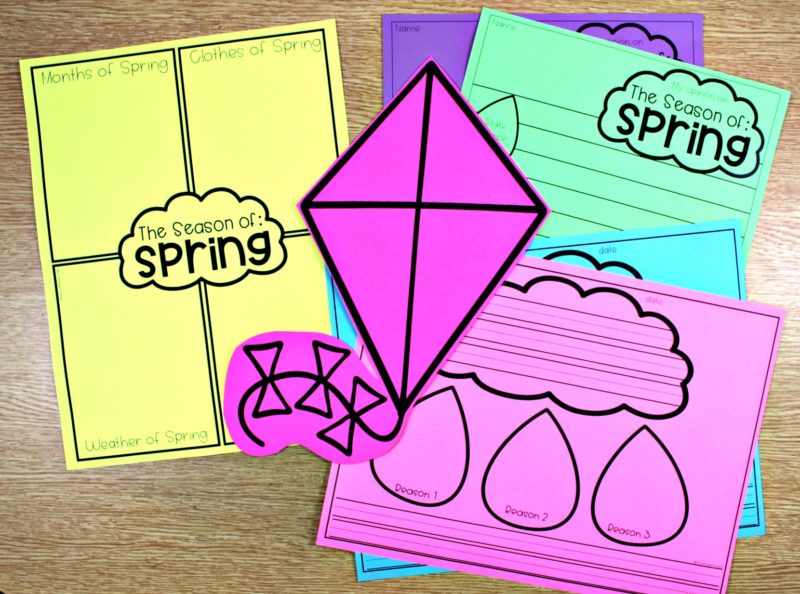 INFORMATIVE WRITING
I  love incorporating our social studies standards with writing and in this informative writing lesson, we do just that!  For this lesson students will create a state brochure outlining some fun facts about their state.  Here in Texas we never have trouble bragging on our state.
EXPOSITORY WRITING
This next piece is one that I look forward to each year.  This is where we see some serious growth in our students!  Report writing with the right amount of supportive templates makes writing a detailed, longer piece of writing stress free!  For this month, students will write a report on frogs.  Using the templates students will be able to create a booklet report about these agile amphibians!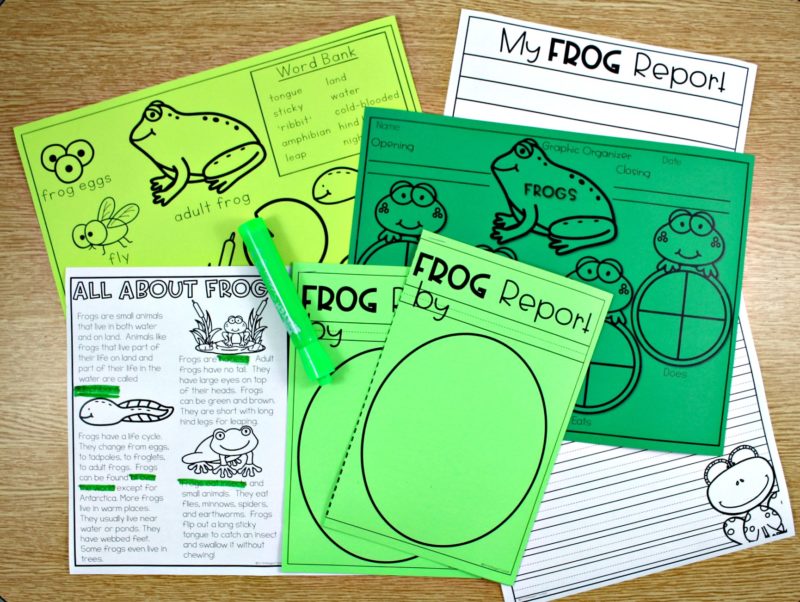 PERSONAL NARRATIVE
This month, students will write a meaningful piece about their "lucky" lives.  This lesson highlights the most important human basics and helps students to see themselves as lucky in life!  Students write about a special person, a special place, a passion they have for something, and a promise they live by!  There are tips on how to make this understandable for young learners!  The result is a very touching personal narrative. Students can also make a clover organizer with a cute picture in the middle!  The writing paper can be cut into a half page book, or left as is!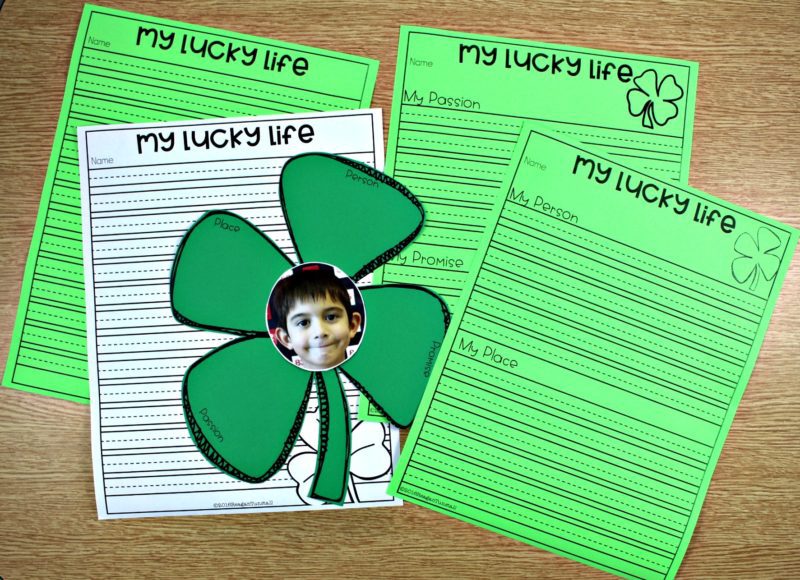 PARAGRAPH WRITING
Now that students are more developed in their abilities, it is time to begin paragraph writing!  These templates (more than shown here) will provide a step by step bridge to paragraph writing!  With your modeled mini-lesson, students will be able to dissect a paragraph by parts in order to understand and apply it to their own writing!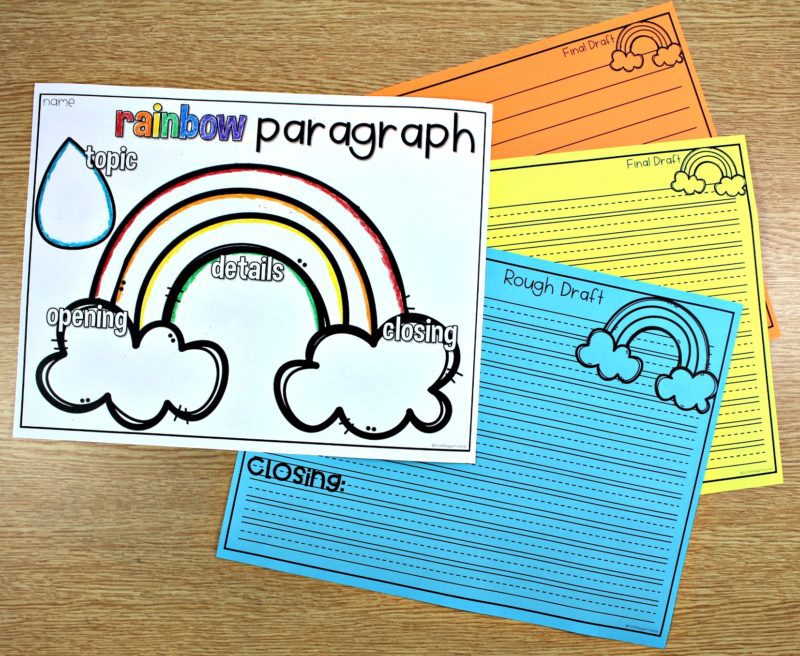 DESCRIPTIVE WRITING
Every student loves the excitement of a leprechaun!  In this lesson students will work on using descriptive words to write about a leprechaun!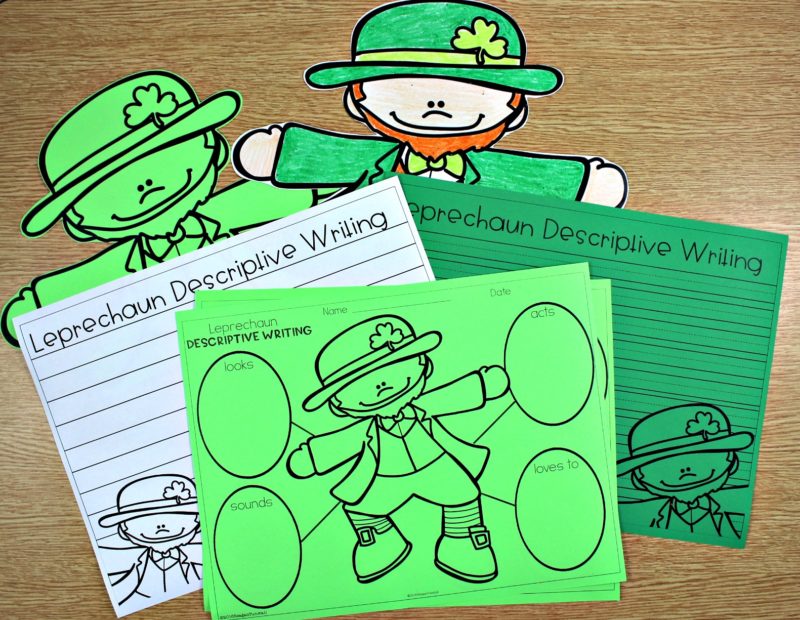 MARCH WRITING LINKS
Below you can find links to the three grade levels March writing lessons.  If you want the entire year bundled, you can look below for those links.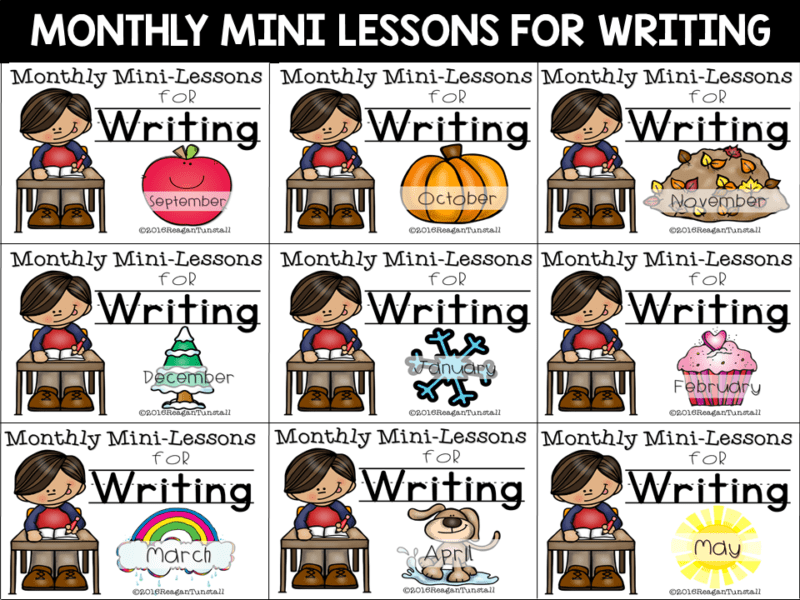 Related March Resources
If you are looking for some other fun March resources be sure to check out these blog posts!