Hello!  I'm so excited about this post!  I can finally share that I am making guided math units for all three primary grades K, 1, and 2!  First and second grade are completely finished and kindergarten has 3 units finished!  A year of guided math lessons aligned to the common core and Texas Teks! (y'all)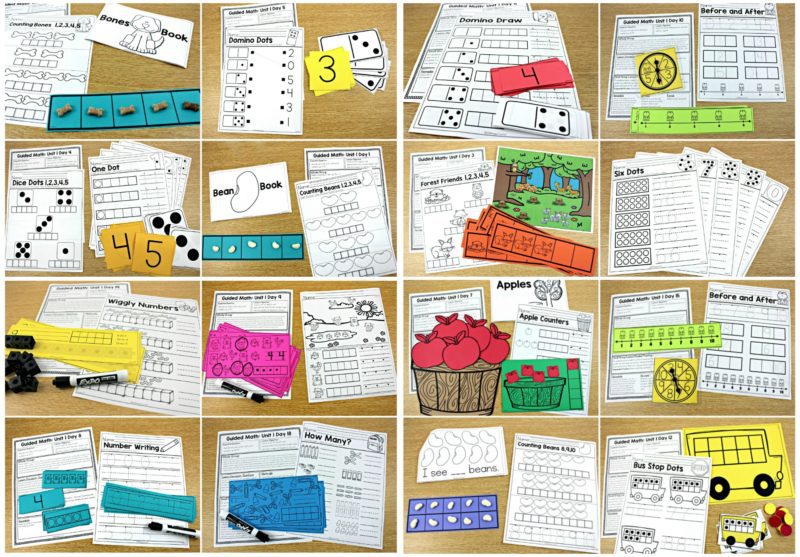 I have got you covered from the first day…..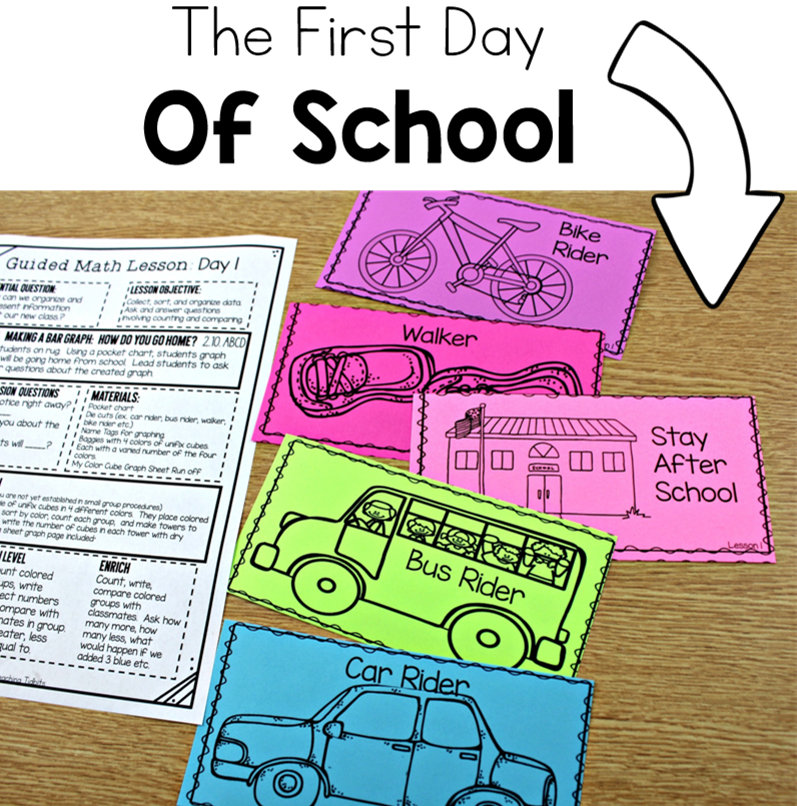 to the very last day!!!
Before I break this down by grade level, the vertical alignment of K,1, and 2 runs throughout these units!  If you have high kids or low kids that aren't fitting the lessons or differentiation in your own grade level, try the next one up or down!  The units do not have to be taught in a particular order!  So mix and match all ya like!
Kindergarten
I began the kindergarten adventure with numbers 0-10 for unit 1.  Let's take a peek at some of these lessons!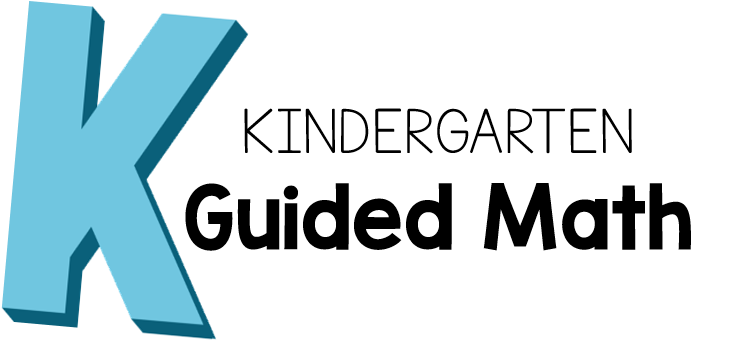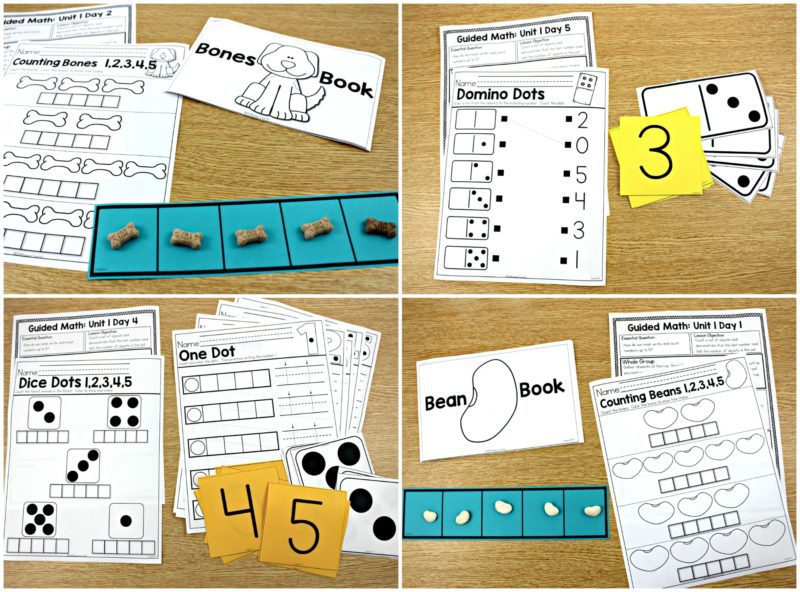 Inside the Unit:
Each lesson contains
The essential question
Lesson objective
Whole group teaching time
Discussion questions
Materials list
Guided practice/Small Group
Games/Activities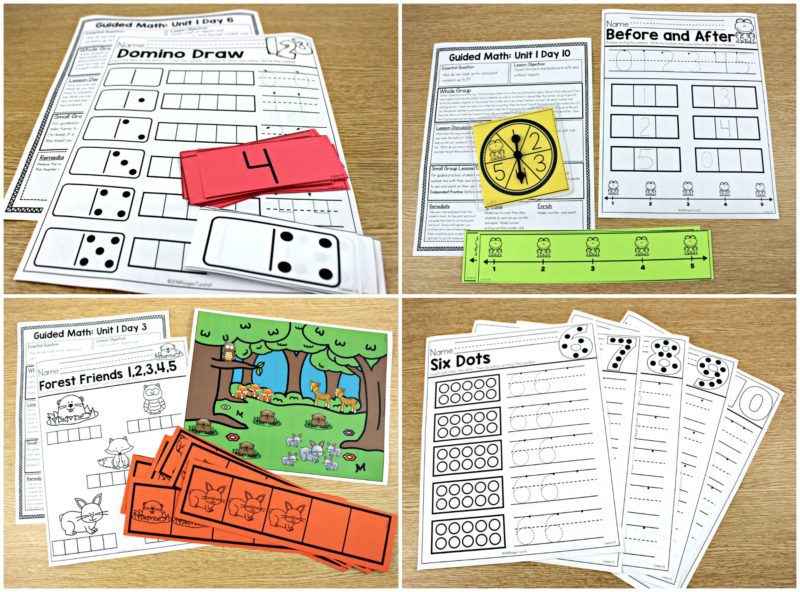 Lessons 1-10 focus on numbers to 5
Lessons 10-19 focus on numbers 6-10
Lesson 20 is a unit assessment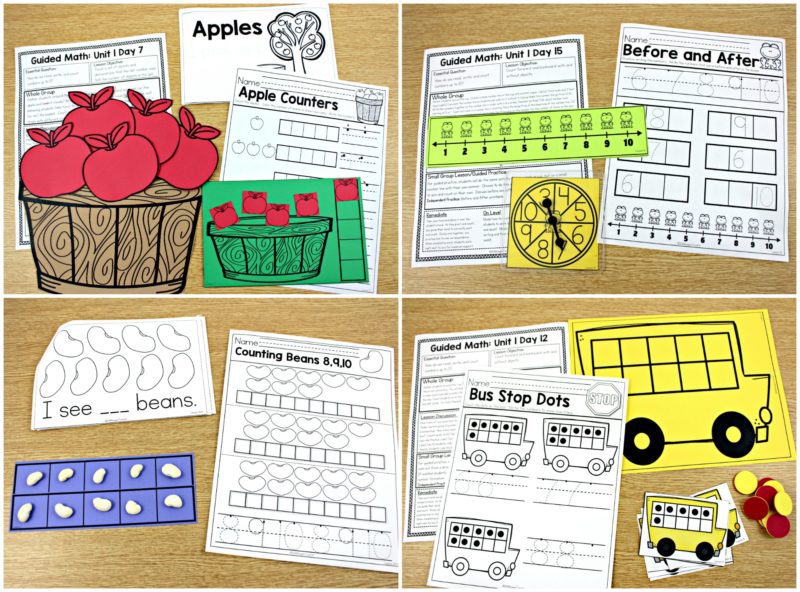 No matter how you structure your math block, you will find the materials that are just right!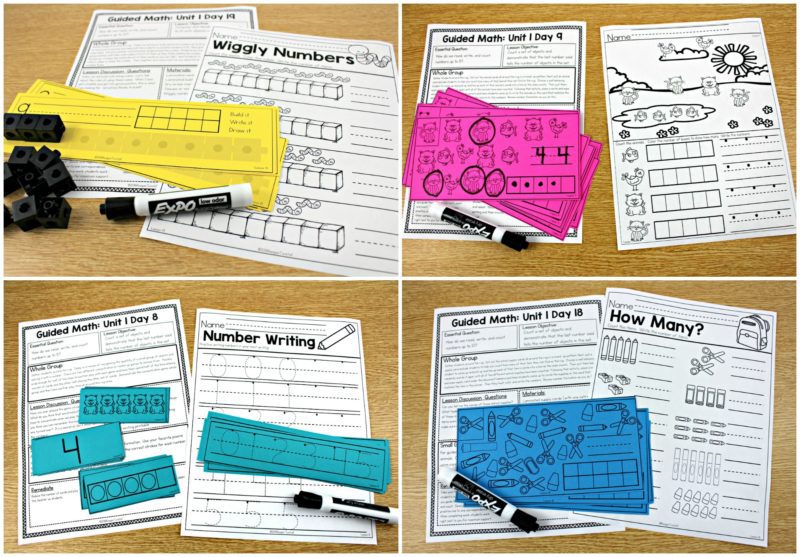 I keep the lesson plans in black and white (with a few color options here and there) It's easy to print and teach!  I love to add color to create interest on the laminated guided practice activities.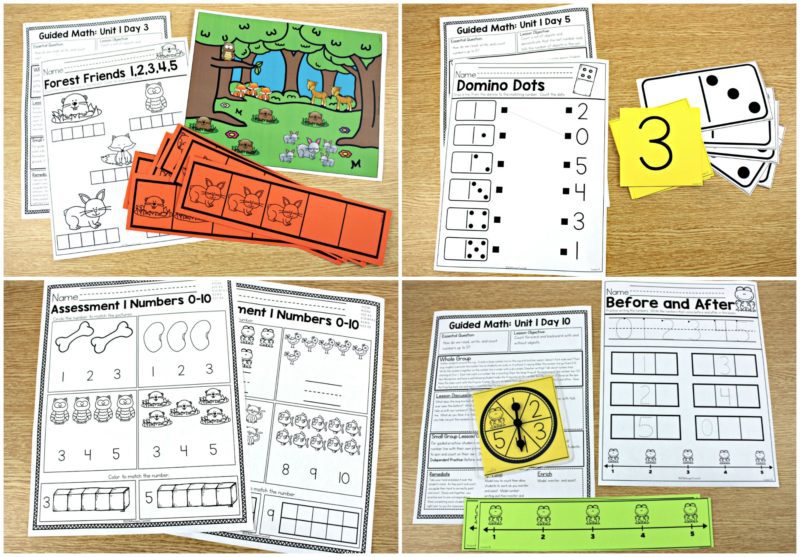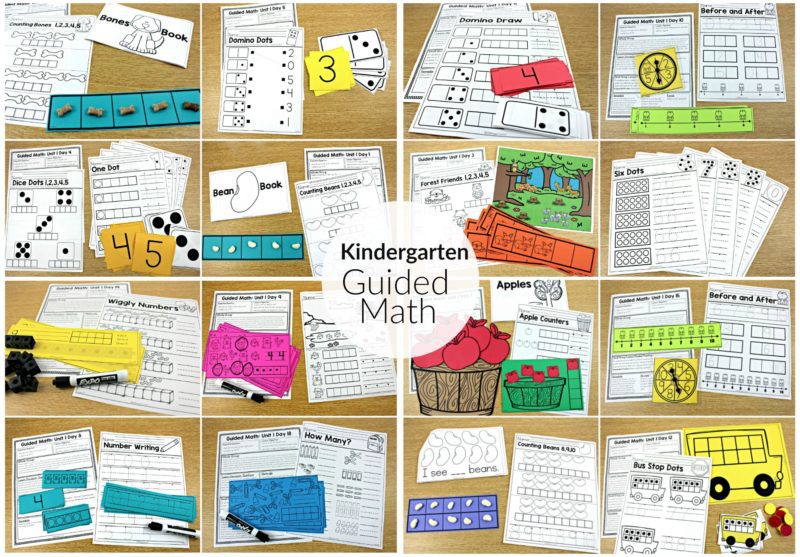 To check out Kindergarten Guided Math Unit 1 click HERE.  
To get a savings of 40% you can check out the growing bundle HERE!
First Grade
My sweet first grade that is dear to my heart!  The units for guided math are complete!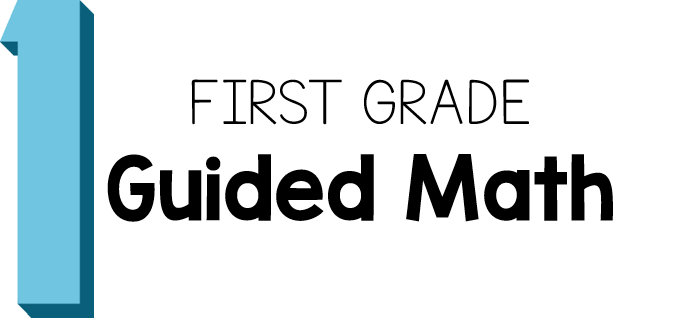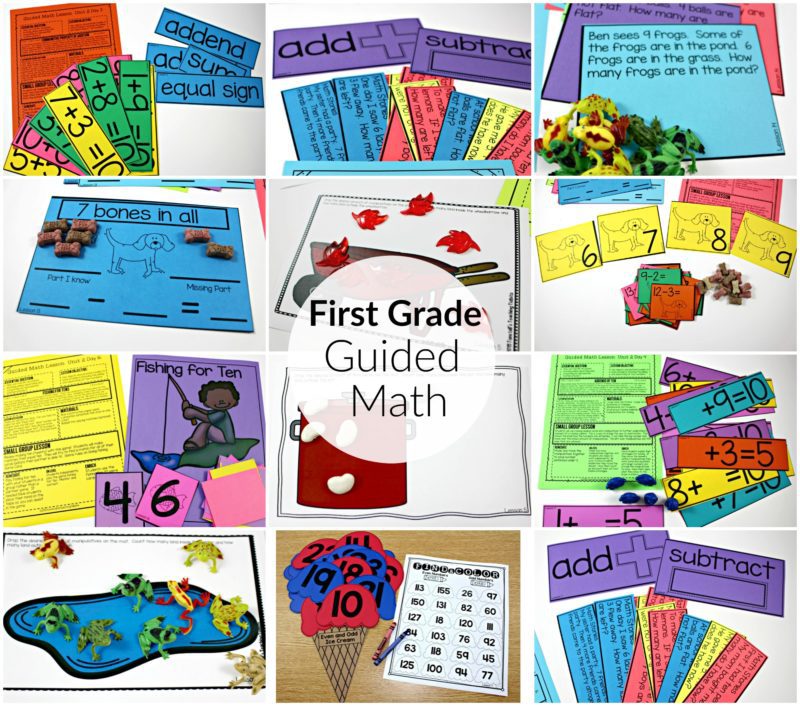 To find blog posts on first grade guided math click the links below!  These are posts from the last year.  I didn't write a post on every unit offered in the guided math series, but there are many to help give you a great picture of guided math!
Second Grade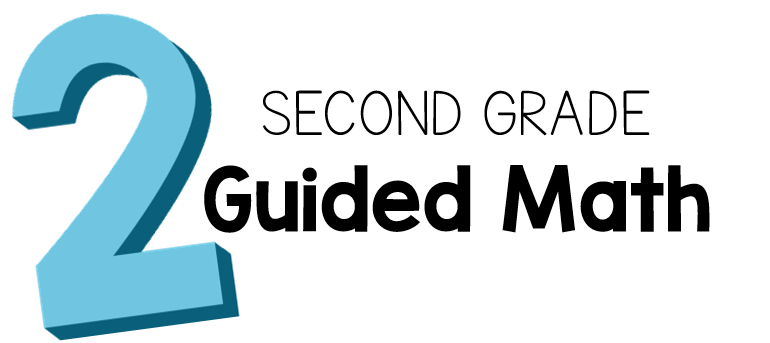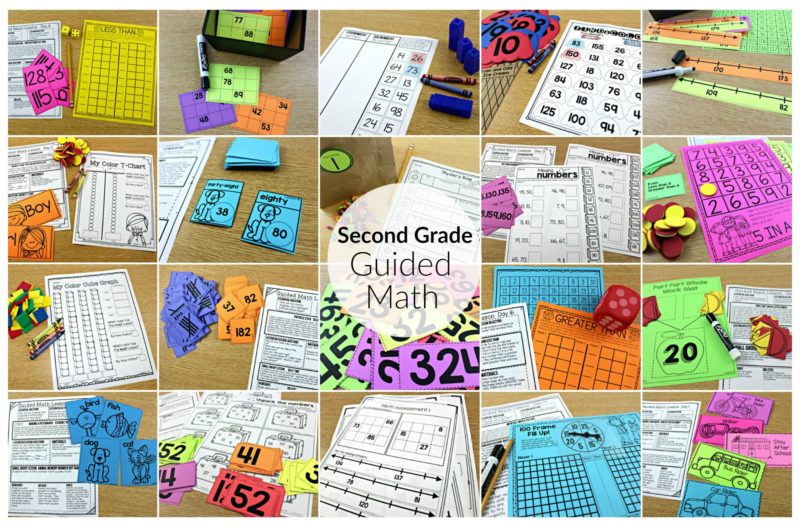 To find blog posts on second grade guided math click the links below!  I don't have a post for each of the 9 units, but this year of lesson plans is complete!
Starting Rotations
I  put together a free guide to launching guided math rotations to go along with all of these lessons!   Just click the picture below to download this guide!  You will find step by step directions for each day until you have students in guided math rotations!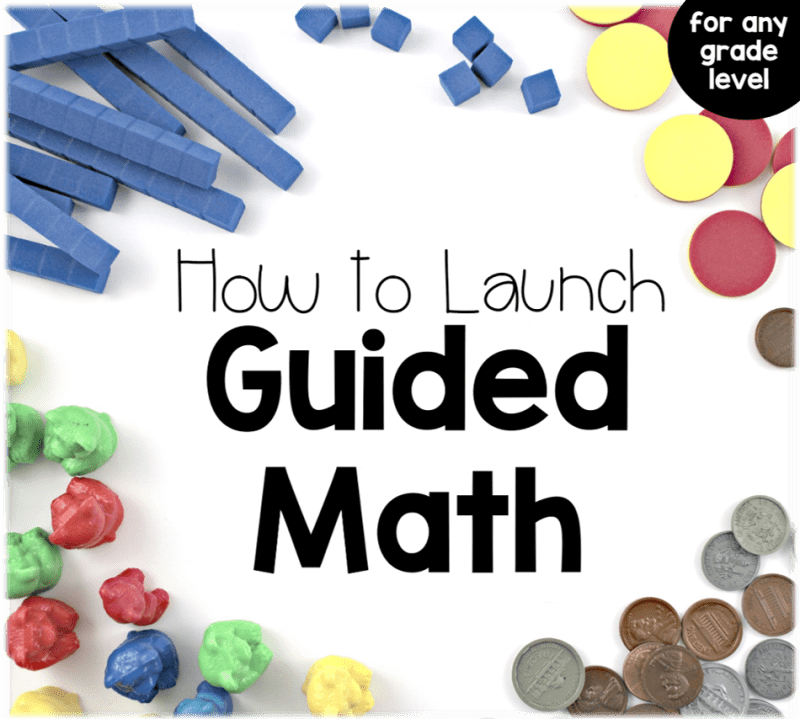 I hope this post can give you some inspiration during the summer months!
If you are looking for math centers to fill your guided math rotations check out THIS POST