Hooray it's Teacher Week!!!
Teacher week has been a long standing favorite blog reading week for years! I am going to do my best to participate this year!
5 Things about me 🙂
This is my epicenter. I have shared this picture before and I am sharing it again. We are not the family selfie taking type so I don't have very many pictures that include all 4 of us! A teacher at my school did a photo session for us last summer, and I have definitely gotten my money's worth!
I married Tony after dating 3 years. We have been married for 18 years. We married a month before my first teaching job. Let's just say that Summer of '97 was stress level immeasurable.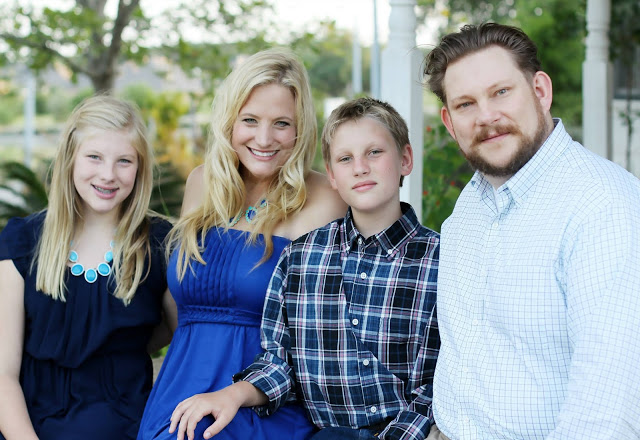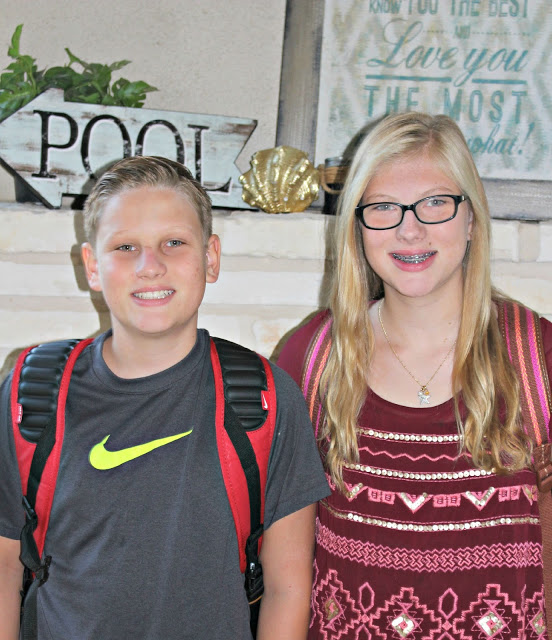 We have 2 kids. Tanner is 13 and Morgan is 14. They are absolute gifts straight from heaven.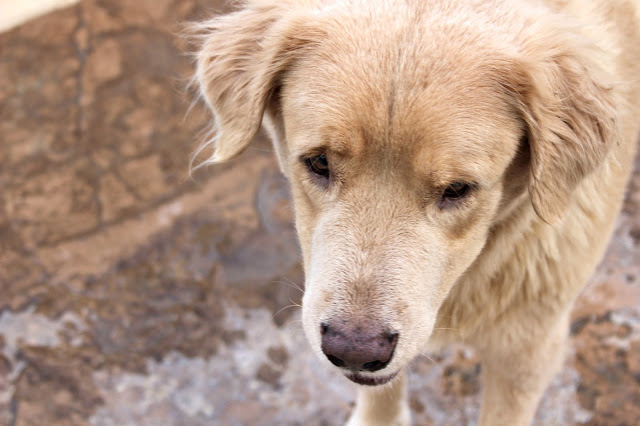 One thing about me that I rarely talk about is that I am a complete animal lover. This girl above is kind of a BIG deal to me. She's always by my side when I am home. Her name is Lucy. Her temperament is perfection. Because of her sad dog face she tends to get EVERYTHING she ever wants.
Going along with the family stuff, our favorite place to be is the beach. Every year we drive to South Padre Island and stay for a few days. It began with my childhood and I am happy to have kept up the tradition with my kids. There were years where we didn't stay more than a day due to money, but we have to see that ocean and touch that sand no matter what!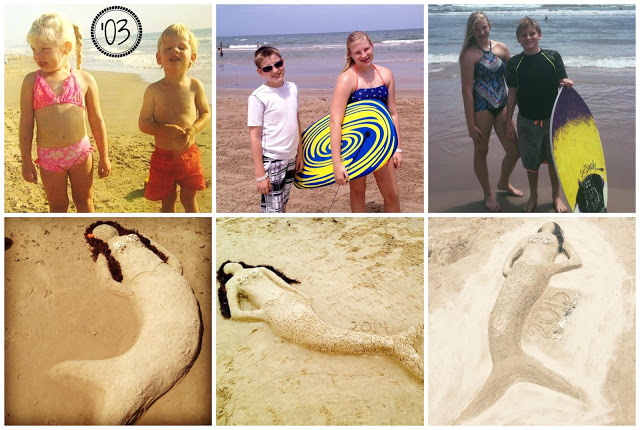 You can always find us making sand creations. One thing that is a must is a yearly mermaid.
2. A second thing about me is that I am a homebody. I love to be at home more than anywhere else! We moved to Texas from California in 2007. Because of the cost of living in California, we were able to sell our home in California and purchase our dream home in Texas without going out of our comfort zone. Here are a few of my favorite things in my home.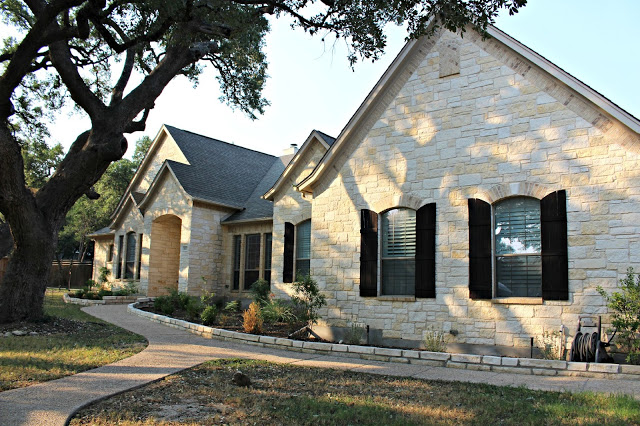 I recently found this T and fell in love. My husband asked why there was an L on our door and he always says…Lunstall now…sigh…I try so hard y'all.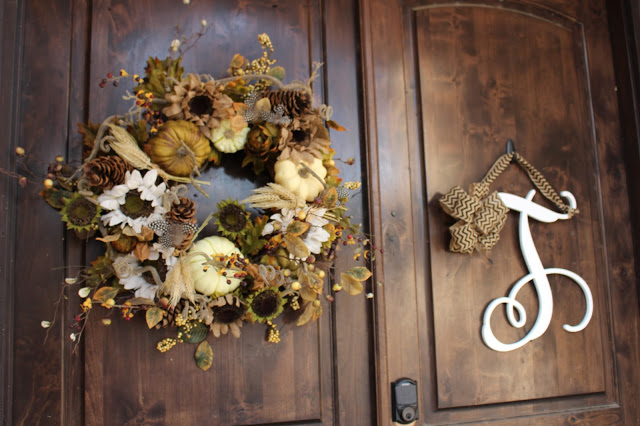 The silver birds below on the left are my favorite decor item in our home. They were in my father's home growing up and now they are in mine. I love them so much! The second item that is really special to me is in this little side hutch of our entertainment center.
I have wonderful prayer warrior parents that have been praying for us over the years. My father gave me this Prayer of Jabez below and I have prayed it over my family many many many times! It is very special to me! I don't usually recite prayers as much as I just talk to God, but with this one I do! I just love it. I believe that God turned our lives around 100%. Not too long ago, our dream home was up for sale and we were swallowed in debt. You can read that story here.
3. Another favorite in my home is my children's creations. I love seeing the world through their work. I have framed their pictures and artwork through the years in the hallway that leads to their rooms.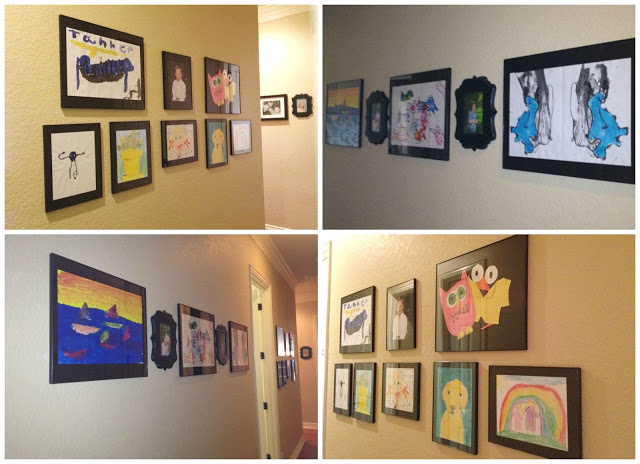 4. One thing that our family adores is family movie night. It happens all the time around here. Sshhhh sometimes on school nights too! When we first moved into our home, my husband said someday we will put a TV out on the patio over the fireplace. In the winter we will have hot cocoa and watch a movie snuggled together in blankets. This just went in yesterday and we are so excited to try it out. Now all we need is that cold weather….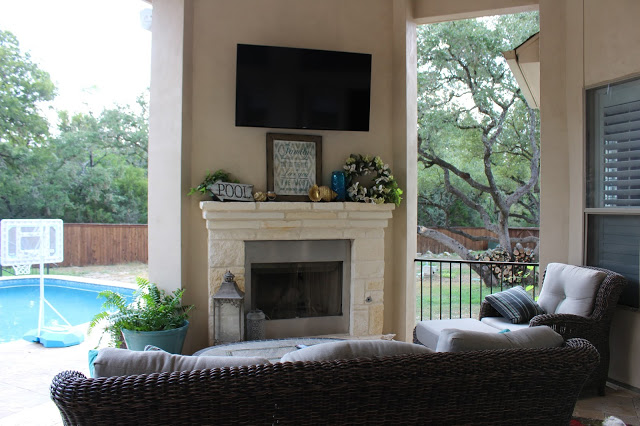 The firewood is ready!!! (Thankfully we can just use the trimmings from our own trees and not have to buy it)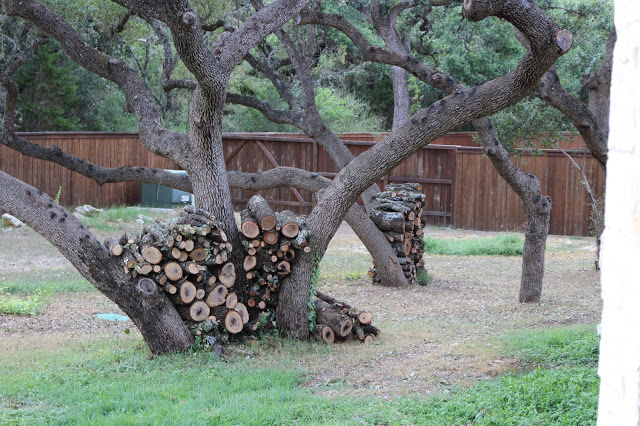 Our home is already decorated for Fall. I am not even ashamed. Fall is my favorite decorating season so I am going to take full advantage. My home has a lot of dark woods so I feel like it just makes sense to go fallish! (I seriously got my money's worth on these pictures!)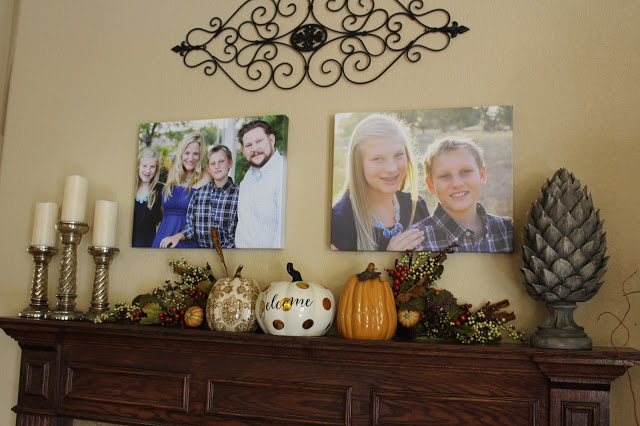 5. The thing you may know best about me is that I love all things teaching. I knew I would be a teacher in kindergarten. I have always known and secretly planned my bulletin boards since I was 5.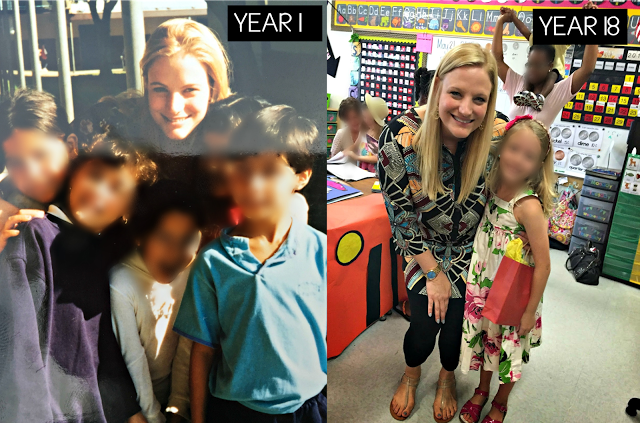 Along with that love for teaching is a love for professional development books. I wake up thinking about them. I LOVE to read them, highlight them, try things, decide what I believe, research more, try more things, form beliefs, read again and on and on and on…it's just a passion!!!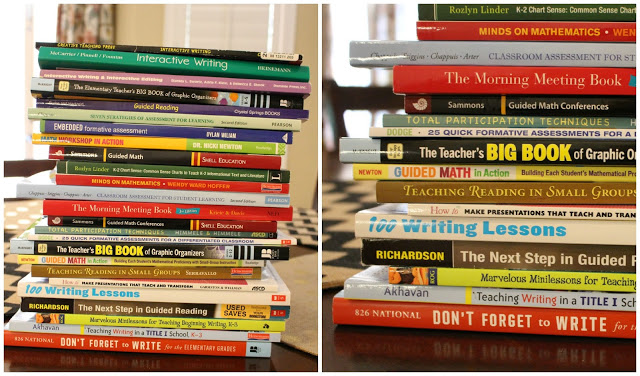 I am so glad you visited for teacher week! I hope you link up! It's so fun getting to know each other beyond the classroom!
Click this button to head to Blog Hoppin' and check out more posts!