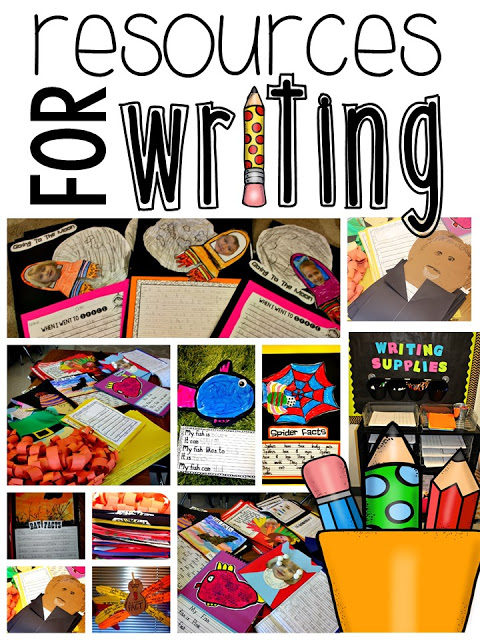 Teaching writing can keep you up at night. It's tough to be sure that you are getting everything you can from your six and seven year-olds. It's a synthesis of skills that are still developing! Although difficult at times, the rewards of consistent daily practice pay off. It's incredible to see the transformation of work through the year!
In our room we have a writing center which houses the materials for two parts of our day. One, the writing rotation during our guided reading block, and two, the writer's workshop materials for our independent writing time that follows a direct teach mini lesson on writing.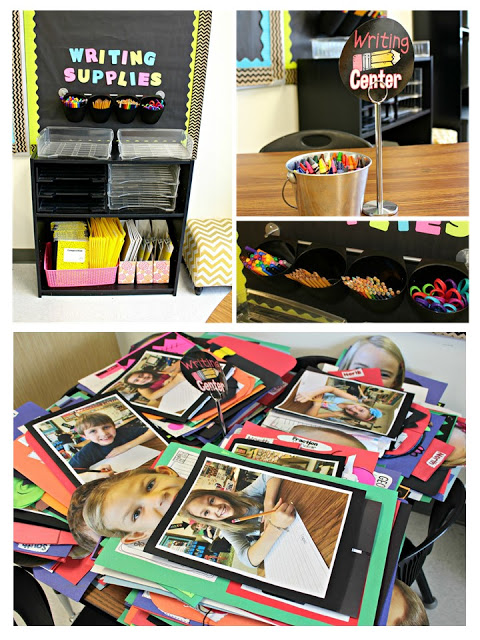 In the above picture I have stacked all of the writing portfolios for our author's celebration day on our little writing table. It's such a joy to see a tangible record of all the day to day work that has occurred over a year's time!
For Christmas in July, you can grab all my writing units on sale today!
From writing with art projects, to engaging writing lessons for your mini lessons and writing center, you can find it all by clicking the Christmas in July graphic below.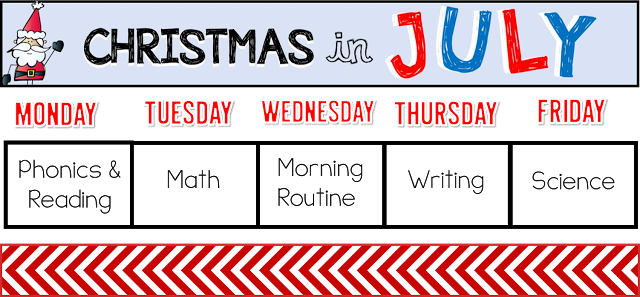 Happy Writing!