Do your kids naturally SHINE in the hallway? Yeah mine either… Unless of course I have laid the groundwork to get them excited about traveling through the campus! No seriously it can be fun manageable er um….successful!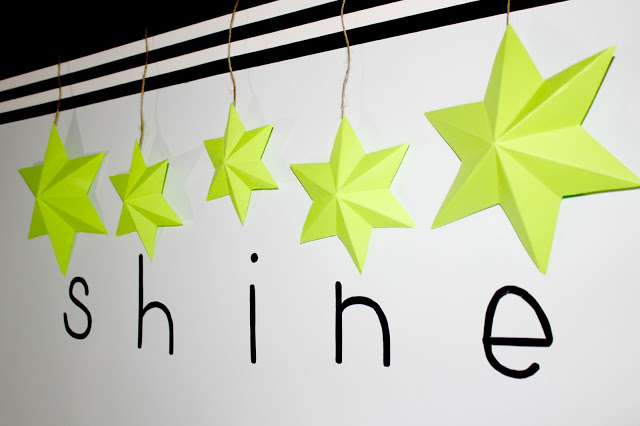 Each letter in the word shine stands for an expectation in the hallway. If students receive a compliment from a passerby on campus while traveling around the school, they earn a star. These stars can hang in a special place in the room, or even down from the door frame. What does it mean to shine?

As soon as students earn all 5 compliments they get a free privilege of your choice! Some ideas as privileges are using markers on an assignment, taking shoes off for a lesson, a read aloud outside on the grass, and 10 minutes of sidewalk chalk on black butcher paper in the room.
I would love for you to share your favorite free motivators!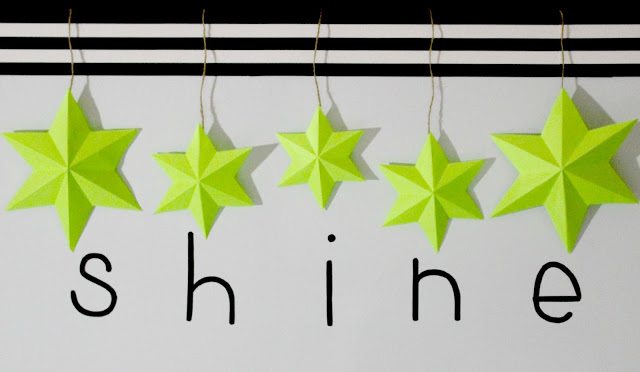 I used Vulcan Green to make these 3D stars. Because they are different than the usual flat star or piece of clip art, they are special. It is kind of a big deal to earn them!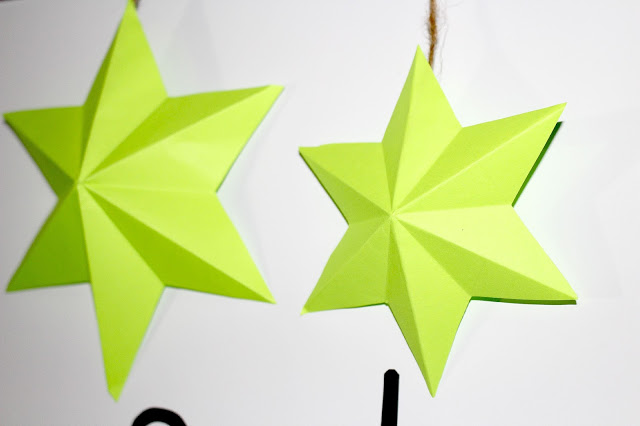 My 14 year old daughter made the stars for me as I took photos. I will explain the steps but I also took a video of her making one so you can really see it.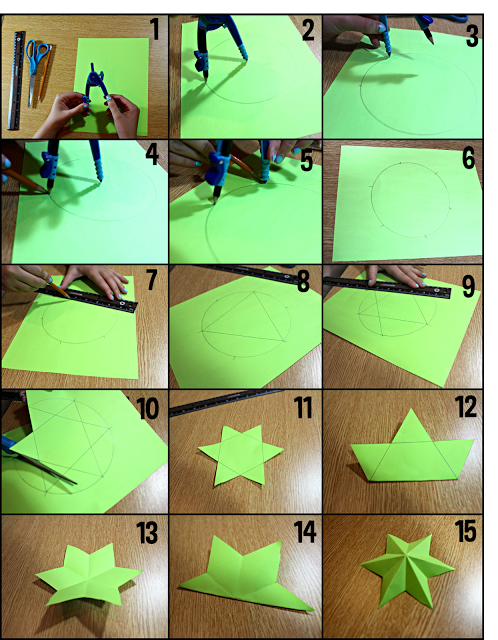 Make a circle of any size on the paper. (1) Using a compass is easiest but not necessary. Once the circle is made keep the compass in tact and make equidistant tick marks around the circle. (2) It should make 6 tick marks no matter the size of your circle. Just keep moving the compass around the circle by picking up one side and swinging it around to mark the circle. (3,4,5,6) Once all your tick marks are made around the circle, take a ruler and draw a triangle using every other tick mark (7,8) Then make a second triangle with the 3 remaining tick marks (9) Tada! You made a star. Now cut out your fabulous star (10,11) Next, make 3 folds opposite points around the star (12) Flip the star over (13) Make three more folds with two points up for each fold (14) When this is finished you will have a 3D star!
Here's a time lapse video of my daughter making a star.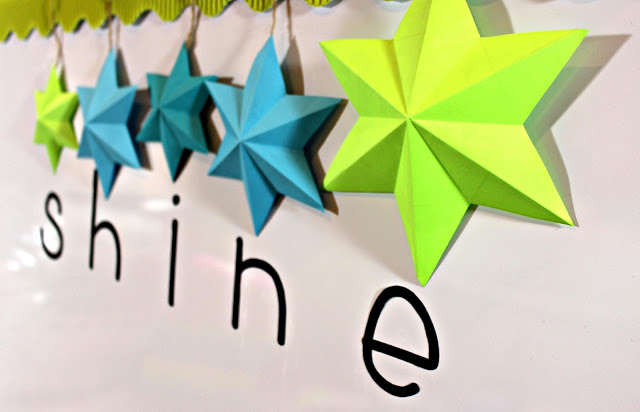 Stars made with Vulcan Green, Lunar Blue, and Terrestrial Teal by Astrobrights
Shine on!