I couldn't be more thrilled to share about this unit that Cristina and I have been teaching! If you have access to iPads then you are ready to have a blast studying, analyzing, and sharing all about weather with your kids!
First we partnered up and studied the weather on iPad. Everything we did is explained step by step in the lesson plan!
We watched the video tutorial and enjoyed playing meterologists as we predicted rain or no rain.
We learned about a location around the world through a post card with specific information just for us! We used iPads to check out our location of study!
We compared the weather in our post card city to our own city.
Students loved looking at all the different weather books. The more they learned, the more they wanted to learn!
After comparing the post card city to our own, students wrote a post card back sharing all the important information they had learned!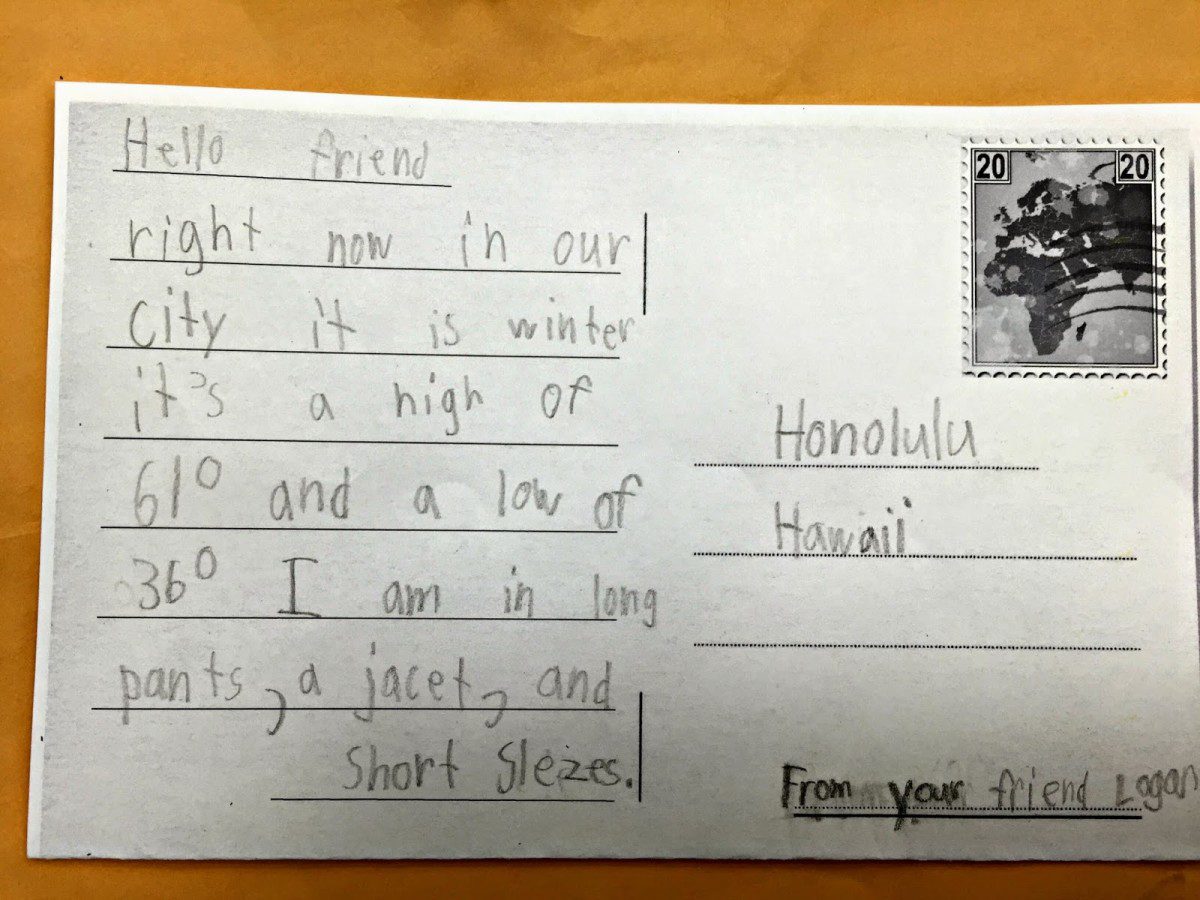 Shock broke out around the room as we discovered the weather prediction for Saturday! Most of my students have never seen snow because we live in south Texas. It was just about the coolest thing to be able to see these temps and this forecast on our iPads. (Sadly the snow didn't come. We did see 32 degrees all day with moisture!)
Checking out weather on other continents…
As an extension to the lesson, students can create a forecast and play meteorologist with the extension lesson included in the unit! Using props and a student colored background picture, students can report the weather!
We show you how to green screen with iPad…
Could they BE any cuter?
You can even have a forecast viewing party with all your recorded forecasts!
It's not hard to have your students analyzing, comparing, and predicting weather!
This is the first in the next series of iPad Essentials Units.