We've been learning about Veterans in our room. It's taken over math, reading, writing and even a little art thrown in the mix! We ended the day with God Bless America and I may have gotten a BIG CASE of goosebumps as all twenty little voices sang out in unison. My goodness it was wonderful.
Here's what we've been doing and will continue to do this week.
In our Attention to Writing Station we visited the new words wall and wrote in our journals. Some students made lists, some sorted, some made sentences, but all were loving the new cards for inspiration! We will be working with parts of speech this week so I have some big ideas for those lists that some of them made!
During guided reading we were able to tackle some close reads on Veterans Day.
During Math Workshop, we worked on solving word problems. We loved that our stories were all about the military! I was observed during this time and my administrator made a note about loving the cross curricular integration! #happyteacher #happystudents #happyadministrator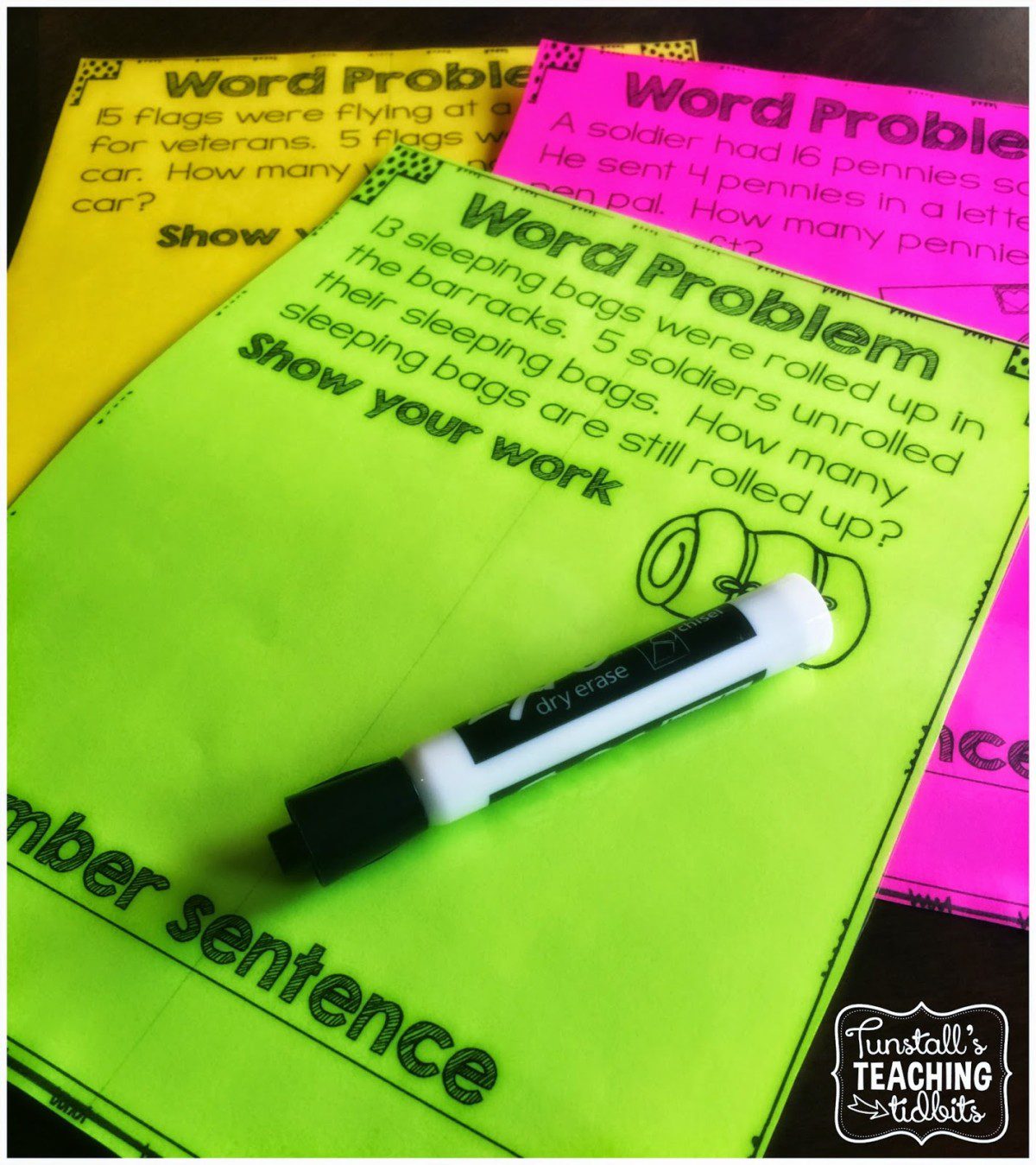 We've also been solidifying our skip counting. These military mats were engaging for my kiddos. Some counted the ribbons to help them stay on track when they were unsure. It was great that they could self check!
This little math tub was happening too. Students worked in pairs to feed the squirrel 50 acorns! They had to order them in 2's and record it on the recording sheet. This came from the nutty for numbers pack.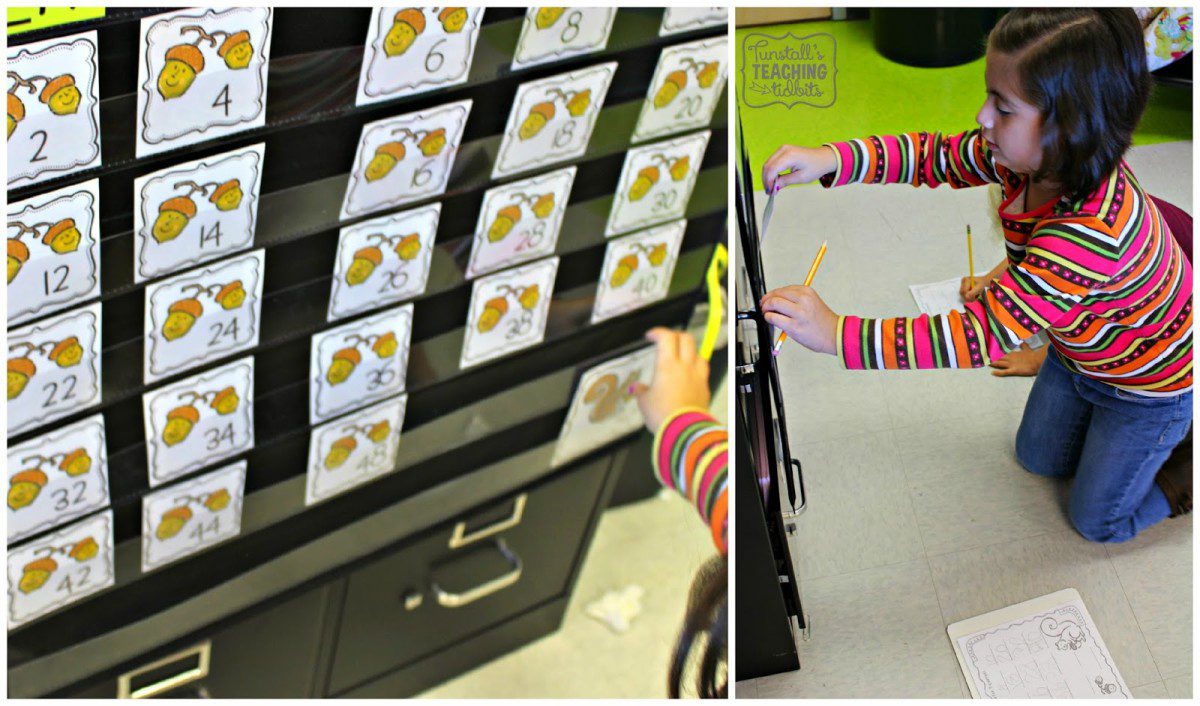 During writer's workshop we took all our previous knowledge, and wrote about/to veterans. Students were so tender. It was such a wonderful time when they thought about their learning and applied it to writing. Many of my students have a parent or grandparent in the military so there was a lot of personal reference happening too.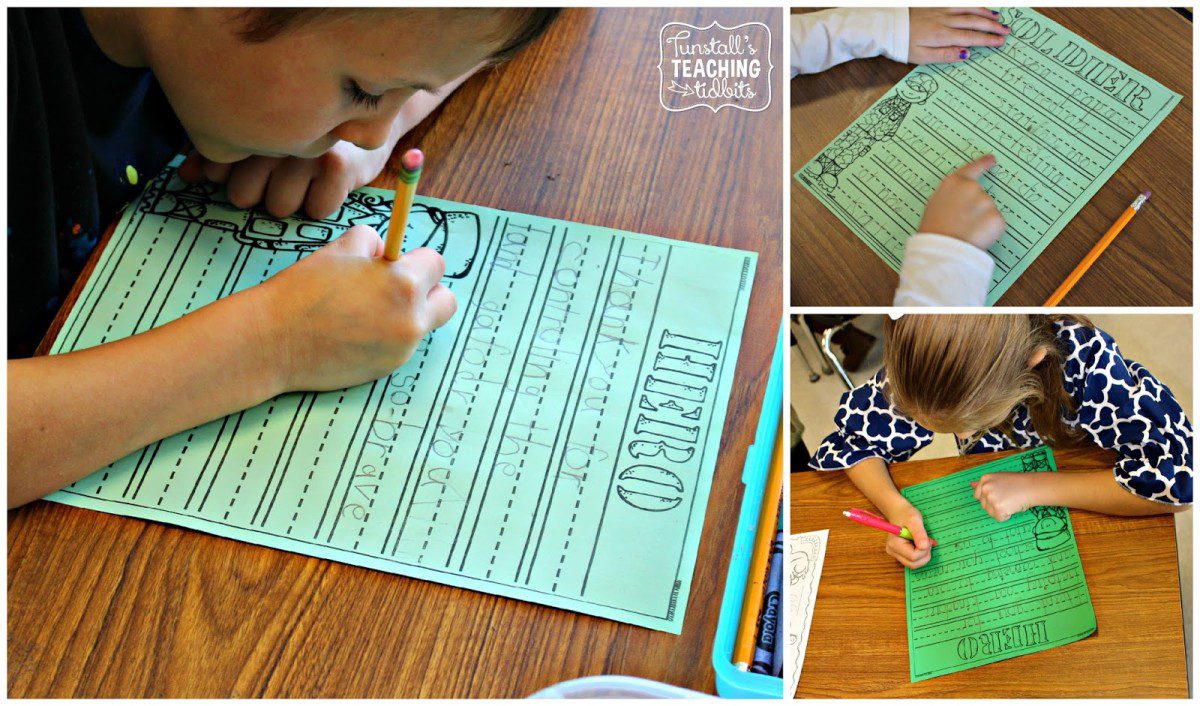 Because our assembly is tomorrow, I quickly hung them outside our door on our LONG skinny bulletin board.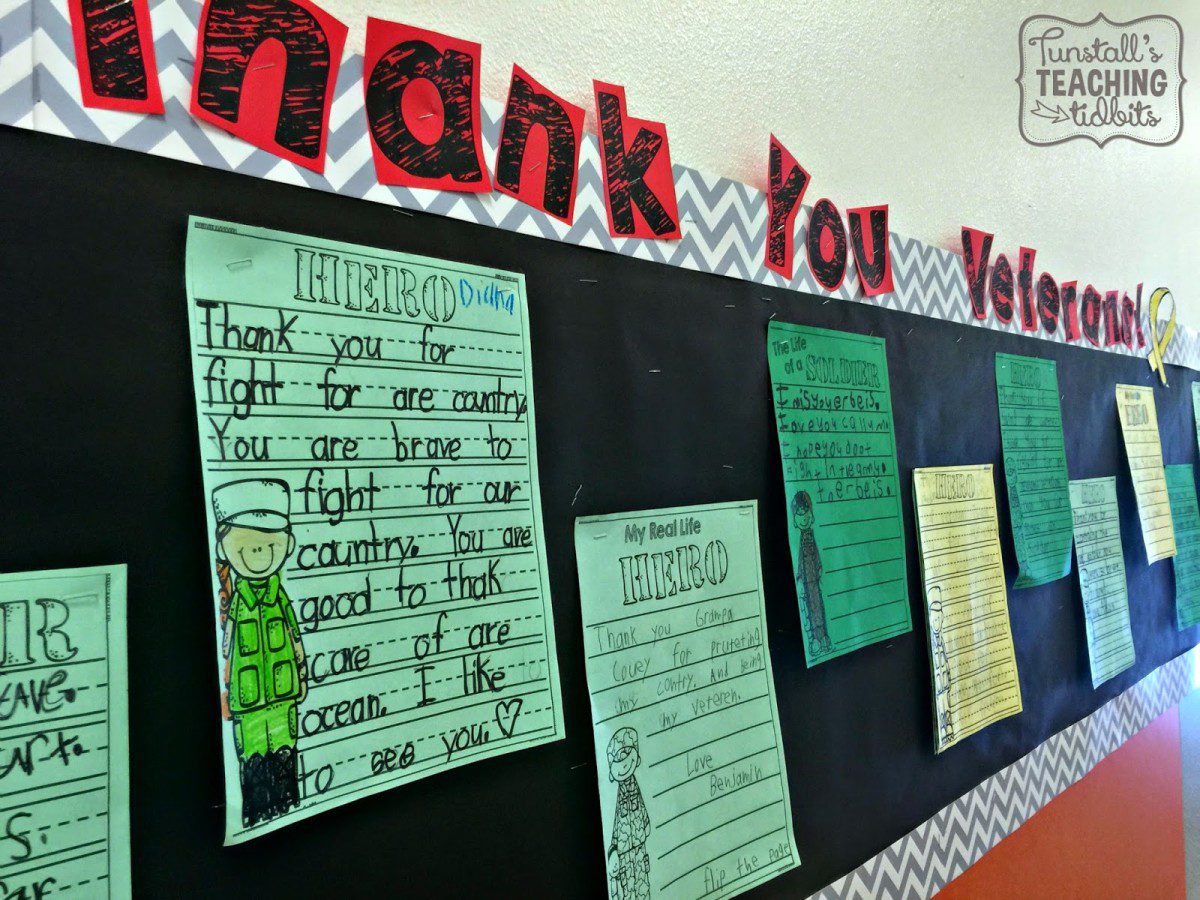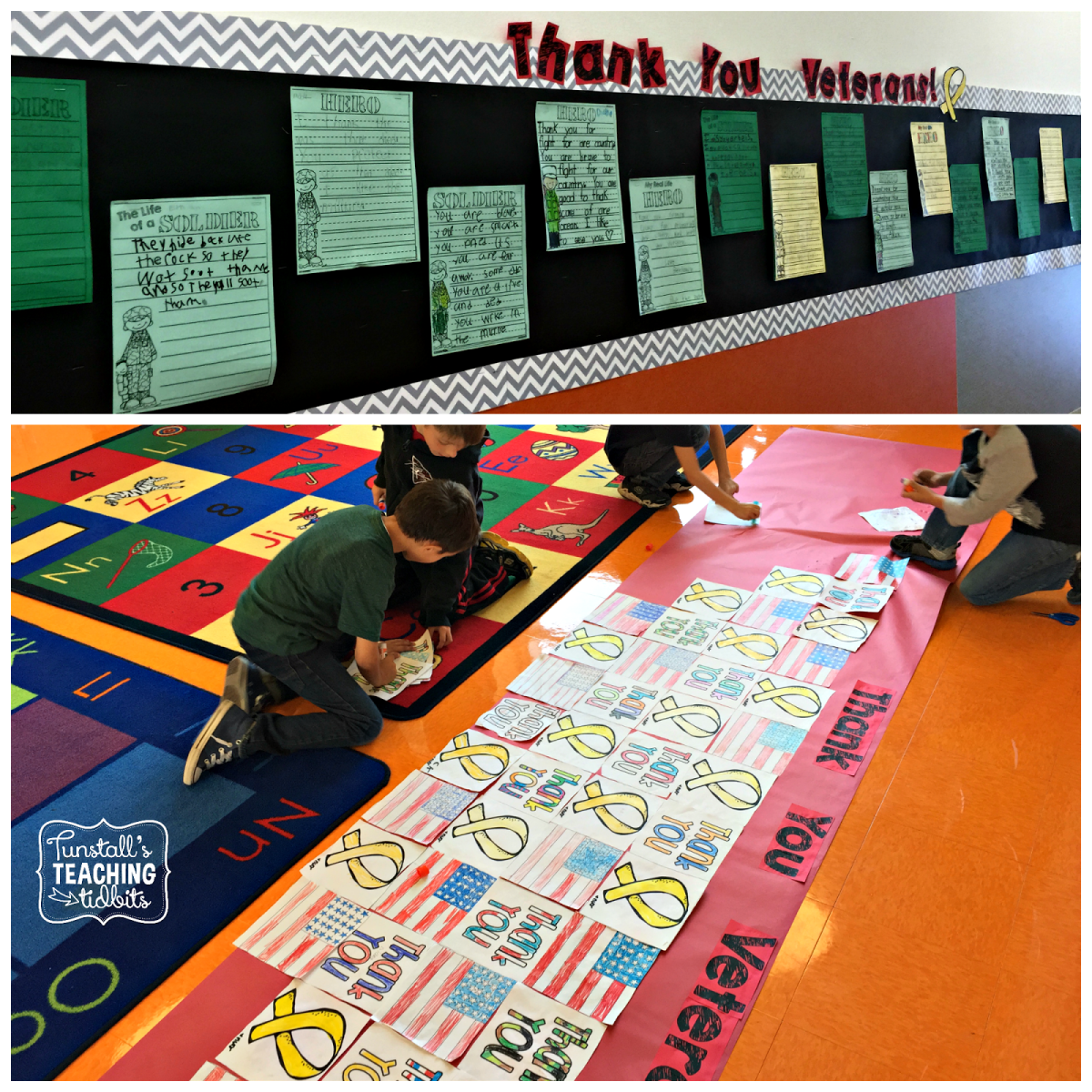 We ended the day making a banner to put up tomorrow at our assembly! I can't wait to put it up tomorrow and see their excited little faces. This has been a favorite unit of study so far!