Hi! Last week was my first week back to school.  I am so thankful for Labor
Day! My body and mind can really use an extra day to recover!
Back to school time is a beautiful fresh start but along with it comes a lot
of training!  Today, I hope I can share a helpful tool to make our
training run smoothly!
First, I created some guided reading posters to help introduce building
stamina, reading workshop, and 3 ways to read a book!  These are always
monumental mini-lessons that I refer back to for the entire year of
reading instruction!  I went for it and had them made into posters at
Office Depot!
They are 18 X 24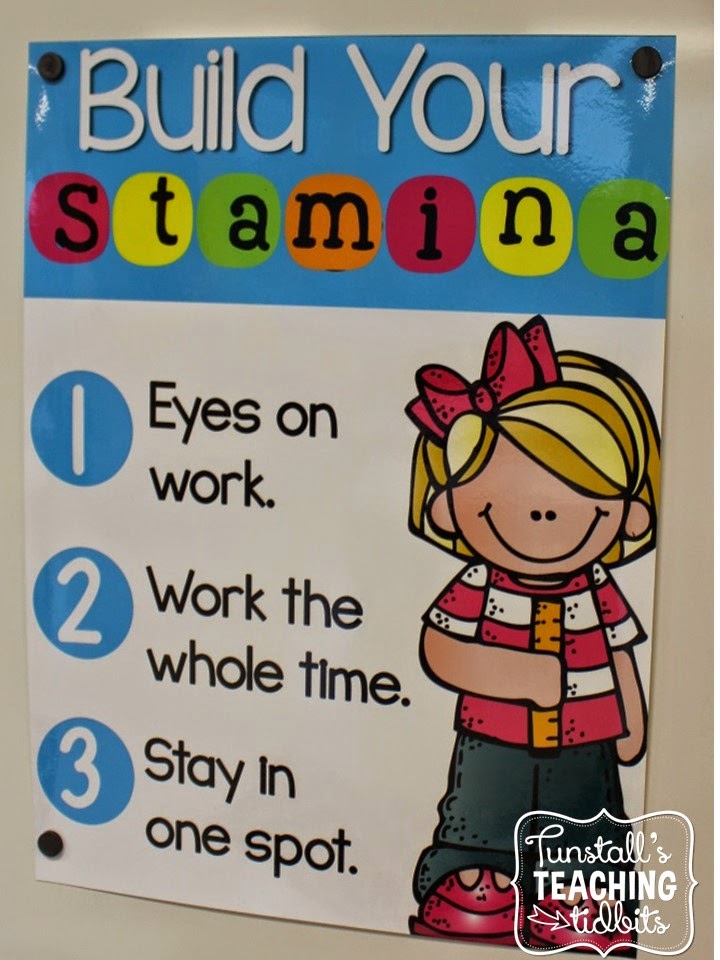 You can get these free in my store here!  (If you need math, I have that free too)
We practiced our reading stamina three times our first week and our best
time was 8 minutes!  (I may have looked away when one stray eye met
mine)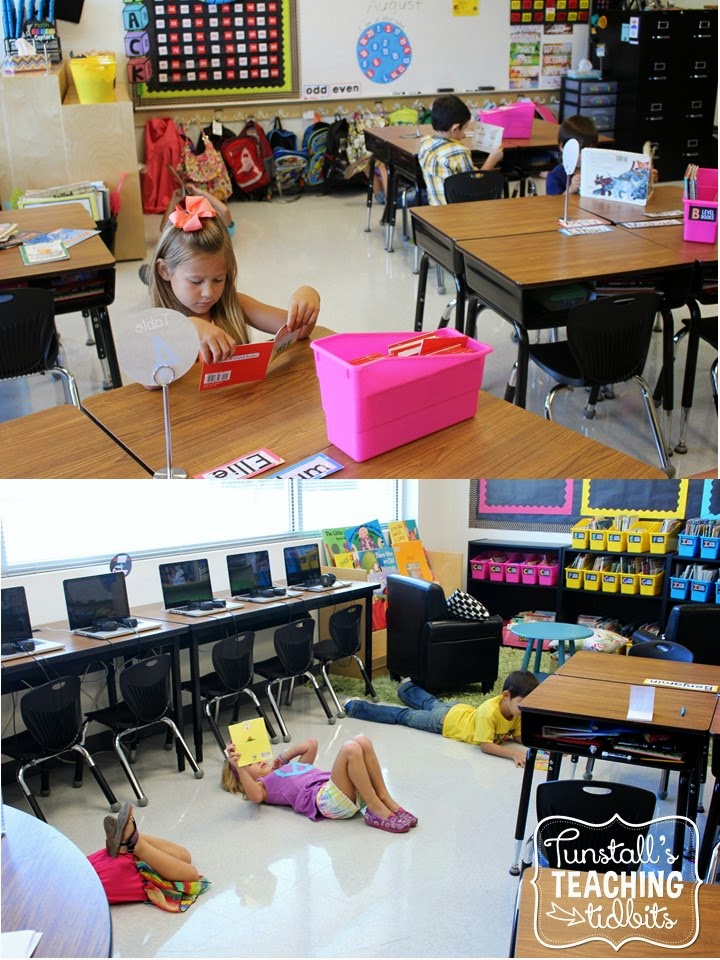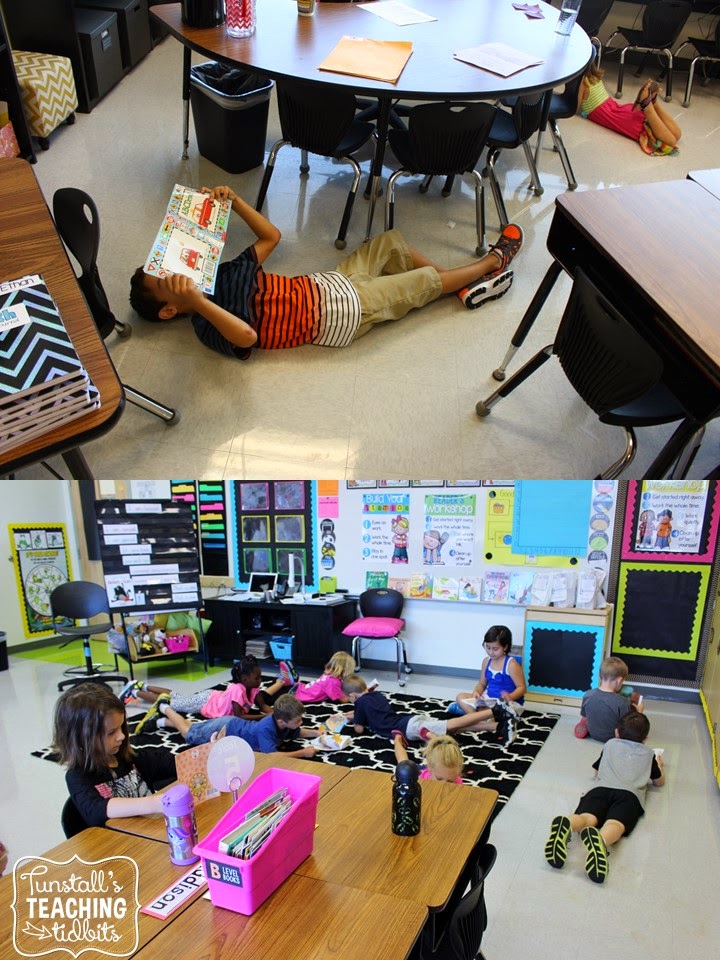 I made a hand drawn chart to keep track of our progress.  One more way to
get that graphing in there, right?!  Next week, students will put this
same information on their own graph to keep in their portfolio.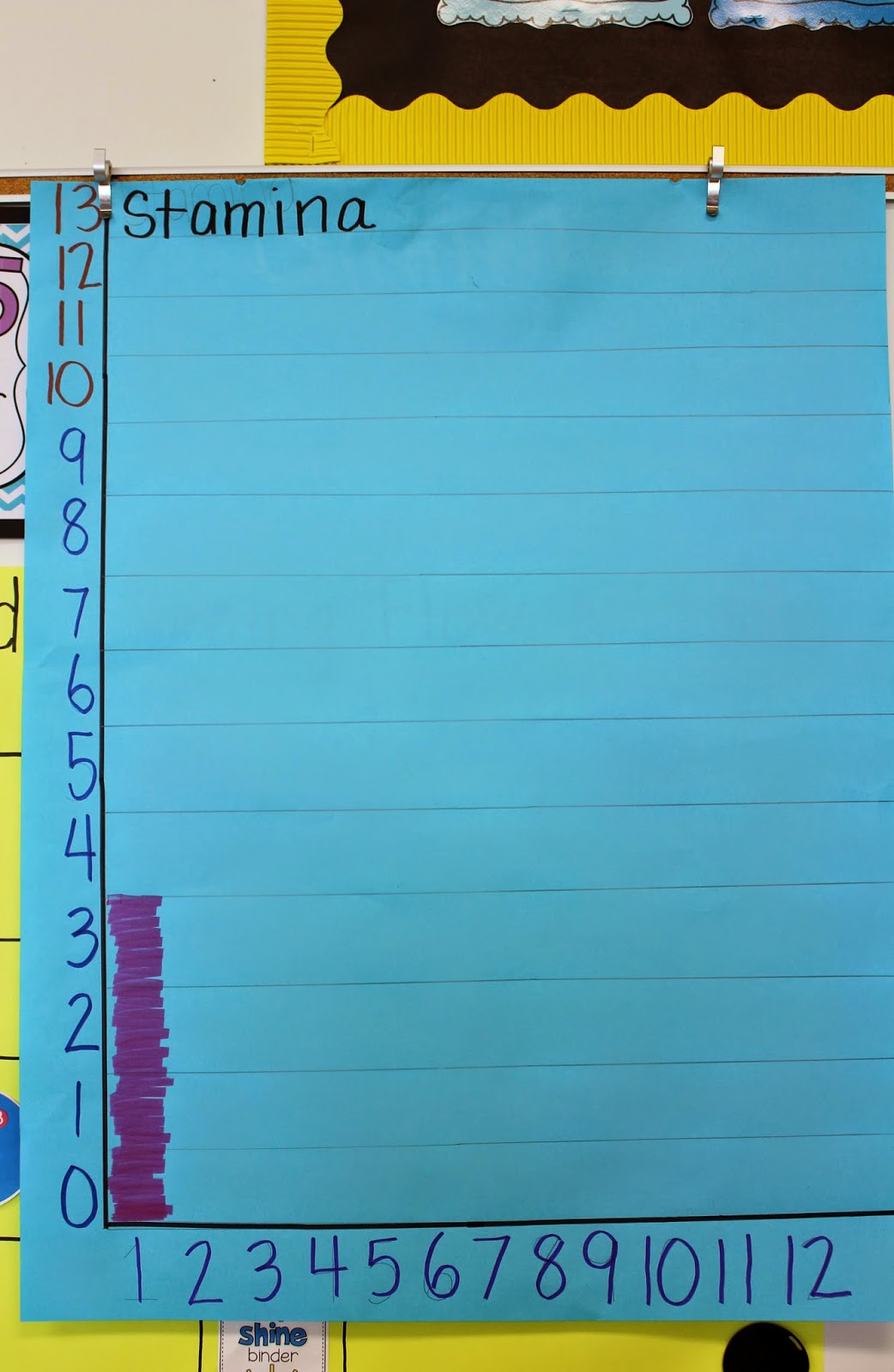 (this was after day one)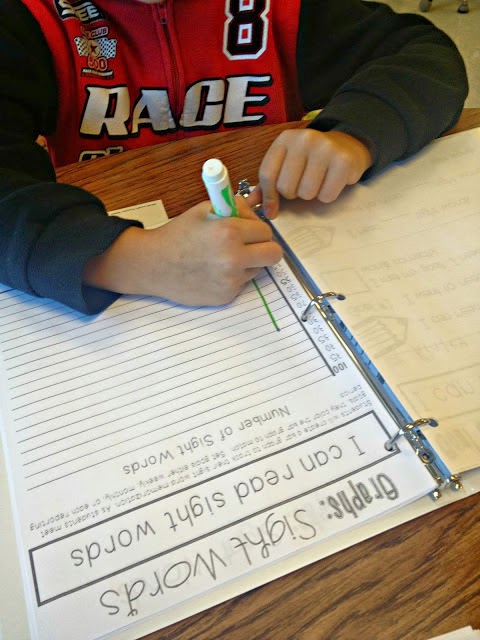 Once we have learned the different literacy options for guided reading, I am
ready to implement a rotation system for our small group time!
Woo-hoooo!  It's hard not to jump right in.  I keep reminding myself
that slow and steady wins the race….
Do you have a rotation system?
After making the Math Rotation board a couple weeks ago, I had requests to make a guided reading board too!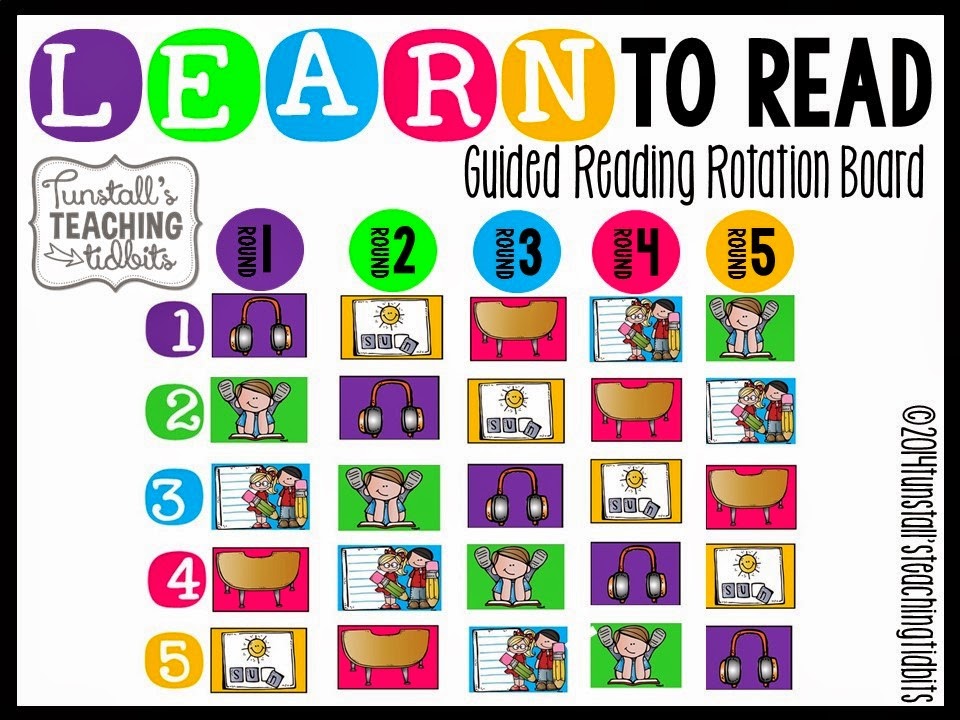 I also made a power point that can be projected for students. (There's an option without teacher table in the rotation)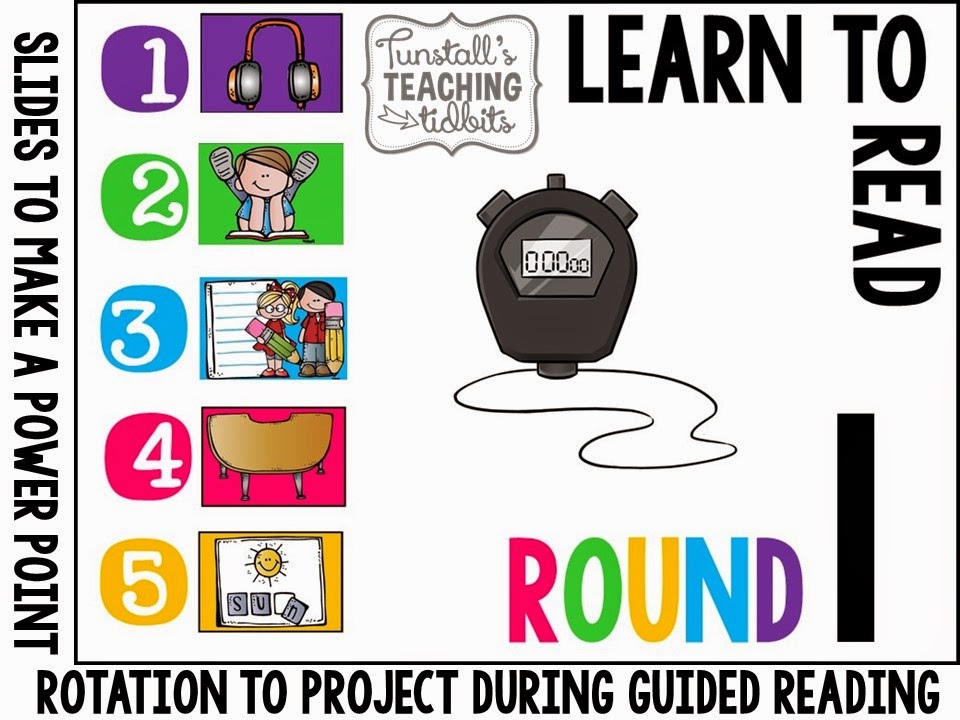 I made sure to add technology options for those teachers that have
access, but to keep it general for all teachers to find what they need!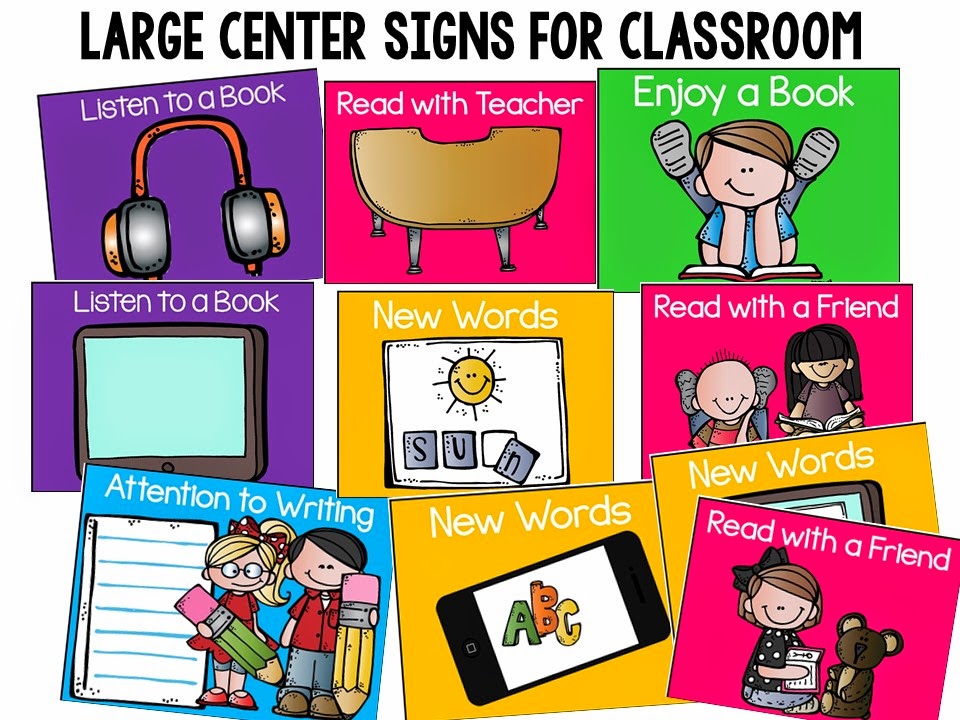 Happy Labor Day!