This summer I taught a guided math class for my district. I was able to teach this class 8 times with a mixture of 8 different groups of teachers grades 1-5. Although I was leading these sessions, I also learned so much from the participants about what guided math looks like in a variety of classrooms. I also learned about what struggles teachers have and what triumphs they experienced!
I had many requests to create and share the rotation system that was working in my room….
Of course I kept telling myself that I had all Summer to make my new and improved updates….
Lo and behold it's the first week of school but here it is!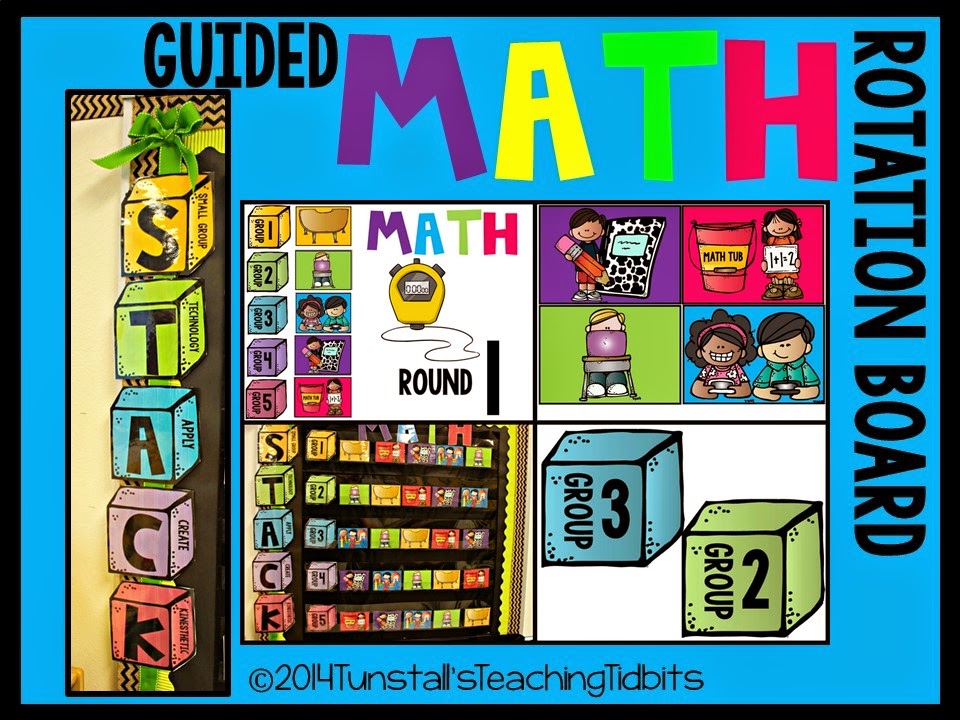 I created the acronym STACK!
Just like stacking blocks, students will stack up all the components of great learning!
Let me break it down!
Small Group-

teacher table differentiated lessons
Technology-

computer rotation iPods/iPads
Apply-

Skill practice, problem solving, "apps", anything applying the skills!
Create-

math journal, critical writing, critical thinking, group activities etc.
Kinesthetic-

hands on! This is the conceptual part of math, moving numbers, manipulatives, etc.
Many of my teacher friends this Summer were interested in only having 4 rotations rather than 5. So you can be math CATS!
Create
Apply
Technology
Small Group
Honestly
the acronym doesn't come into play much in your system, but I wanted to
be sure to hit on higher order skills so the acronym helped me build
the system. Then the play on stacking blocks just thrilled my teacher
self to the core.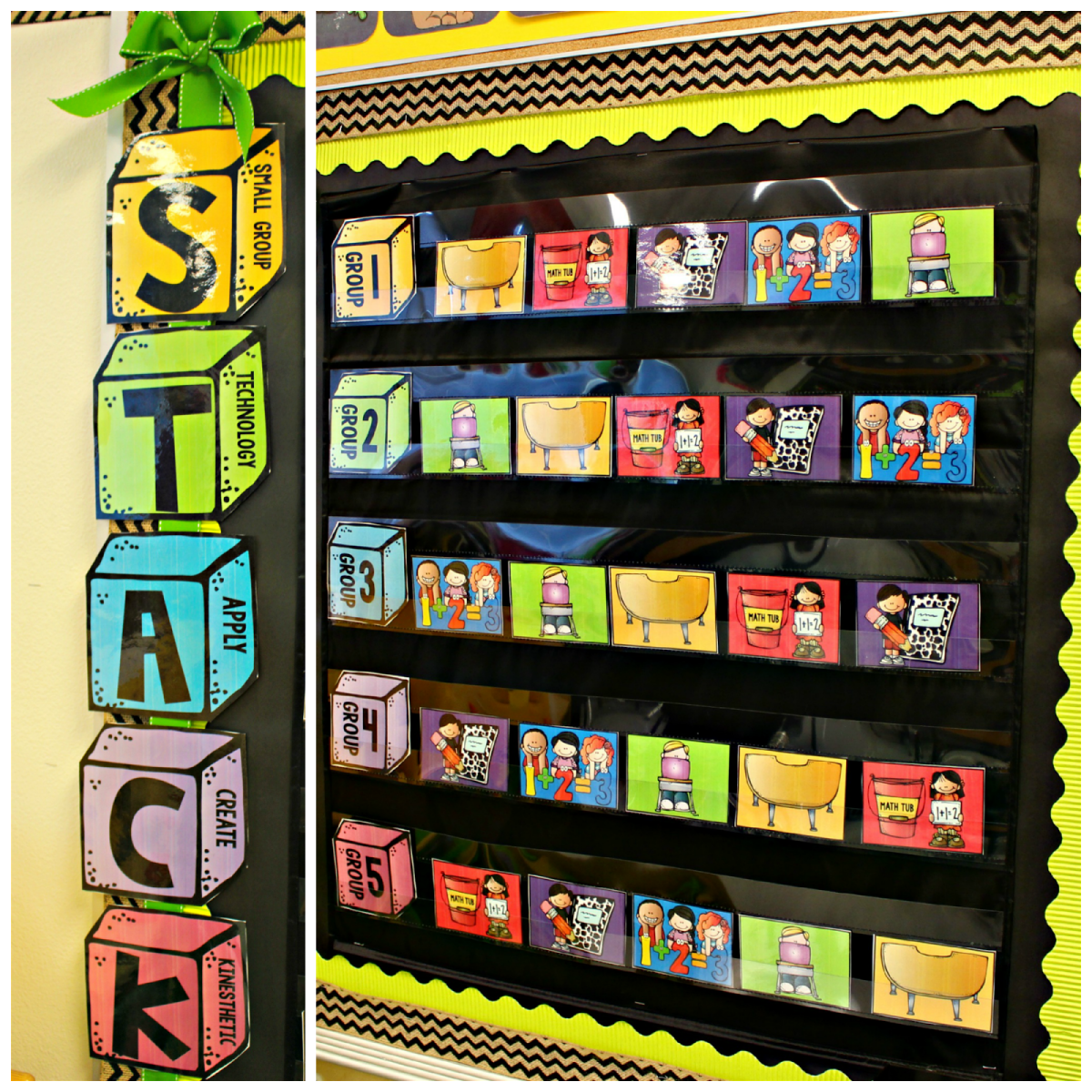 The idea here is to hit on the key components of guided math while also ensuring a high level of engagement and purposeful activities!
I have the wall version which you see here as well as the version you can project on your computer if you like getting fancy with yourself!
What I like about this, it that it lends itself to many different resources. Let's face it, we teachers have so many resources to pull from, but many times it looks different at different times of the year! With STACK being so general, you can plug the resources you need into the area that you see fit!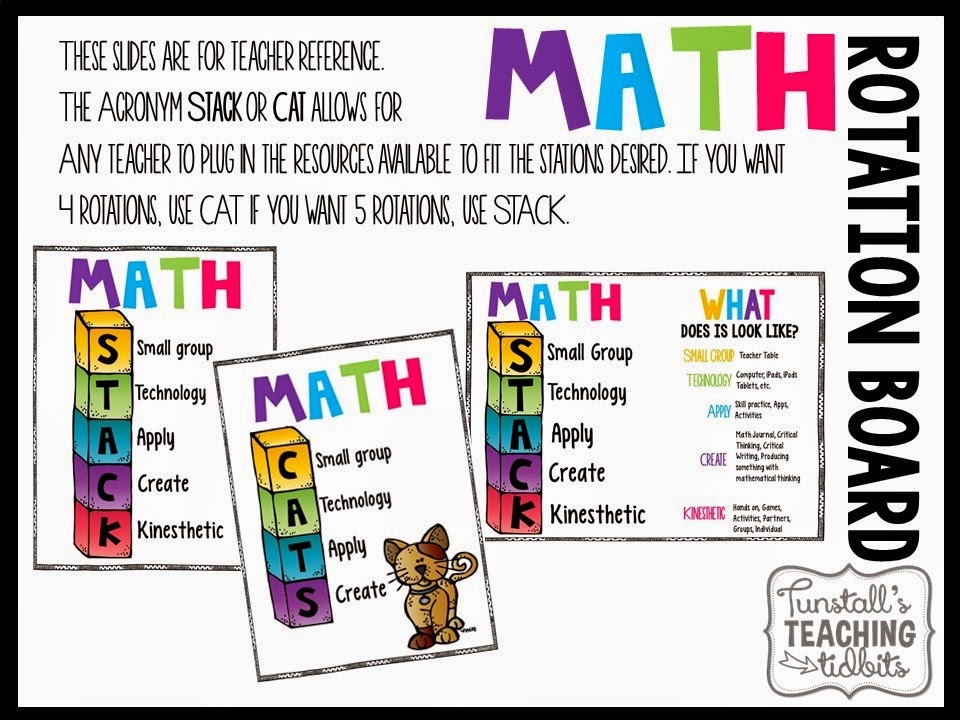 This resource has all the visuals you will need for building a wall rotation.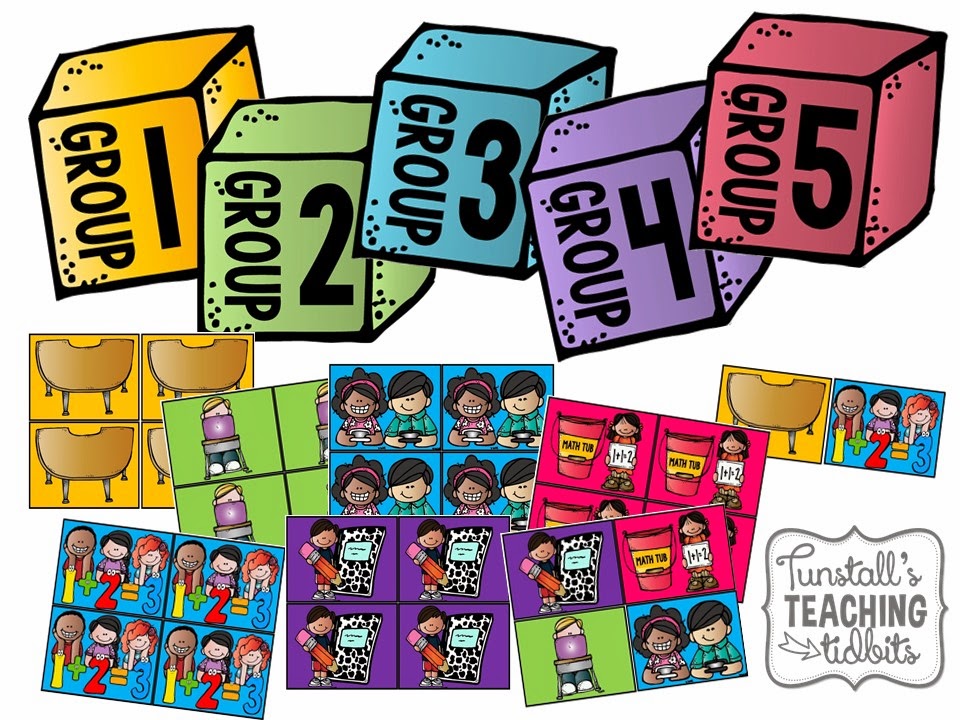 It also has the slides you will need if you want to make an electronic version to project in the room during the math block. Note- the timer below is just a graphic, you will either need to time your students on your phone or use the timed transitions in power point to advance your slides.
(4 and 5 rotations are in the pack)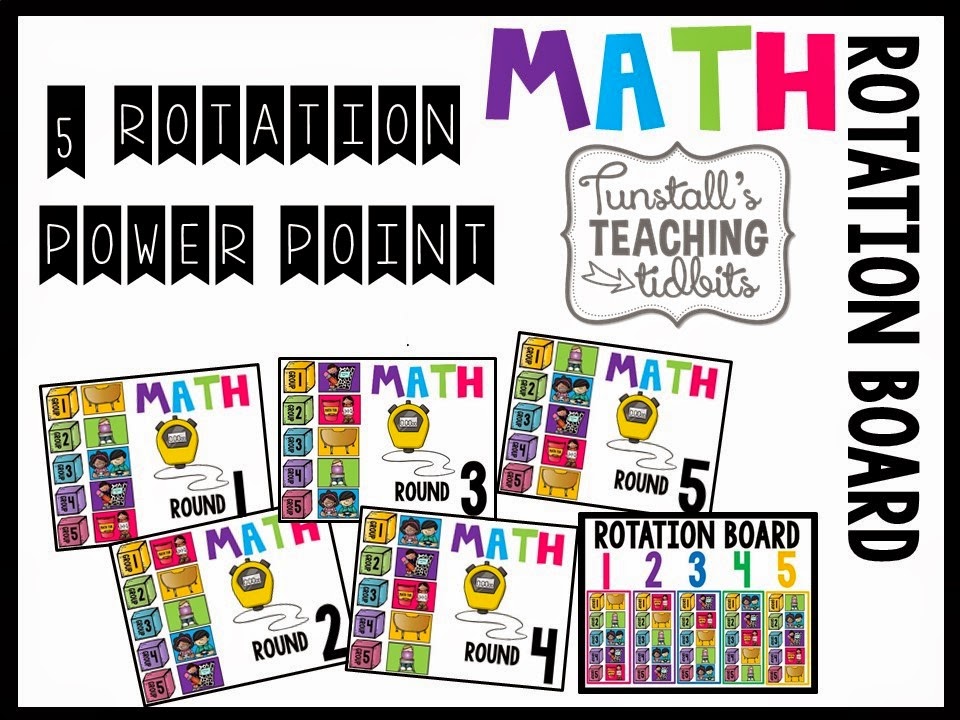 Looking for resources for each component of your STACK?
Here's some links to what I use!
Small Group
A Teacher's Math Resource
Variety of Math Games through the year
Technology
Johnnies math page
math facts in a flash
Xtra Math
iPad Essentials Math Stories
Teach Me (app) (you can pick your grade level)
Subitize Tree (app)

Apply
Hands on games with a recording sheet
Daily Math Complete Set
Your Math Adoption Independent Work
Problem Solving

Create
Math Journal Semester 1
Math Journal Semester 2


Kinesthetic
Hands on with or without a recording sheet (This one is all about conceptual understanding not written understanding)
Big Bundle of Math Centers
Manipulatives
Math Sticks