Tomorrow is our last day of school. My son had amazing teachers this year! Since I find so much for my classroom on amazon, I decided to give each of his teachers an amazon gift card! I love buying books and lesson props and artifacts that really make our learning come to life!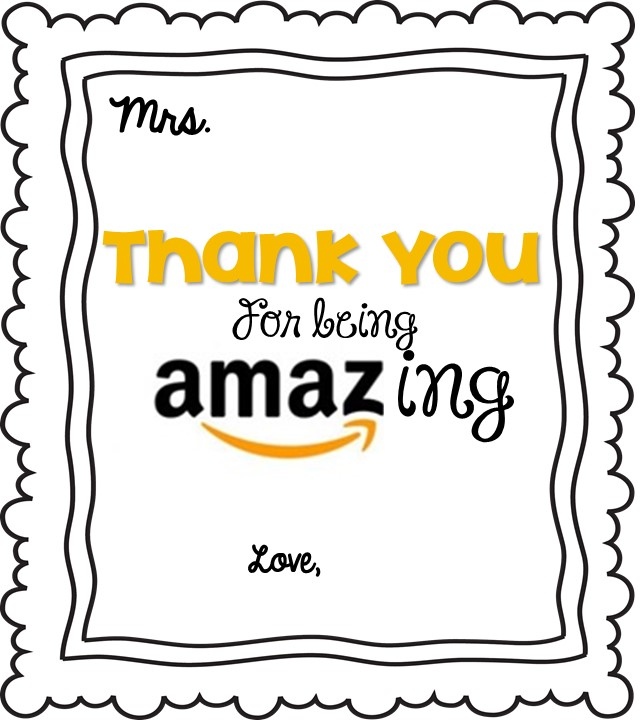 Just for fun I used the amazon logo to make a gift tag for each of Tanner's teachers.
In case you want to do the same, you can grab this yourself here!
To get these cute gift boxes I ordered them on amazon prime and got them in 24 hours right to my doorstep. Boy that's the kind of shopping I can handle on the day before school ends!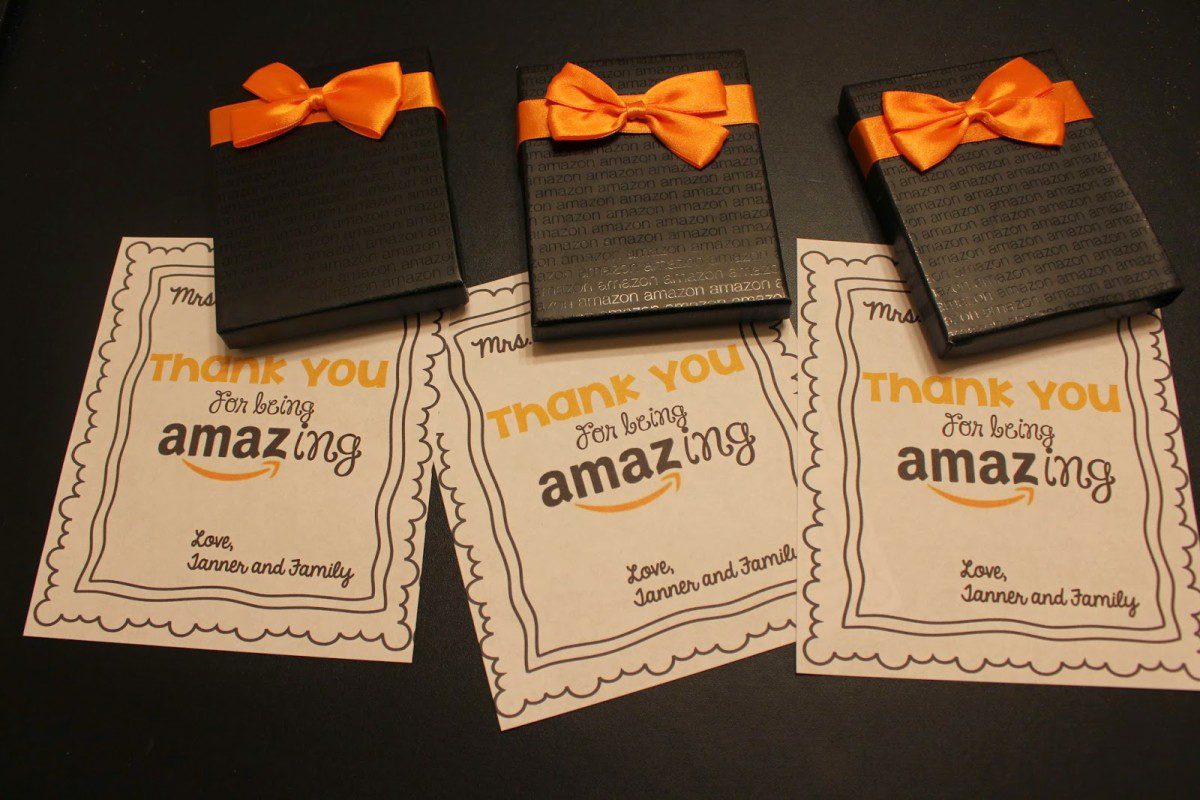 I am not blogging for amazon, I just love to shop! 🙂
How long until you are done?! Am I the last one still going to school?