Although I love the convenience of apps and how they allow students to practice concepts during reading and math workshop, I also want my students to take it to the next level to create products that showcase their leaning with iPads as well.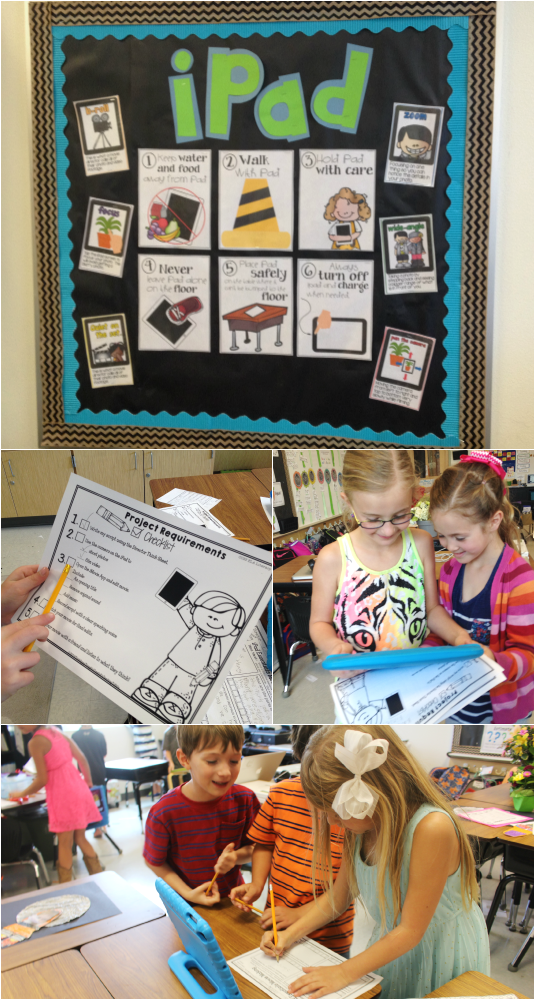 Thankfully I have an amazing teacher friend in my district, Cristina, that shares this same passion. Cristina is an Apple Distinguished Educator. We were chosen to room together during a professional training for our district about a year ago, and we became edu-friends immediately! She and I have collaborated to give our classes opportunities to
create and synthesize new learning using iPads!
We set out to create
standards based learning opportunities for our students K-5. We made sure to differentiate for all learning levels. What is great about technology is that it lends itself to differentiation because it is controlled by the individual user. With clear guidelines, we can facilitate our 21st century learners to apply knowledge in a way that is engaging and meaningful for them!
Here's a little video tutorial about what we have created.
Begin with iPad Basics!
Show the iPad basics tutorial to ensure that you are beginning your new level of learning with iPads with clear expectations. Once students had show mastery on the 6 basic rules for iPad, they earn iPad Citizenship. Holders of this license may use the iPad to make learning fun and meaningful! My students LOVED the built in quiz in this tutorial. We played an iPad rule scenario game to solidify their learning and posted the iPad class rules too!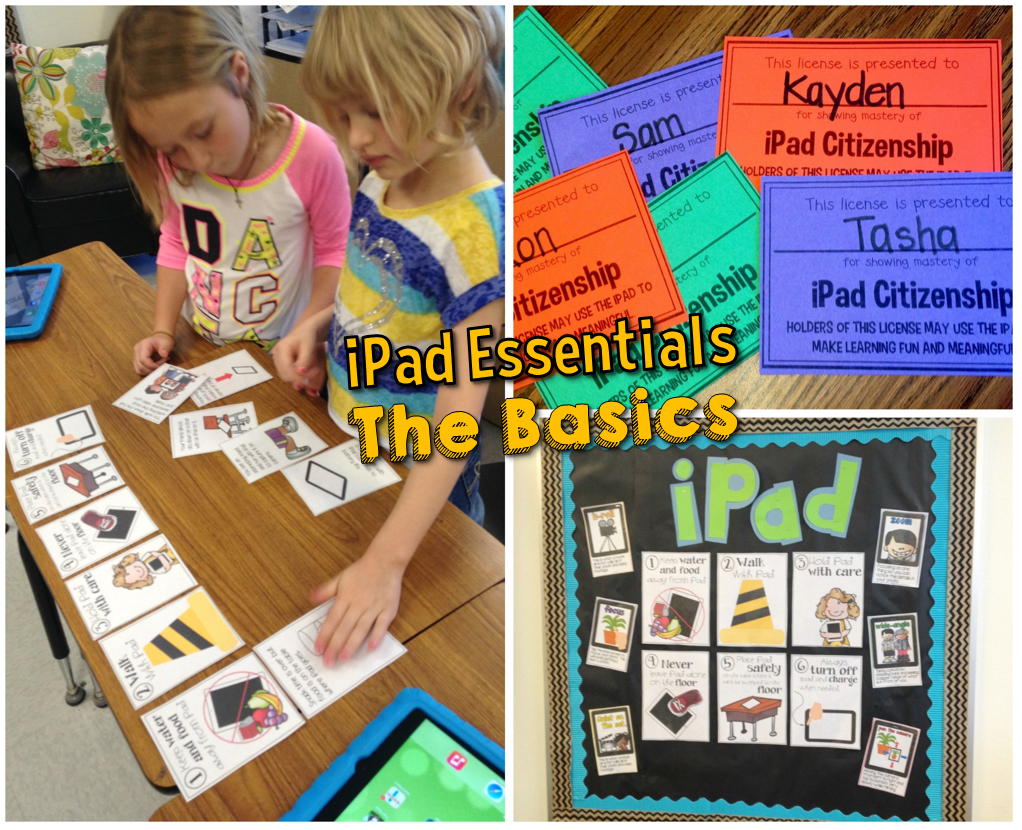 More than just a Selfie- Using Adjectives in Descriptive Writing
This was a huge hit! After watching the video tutorial, we knew all about adjectives and using great camera app to capture emotion. We used our new knowledge to capture emotion, build a writing web, write descriptive sentences, and share our work! My students LOVE the tutorial lessons and let me tell you it is wonderful letting someone else teach for awhile exposing them to new learning experiences.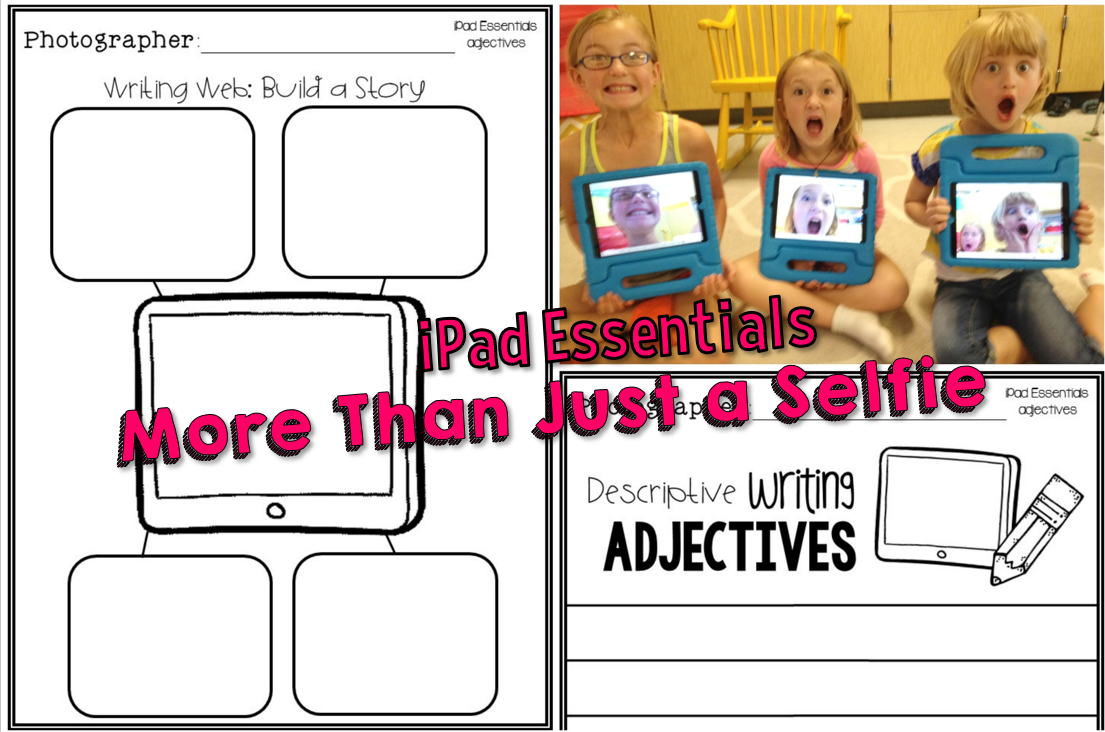 Movie Making
Students answered 4 essential questions about a topic of study to create
a polished movie showcasing their learning. Not only did we cover
science and social studies standards, but we also covered ELA standards
too! This was absolutely incredible. I can tell you that without the support of the tech videos, I would not have been able to expose my students to what turned out to be a highlight of our learning. They are so ready to take ownership of their learning. iPad allows them to do this!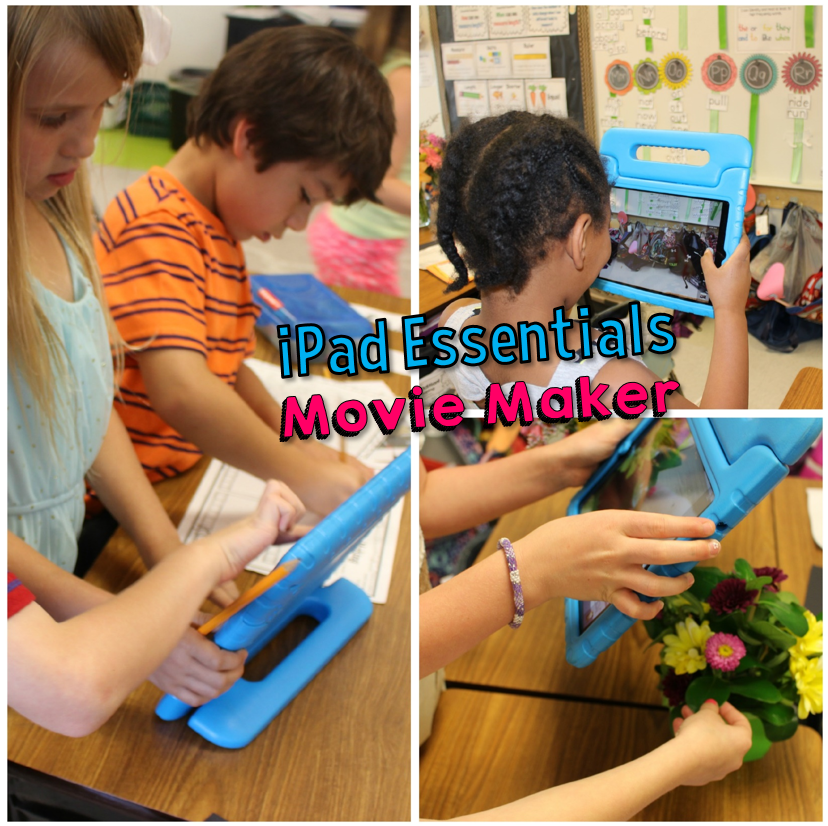 This movie is about what scientists do.
Here my students are showing the importance of safety during science.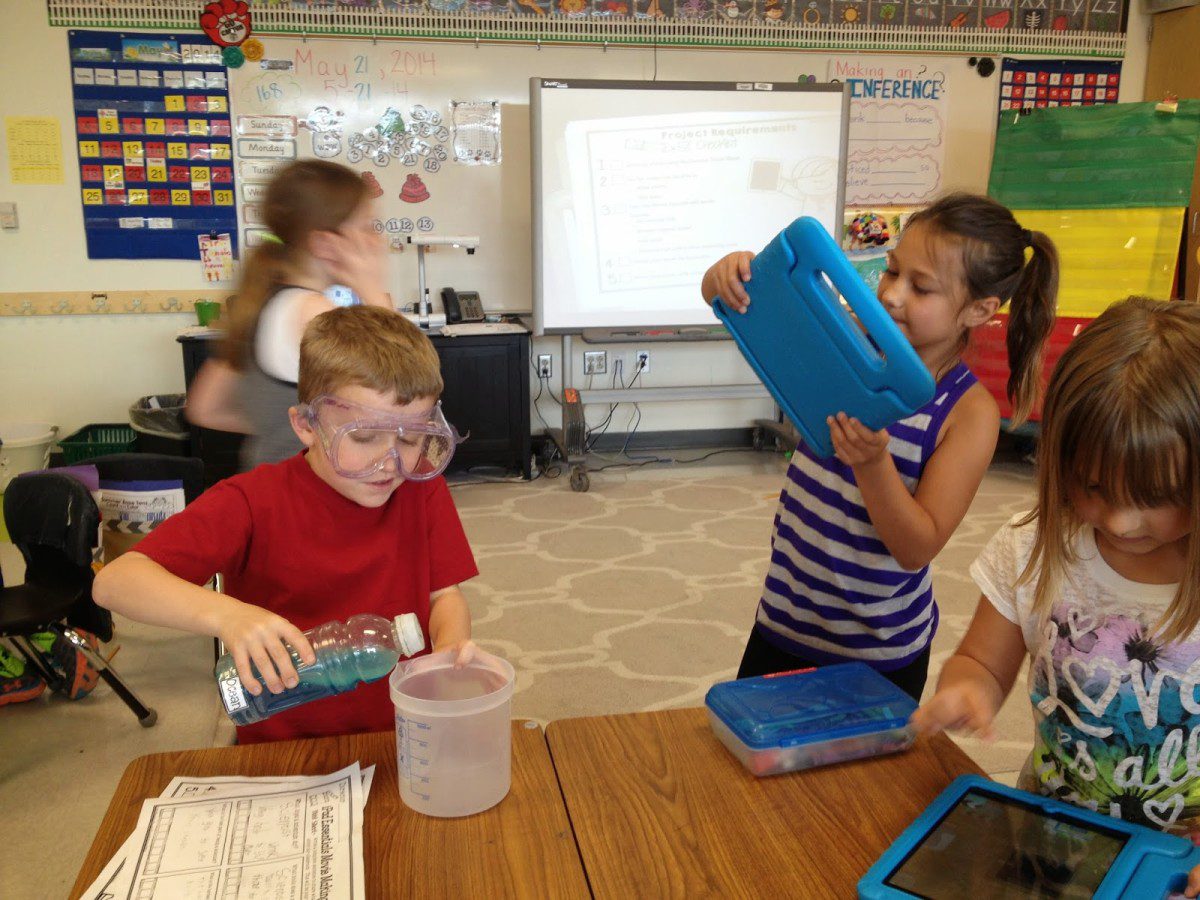 These girls made a movie telling 4 reasons why we should take care of the Earth. They were watching their video in this picture.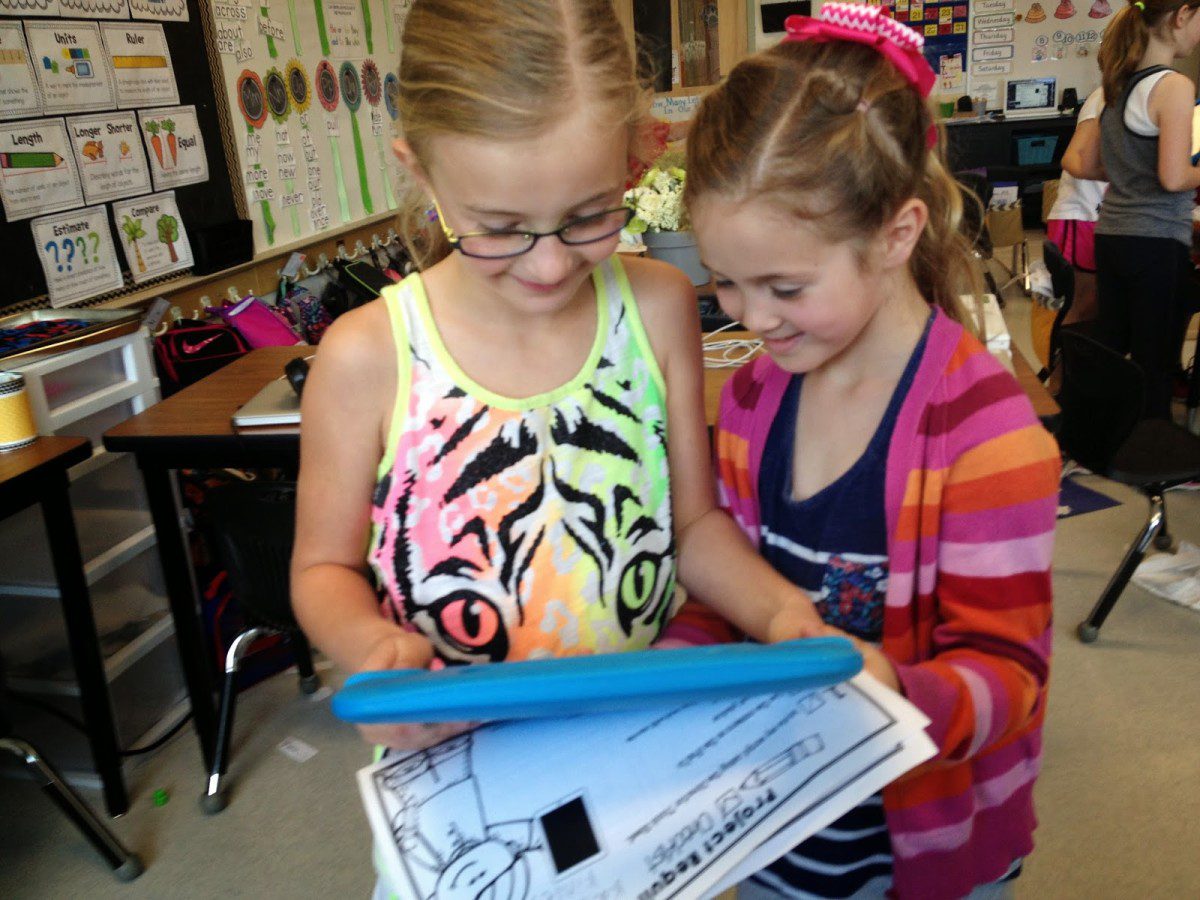 To help keep students on track, students worked through a director's think sheet and project requirements checklist.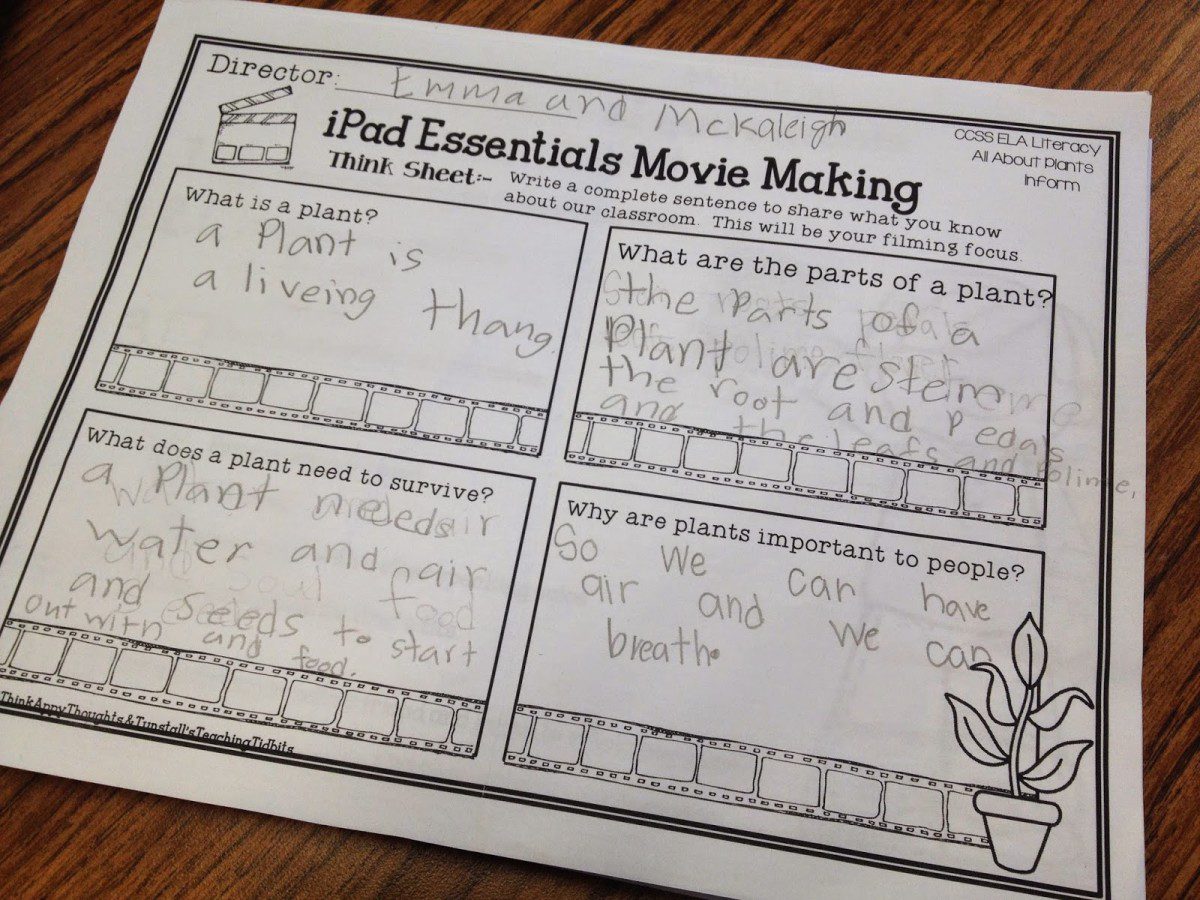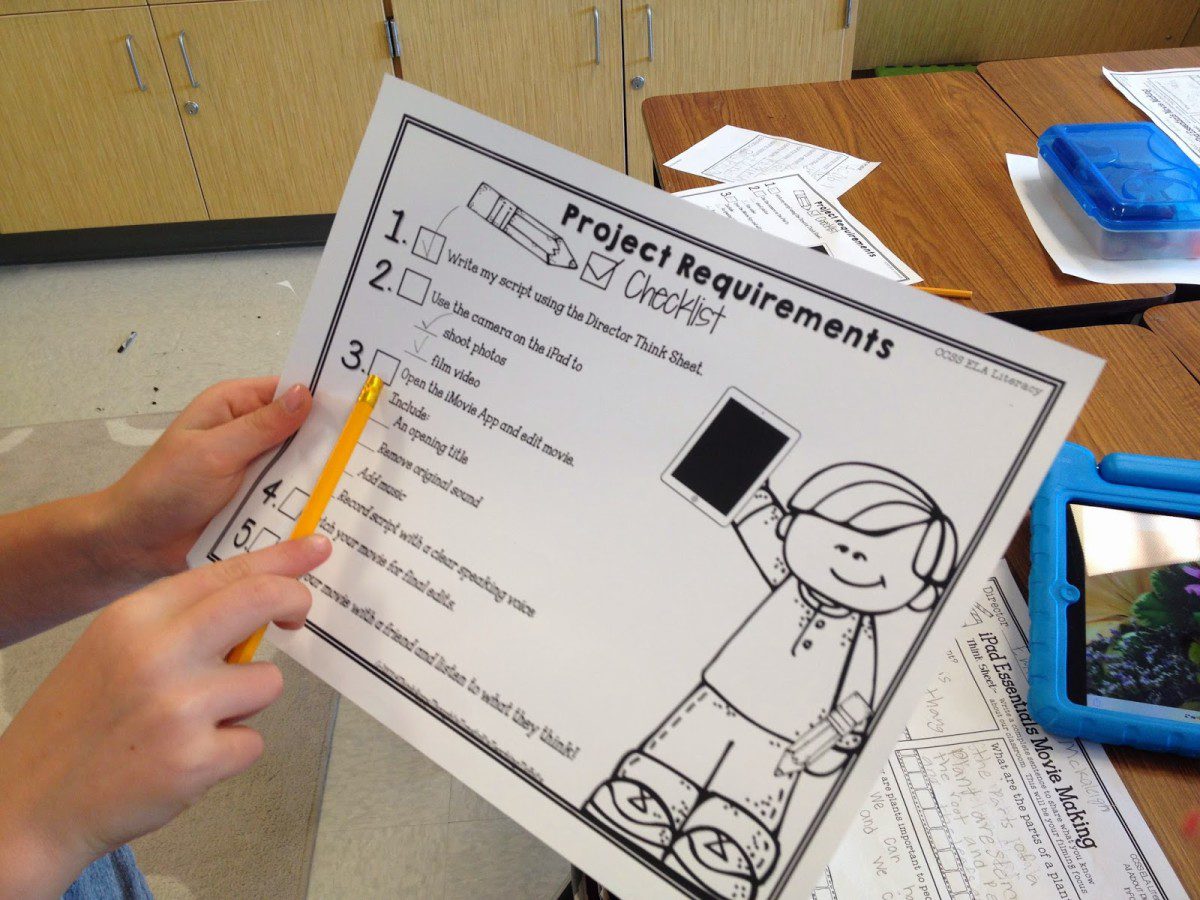 These students are showing what the expectations are for working at your desk. They made a movie about classroom procedures. I plan to show it to my incoming students in the Fall. Full circle baby! Talk about authentic audiences.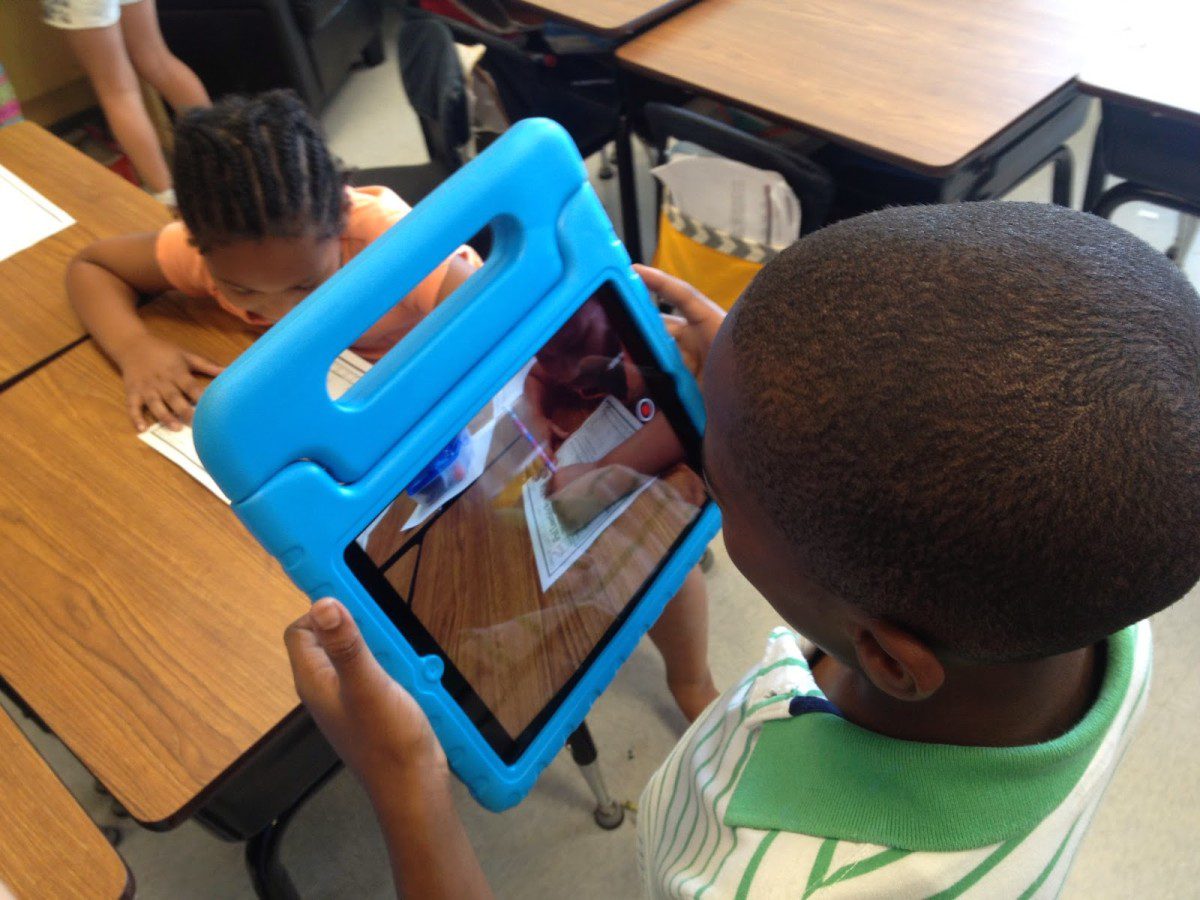 These boys made a movie covering important facts about the weather. I loved hearing their science vocabulary as they acted like mini meteorologists on the local news.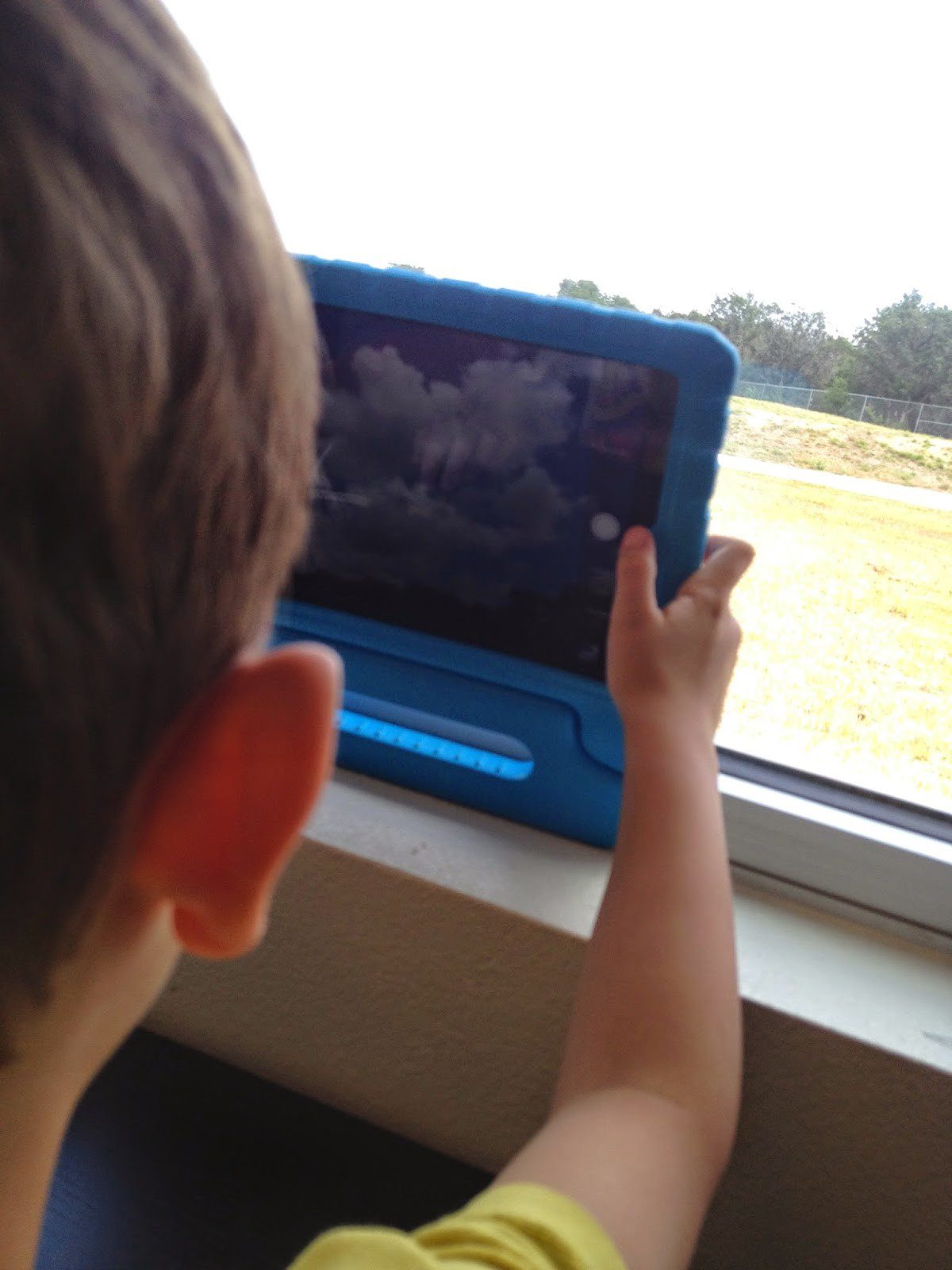 These students shared an animal report about dolphins. (Ocean Animals)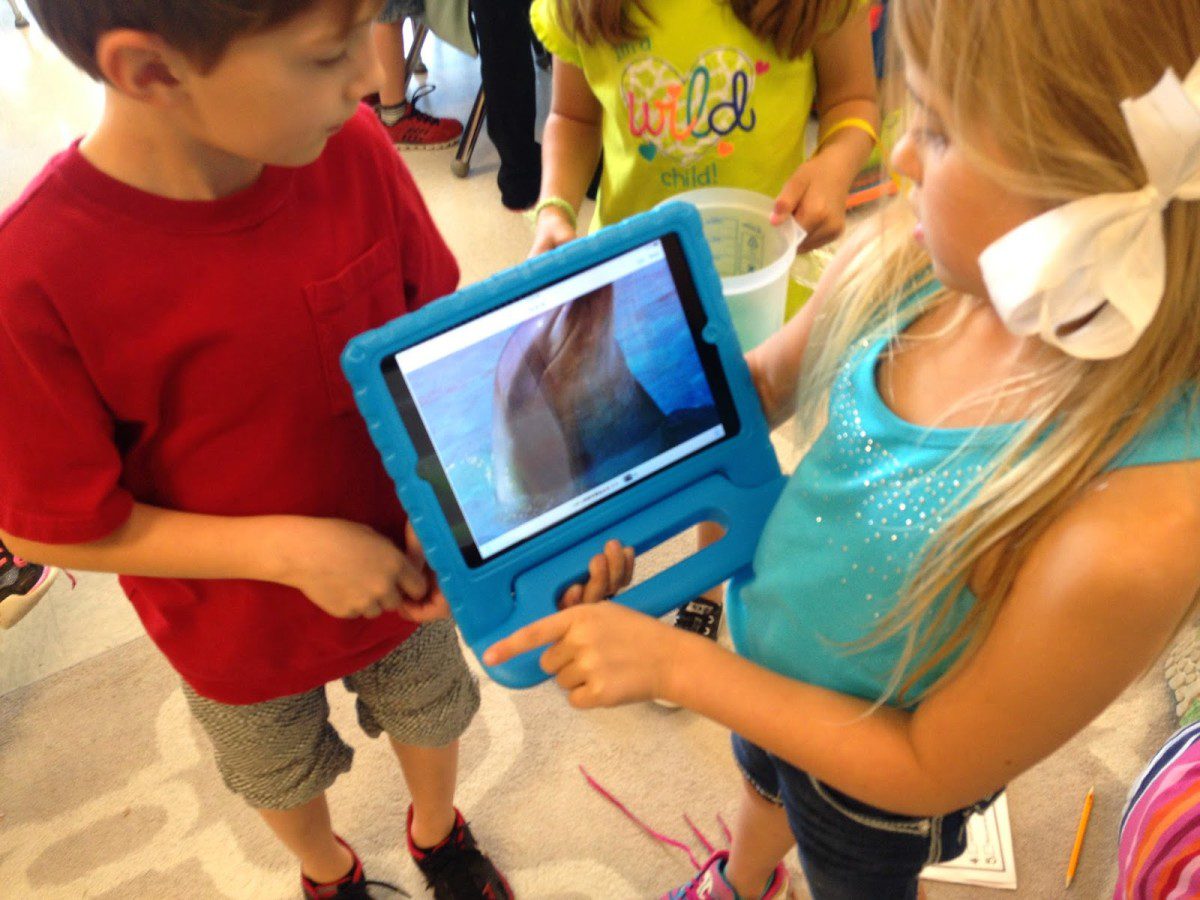 Not sure how to teach these things? Perfect! We have created video tutorials that are like bringing in a tech teacher for your class or small group! You do not need to have experience to be successful.
Students watch the video tutorials in their small group, with a partner. or if you have enough iPads you can do these whole group! Students work through the think sheets and teaching posters to create a product! My students watched the tutorials over and over as they worked through their projects. Talk about high quality engagement!
or get all three in one bundle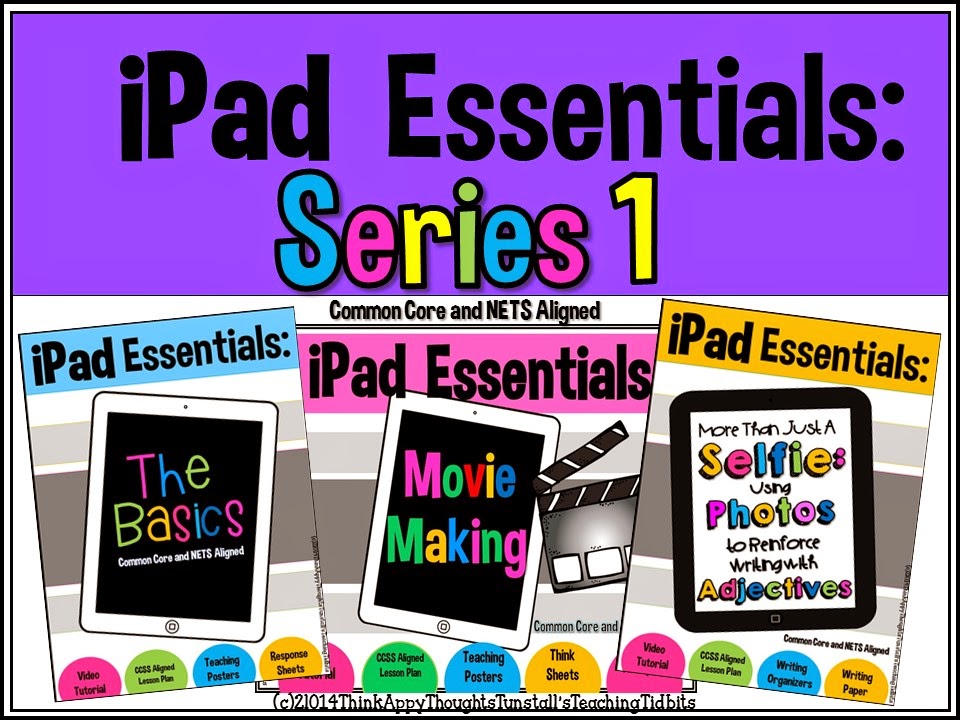 Be sure to tell me what you think about using iPads in the classroom! I have enough for a small group. How many do you have?
Then visit my friend Cristina. She's amazing y'all. We became fast friends and I know you will love getting tips from her like I do!