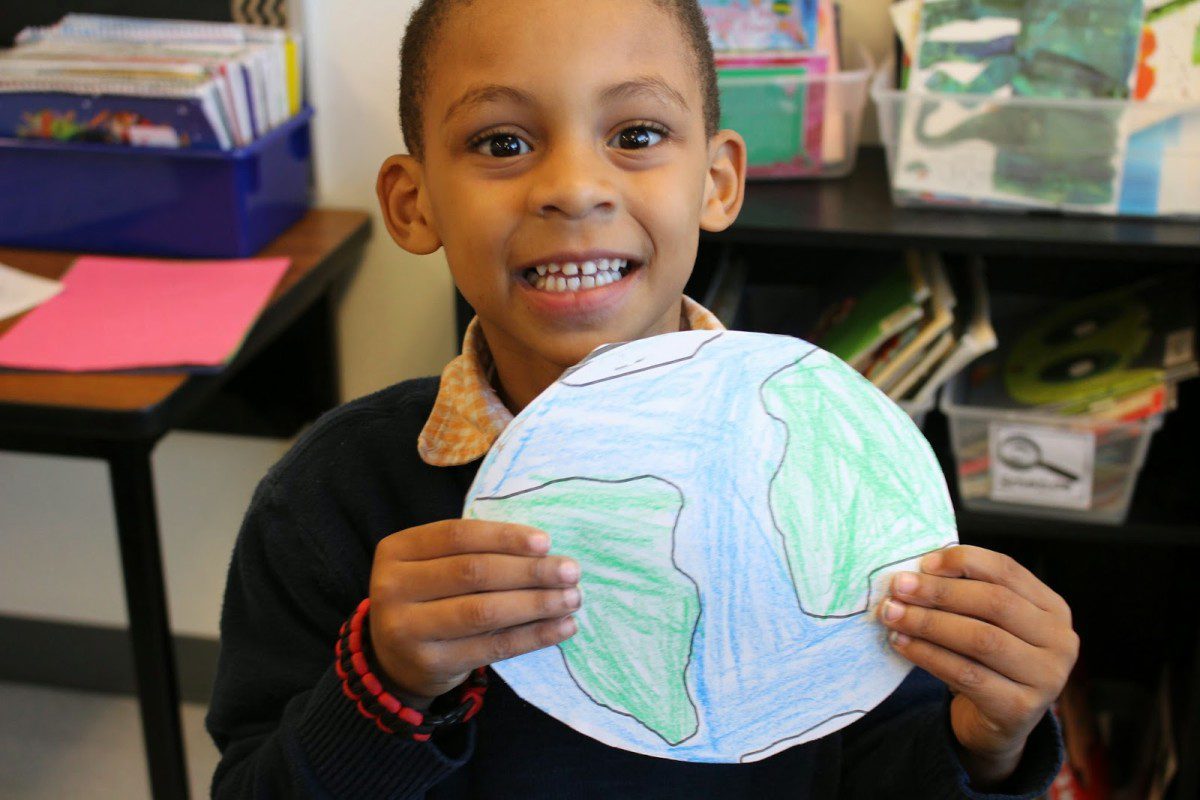 This week we have been writing about the Earth in the afternoons. It's been our writing focus and I have to tell you the class is really excited about their work! There's something so sweet about writing about water, land, plants, and animals. It just makes the students so tenderhearted.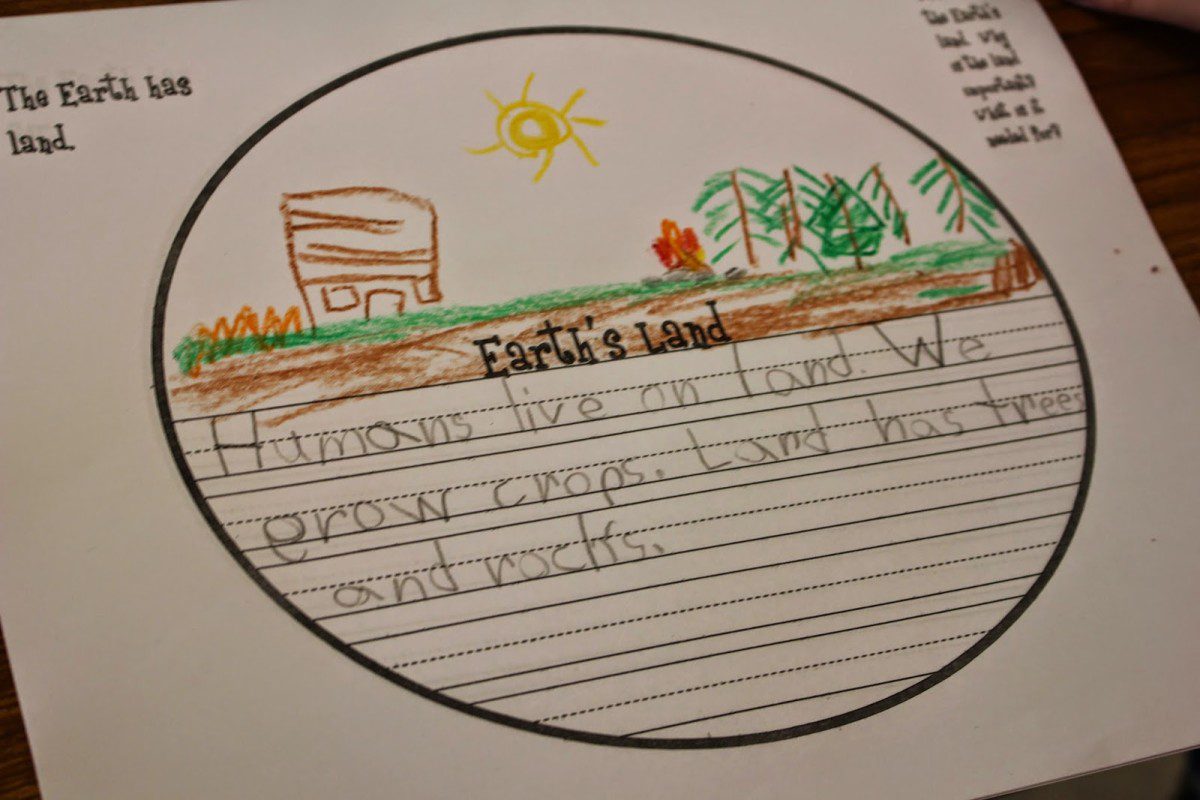 I caught this moment watching a great little writer reread her work. #happyteacher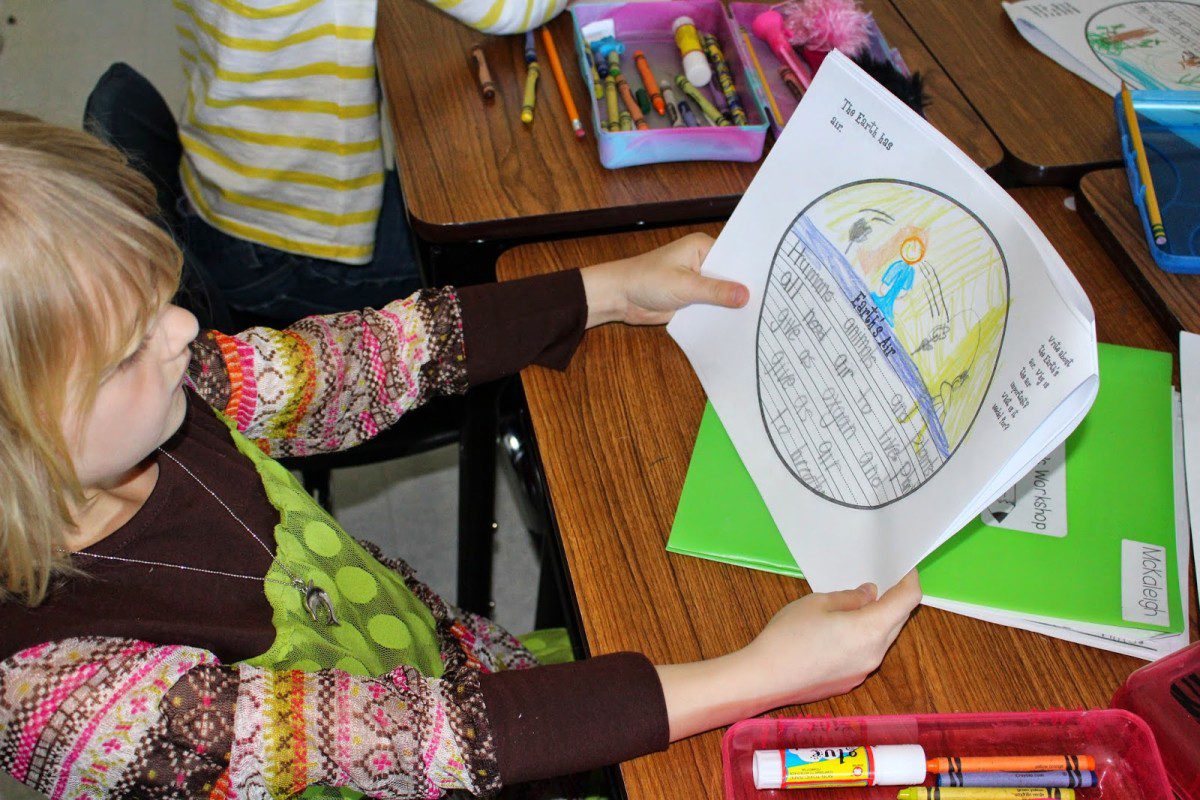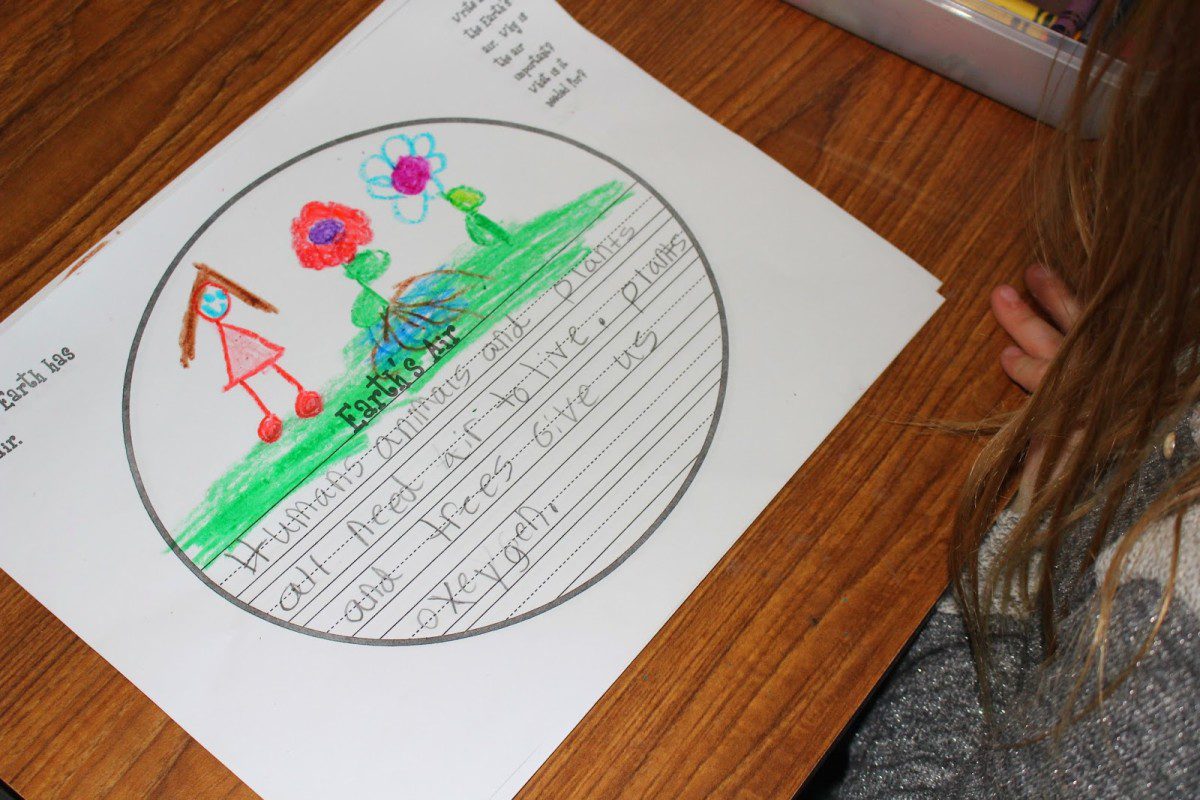 After completing the pages we cut them all at once since they are already stapled in order. I told them it was only a job for a big kid. They bought it hook line and sinker and I didn't have to sort 346 Earth papers after school because of this genius moment.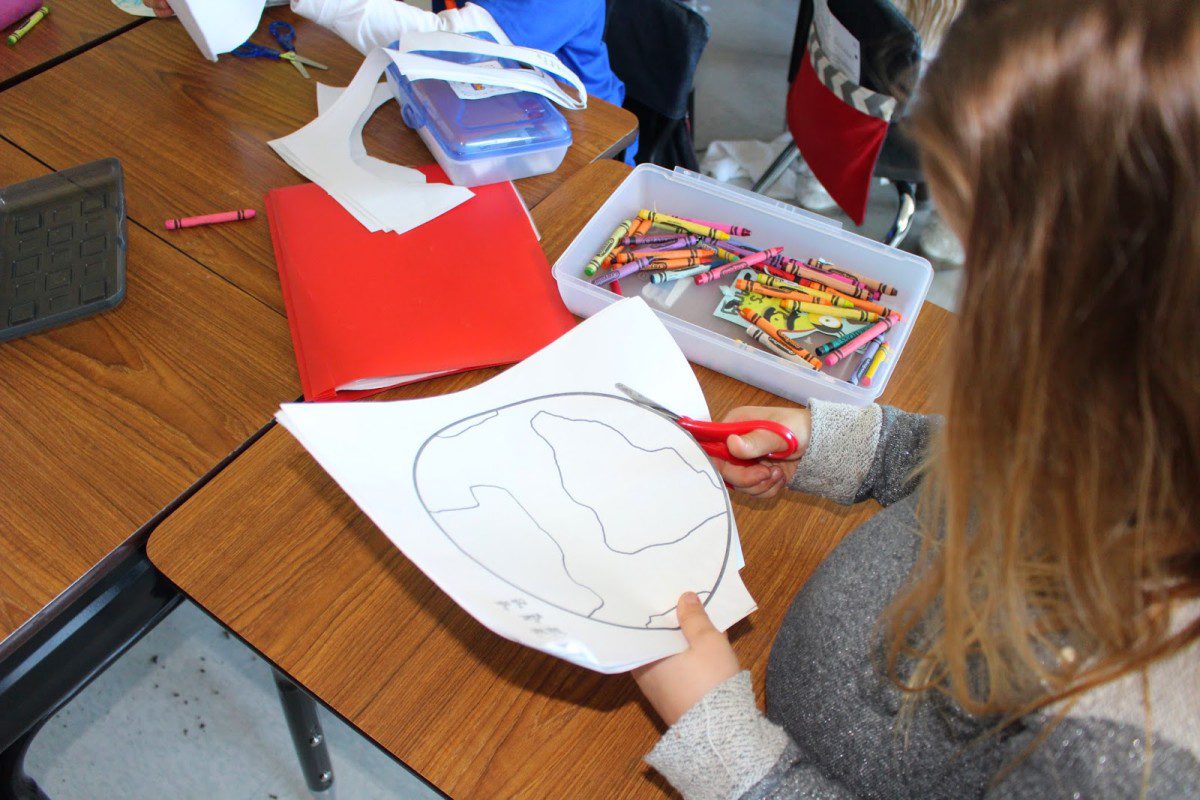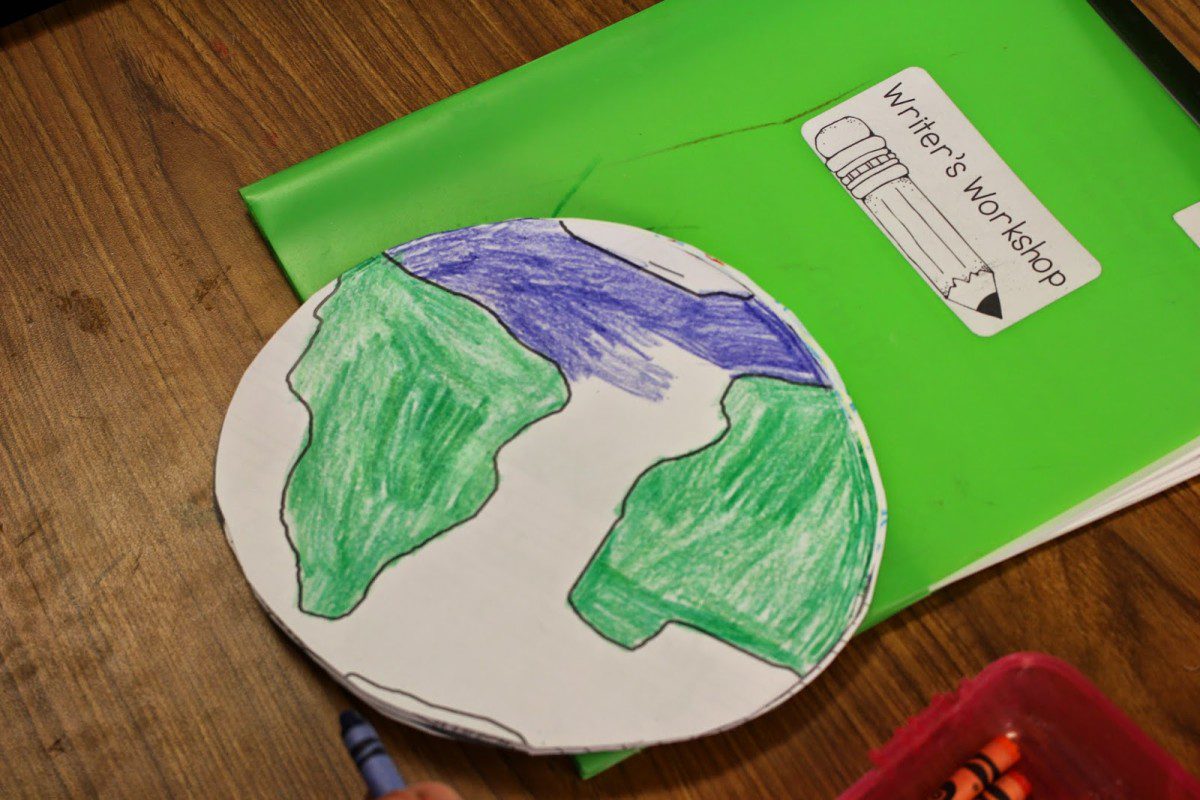 The big finale was getting to color the cover of the book. My students erupted in cheer over it.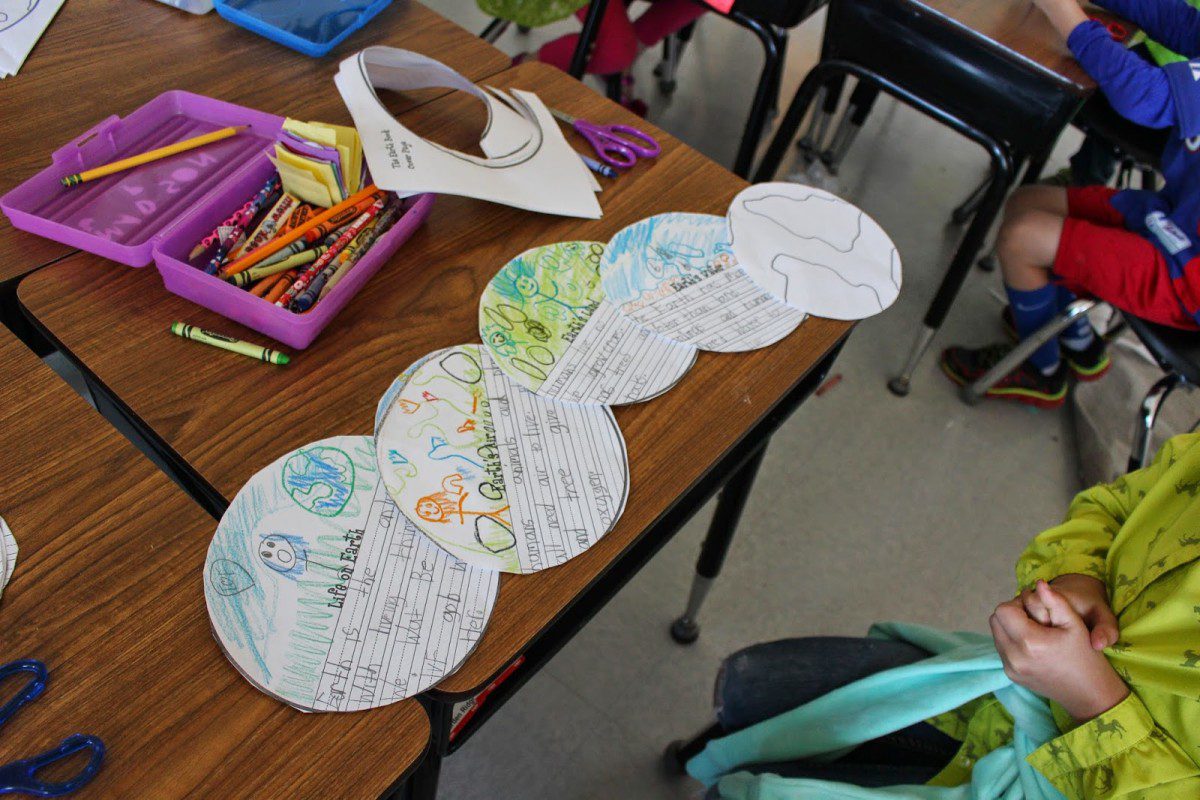 Look at these happy kids!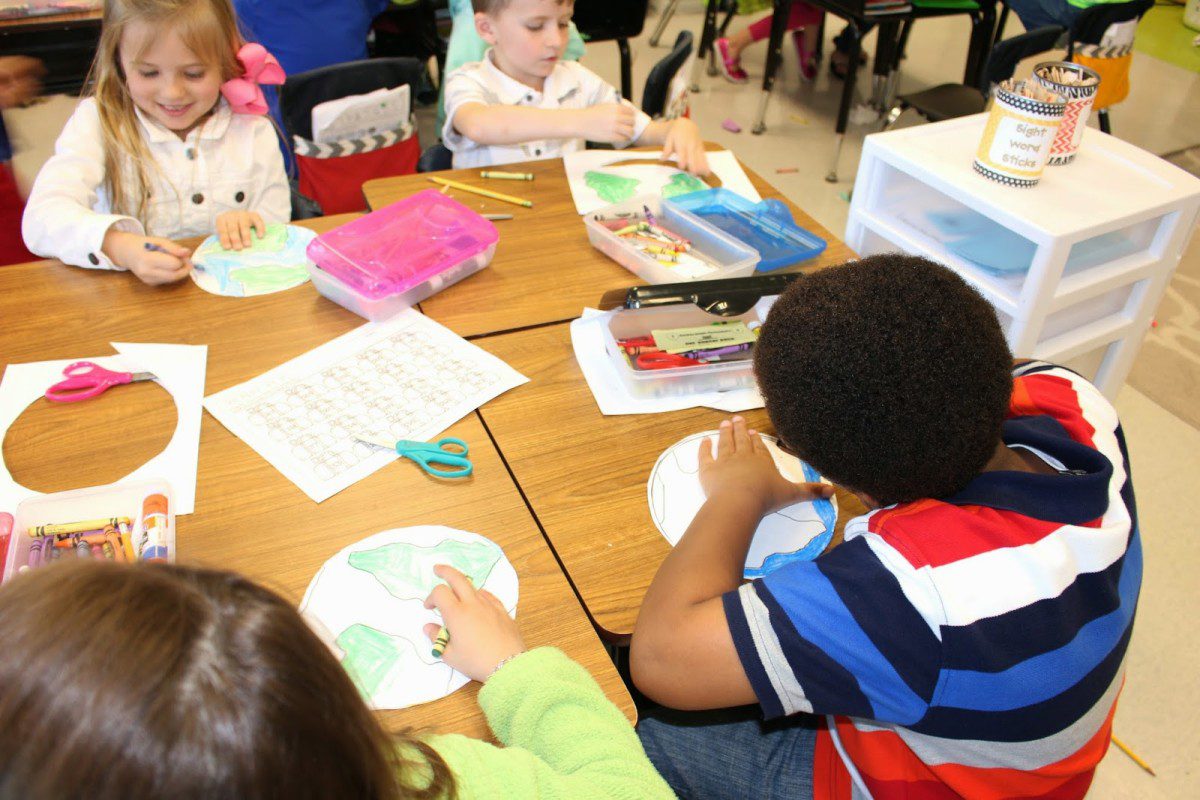 This little Earth book comes out of my Seed to Plant Pack.
This week I added a new set of morning work pages to our Rise and Shine Binders. It was like Christmas. I tell you it doesn't take much to excite these little learners.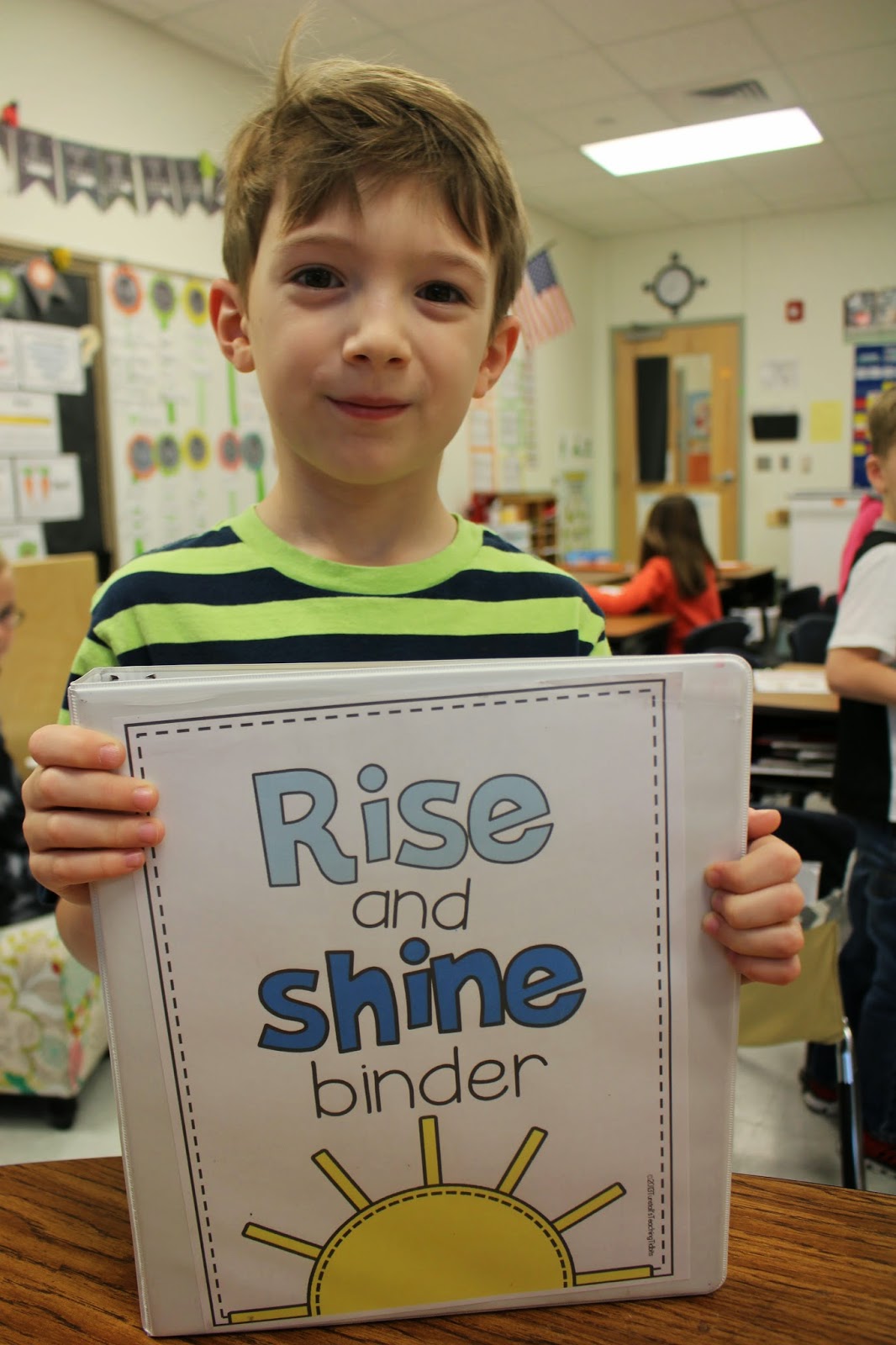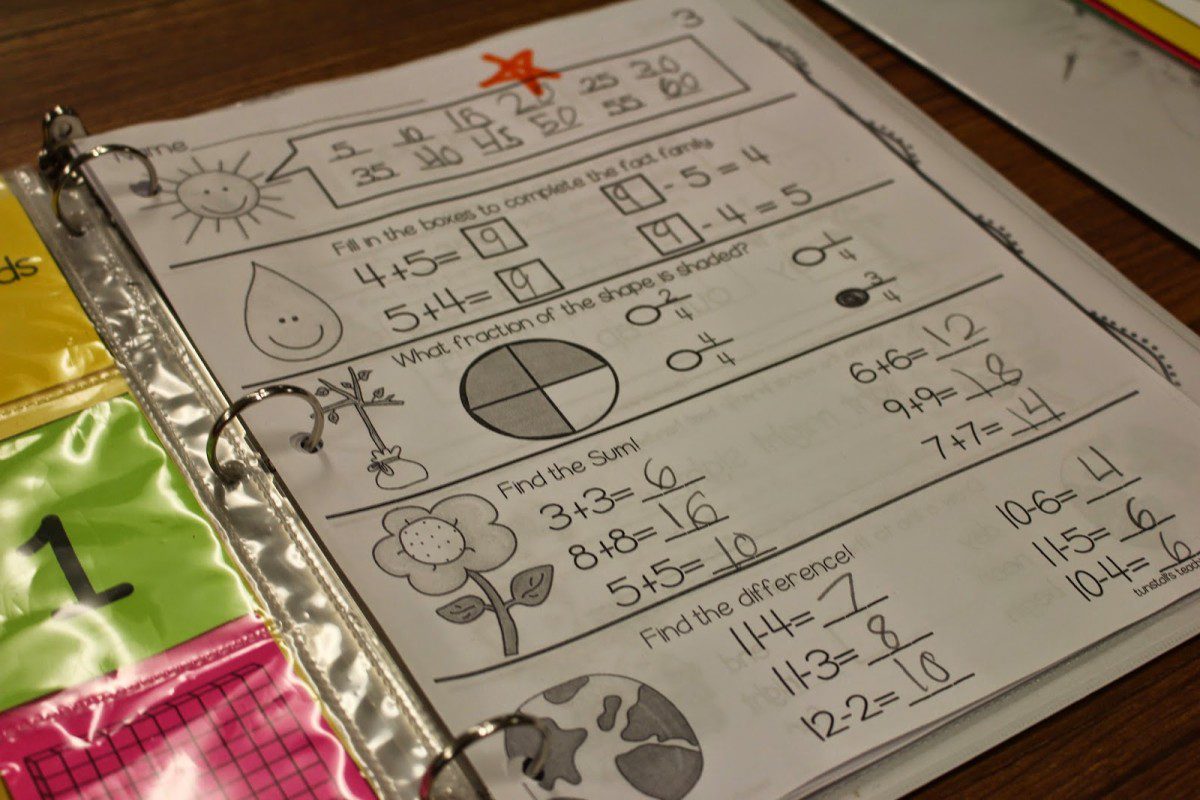 The
daily language
and
daily math
packets I added have an Earth theme so you can imagine the excitement. Absolutely EARTH shattering thrills. 😉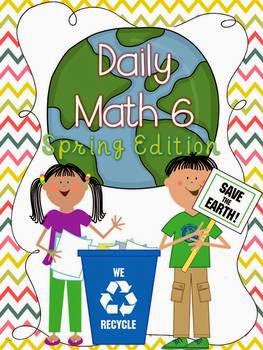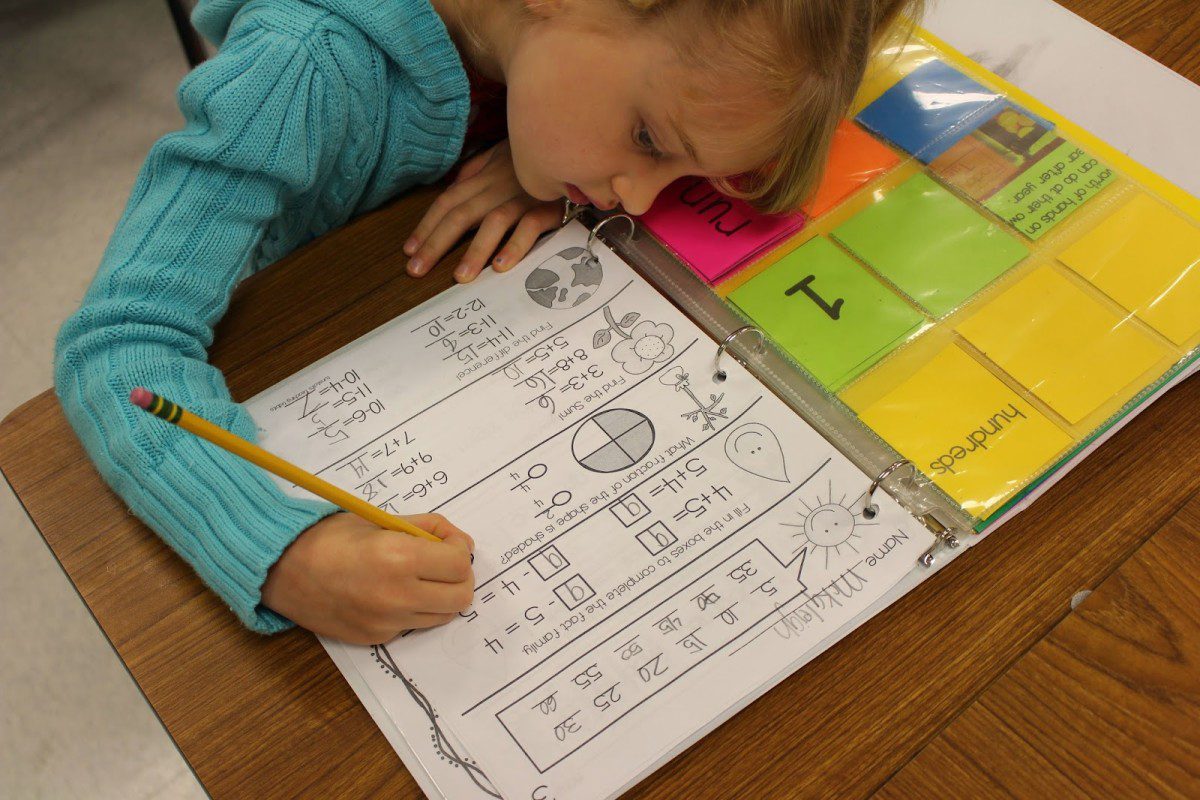 My dogs, Lucy and Shiloh got "summer" (a girl can dream) hair cuts and boy do they look better! Lucy is not a lab, she is a retriever mix and you would not imagine the difference. She looks about half her size in this picture without all that hair!!! And Shiloh, well she's just letting me know that she did not approve of my betrayal leaving her in the hands of the groomers for the day. Or maybe it was the blue bandana she didn't approve of?