If you follow me on Facebook, you may already know what I am about to tell you.  I took some time this weekend to update my Sight Word Stick Activities!  What a joyous occasion. Seriously.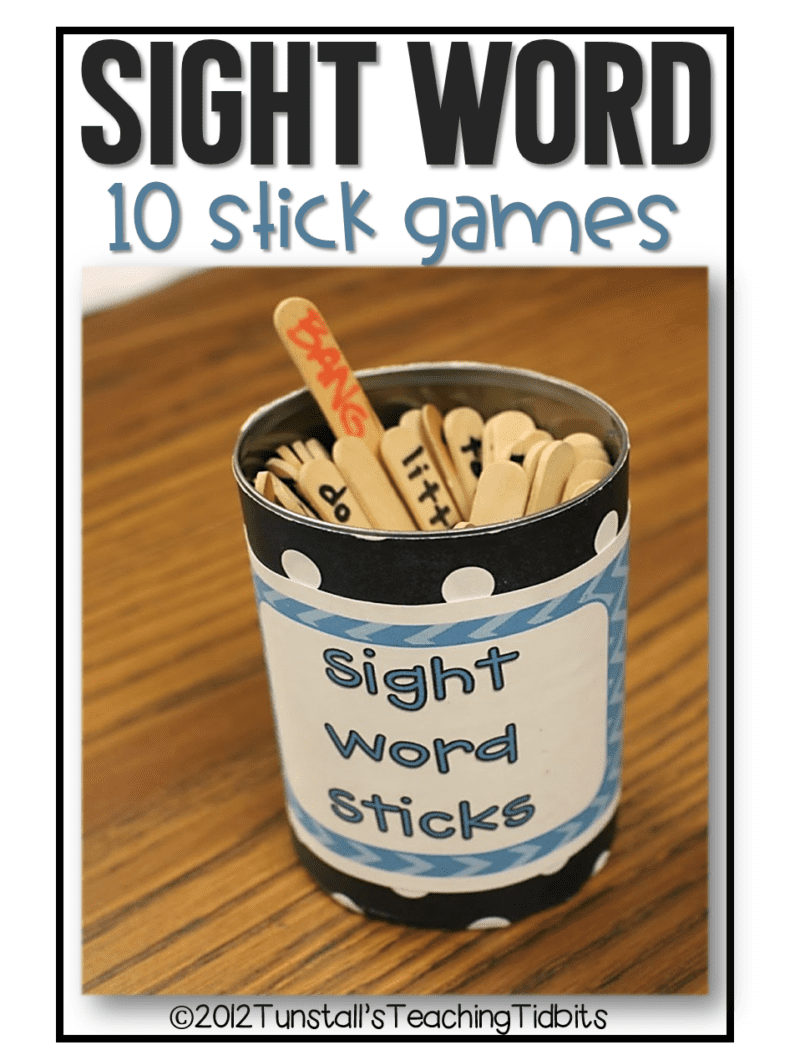 We use sight word sticks and math sticks weekly in my room!  They are my student's favorite way to practice sight words, spelling, and math concepts.  sticks.in.a.can.  Just popsicle sticks in a container and you are good to go!
This picture is from the beginning of the year.  They are still going strong.  (The letters do not go to the sticks.  They were just in the bucket because I had a tray activity in the back of the bucket)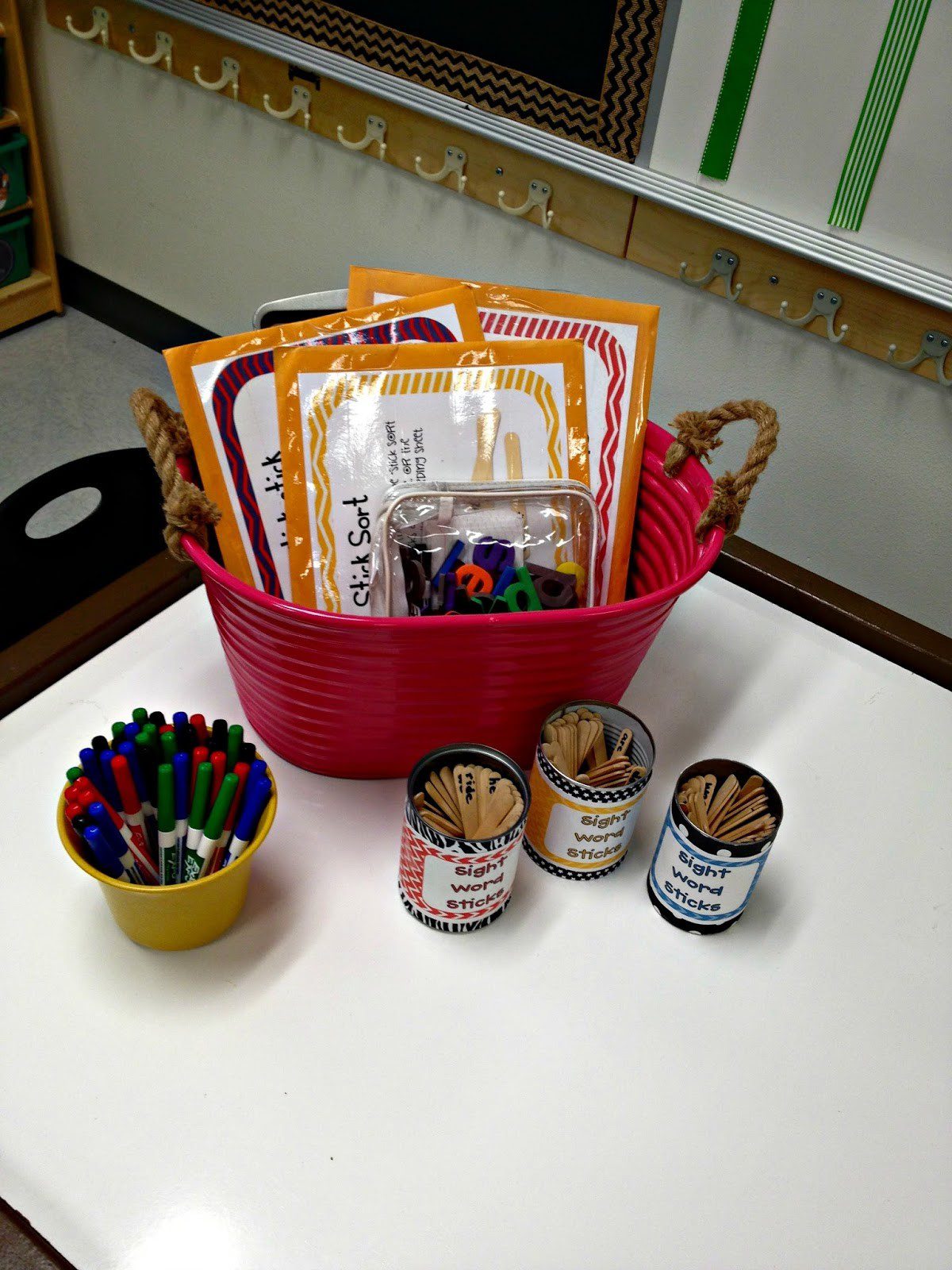 This game of bang was used to review their kinder words first.  It was easy for them and so much fun!  It helped me set up partner play expectations.  Each week as we learn new words I add them to the cup.  Now they tell me those kinder words need to come out because they are way too easy.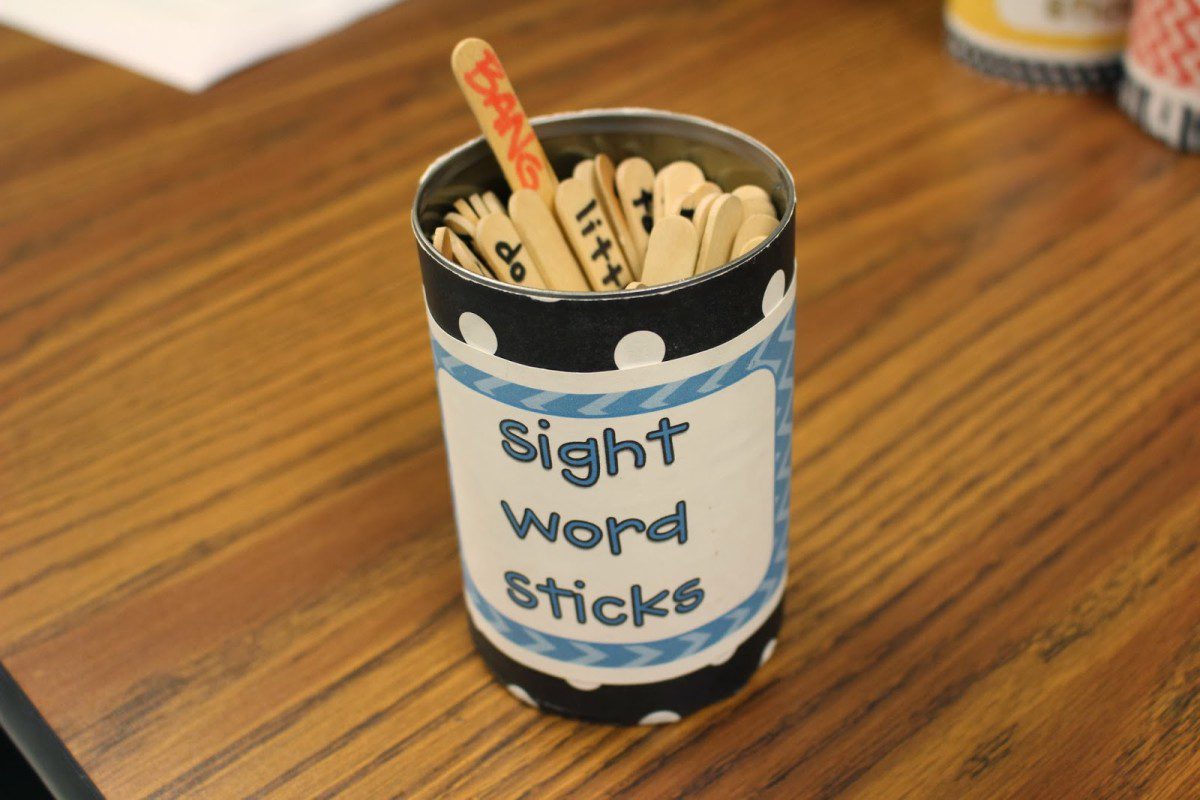 This is not the updated version, but I want to share the second activity I introduce is ABC order with the kinder/easy first grade words.  Now my students are up to 16 words rather than 8 and they can alphabetize to the second or even third letter.  #sticksteachmyclass  #reachinandlearn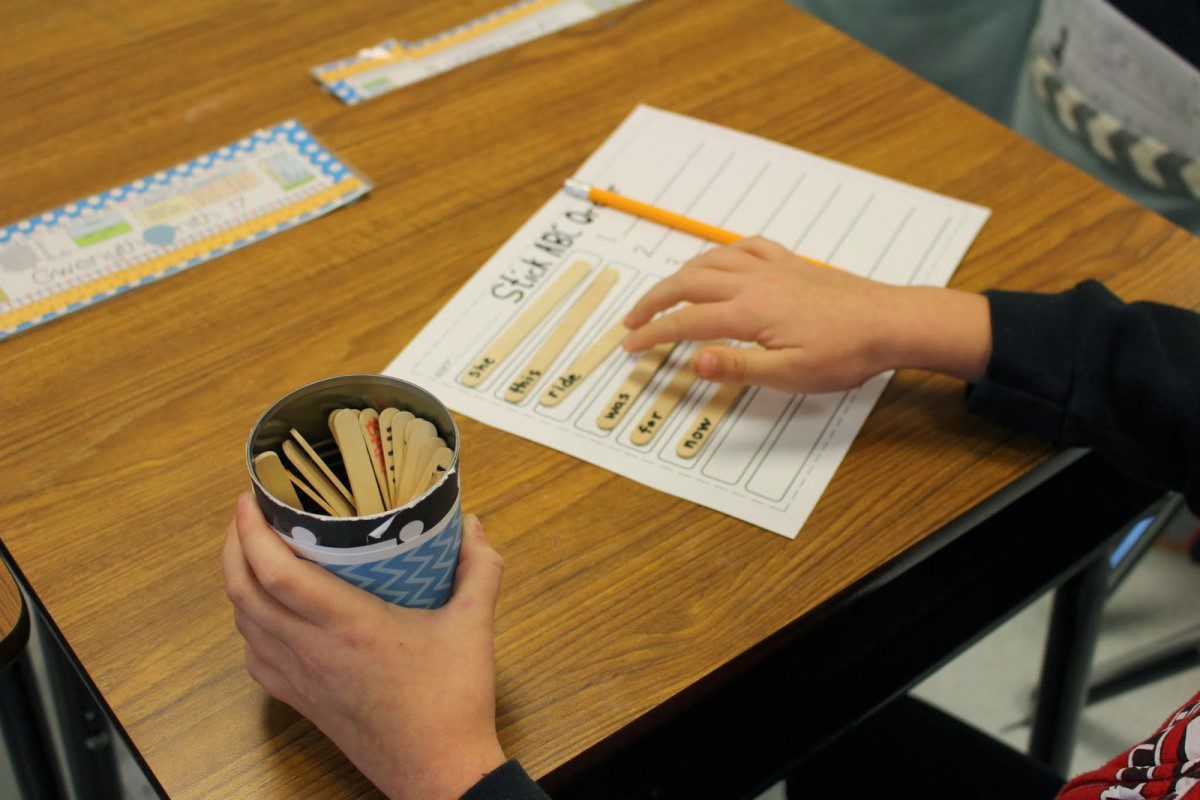 You can put the recording sheets in little drawers, buckets, or on your counter.  It helps me to make sure they have the can I wanted them to use with the correct paper so now I like to keep them together.  I can't wait to get into school and make my new updated version copies!!!
They will love the little popsicle stick holders on the new version!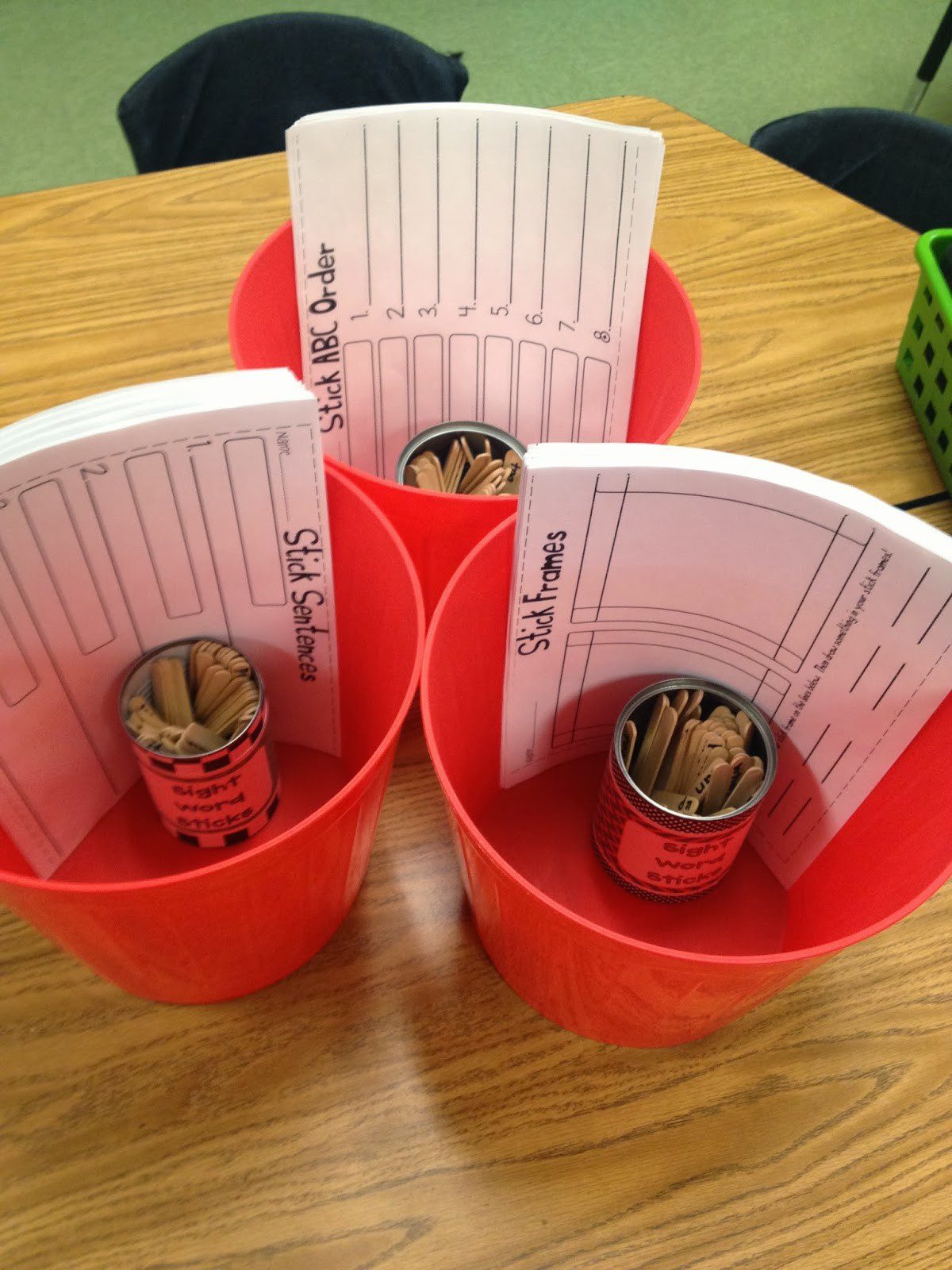 These pictures are from the beginning of the year when our words were easier.   I love to use a word family or spelling pattern with this house recording sheet because after they build the house and record their words, they add more words in the family and write those in the house!  Love!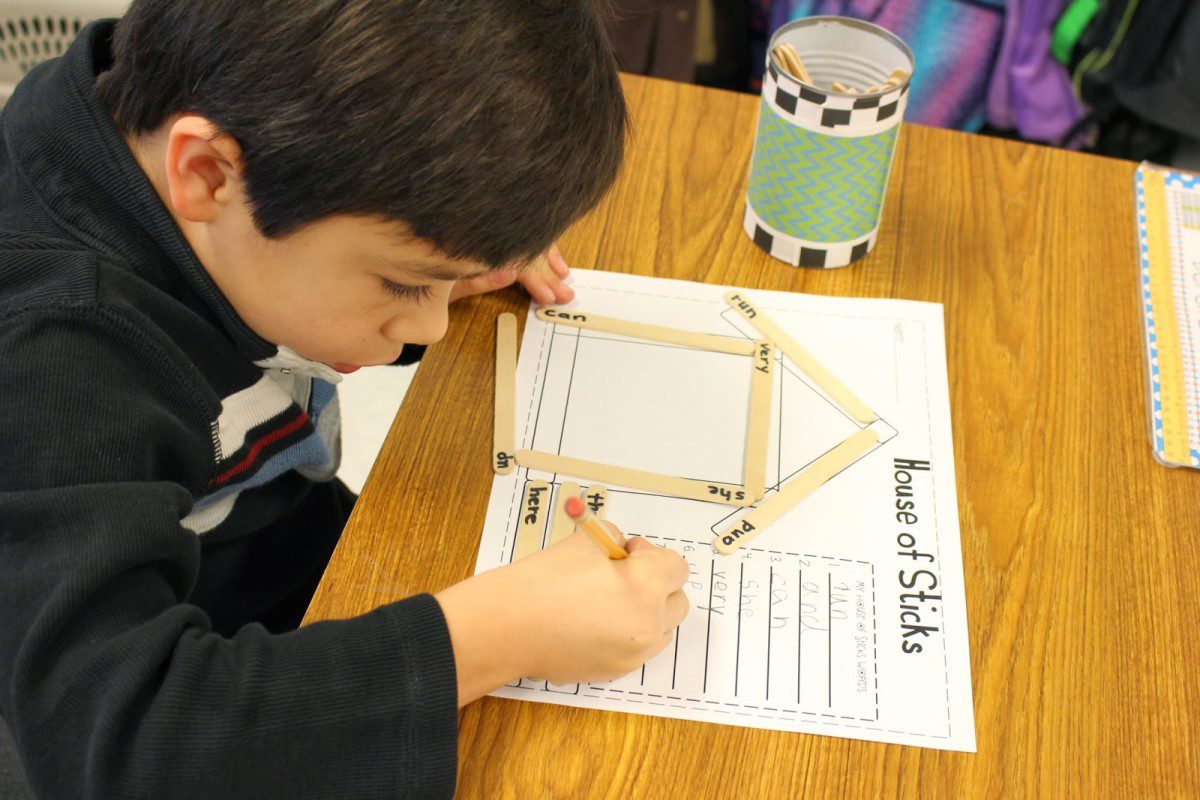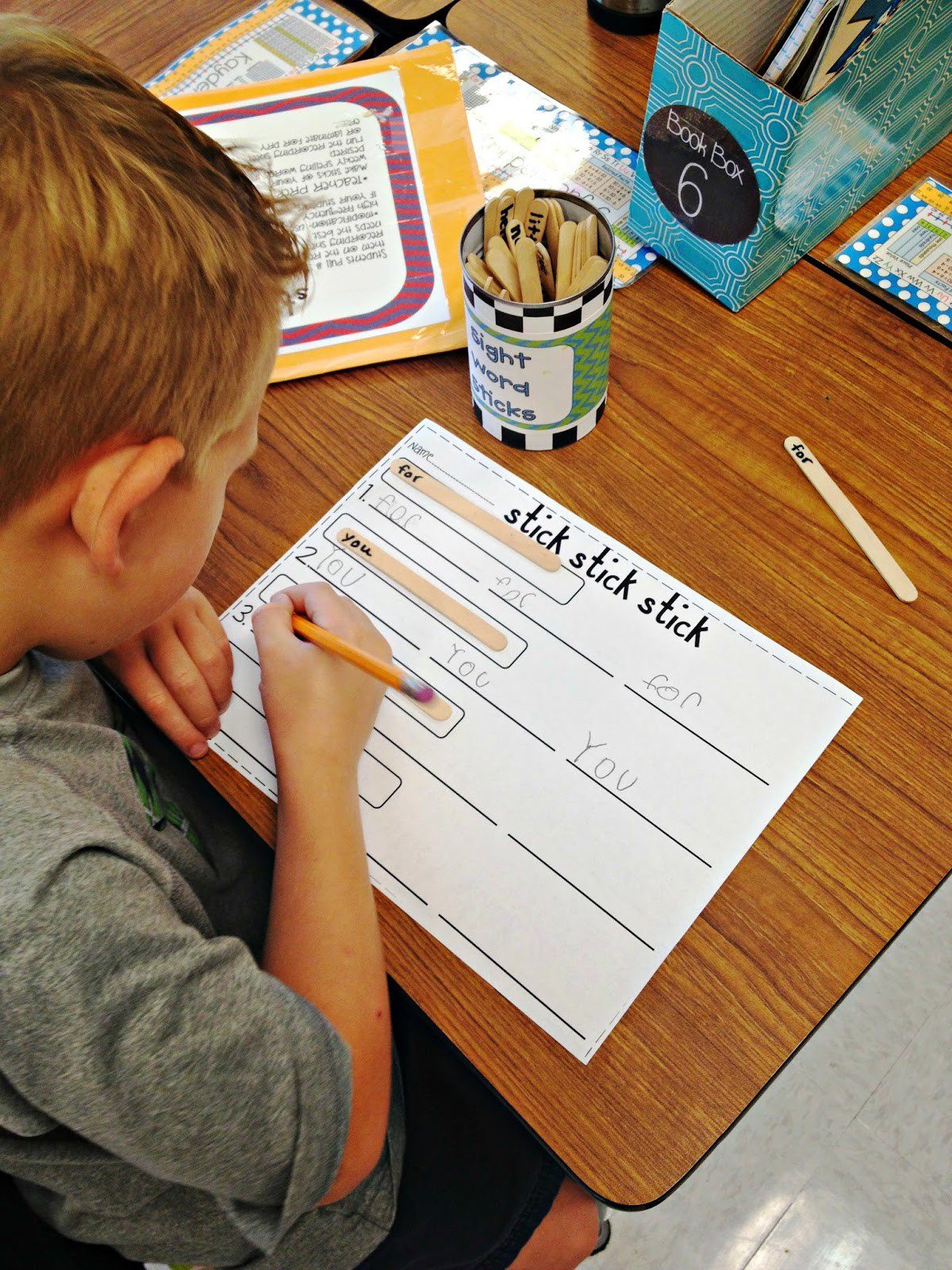 What I find best about the sticks, is that I can put in the spelling words of the week and it is a whole new activity just because the words have changed.  This doesn't get old because the sticks change out.  It takes me 5 minutes to write out our spelling pattern on popsicle sticks.  This week I just placed the ou ow words in the can.
I have sight words and spelling pattern word cans going at the same time.  I had to change this to our may do rather than our must do because my students wanted to pick it all the time!  It's perfect for fast finishers because there are so many ways you can use it.
Here's a peek at a few of the updated stick sheets!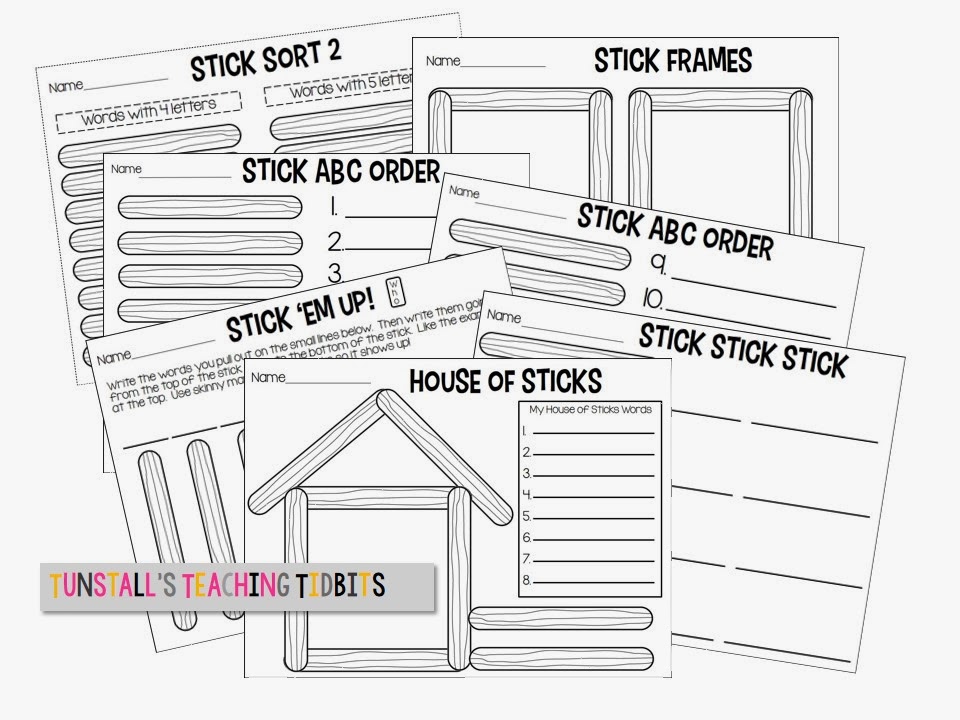 Just go to your purchases page, and you can download this product again to get the updated packet!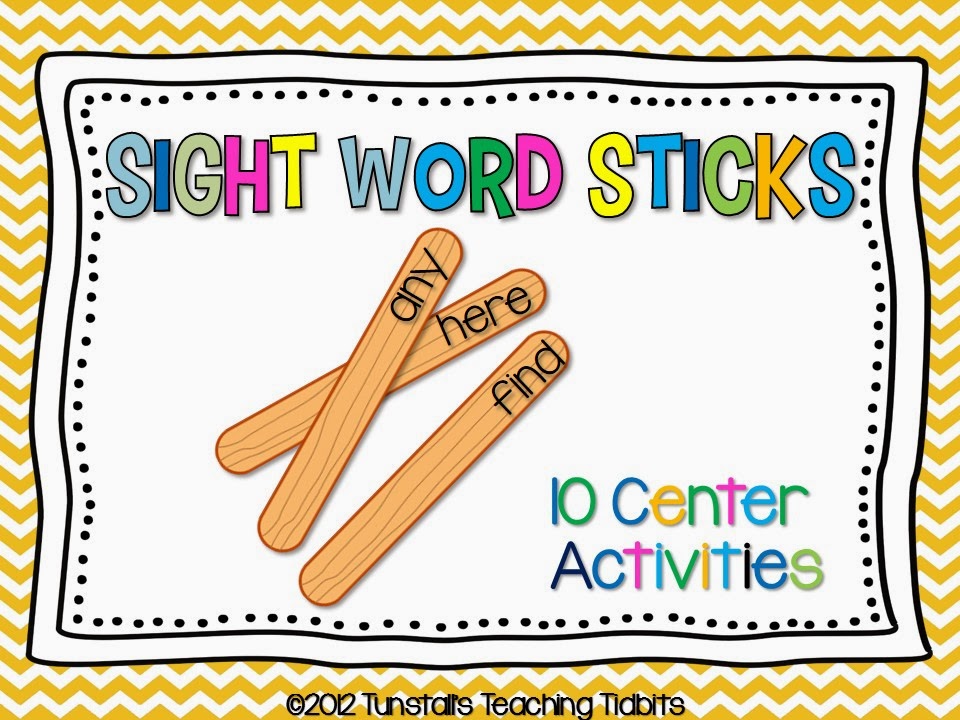 Because of the success I have had in the classroom with the sight word sticks, I created a math version.  There are ten math games that can be used with any numbers or math concepts you are working on!  When I introduced these, my students were so happy.  They beg for me to put them in our math tubs.  I will be honest, I have only let them play two of the 10 games so far. They don't want me to take them out.  It takes care of one of my math tubs each week.  Less to prep!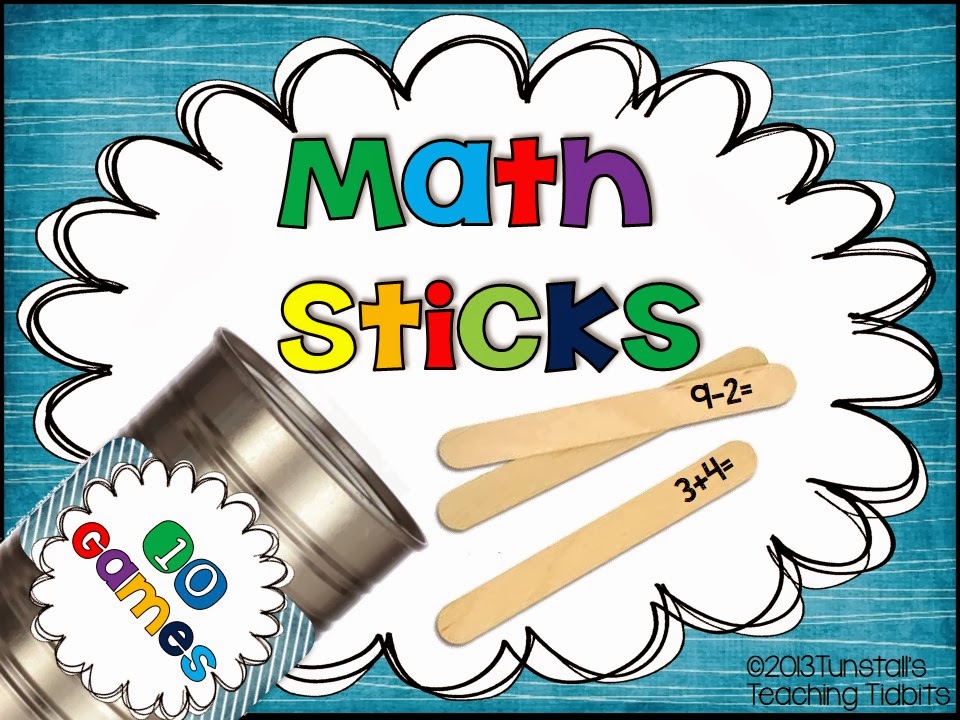 Here's a number ordering least to greatest example game.  For a challenge, you can have them write the number words to the right of the sticks.  You decide what numbers they need to work with so you can customize it to the needs of  your students.  I color coded my cans.  I have some that work with number sense to 120 and a couple that still need to get solid up to 20.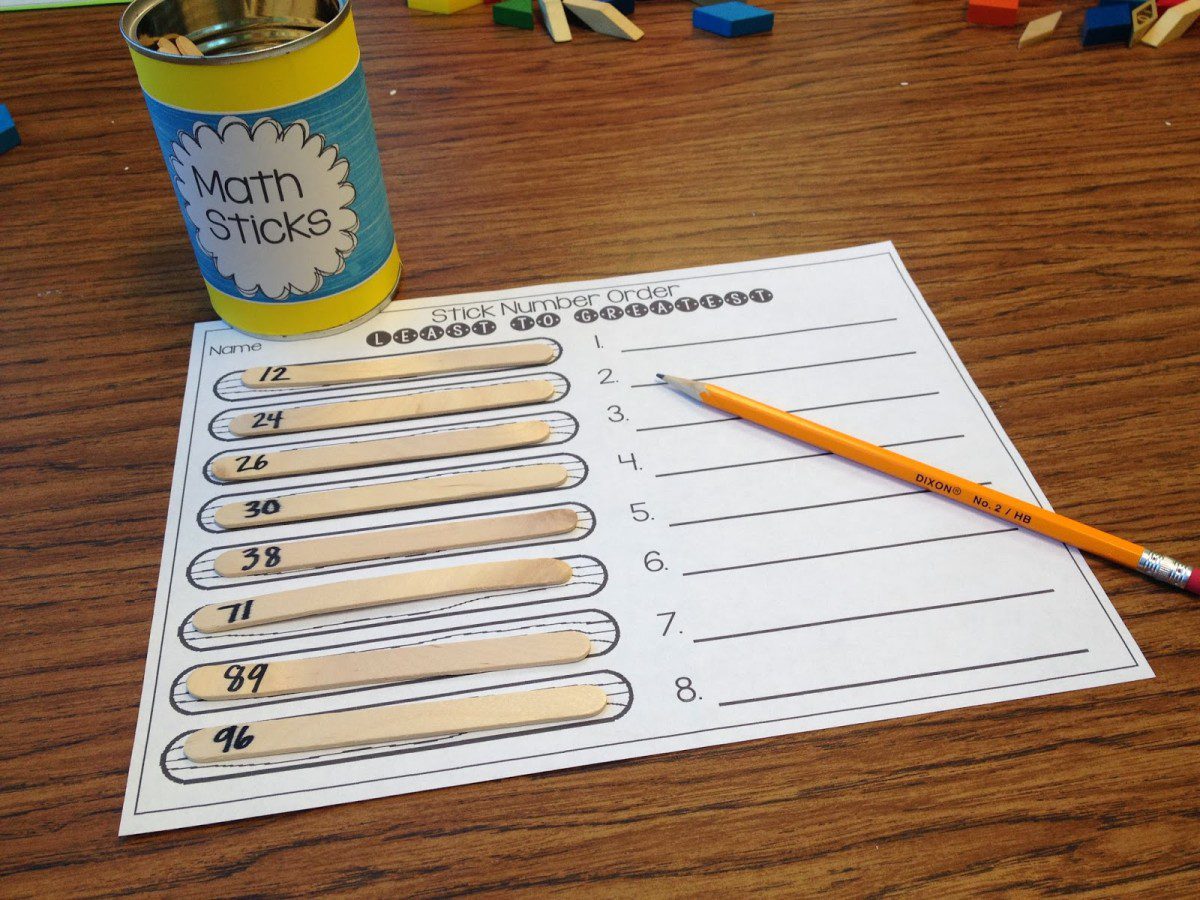 Any container will do!  I went with soup cans and I am not ashamed to admit I did a little cleaning out of the pantry to get my cans.  No one was going to eat the stock pile I had going from Y2k anyway!