Today this is what we did at my guided math table. We have been deep into place value this last week, so I had to pull this gem out! I only had one person try to put one in their mouth and I apologized to my group for my bad choice….Then I checked my watch for lunch.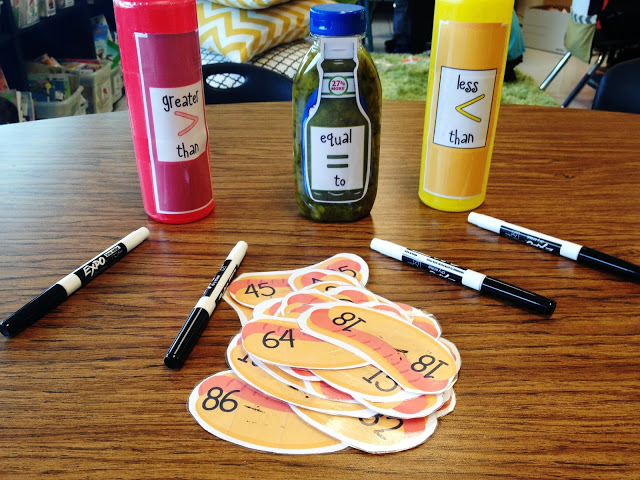 We combined both building tens and ones and comparing numbers with this activity. We did a few together but it was apparent that they were ready to make their own hotdogs without my help! The dollar store was where I grabbed the condiment containers, but I also made some paper versions for the activity just in case you need it.
I grabbed this out of my Picnic Pals Math Centers because it was just so relevant to what we are doing!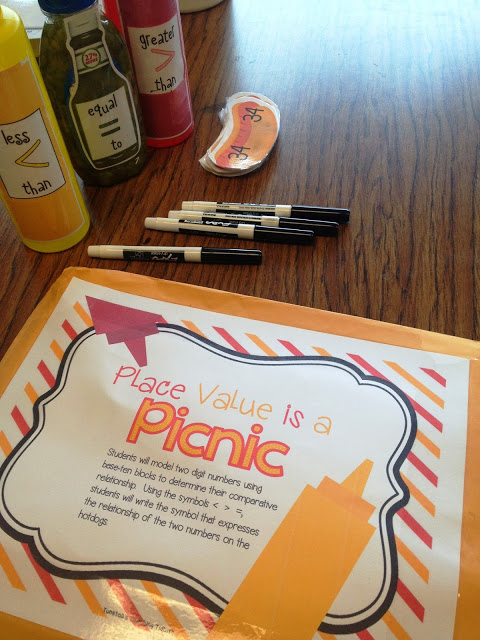 While we were having a blast at my small group table, I had other kids rocking out pumpkin math at math tubs too.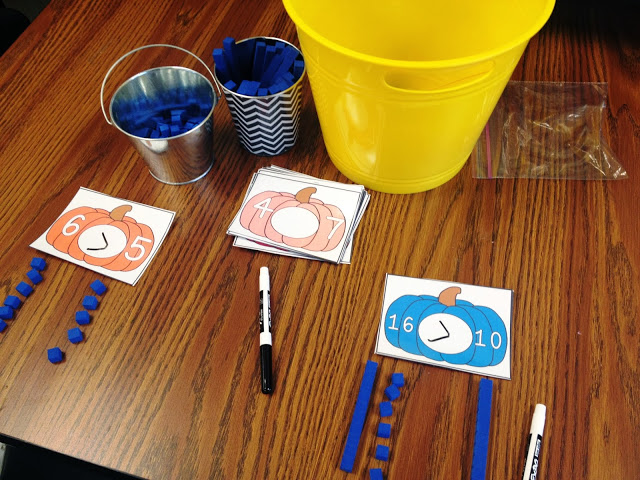 At another station I have students completing activities in their math journals. It is fantastic to have activities that mirror what we are learning each day! Pumpkin activities all come from my Plenty of Pumpkins unit.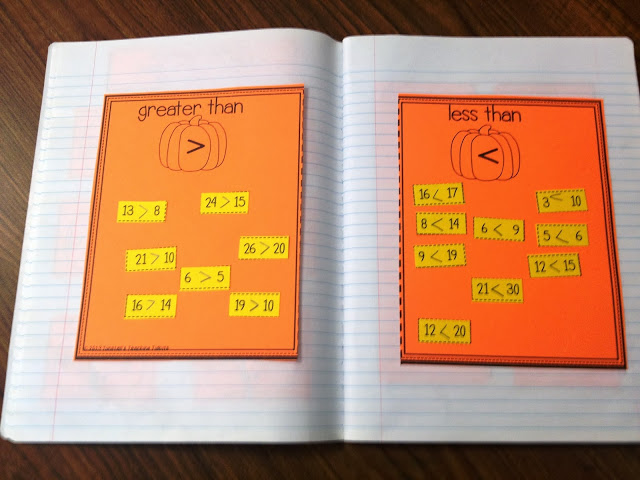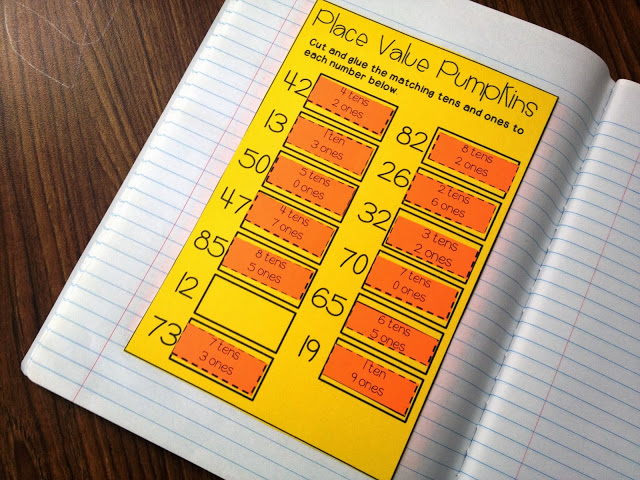 Oh and I am excited to bring you an update on the Rise and Shine Binder…It's just about the best thing ever not to be tied to the copier daily. I am all for this type of interactive work!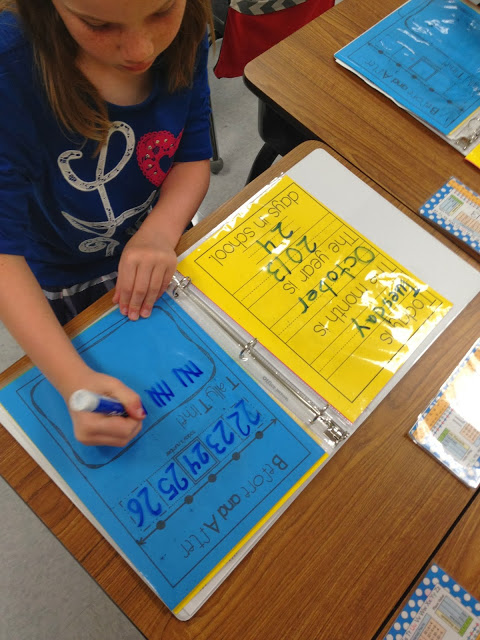 We were ready for odd and even and money so I tried it out today! I have added two more pages! Click the picture below to grab your free updated version
from my store if you already own it or to see what this binder is all about if you don't own it. 🙂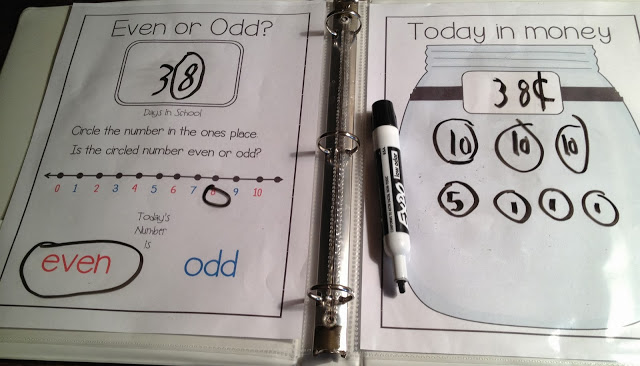 I am off to find a non laminated snack!