Next week we will continue our study of composing and decomposing the number ten. Through our studies we have explored odd and even, balanced across the equal sign, subitized on ten frames, and looked for related facts. Here are some activities I have prepared for our learning next week. I will create these with the students but wanted to be able to share what the finished products will look like.
First we will make a class chart. (Circle Map) As we build the number ten using two colors of snap cubes to explore the number ten we will write a matching equation. (More on circle maps)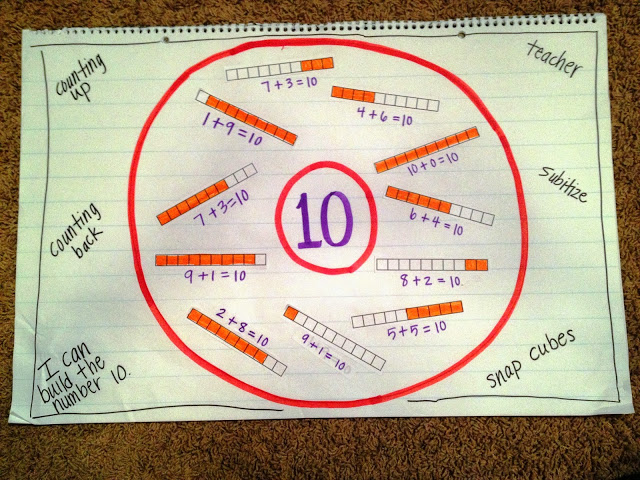 The next activity will organize our related facts so we can analyze what is happening to the addends.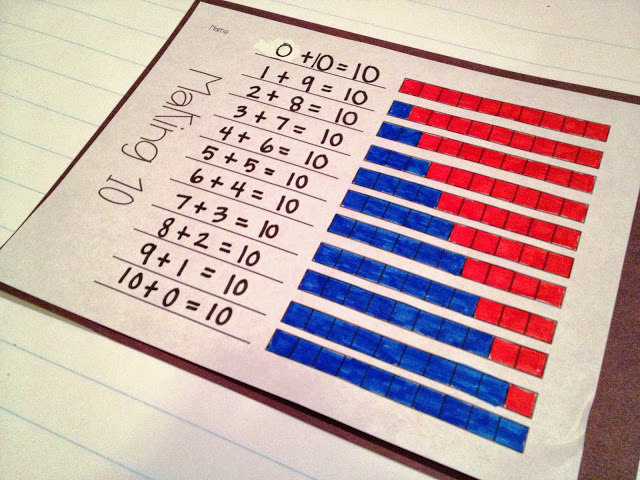 Finally we will use our strategies to find the missing addend in a game called mystery number. It is important that students see the answer to a problem both at the beginning of the equation as well as at the end. This aids in their understanding the relationship of numbers.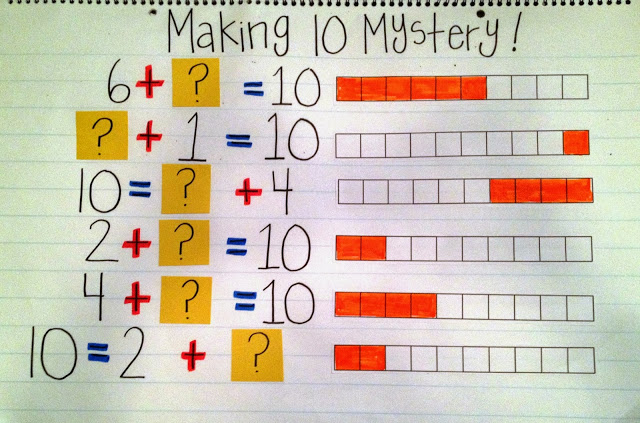 Students will solve their own mystery number page by coloring in what they know to find out what they need to know.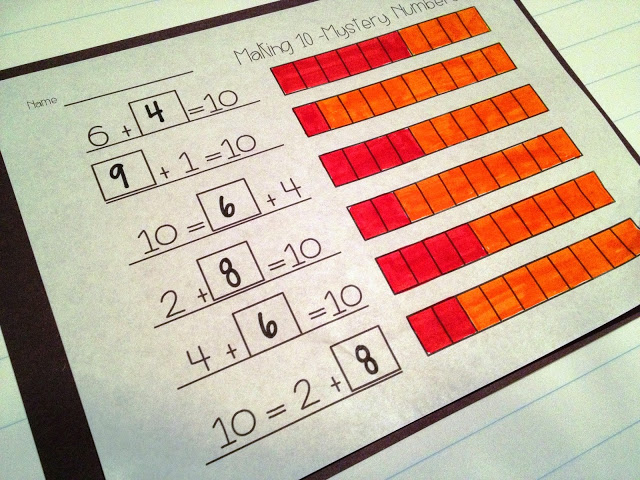 You can have all of these activities by clicking on the picture below.
*Remember to download the document before you view or print.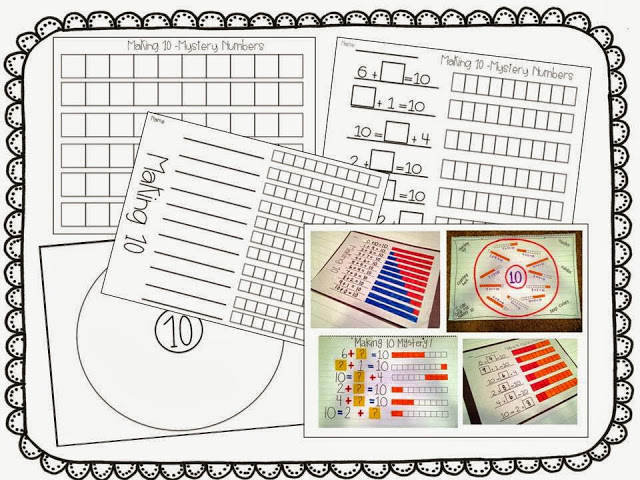 As much as I love teaching math, I equally love when students get their thinking down in writing. It just fills me with happiness when I can see their thoughts!
It was time to update our class bulletin board in the hall so I wanted to have students create an all about me gallery. We began with directed draw self portraits. Once those were complete, we added sentences about ourselves. This lesson was about writing complete sentences, using the entire line, spacing out each word, and sounding out our unknown words.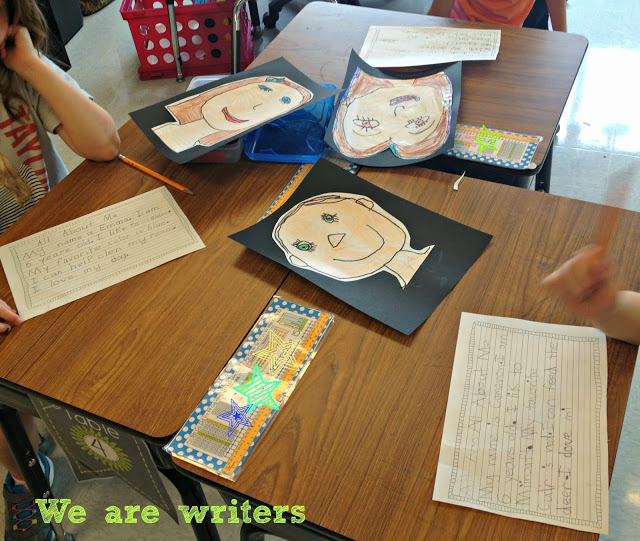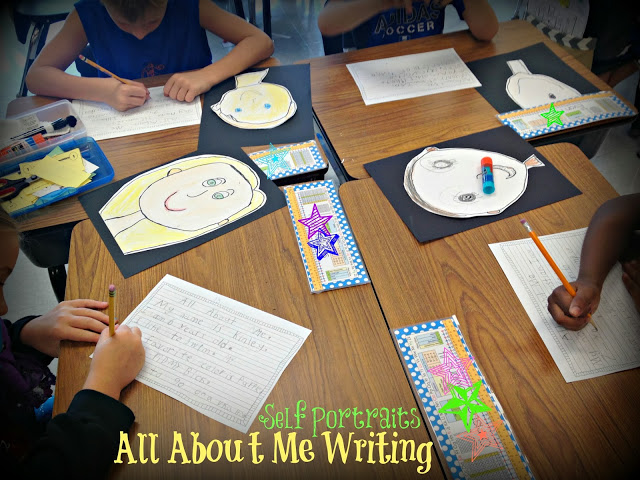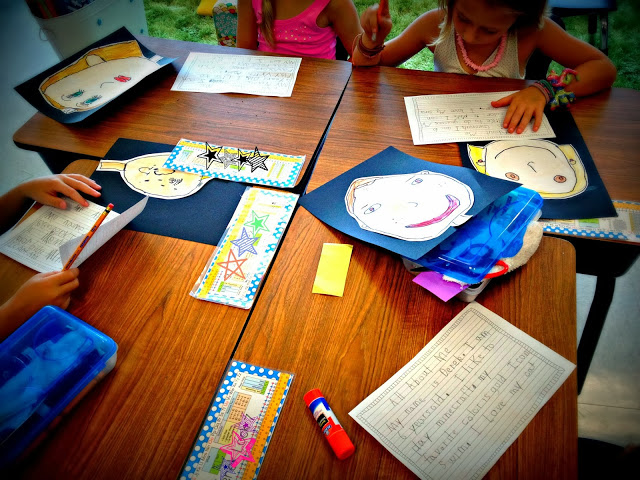 What better subject to write about than our own selves!
I learned that some love helping animals. Some students enjoy swimming while others would rather be playing minecraft. Some girls love to do cartwheels and flips. A couple boys are amazing runners and can jump very high! Riveting stuff!!!
I love to motivate students to write quality pieces by using art! I find that while they create the work of art, they have time to gather their thoughts and organize their thinking on a subject. It helps students to elevate their efforts. If you want to make a fun self portrait gallery in your class or school, this activity came out of my Fall Art and Writing Pack.
Happy Weekend!