I love teacher week at blog hoppin for all but one reason…it usually is my first week back at school and I can't stay awake to participate! This year I am happy to say we have not gone back to school so I am able to be a part of the fun!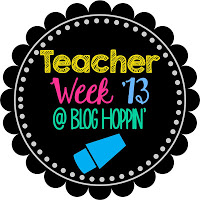 Since this post is about me, I have to show you the best thing about me! My family!!!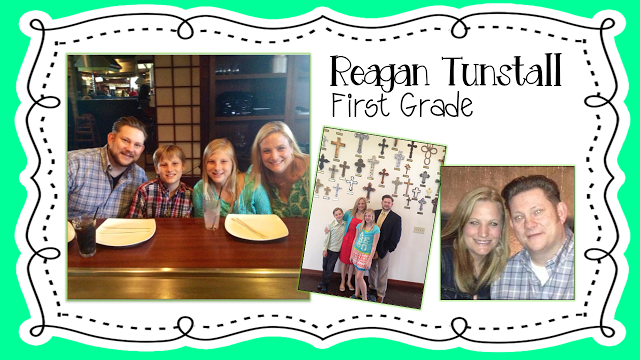 ok ok I had to make these two slides for Summer homework at school which is why you see my grade level and why I added the blogging part below. I am cracking up because I just celebrated my 16th anniversary but for some reason I put 15 here on the slide. Funny thing is, I shared these with hubs and neither one of us noticed. He is the one that usually keeps those things straight around here!
Baby girl is going to be an eighth grader. I am amazed at her! She is going to a new school this year and handling it like a champ. She made the school dance team and the picture I shared of her below is after winning best technique. So exciting! Genius boy is now going into 5th grade. I get one more year with him at my school. He just finished robotics camp. Pretty sure I understand almost nothing that he does, but glad that he loves me just the same!!!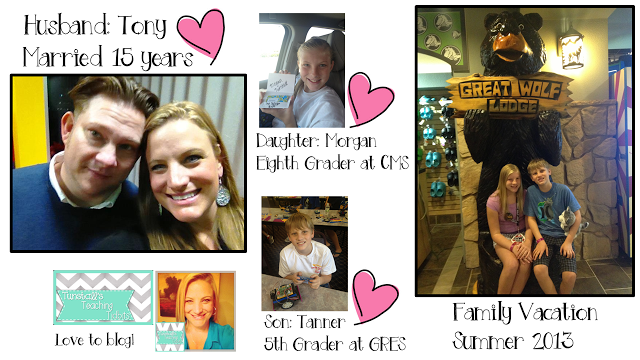 I have been blogging for over two years now, and it has transformed my teaching in every single aspect. Connecting with teachers around the country and even in other parts of the world has been so incredibly powerful.
Thank you for reading, commenting, laughing, crying, sharing, and reflecting with me!!!
What better way to share about myself and my passion for teaching than to sing it to you? I know singing is not really the right word for the "sounds" coming out of me in the video. God keeps me nice and humble I tell ya!
This one is about teaching of course! What else…
This one is about back to school…It's more recent. And more tone deaf than ever…
Come back tomorrow! I plan to redeem myself with the finished classroom tour!!! I can't even wait!