Follow my blog with Bloglovin
This week has been blogger heaven! Two blogger meet ups, curriculum planning, and classroom decor! YES! Heaven!
I'm gonna break it down right now y'all!
First, there was a big ole conference in San Antonio this week. ISTE. Because of this, Denise from Sunny Days in Second Grade flew out with her husband. Denise and I have become blog friends over the last few months. I was thrilled when she let me know she was coming to town! Another blog buddy of mine Kristen Smith from A Day in First Grade picked Denise up and met up with me to head downtown! When we got there April McNair, from A Modern Teacher, found us and off we went to the Riverwalk for dinner! It was such a blast! I already adored these ladies but now that I know them in real life, I know just how lucky I am to call them friends!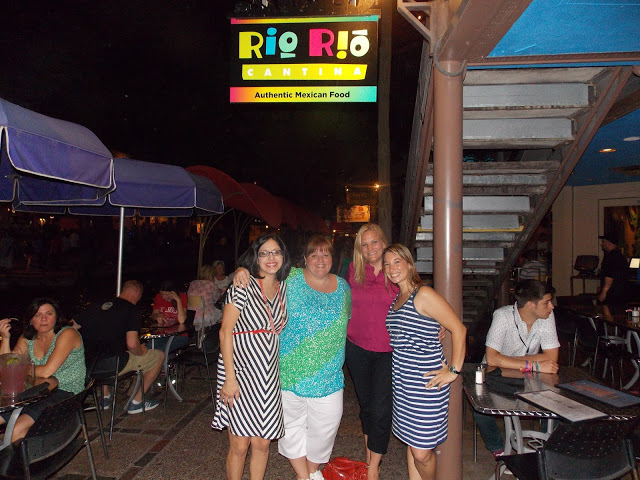 Left to Right- April McNair, Denise Boehm, Me, Kristen Smith
Because of the ISTE conference, many other Texas bloggers decided to take advantage of all the fun downtown and meet up again! This time we met at Mi Tierra and I even brought along hubs and genius boy! I will admit, I was nervous about how they would handle the bloggy fun, but they hung in there just fine.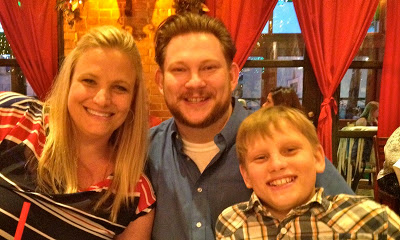 Genius boy hit it off with Denise's husband and chatted his ear off NON STOP. They talked computers the entire night! (What a sweet sweet man to listen…and listen….and…..listen!)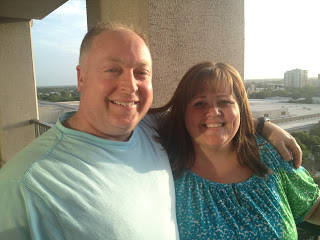 I got the opportunity to meet up with these fabulous Texas Bloggers!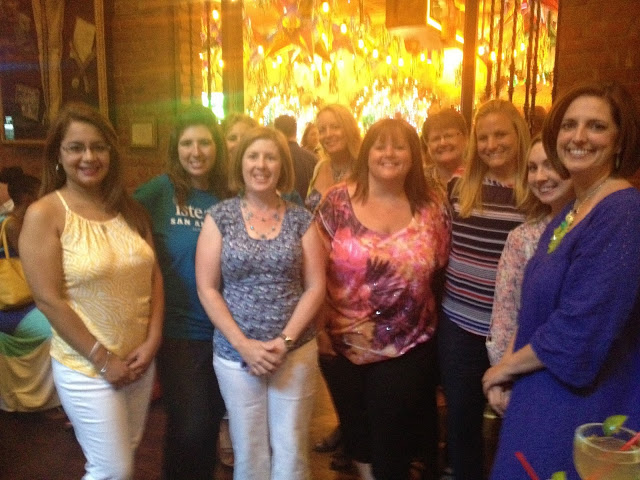 Left to Right: Rachel Reyna, Ashley & her mom behind her, Rachel, Angela Watson, Denise, Suzanne, me, Daliene, and Charlotte
Tanner took this picture by standing on a chair at the end of the table. 🙂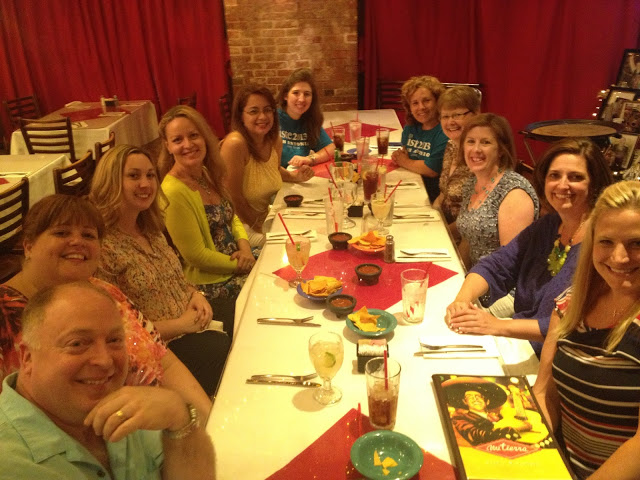 Left side of the table front to back: Jeff and Denise, Daliene, Angela, Rachel Reyna, Ashley
Right side of table front to back: me, Charlotte, Rachel, Suzanne, and Ashley's mom
Hubs also took this picture using panoramic. This restaurant is pretty amazing. Lots of tchotchkes and murals.

We were enthralled with Cesar the dog whisperer among many others in this huge mural.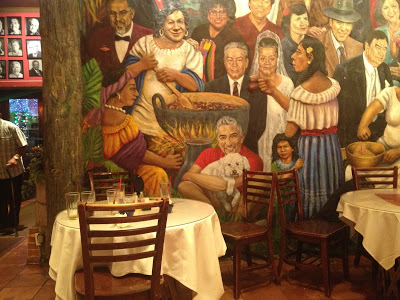 In between all the fun Summer meet ups, I have been hard at work on the first grade math curriculum for next year. So far I have finished the first 15 weeks of school I am almost halfway through the year and I am LOVING this new adventure. There will be a total of 12 units when I am finished. Each unit below is three weeks of teaching concepts, visuals, work maths, posters, word wall words with definitions and teacher tips!
bundle of the first 3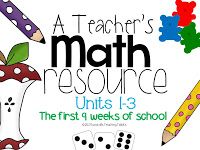 And of course I am slowly searching out more and more classroom decor! I have added to my
pile
happy spot
hoarding corner
classroom decor for next year! I discovered a website called save-on crafts and I found some little treasures for next year!
This picture shows the little wooden planter boxes that I got. I will have them displaying books, supplies, paper…oh I just don't know yet, but I am thrilled to add them to the collection!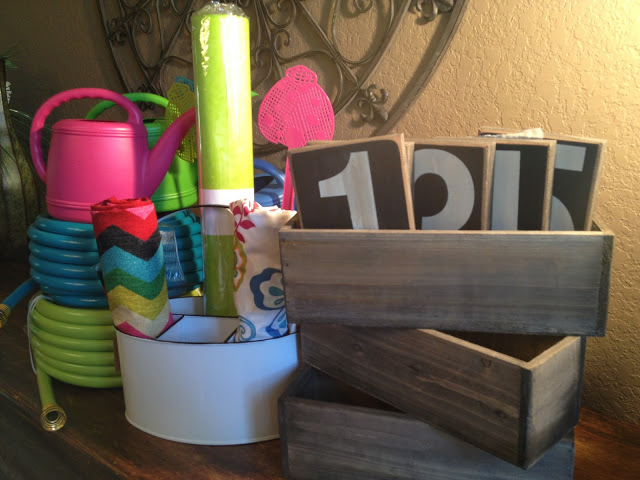 Possibly my favorite find on this website are these numbered wooden blocks! These will be the headers for my rotation board. Daily 5 cuteness!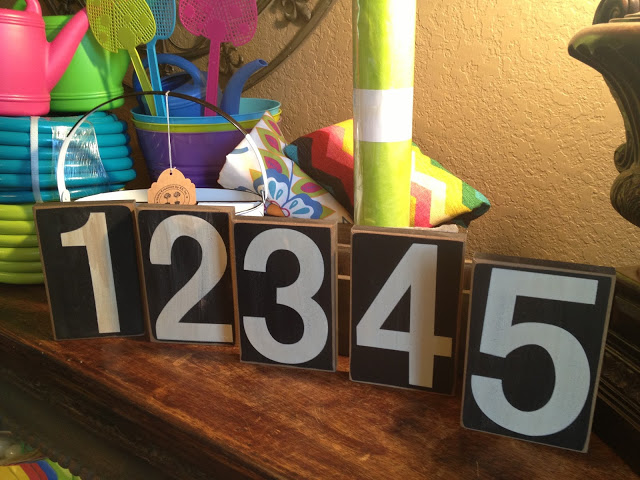 I fell in love with this metal bucket. I love the compartments!!! I want this on my small group table for sure! I picture beautiful teacher supplies….sigh…..it's the little things in life I tell ya.
and finally I got this green textured paper it was ridiculously affordable and I think it will add a gardeny feel to my bulletin boards. yippee!
If you want to read more about my garden classroom ideas, click the picture below to head to the post that explains the rest of the stuff in the pic.