I am totally excited to team up with the Freebielicious girls and A+ Teacher Images
!
Doug,
from A+ Images made us the cutest custom designed t-shirts and now we
each get to give a t-shirt of choice away to one winner from each of our
blogs!!
I wore this with some white pants to school on Wednesday and got stopped in the hall all day long! Teacher friends said they LOVED IT!!! The bling is so cute!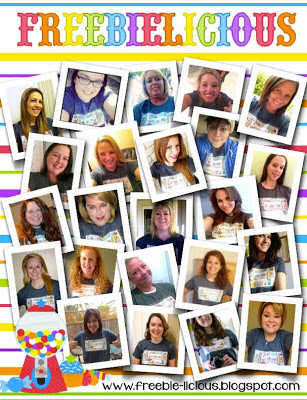 Now, you can win a free t-shirt of your choice!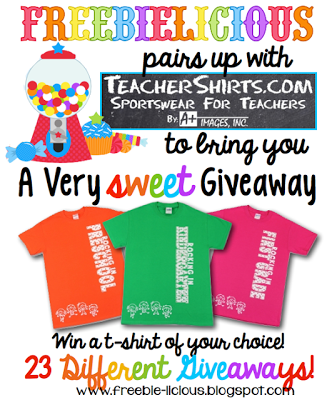 We have made this
giveaway super easy for you and you have LOTS of chances to win!! It is a
blog hop, so you can enter as many or as few giveaways as you would
like! The contest begins RIGHT NOW… Saturday, May 18th, at 8:00 a.m.
EST and ends on Sunday, May 19th, at 12:00 a.m. EST. Winners will be
announced on the following Monday. You can start by entering my giveaway
here:
Now head to my bud Michelle at Apples and ABCs!