Five for Friday!!!!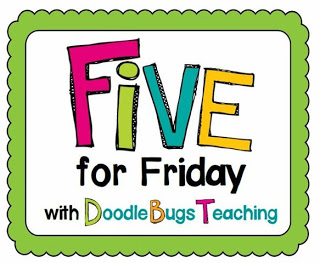 #1 It's Friday—Holla!
(I shared last week that my principal always says this on morning announcements- This week I have proof!)

#2 Puppy Palooza saved my sanity this week! My first graders and their adopted puppies worked their tails off during daily five. I read how Rocket Learned to Read, let each student choose a puppy for the week, and watched the engagement level skyrocket during daily 5!!!
#3 To culminate the week, I tested those puppies after school to see if they had truly learned to read. The students were so nervous on Thursday. They kept letting me know how hard their puppy had worked all week and that they really hoped it would do well on it's big reading test…
Every puppy passed their reading tests!! (it's a good thing those puppies can keep a secret)
We had a little moment in class to honor the first grader teachers and their hard working puppies!
I used Swersty's Blank Puppy Awards!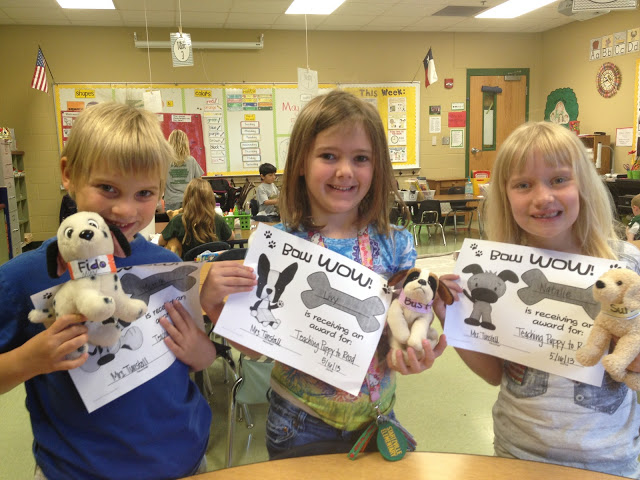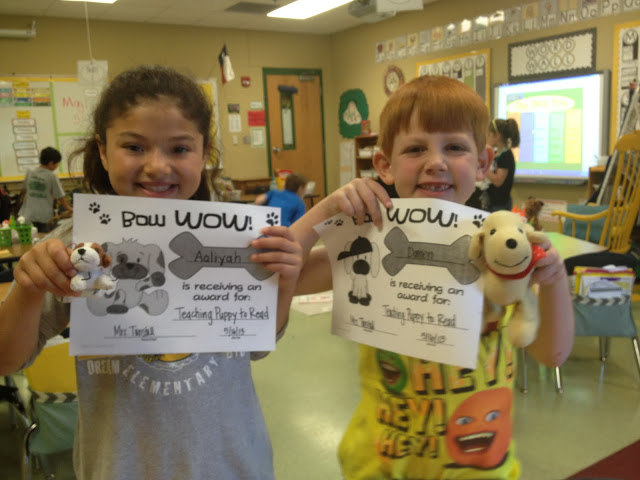 #4 One of my first graders came to school with the sweetest letter and gift yesterday.
Mounds of Thanks for all you Dew! Caffeine, chocolate, and jewelry! Wow! I may have ripped into the chocolate before hugging the child, but I think I managed to thank her first. 🙂
#5 Home Sweet Home!!!!
It has been a week of 12 hour days (My daughter had dance practices till 6pm every night this week out where she goes to school-40 minutes from our home)
Then last night we didn't get home until 9:30pm. (Big dance finale)
This girl is heading to bed! Happy Weekend!