At our school we can't say Friday without saying "Holla!" Our principal started it 2 years ago on morning announcements. You know that if you start something with 6 year olds it becomes one of the Ten Commandments you better be prepared to say it for the rest of the year!
Five for Friday #makethat6
#1
Blog Makeover!!! I feel like my blog got her roots touched up, eyebrows waxed, and a cute hairstyle!!! I feel so glamorous! Thank you to Tessa, at Tales from a blog designer for the cute new look!

#2
I have been having fun with everyone on instagram! I even have a cute little instagram button at the top right of my blog! #teachertalktuesdaywasablast! #addictedtohashtags
#3
It's testing time for first graders. I lugged out my DRA and TPRI kits and currently we are having a stare down contest. I haven't cracked them open yet. I can't decide if that means I am winning or losing…
# 4
The Daily 5
The first hour and 15 minutes of my day has become my favorite time. They are so independent now! I walked around yesterday and took pictures of everyone.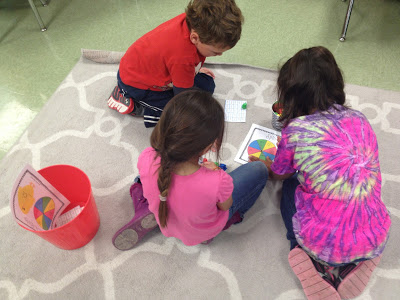 Making "Did You Knows" for the morning announcements
Farm Literacy Spin-A-Bingo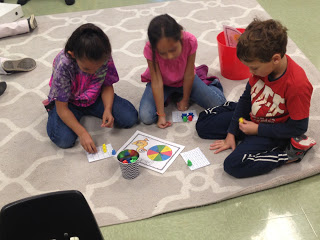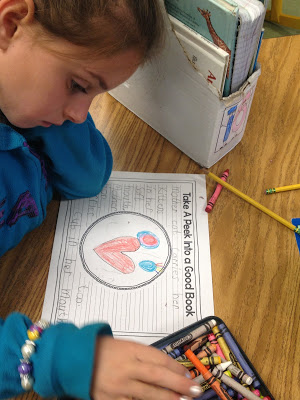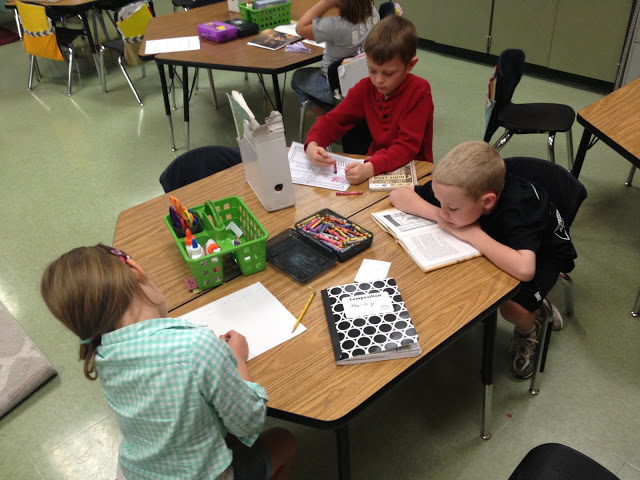 Reading Express on computers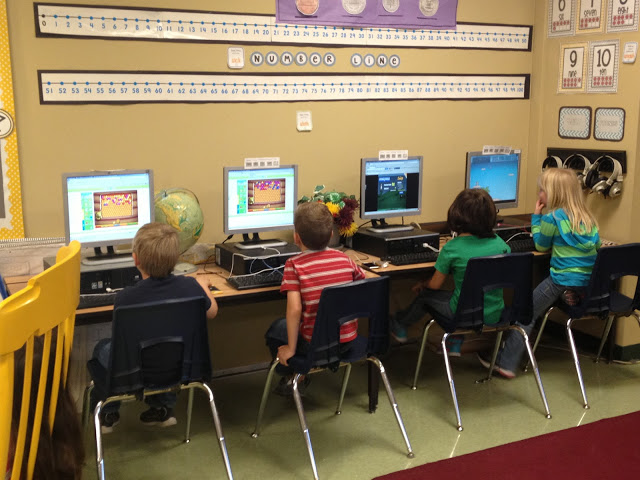 Literacy Apps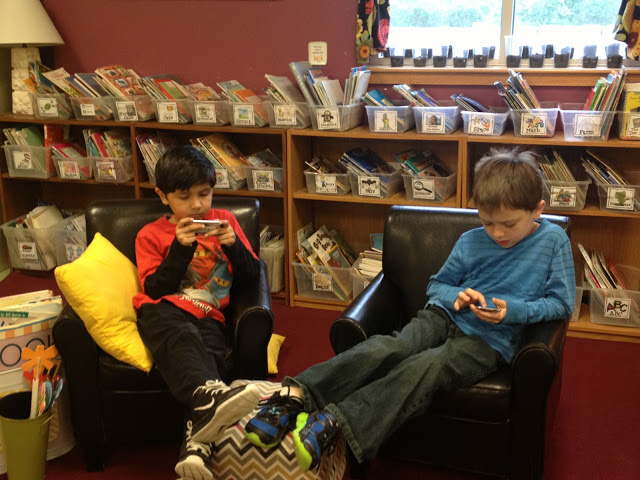 #5
Reading Table- (Small Group)
I have one group of kids that need remediation daily. We have been working on the basics all year and to make it fun I use different props to help them. My new discovery is gallon milk lids! These are great for sliding sounds together or for jumping from word to word. In the picture below my student is touching one for each word. I have about 30 lids saved up. When I have enough I will write the sounds on them with sharpie for blending. I love that they slide.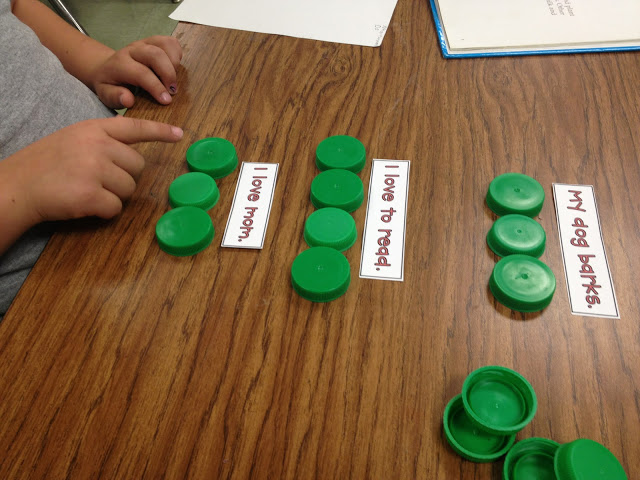 You can get the Reading is Fun unit and 5 other reading related units in a big bundle called Riveting Reading.
# 6? (Last one!)
I brought my sight word stick centers back out. The students actually cheered. It's a little frightening how much power the popsicle stick holds over a first grade mind. What is the deal with that? I mean seriously.
My sight word stick centers are the most requested centers I have had all year. I just replenished these tubs yesterday.
You can find all 10 centers here.
HAPPY FRIDAY! HOLLA!!!!! #holla