I have had a lot of classroom decor questions as of late so I decided to answer as many as I can in this post. I am going to take you through the areas that I get asked about and provide links to where things all came from.
My Meeting Place
Meeting place from the back of the room
From door
small group area and classroom library
computer area
number line- teacher store
computer area again
quiet phones
(broken headphones that block out extra noise for those who need it)
Teacher computer area
ottoman recovered with hobby lobby fabric
black hutch from garden ridge
little lamp thrift store
teacher/small group area
Tall shelves wal-mart
Closer view of the library
Black chairs and ottomans Garden Ridge
shelving walmart
tiered shelves- not mine belong to school
I had planned to frame some corkboard myself and paint it black.
I found this framed corkboard at hobby lobby in the 50% off section!
Back of the room from the door
View from my teacher table at the back counter
Big blue tubs from target
clear math tubs from family dollar
baskets- hobby lobby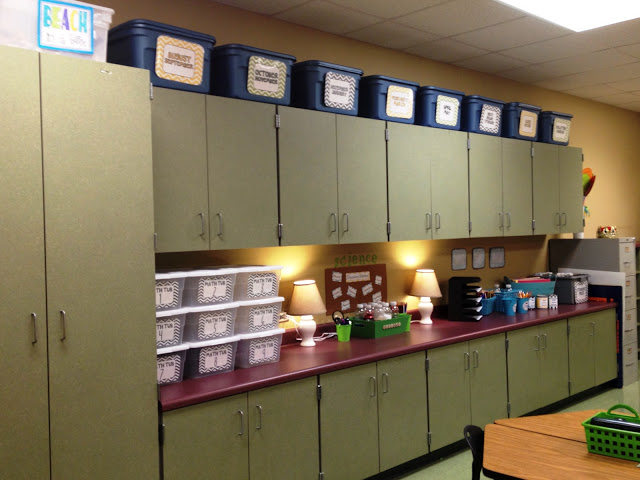 If you like to match like I do, here are some signs you can customize for other things that come up through the year. I have whipped out many a quick sign for things that match using this.
I hope this helps! Isn't planning next year's classroom the best?!?! Well maybe the best after napping and wearing pajamas all day….