This week we are all about testing in my school. District assessments are imminent.
Do you take them? How often? What subjects?
We take both reading and math. The students try so hard. Are you allowed to read the math test to your students? We have always been able to until this year.
One thing I absolutely can't stand is when I know a student knows the material, but the format of the test trips them up!
About 2 years ago I started building a collection of questions to display and work through with my class using that same testing format. I use a half spiral chart tablet and just write out about 2 weeks worth of questions at a time. Each day we go over one together.
We share the marker as we go through the problems. We circle or underline important words. We discuss how they want to trick us with answers that look the same. We underline key vocabulary. We draw, write, and compute our way to finding the correct answer. Then we even practice bubbling together.
Over time this process evolved from only happening when a test was imminent, to daily during the transition in my math block from tubs to seat work. I keep the chart tablet of math questions hanging in the room and kids ask to "read" it like a big book during work stations. I allow them to because I know it is great review!
Here's a peek at some questions we are tackling at this point in our year.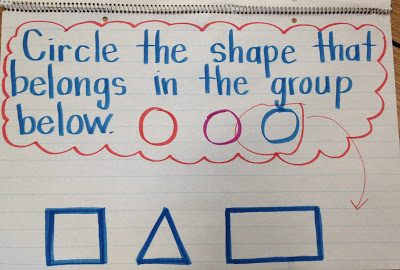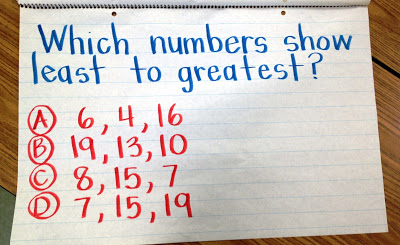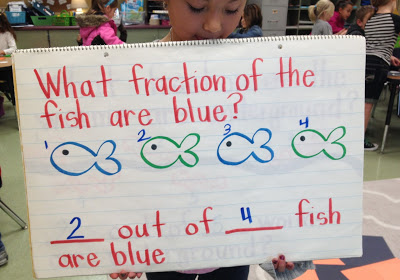 By doing this daily you are familiarizing your students with the format they need to use paired with the knowledge you give them daily in your math lessons! It is the perfect beginning or ending to your math block!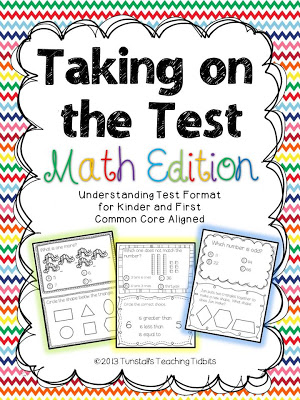 There are 180 of these questions (seen above on my handwritten charts) in the packet but I made them half pages to conserve paper and so you could make them into student booklets if you wanted to. (A cover is included) If you want to get a feel for how the questions are worded you can download the preview. You will see the first 24 test questions.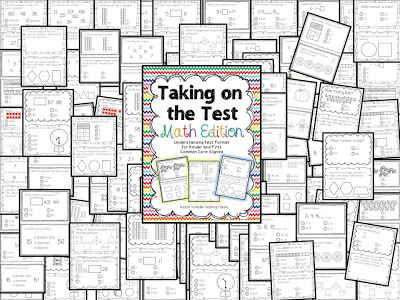 You know what else is imminent? S P R I N G B R E A K!
Only 4 more days of waking up at the crack-a-lack-of dawn!
Here are the plans this week. Click to download and use links.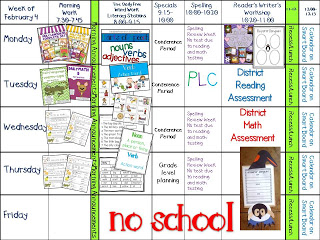 If you want to see more lesson plans posted by others check out Dee Dee's Linky!