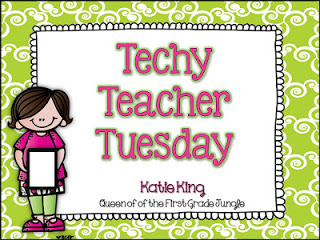 I am excited to link up with the adorable Katie King for a "tech tip"!
As you may know from my previous post, we are studying penguins right now. I found this app called Spelling with Cimo at the itunes store and it has been a HUGE HIT!
The goal is to spell a word correctly to get Cimo across the ice to his fish.
Students choose a snowflake level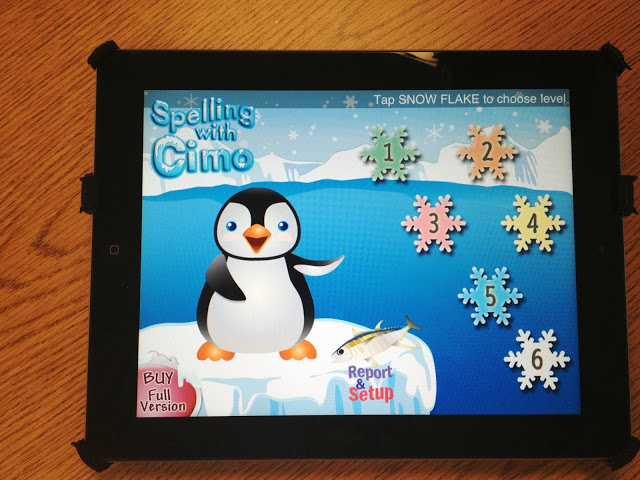 Next, they are given a word to spell and some letters to use. (There are wrong ones in there too)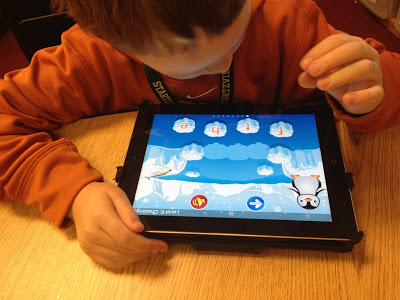 They move the icebergs up to build a bridge for the penguin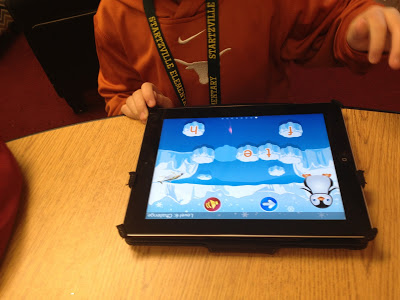 As they penguin walks it spells the word. If a letter is wrong the penguin will fall through into the water!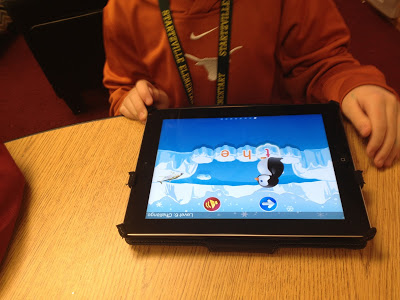 If it is right, the penguin with eat a fish on the other side while the student hears and sees the word again.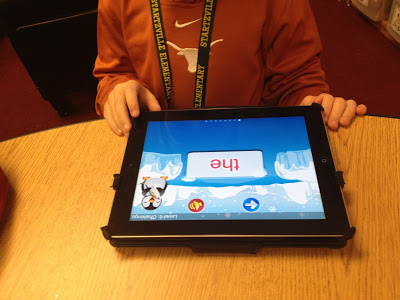 Then the next word is called out to spell for the penguin.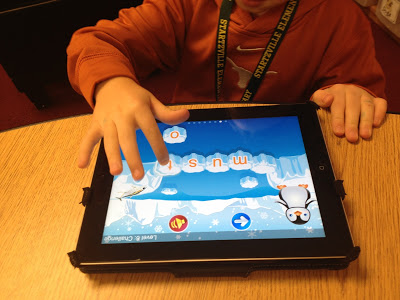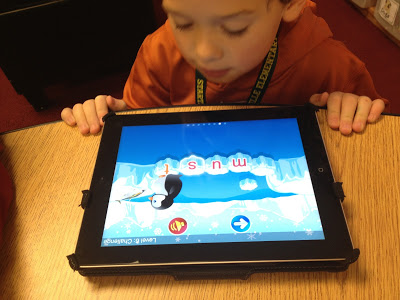 I made some letters on icebergs to play this whole group around the rug! Once we have played it a few times and they understand, I will allow this to be a literacy choice for word work!
Click the cover to grab it for free!