*The winner of my "All You Need is Love Giveaway" was Fawn! Congrats!*
This morning I took a trip to the Dollar Store just to peek in and see if I could find any treasures. I was surprised to see so much of the store already stocked with Easter garb.
After my small panic attack subsided, I did find one small section of St. Patrick's Day items so I "lucked" out! I want to share in case you can use this idea too! If your school has a die cut machine with shamrocks, you could make this with paper too.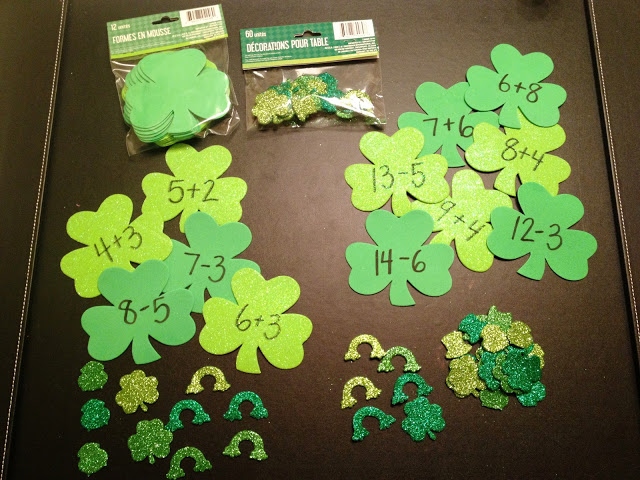 I found foam shamrocks to use for a math center and small glitter decorations to use as the manipulatives! I decided to make mixed addition and subtraction problems. Because of the varying levels of mastery in my class, I made a set under 10 and a set above 10. Click below to grab your own recording sheet.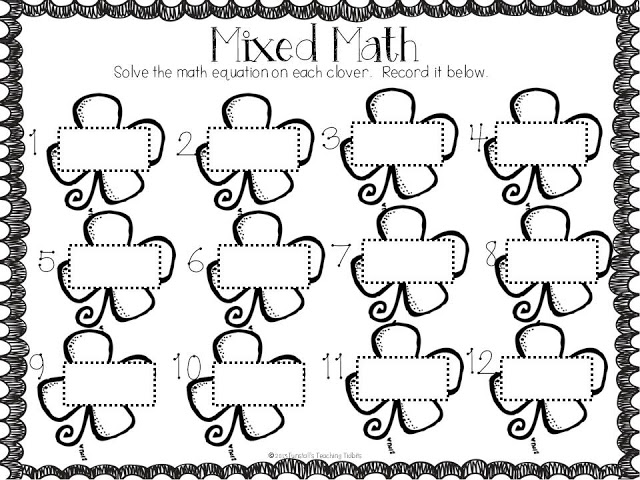 I finished my visual plans for the week!
Click to download and search. Yesterday's freebie is also in the plans for the week. So if you didn't grab it yesterday, you can get it here.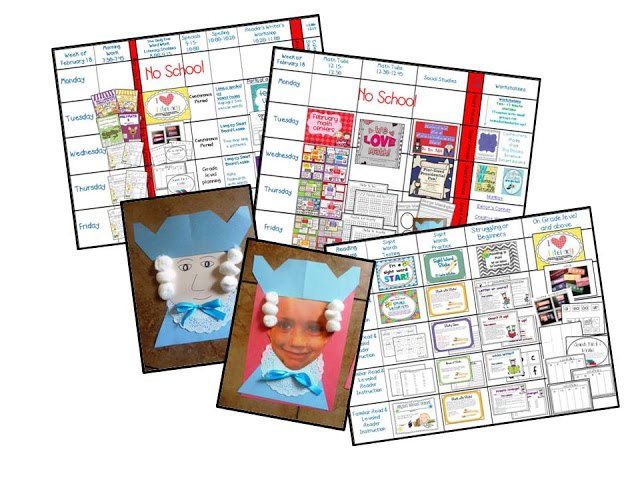 And remember how the dollar store was stocked with EASTER garb!? Well I couldn't resist. I picked up some eggs and created some literacy activities. This concept is nothing new. I came across this idea my second year of teaching…(circa 1998 y'all!) Students take an onset and match up the rime by turning half of the egg or they take a rime and turn the onset to create words.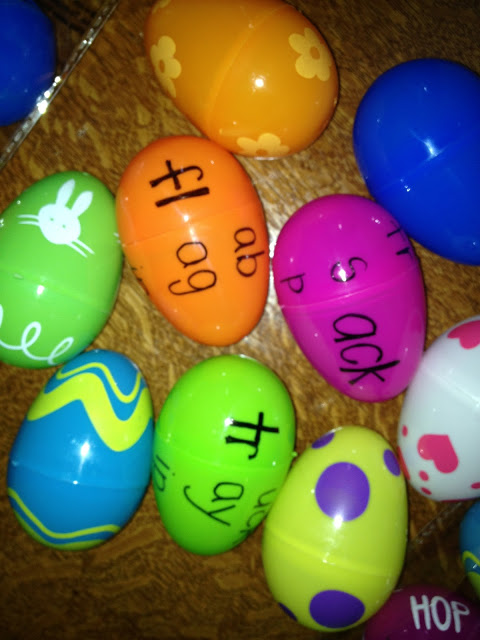 Sorry for being WAY ahead of the calendar on this one. I blame all the stores for forcing me to believe for years that I need to prepare for April during February….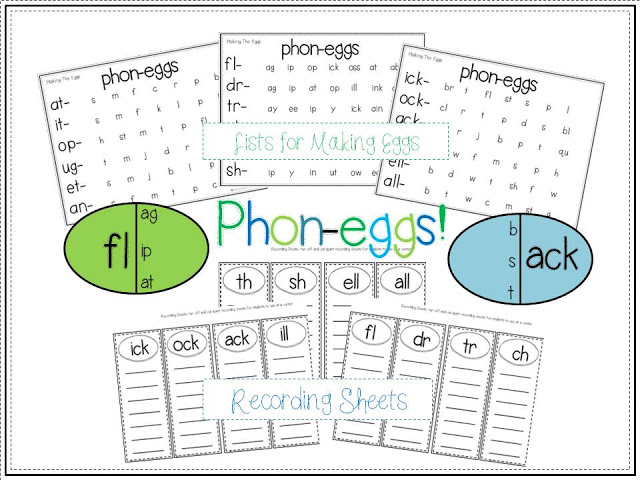 If you need some help coming up with varied onsets and rimes, as well as recording sheets just grab the freebie above.
Want more hands on literacy fun and math fun? Here are some units you may like!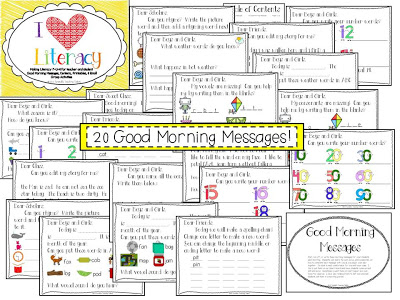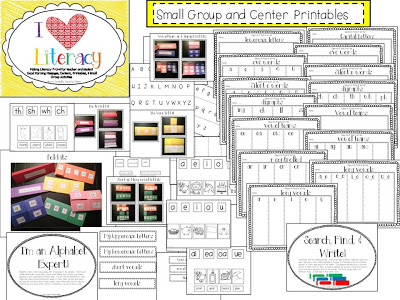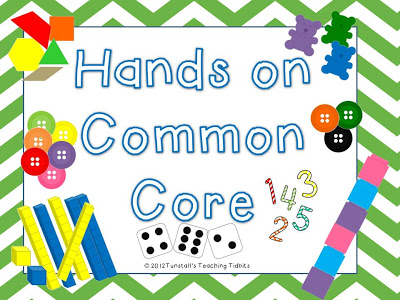 Take Care,