Today was our kick off to our penguin unit! I can tell you that the kids are passionate already about these popular poultry! (I googled and they really are poultry!)
To prep, I ripped some butcher paper printed penguin images of the 6 we will study, and threw down some markers! Ready for the picture walk. (aka museum walk) I did not glue my pictures down or anything. Trying to keep it simple!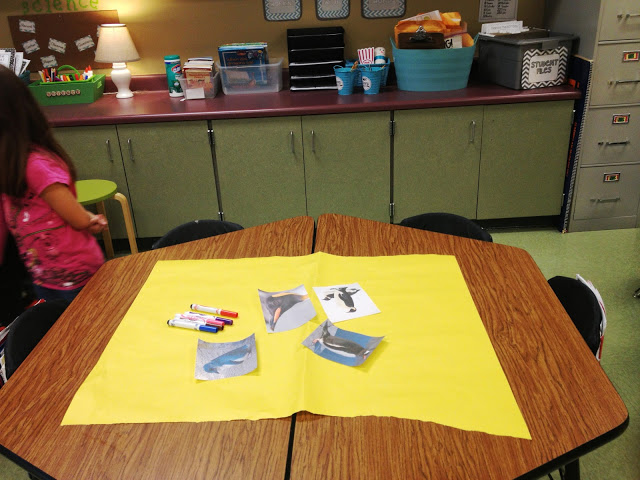 I threw on some classy mood music (thank you dollar store) and let students get up and walk around to each table.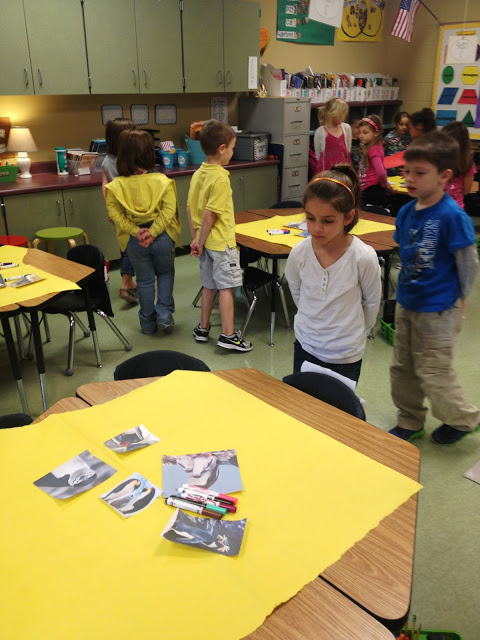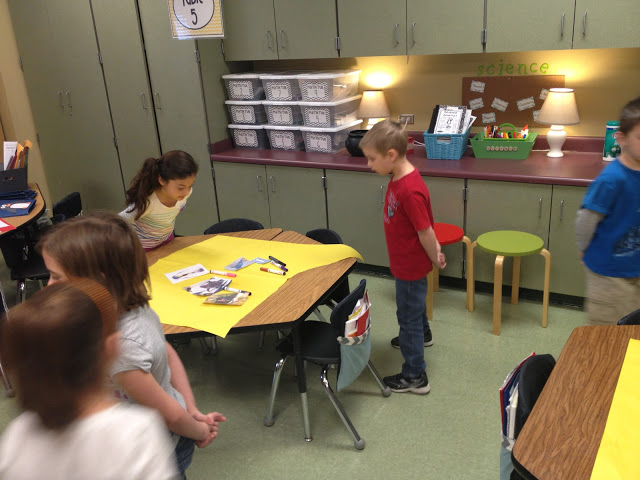 Then when the music is turned off they know to find a table with a marker available and either write a question about something they see or an observation.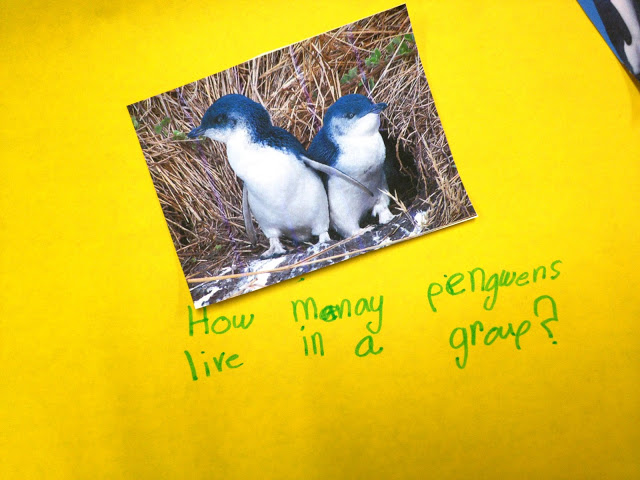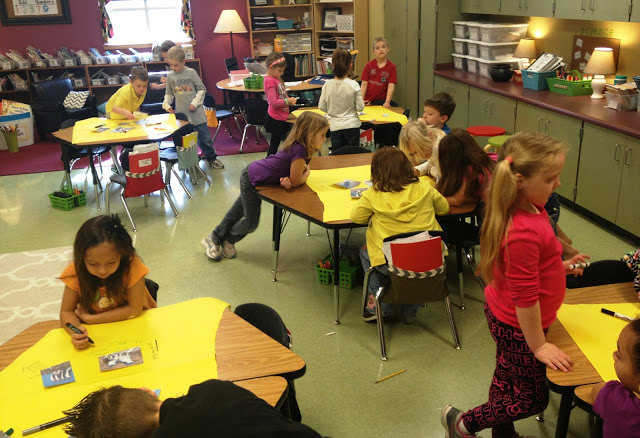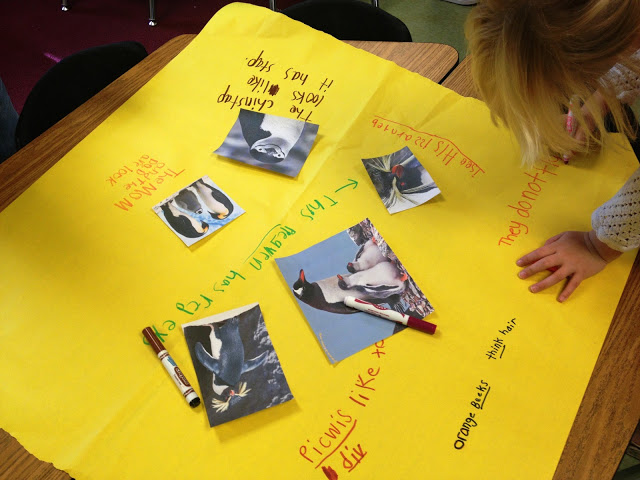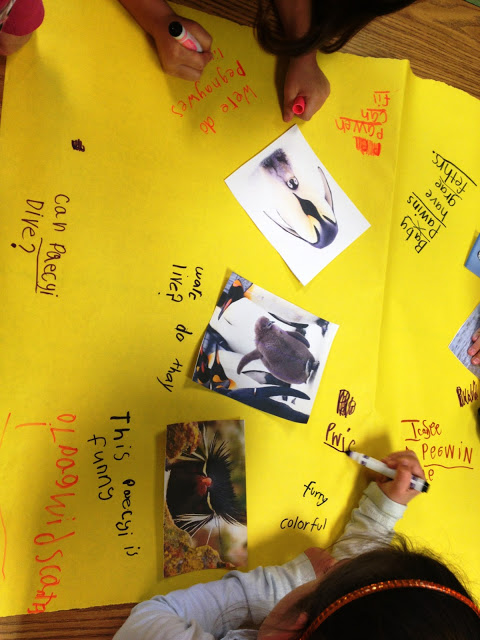 Then it was time to prep penguin folders! We will be gathering data on each penguin, and we need a safe place to store it!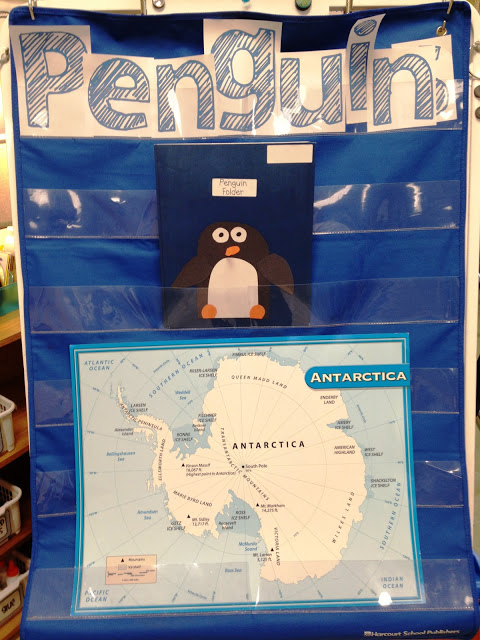 Each child made a penguin for their penguin folder.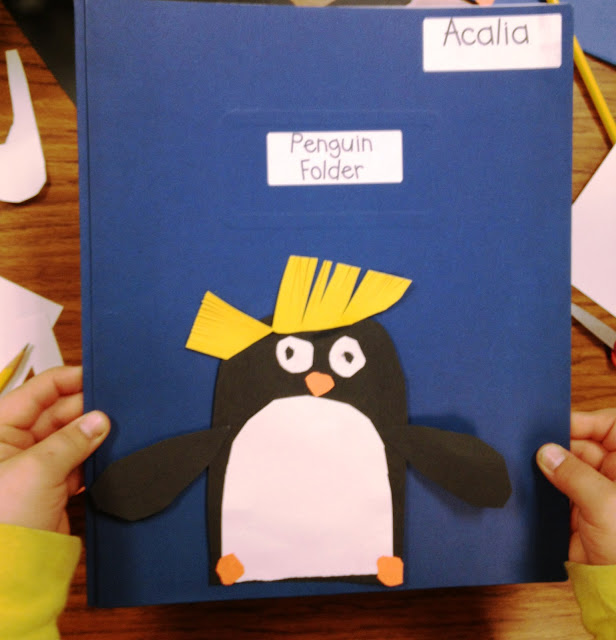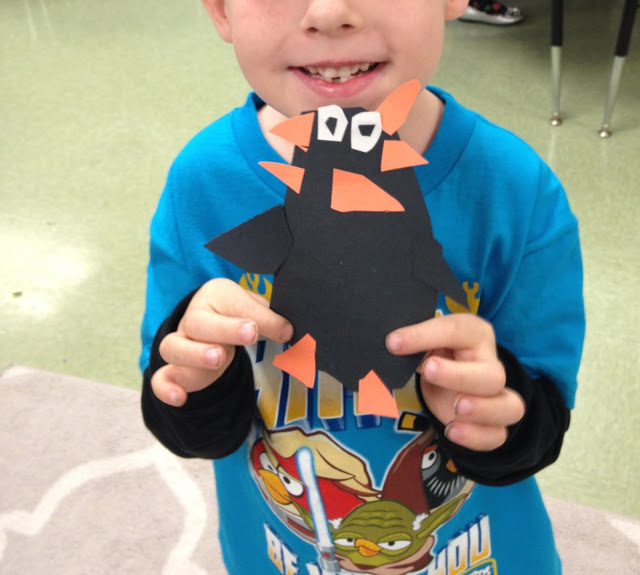 I put our tree map (grid) of the 6 penguins we will study as well as what facts we will collect on each penguin. This brought on a lot of speculation! They are already making predictions!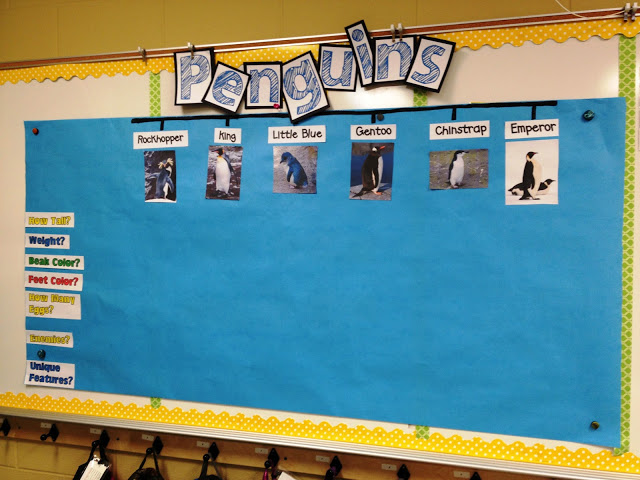 Finally, I showed a quick Antarctic video. The one I showed was off of United Streaming which is paid for by our school, but it was similar to the one I found below. The beginning is great for our students… the great Antarctic footage is just too great to pass up!