This is my first time linking up with Doodle Bugs for her Five for Friday Linky!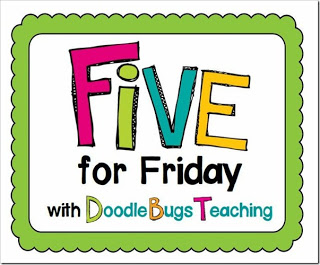 But also want to link up with Simpson's Superstars because she is just so sweet to me and I adore her! Her linky is about sharing how your Valentine's Day went!
I kicked off my Valentine's Week with a burst blood vessel in my eye! (I just woke up with it!) So I spent my Valentine's Day like a pirate! Aaaargh!
The kids were seriously grossing out so my girl, Wersty came to my rescue with a patch from her pirate library lessons. We covered it in hearts for Valentine's Day!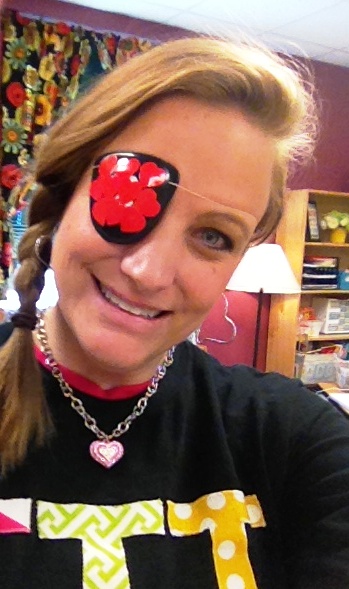 I apologize for the next picture but I have to show you what I woke up to!
I feel nothing but it looks FREAKY!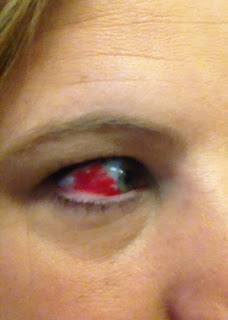 We had a fabulous V-Day and the most hilarious part was when Tony came home bearing gifts and one of baby girl's balloons was in Spanish. We asked him why he chose this one, and he did a double take said he thought it said, "Be my princess." We all laughed so hard!!
Tears were rolling out of my eye patch.
Now every other word we say happens to be BESAME PRINCESA in a super thick accent.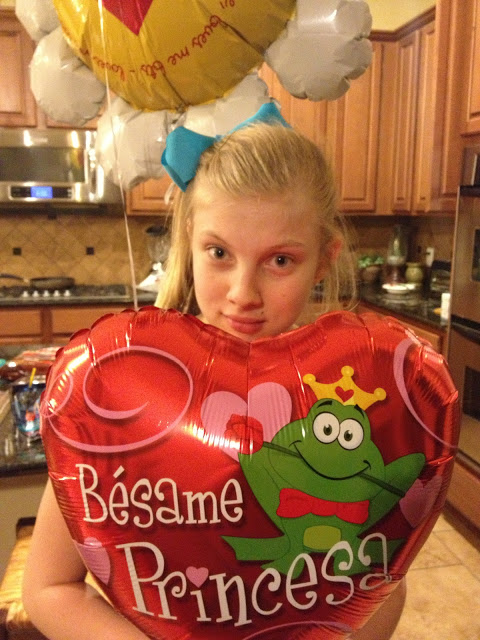 Another highlight of V-day was Cupcake's Craft! It was the HIT of the day!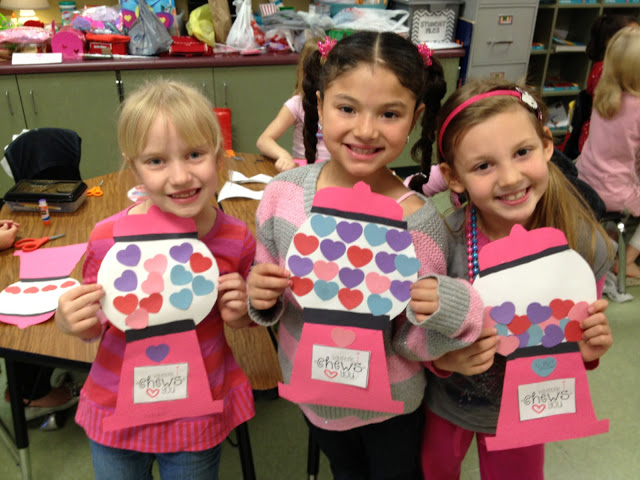 We are beak deep in our penguin studies so today they measured and created these cuties to exact height and we compared and contrasted the rockhopper to the king.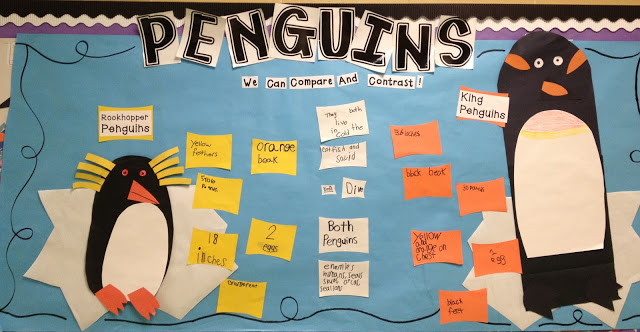 Finally at drive ups, (after school duty) I wasn't wearing the patch and other first graders in my care were questioning my "bloody eyeball". One of my own students spoke up and said, "That's what I have been dealing with all week!" I apologized for her having to "deal with my eye" all week. 😉
HAPPY LONG WEEKEND!!!!