Wow thank you for all the amazing feedback on my classroom pictures!
I just wish you could come with me to school and be my BFF cheerleader team teacher all day!! Wouldn't that be SO fun?
To be honest, it won't be quite the same without Adam Levine blasting out of my smart board speakers as I casually prepare the room for Monday. But we could partake in all the other super fun social activities of my day…
We could eat lunch together run copies as we wait for our lean cuisine spring Thai rolls to warm up in the microwave.
We could chat outside during a sunny Texas recess stand at our separate stations and shiver while humming, "All by myyyyyyseeeeeeeelf." (glee style)
We could celebrate the stories and trinkets our students bring in to share enforce dreamsquashing while still love and hug on those sweet little cuties.
We could casually catch up on each other's family life set up the entire afternoon's engaging lessons, make 2 parent phone calls, and hunt down some chocolate during our prep period.
And we could enjoy the fresh smell of brand new crayons together!!!
I'm not embarrassed to say that my excitement of the new crayons is probably what is getting me out of bed on Monday morning when my alarm goes off at 4:40am.
please……excuse me……just a minute……
sobs
wailing
Okay!
So to kick off the first morning of 2013 with my kiddos I made a freebie for us all!
Just click the picture to download yourself a copy. I run these back to back each day.
Even if you already had to go back, this will fit right in any time you like in January!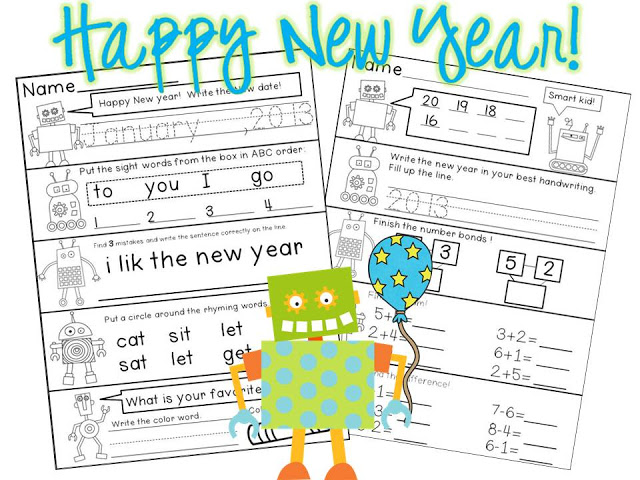 And while you are in the clicking mood, here are this week's lesson plans. Just click to open and then click anything that looks interesting to you to be taken to where it came from.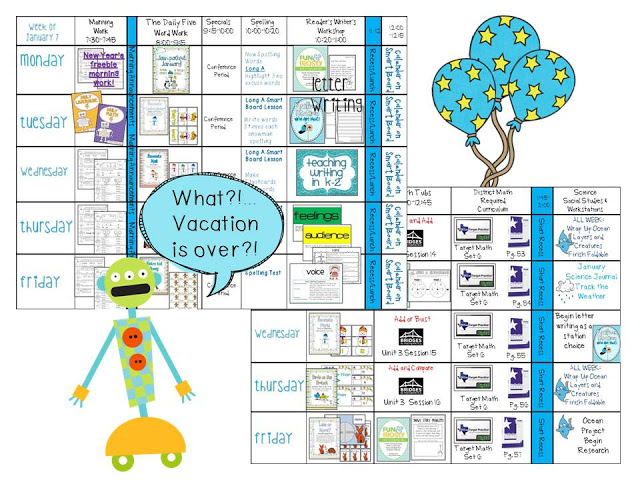 Have a great weekend! Best of luck on Monday!