Before I show you what we are tackling this week, I want to highlight some items that are fantastic and useful in the classroom!
I kept coming back to this all week last week! It was a great buy!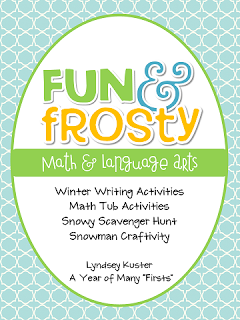 Here we are doing a couple activities out of this packet
I really liked the applications for my reader's workshop time. I just grabbed a snowman book and we were on our way! I also tied in her Friendly Letter Frosty to my Mailbox Station. PERFECTION!!!!
Another lifesaver is having morning work.
We have breakfast in the classroom. I loathe it. Starting the day off with food in the room feels chaotic and backwards for school to me. Sadly, our students need to have it because we are in an area where many people are struggling. So this was an obstacle that as a teacher, I needed to overcome and embrace. I tried the tantrum approach but here we are 5 years later still eating breakfast in my classroom…So I did what any good teacher would do, I laid down the do not carry your coco puffs and chocolate milk over my cute gray rug lesson and other such lessons just like this one.
I read that the very first thing you choose to do in the morning is what sets the structure and behavior for the day for kids. Wish I could tell you where I read that but it was over 2 years ago. Although we are eating breakfast, my kids know they have to get this done by the time the announcements end. It's fun for them because I change the theme every month. I run the language and math pictured below back to back and have it on my student's desk in the morning.
Finally, these really launched us into the second half of the year! Coming back from vacation is always a little difficult for teacher more so than student. (Or is that just me?) These centers kept my students learning the skills that they need to be learning at this time of the year. Bring on the maturity of the second half of the year! Right?!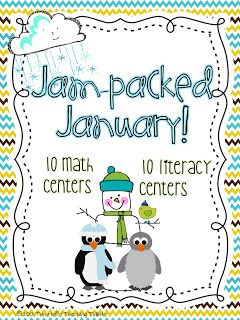 Because we do the daily 5, I put one of these out in my word work choices tub each day or couple of days. Before I do, we always do them whole group. If the skill is something I am confident they have all mastered, I won't do the entire thing, but rather just show them the concept. If the skill is more elevated I sometimes take it through small group time before I put it out in word work. It just depends on the class you have.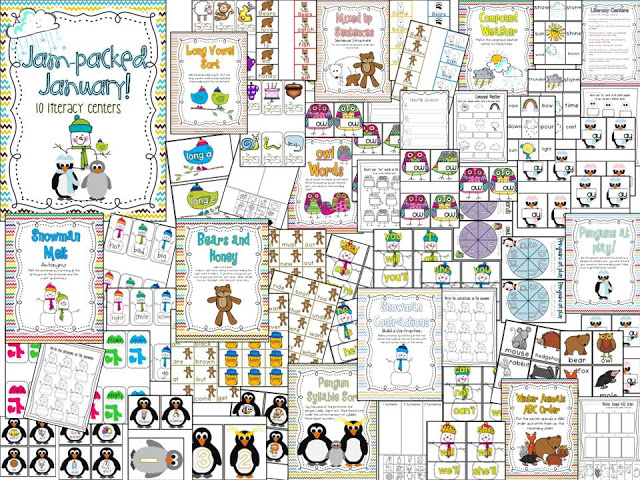 I use the math centers as independent review during our math block. We learn the concepts whole group. We play and practice in small group if needed and then they go out into tubs for everyone to practice.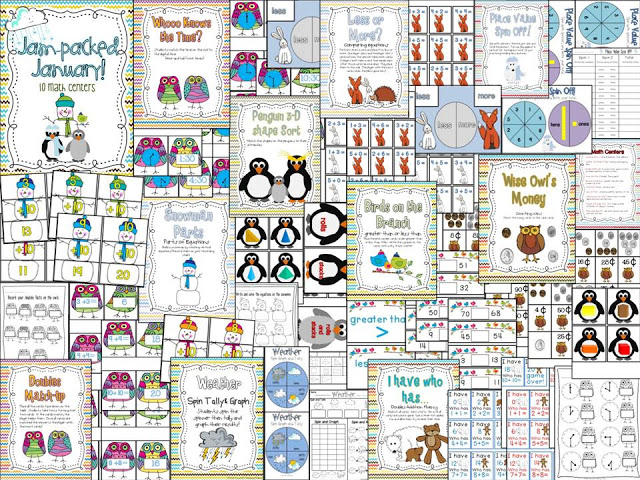 whew…that was last week…Thankfully this week is similar! I didn't have too much extra to prep!
One addition is learning about MLK JR. I am using Glady's unit Peace and Dreams (it's in the plans below) to teach about MLK Jr. and then at the end of the week we will write and make a treasured bulletin board of MLK using my winter art and writing pack!
Here's last year's MLK fun!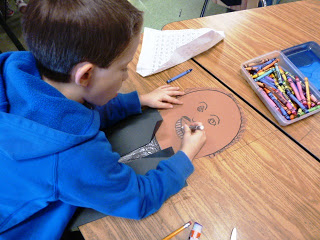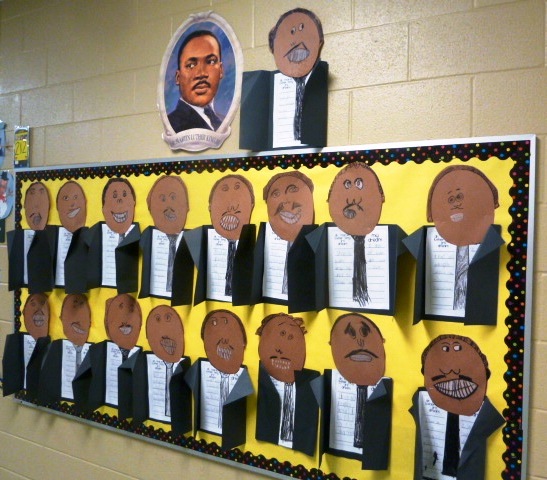 You can find this art project in my Winter Art and Writing Pack…This one will get all kinds of feedback from your school friends. It's so darn cute.
To see it all together this week just click my visual plans below. They have clickable links for you to shop easily or just to see where things are coming from!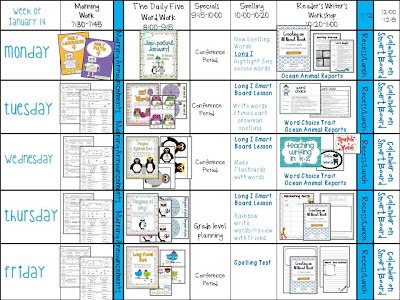 Have a Fantastic Week!