Over the weekend I wrapped up a literacy unit.
It covers common core standards for K-2 and I have them outlined on each activity title page. These are skills that my kids need plenty of practice with. This unit. has centers, printables, and whole group activities!
I'm a visual learner, so I will let the pictures do *most* of the talking…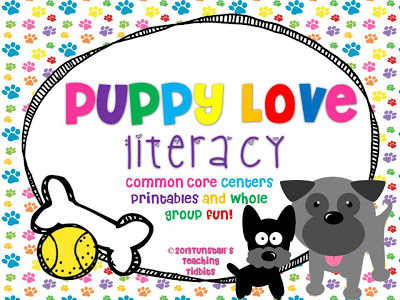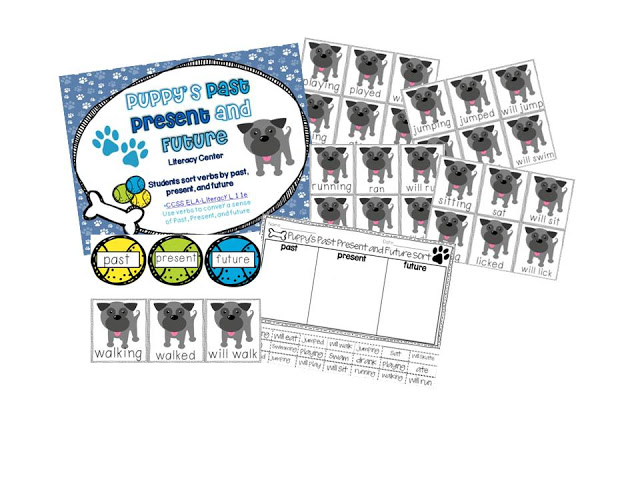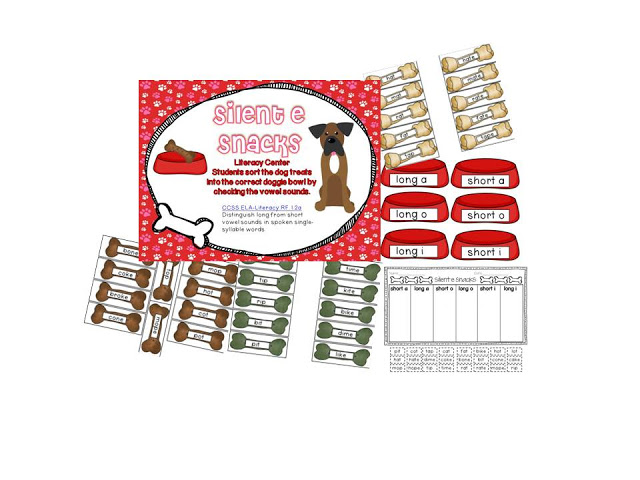 Below is a pocket chart center and students must fill in the correct verb. Should it be singular or plural? Picture clues help students to put the correct verb with the correct sentence. But the singular and plural part is up to them!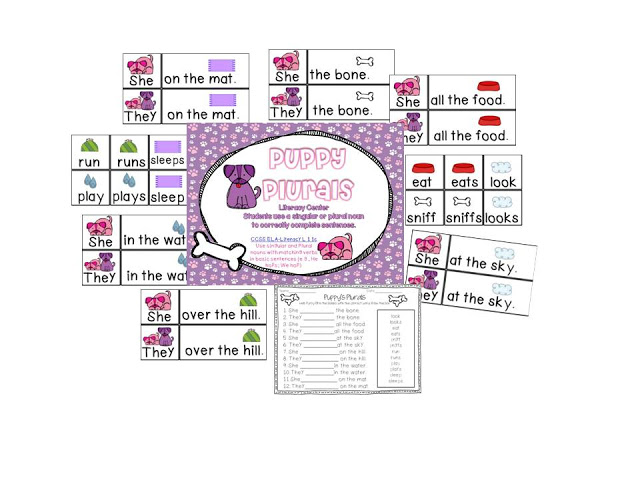 This center focuses on adjectives. Students must match up the puppy to the correct adjectives!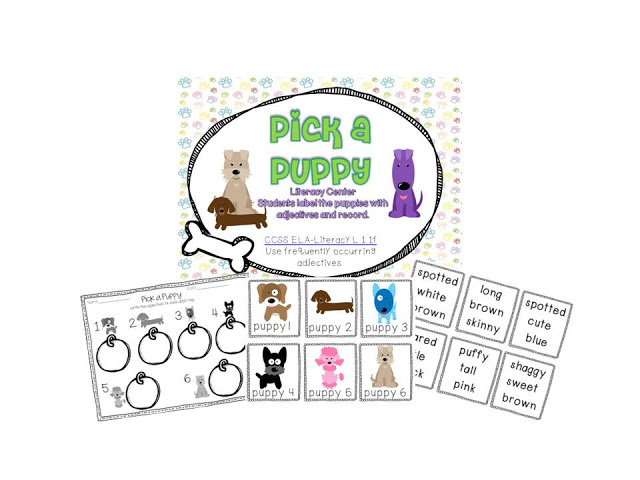 Working more on adjectives, this is a whole group, small group activity where students adopt a puppy and use adjectives to tell why the puppy they adopted is just right for them!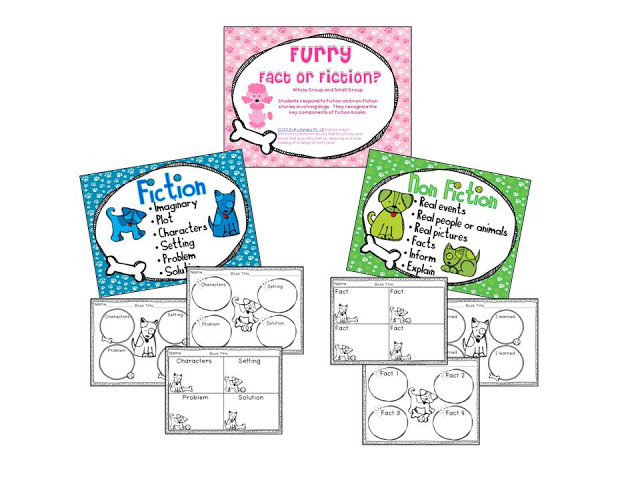 I wanted to let ya know that the soreness from yesterday's crazy workout was not bad at all! So I attended my first Zumba class tonight. I was in the WAAY back hiding behind the silver sneaker seniors. (that's their club and I am not invited)
I acted a fool and had some fun. Tomorrow we are back to PiYo (Pilates-Yoga) It's my favorite form of torture!
Take Care!