One of the items on my to do list for vacation is to make a fresh set of writing and letter templates for our mailbox station. I have had a mailbox perched in our classroom, but it has been unused and unloved up to this point in the year.
I know having a clasroom mail system or even a school wide mail system is not a new idea. I am pretty sure we did this when I was in elementary sporting a scrunchy and two different colored neon socks. (okay maybe that was middle school, but I can't remember much further back than that!)
Last year I got a real mailbox and that caused such excitement that this station took on a whole new life.
Let's face it, kids want to be like adults. This station is all about being like a grown up! I decided to capitalize on that last year when I saw how much they LOVED the mailbox.
These pictures are from last year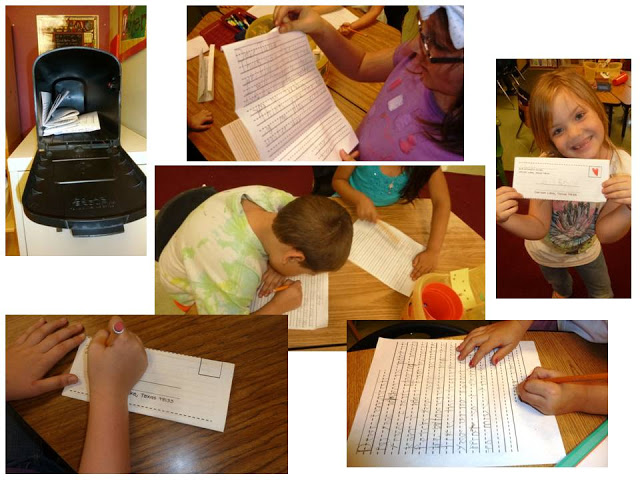 I pulled out my writing templates from last year and I about cried. Where's the cuteness?! This year I wanted to capitalize on creating a grown up looking station for my kiddos while appealing to my need for cuteness! This is a small sampling of some of the stationery I made. I also made various envelopes that you just run on the backside of any writing paper to they can just fold it into a paper envelope. SO EASY and sooooo grown up!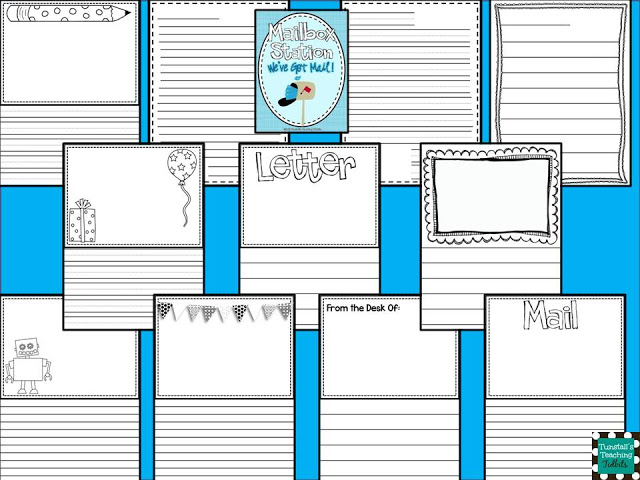 The greatest part is that this station gets my students so motivated to
write, edit, and read their own writing without me having to do much
prompting at all. The first time they open a letter from and friend and
can not understand it, it is like a huge "A HA" for the kids!
They want
their friends to understand and read what they write so they work
harder and re read their own letters to be sure they are perfect!!!
Sometimes they have to help each other out, but that makes me so happy
because they tell each other what to do to fix it next time. Plus they
actually fix it for the next letter! I don't have that power ya'll!!!
This is the preview file for it. Each writing page comes in dotted lines, plain lines, and small lines so it can accommodate all levels of writers in the primary classroom but it's not priced big since most likely you will stick to one type of lines for your kiddos.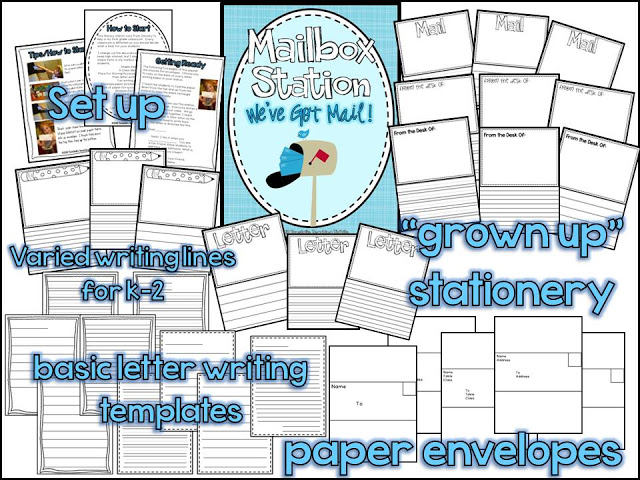 I happened to be at home depot yesterday and I decided to get a
couple quick pictures of the mailbox area knowing I was going to write
this post.
(the cutie in the picture on the top right is from last year in my class)
The reason I was at home depot yesterday shopping for my home office make over! It is shaping up!
Happy New Year! Hope you are on to exciting new endeavors too!