For Christmas, my mom made me sketches of how to make over my home office. We finished up this week, and I am excited to show you my new favorite room.

*Disclaimer…these are not great photos. The walls are a neutral color but look yellowed in some of the photos. The lighting is a mess but the room actually has soft cozy lighting. I tried bringing in light, using flash, using no flash, turning lamps on, turning lamps off, and finally just decided to go with the best of what I had!*
Window Wall (back wall) Before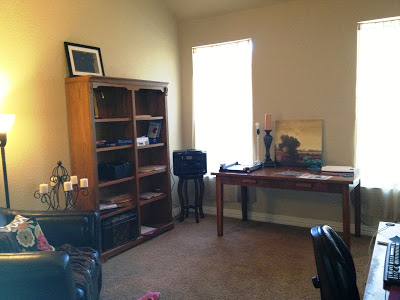 Window Wall After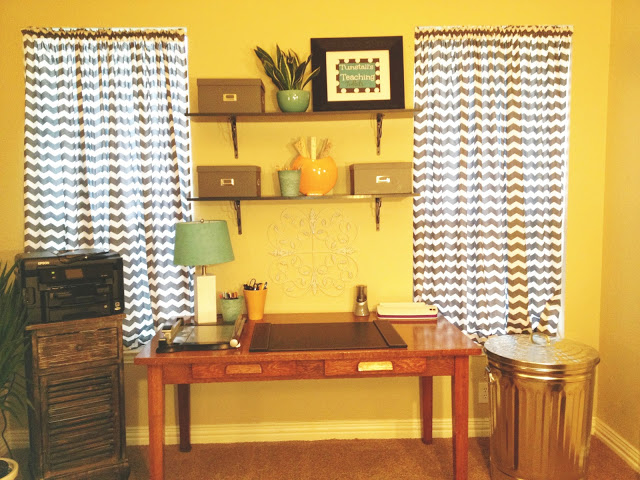 I found the chevron fabric at Hobby Lobby and my mom made 4 panels. She is amazing and was able to match up that chevron so you can't even tell there are two panels on each window. The work table is special to me because it is my dad's desk from his printing/graphic design business.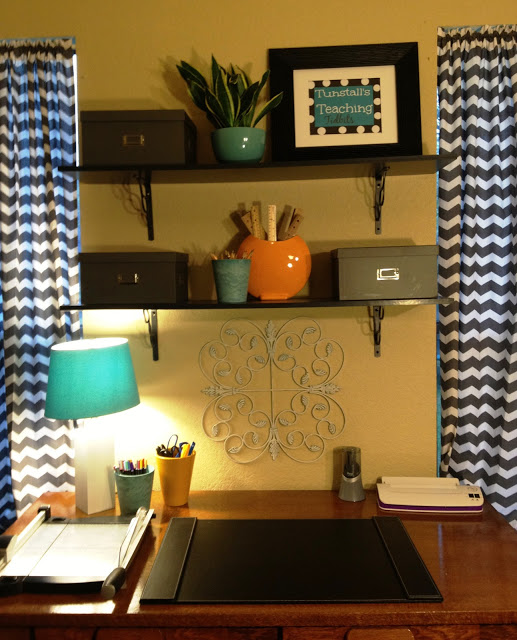 This is where the prepping happens!
Paper cutter
Laminator
This is my happy spot!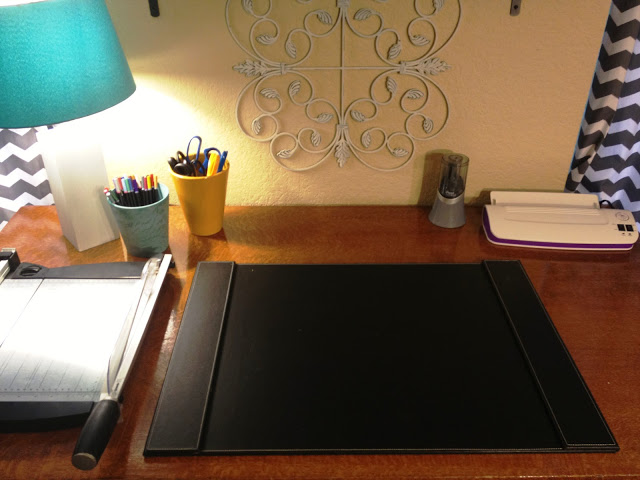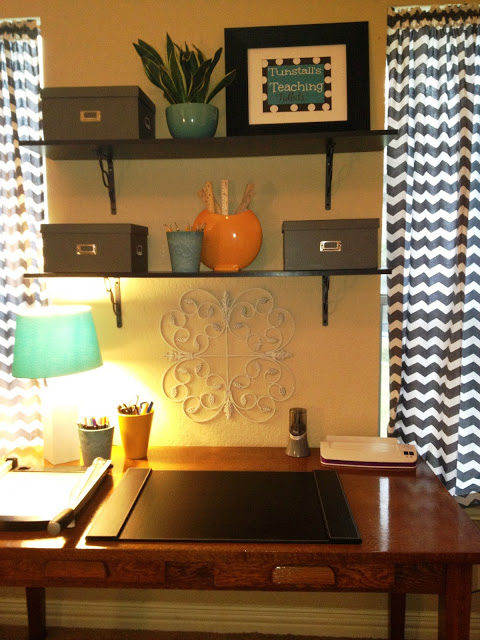 I am crazy about my printer stand. The printer and stand were Christmas presents from hubs and mom.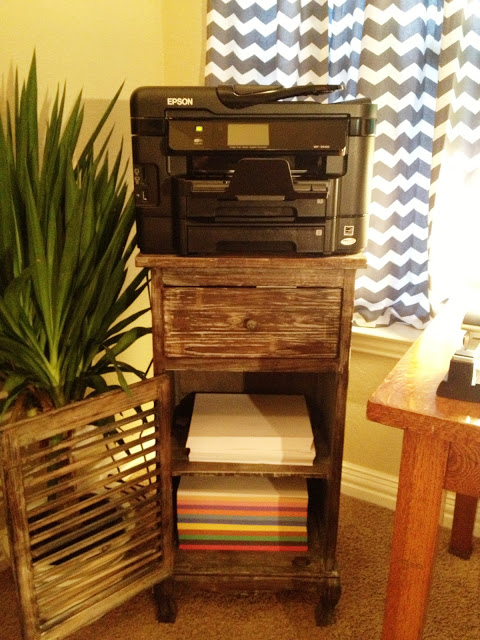 Sad (embarrassing) Computer Desk Before…. (right wall)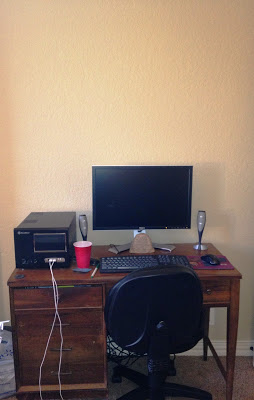 Computer Desk After
We added a file cabinet and shelving.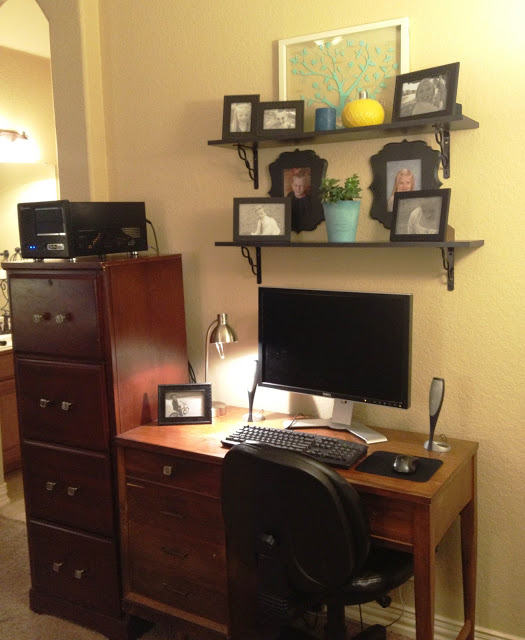 The desk was my Nana's sewing desk. It's weathered but I adore it.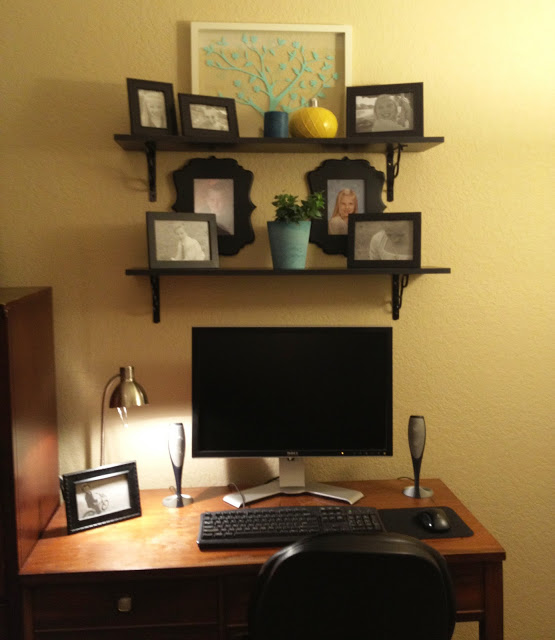 Above my Computer…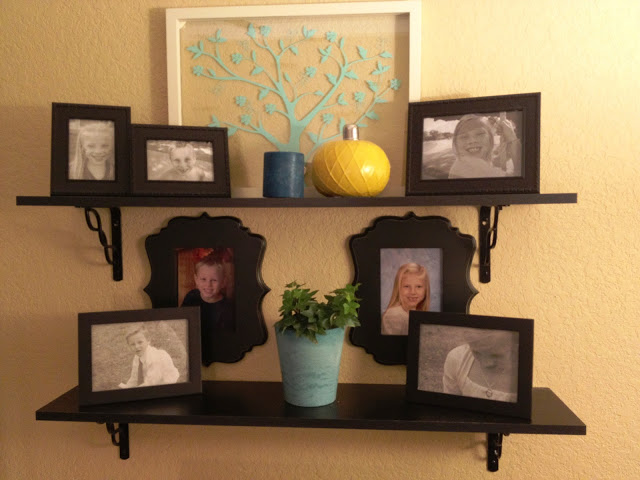 The computer desk wall is on the right side of the room-this is how it ties into the back window wall. My Oscar the grouch trash can is possibly my favorite purchase!!!! It's gray, it's huge, and I fill it constantly! The arch to the right goes into a vanity/full bath.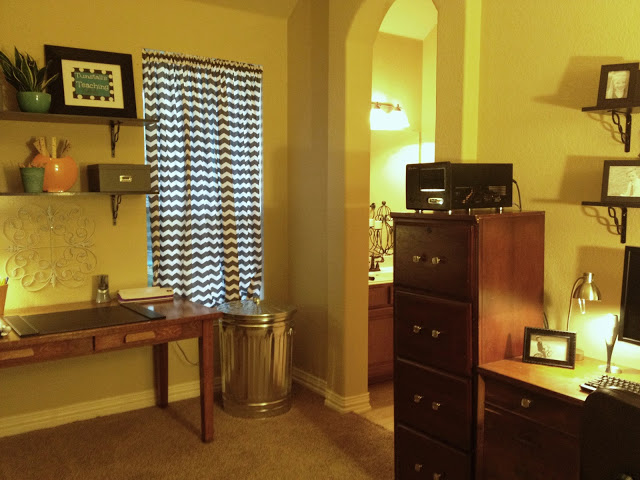 Left Wall Before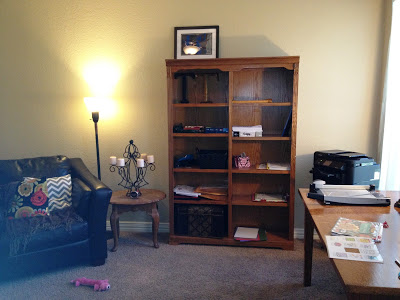 Left Wall After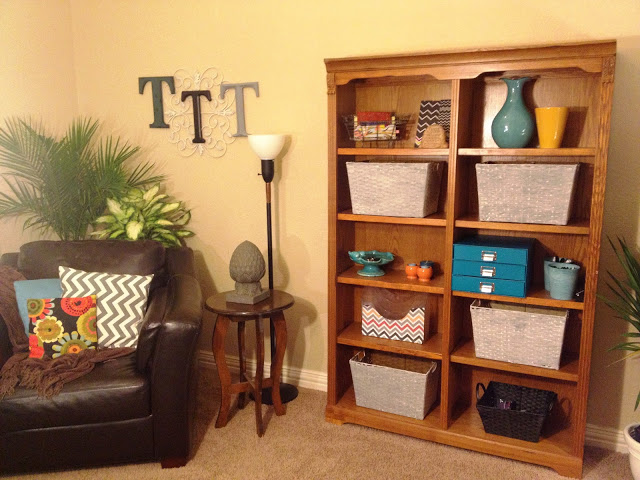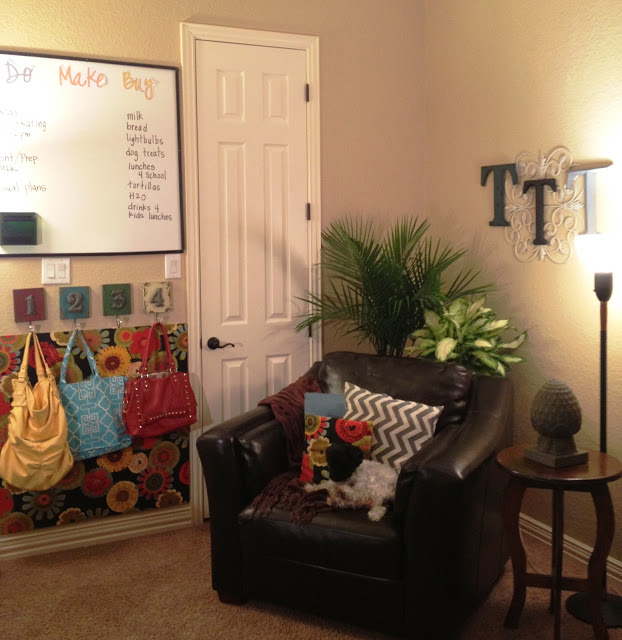 Door (room entry) Wall Before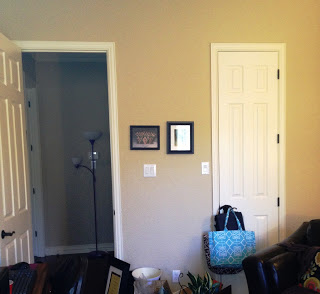 Door (room entry) Wall After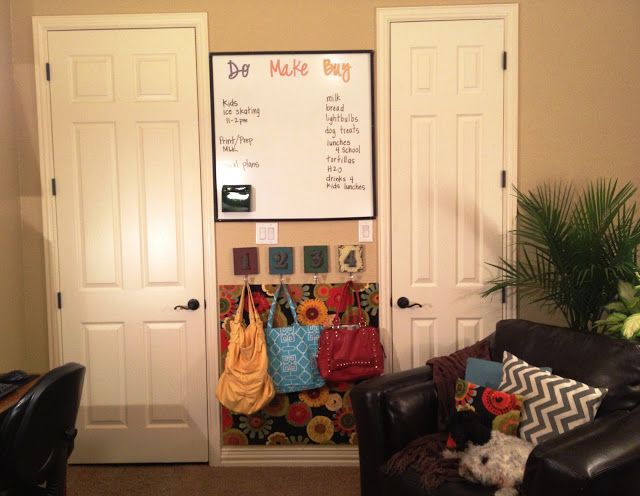 I love this little wall area! My bags have a place to live! I can also keep myself a little more on track with the dry erase board!