Making my plans and prepping my lessons was difficult. I bought 21 teddy bears and plan to have a hug fest tomorrow at school whether or not I have to have any talk about anything with them, I want them to know I love them first and foremost. I hope to save the teddy bears for Christmas gifts along with a book I have for each student. I think the best thing I can do for them is to provide normalcy and tenderness.
Here are the visual plans. We have TONS of things going on this week which should provide a great distraction to the outside world.
When you click on the plans you will find free lessons and some TpT goodies that I am using this week. We have Science Day, Polar Express Day and lots of Christmas themed learning.
A couple links will take you to my posts from last year so you can see what we did on that day last year and some are just free on google docs for you to snag.
I hope it helps those of you that have one more week until vacation!
Click to download and then all the links should work for you.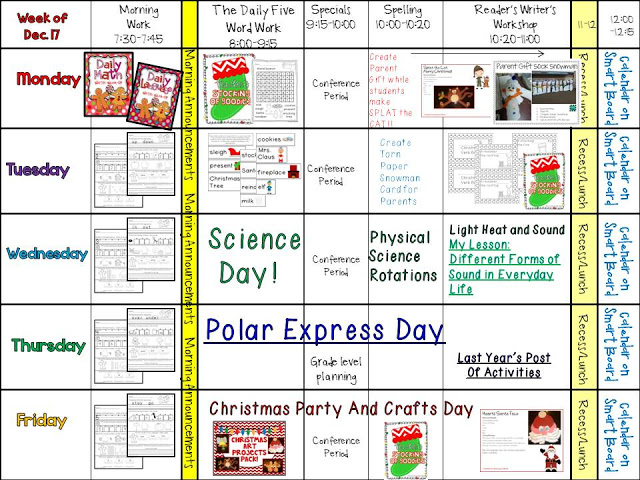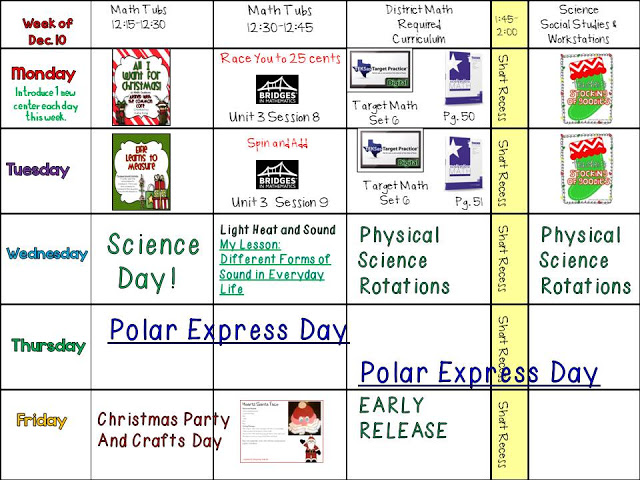 Much love fellow teachers…